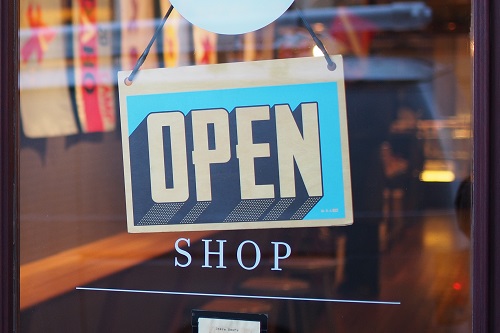 Many small businesses are open to marketing in the digital landscape, but many of them have experienced low-quality, and even damaging, SEO work done to their sites and campaigns. Most of these businesses confess that they cannot afford better services, so they settle for sub-par work. Sadly, these companies also feel that because they're 'only a small local business,' they don't deserve better SEO services.
Small businesses should know that low-quality SEO work can lead to bad marketing and can actually cost you money. Additionally, what you pay for is not directly correlated to the quality of the work you receive. And finally, you definitely deserve high-quality local SEO and marketing services.
Focus on Visibility, Not Rankings
Many local businesses are paying for the wrong services, which is usually why marketing strategies don't work. As a local business, remember that your priority is not to rank high on the search engine results pages (SERPs) but to boost your visibility.
Ranking high doesn't necessarily give you the majority of the traffic; visibility does. It allows you to control and dominate searches coming from people who actually want to find you. Even if you rank below primary websites, AdWords and locally relevant extensions will give you more trust, more visitors and more conversions.
Is Your Website Optimised?
A lot of small businesses, and even some SEO agencies, think that link building is the holy grail of SEO. This is an outdated way of conquering SEO. Today, Google and other search engines put more value on your website, specifically its UI and UX. Remember that your customers are looking for your business via the Internet, so your website needs to load fast, have valuable content and be mobile-friendly.
Back in 2012, media measurement and analytics company ComScore predicted that mobile traffic will take over desktop traffic in 2014 – and they were right. People are always on the go and they want information fast and right in their fingertips. With an optimised and responsive website, you make yourself easily visible and accessible right where your audience is looking for you.
Lead Generation with Social Media
Social media used to be merely a platform for sharing content. Now it has become a free tool for lead generation and customer service.
Many businesses thought that having an account for every single social platform is a must to blast their content in as many channels as possible. Businesses have learned that it is important to only use platforms that their target audience uses.
Focus on two to three platforms and be consistently active, responsive and warm to your audience. This way, you generate leads, boost sales and conversions and build a loyal following.
Since SEO is continuously evolving, one of the best ways to conquer local SEO is to be updated. Do your own homework and read about the latest technologies and strategies in SEO. The next time you work with an SEO agency, you can and be more eloquent in expressing what you want to achieve and have insight on what's being done to your site.