Client Overview:
Organic Events Supply stands out in the bustling market of event supplies, catering to a clientele that seeks both style and convenience for their special occasions. This distinguished supplier has carved a niche in the weddings and events sector, not just by selling but also by offering rental options for their exquisite range of products specifically tailored to the tastes of discerning brides-to-be, wedding planners, and event coordinators.

What sets Organic Events Supply apart is its focus on unique, high-quality items that go beyond the standard fare offered by competitors. Their napkins, the jewel in their crown, are particularly popular, marrying functionality with elegance. The company's dual offering of sales and hire services positions them to cater to a gap in the market, providing flexibility and variety to clients who seek exceptional, on-trend wedding and event supplies at a reasonable price point.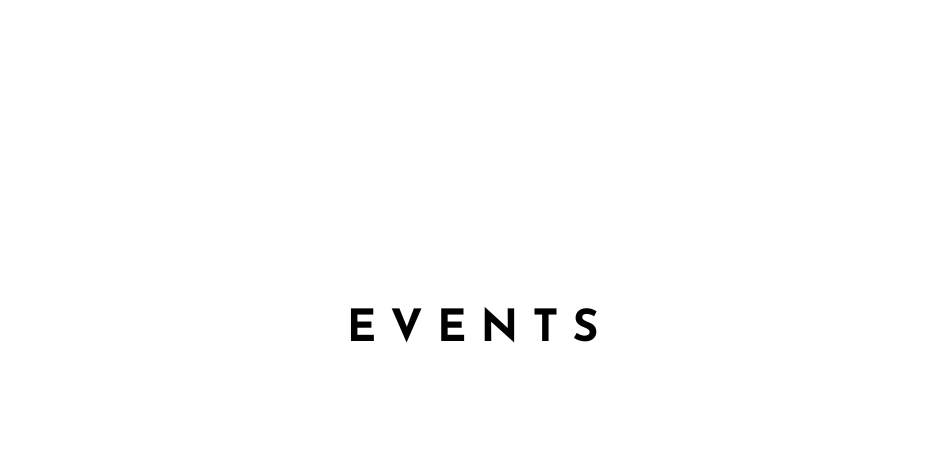 Tropical Dreams, Digital Reality: SEO Services Australia Crafts Online Fairytales
SEO Services Australia's expertise catapulted South Pacific Bridal to stellar digital heights, as evidenced by our dazzling performance metrics in only 6 months.
8.34%
Longer Engagement Rate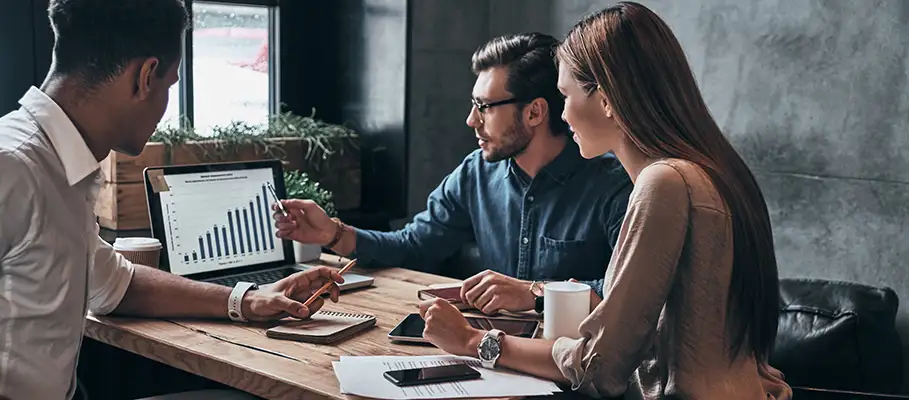 Initial Challenges
Organic Events Supply entered a marketplace brimming with vendors vying for the attention of a similar audience – couples planning their weddings, event coordinators seeking distinctive touches, and party planners looking for that unique flair. The company's challenges were multifaceted:

Digital Differentiation: With an abundance of suppliers offering a vast array of products, Organic Events Supply struggled to differentiate its high-quality, stylish offerings from the generic, bulk-purchased items that flooded the market.

Online Visibility: They needed to cut through the digital noise and reach their target audience effectively. Their online presence did not reflect the uniqueness and quality of their product range, leading to lost opportunities in sales and rentals.

Search Engine Rankings: Organic Events Supply was finding it difficult to climb the search engine rankings. They needed to appear in top search results when potential customers looked for bespoke and premium event supplies, which was not happening due to inadequate SEO strategies.

Local Market Penetration: While they offered a service that filled a gap in the market – the rental of premium event supplies – their visibility in local searches was minimal. This lack of local SEO meant missing out on potential customers in their immediate geographic area who were ready to hire or purchase.

Converting Interest into Sales: Even when potential customers did find their way to Organic Events Supply's website, the conversion rates were lower than desired. The company needed to implement strategies that not only attracted visitors but also guided them smoothly through the sales or rental process.

These challenges are not uncommon for businesses in the wedding and events industry, where aesthetics and presentation are paramount. A sophisticated and targeted SEO approach is often required to ensure that such businesses can not only attract the right audience but also communicate their unique selling points effectively in a highly competitive digital landscape.
SEO Services Australia's Strategies
In partnership with SEO Services Australia, Organic Events Supply embarked on a comprehensive SEO overhaul to elevate its online presence. The campaign was anchored in a meticulous on-page optimisation process, ensuring that every element of their website was fine-tuned for maximum impact. This included refining meta tags, enhancing website structure, and ensuring a seamless user experience to meet the sophisticated needs of their clientele.

The strategy extended to optimising their Google My Business profile, a critical step in capturing local market attention. By polishing their GMB listing with accurate details and engaging visuals, Organic Events Supply became more discoverable to customers planning local events.

A key component of the SEO campaign was also to amplify their local SEO efforts. This meant strategically enhancing their online footprint across local directories and platforms, which helped them connect with the community and appear prominently in region-specific searches.

By implementing these targeted SEO practices, Organic Events Supply significantly improved its search engine rankings, which led to increased traffic, higher engagement rates, and a notable boost in transactions and revenue. This multi-faceted approach ensured that Organic Events Supply not only reached but resonated with its intended audience, driving measurable results and business growth.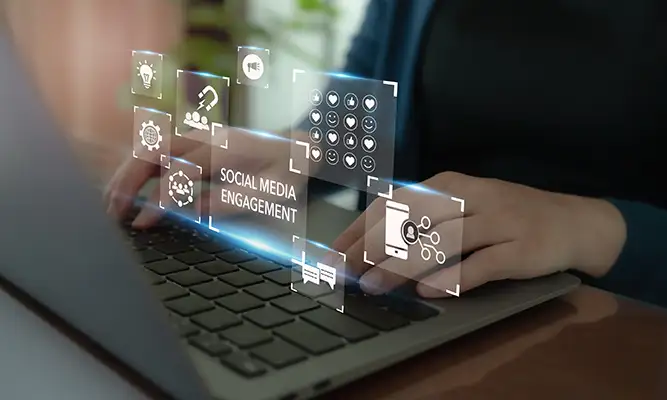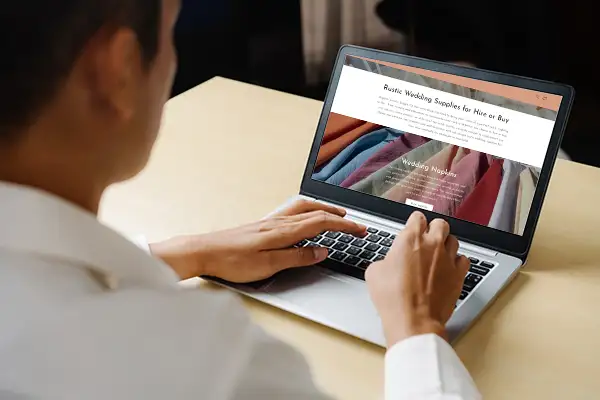 Six-Month Milestones:
Impressions witnessed a remarkable increase of 653.78%, broadening their digital reach significantly.

Organic Traffic surged by 103.13%, driving a targeted audience to their site.

Engagement Rate improved by 110.15%, indicating a deeper connection with their content.

Transactions saw an impressive uptick of 305.88%, indicating a higher conversion rate.

Revenue increased by 265.71%, a clear sign of effective SEO investment.

Ranking Increase was an extraordinary 19,736.36%, establishing them as a top search result for wedding and event supplies.
One-Year Triumphs:
Impressions continued to climb, reaching 1565.92%, highlighting sustained brand visibility.

Organic Traffic grew to 217.71%, showing that more users were finding and choosing Organic Events Supply.

Engagement Rate stayed strong at 80.60%, showing effective customer retention and interest.

Transactions remained high at 276.47%, despite a slight normalisation from the initial surge.

Revenue maintained a solid increase at 235.79%, demonstrating consistent financial growth.

Ranking Increase stabilised at 156.25%, ensuring a lasting presence at the top of search listings.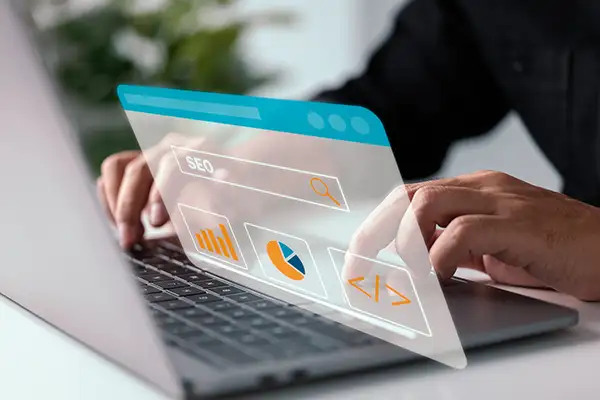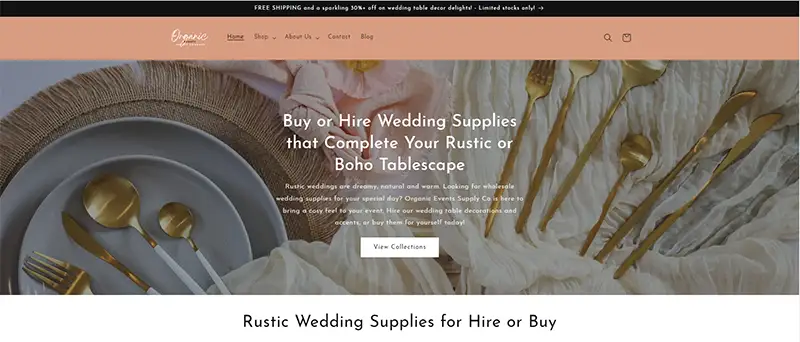 Conclusion
Organic Events Supply's partnership with SEO Services Australia is a testament to the power of strategic SEO. Their approach transformed their online visibility, capturing a larger share of the wedding and event supply market and solidifying their reputation as a leading supplier. Their success story exemplifies how targeted digital marketing strategies can result in substantial business growth.

Ready to replicate this success for your business? Connect with SEO Services Australia today. We're here to help you polish your digital profile. Reach out now, and let's set your business on a path to digital triumph.
We Can Do The Same For You.
Talk to us today and let us help grow your business!