South Pacific Bridal's SEO Journey: A Tale of Triumph Over Digital Challenges
South Pacific Bridal, an industry standard for bespoke tropical weddings, faced an uphill battle in digital visibility amid the competitive North Queensland wedding scene. With expertly crafted SEO strategies from SEO Services Australia, SPB's enchanting venues, the Alamanda Great Barrier Reef Chapel and the Hilton Blue Horizon Chapel, are now stars of the online wedding world.

In just six months, SPB's digital presence blossomed:

– User growth exploded by 248.7%, drawing in a wave of interested couples.
– Website engagement soared, with a 310.42% increase in sessions.
– The engagement rate jumped by 8.34%, keeping visitors enthralled and connected.
– Most tellingly, goal completions for inquiries and bookings leapt by 960%, turning clicks into cherished wedding memories.

SPB's story is a testament to how tailored SEO makes the dream of a perfect wedding discoverable and real.

Tropical Dreams, Digital Reality: SEO Services Australia Crafts Online Fairytales
SEO Services Australia's expertise catapulted South Pacific Bridal to stellar digital heights, as evidenced by our dazzling performance metrics in only 6 months.
8.34%
Longer Engagement Rate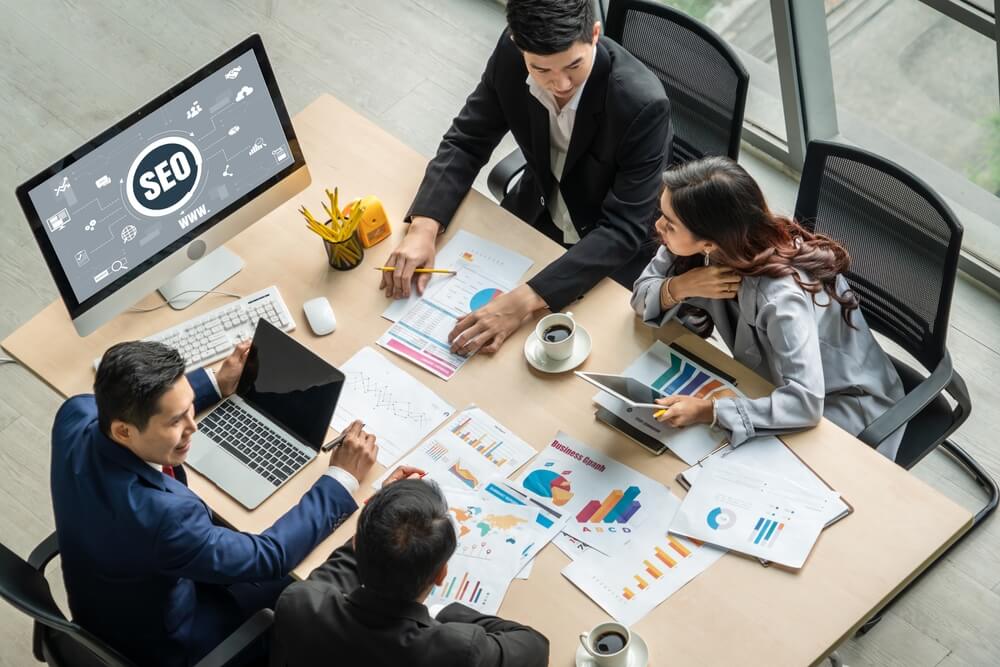 SEO Services Australia's Strategy and Results
Month 1-6: Building Foundations for Success

Keyword Optimisation: SEO Services Australia conducted in-depth keyword research to identify the search terms potential clients used when seeking wedding planners in tropical destinations. The website's content was meticulously optimised with relevant keywords to improve organic search rankings.

Local SEO: Given SPB's specific geographic locations, a targeted local SEO strategy was implemented. This encompassed optimising Google My Business listings, managing online reviews, and ensuring accurate local citations.

Content Enhancement: The website's content was refined and expanded to provide valuable information to engaged couples planning their weddings. This included creating blog posts, articles, and guides related to destination weddings.

Conversion Rate Optimisation (CRO): To boost inquiries and bookings, the website was optimised for conversions. User experience was improved, persuasive calls-to-action were created, and the inquiry and booking processes were streamlined.

Adaptability and Future-Proofing: Recognising the dynamic nature of the digital landscape, SEO Services Australia embedded a flexible, data-driven approach to continuously refine and adapt strategies. This ensures SPB's online prominence is not only maintained but also primed to respond to emerging trends and algorithm changes, safeguarding its future digital success.

Month 7-12: Achieving Remarkable Growth

Impressive User Growth: After the first six months, SPB experienced a remarkable increase in users, with numbers surging by 248.7%. This impressive growth was a testament to the effectiveness of SEO Services Australia's strategies.

Surge in Engagement: Sessions skyrocketed by 310.42%, reflecting a substantial increase in engagement on the website.

Enhanced Engagement Rate: The engagement rate witnessed a significant boost of 8.34%, indicating that visitors were spending more time on the site and interacting with its content.

Goal Completion Triumph: Goal completion surged by a staggering 960%, showcasing the success of the website's optimisation for conversions.

Keywords on the First Page: Around month 12, half of the targeted keywords already made it to the first page.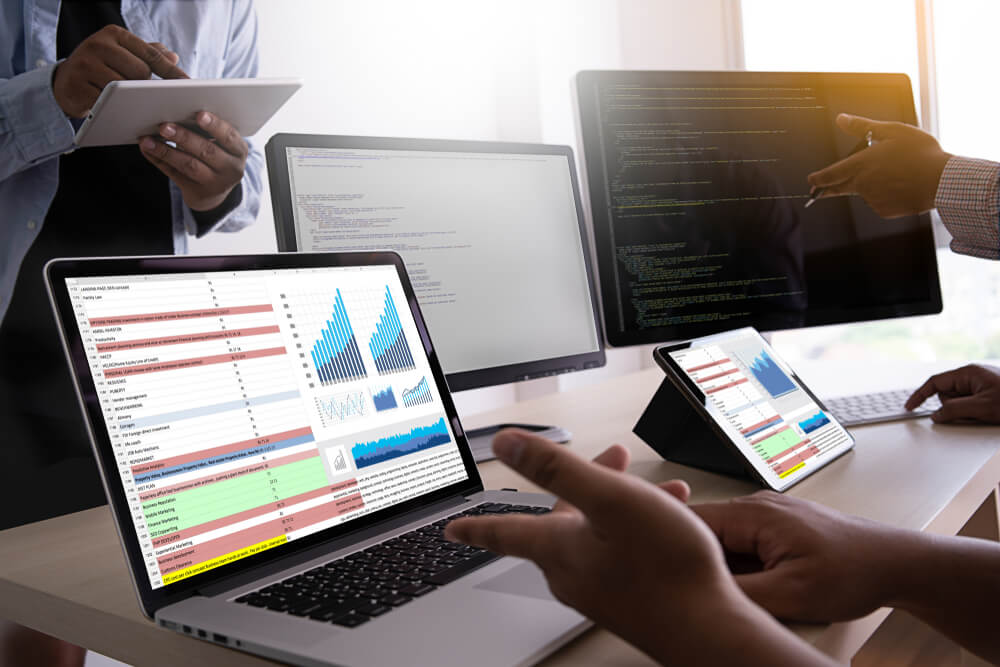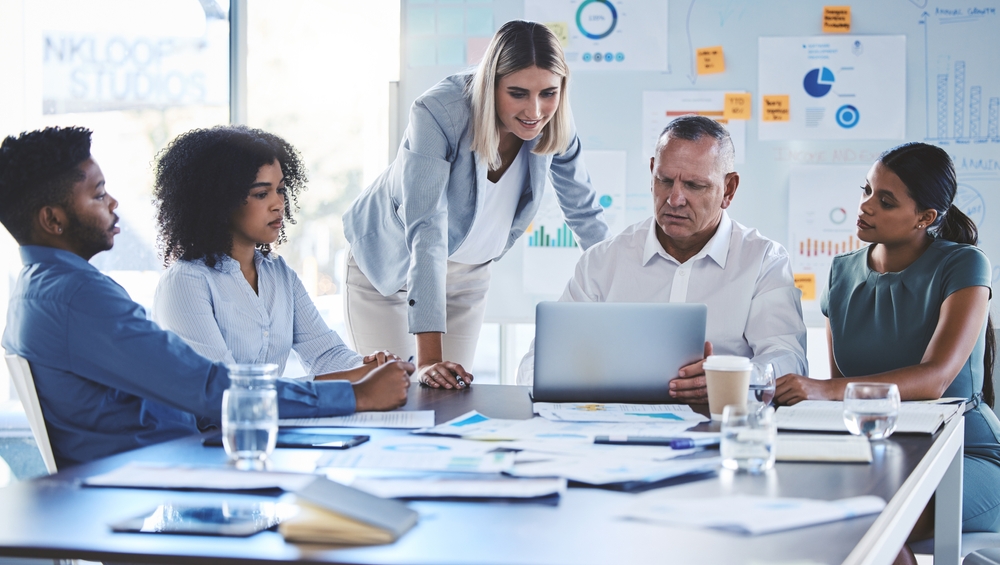 Month 13-18: Sustaining and Thriving
Users: The number of users visiting SPB's website increased significantly by 203.25%. More couples seeking dream weddings in tropical paradise discovered SPB's offerings and services.

Sessions: Sessions on the website surged by 220.83%, reflecting the growing interest and engagement of visitors. People were spending more time exploring SPB's wedding packages.

Engagement Rate: The engagement rate saw a steady 6.33% growth, indicating that the content and offerings continued to captivate the audience's attention.

Goal Completion: One of the most outstanding achievements during this period was the 790% increase in goal completions. This milestone demonstrated that more couples were not only visiting the website but also taking concrete actions, such as brochure downloads and contact form submissions, to plan their dream weddings with SPB.

Most Keywords on the First Page: Around month 18, 19 out of 20 of the targeted keywords already made it to the first page.

Month 19-24: Reaching New Heights
Users: SPB witnessed an astounding 318.18% increase in users, a testament to the growing interest in their tropical dream weddings. The website became a resource for couples seeking unforgettable experiences.

Sessions: The website experienced an impressive surge of 331.77% in sessions. More and more couples were exploring SPB's offerings, captivated by the promise of beautiful weddings in paradise.

Engagement Rate: Despite already high engagement rates, SPB achieved a 3.74% growth in engagement rate during this period. This indicated that the audience remained deeply engaged with the website's content.

Goal Completion: The most astonishing achievement was the staggering 832% increase in goal completions. Couples weren't just browsing; they were actively taking steps to plan their dream weddings with SPB.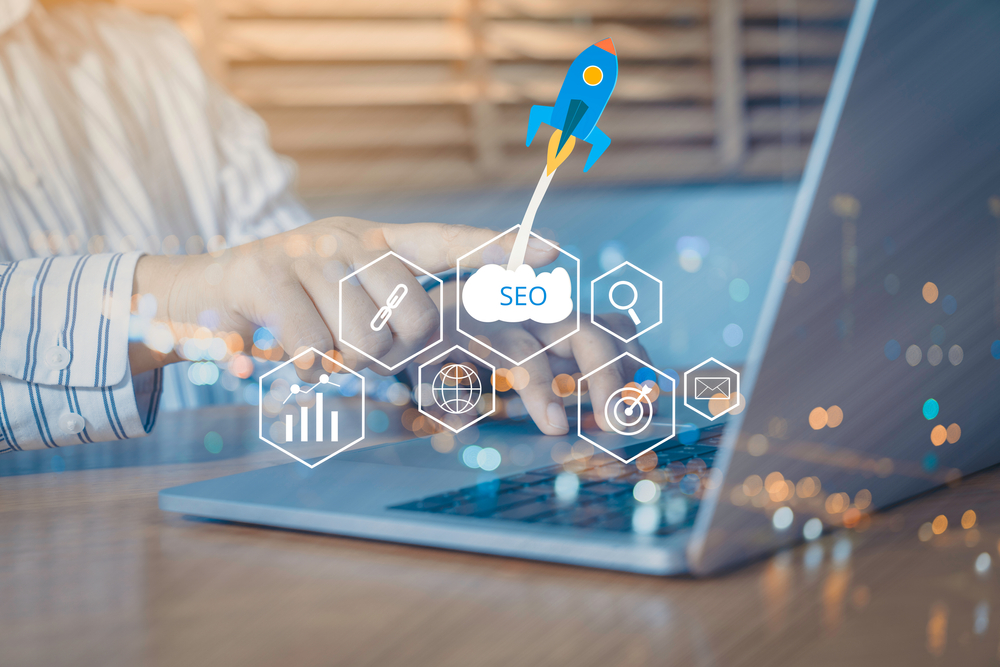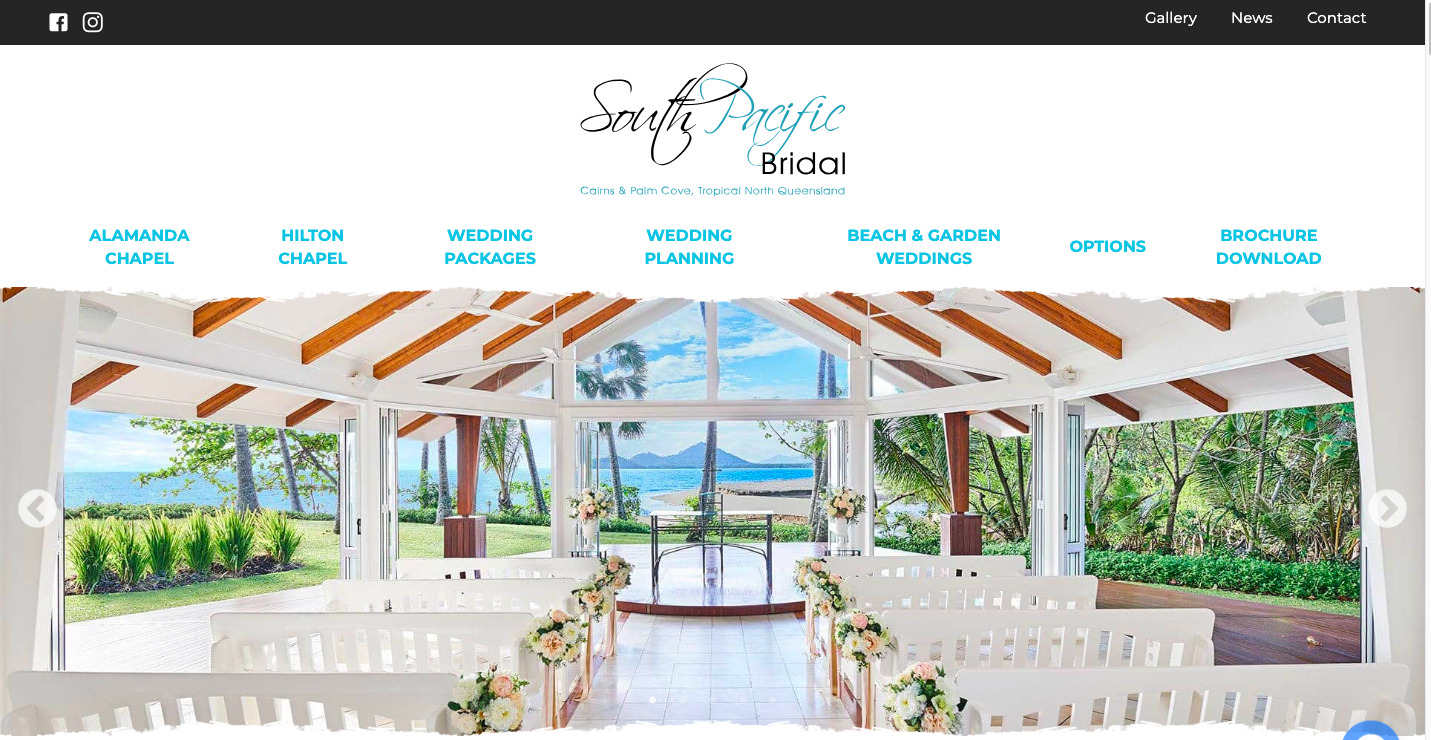 Sealed With a Kiss: The SEO Match Made in Heaven
The partnership between South Pacific Bridal and SEO Services Australia has been a game-changer in propelling SPB's online success. The website now consistently secures top rankings in search engine results, attracting couples with dreams of tropical paradise weddings. As dedicated dream-makers, SPB ensures every detail is executed with perfection, transforming visions into unforgettable realities.

With these remarkable results, South Pacific Bridal is firmly on its way to becoming the preferred choice for couples planning tropical dream weddings, solidifying its reputation as the leading wedding planning service in Palm Cove and Cairns. If you're seeking similar success for your business, don't hesitate to reach out to SEO Services Australia. Let us help you achieve your online goals and make your business shine in the digital world. Contact us today to embark on your journey to success.

We Can Do The Same For You.
Talk to us today and let us help grow your business!