Overview: Green Oasis Lawn And Reticulation
WORK DONE: WEB DEVELOPMENT, SEO

Green Oasis Lawn and Reticulation is a landscaping company based in Perth, Western Australia. They take pride in being 100% family-owned and for being passionate about the work that they do. With over 15 years of industry experience, Green Oasis Lawn and Reticulation offers services including lawn installation, reticulation, and maintenance that are customised to every client's needs.

Their first month with SEOServices started in April 2020. Since then, we've re-designed their website to better attract clients and optimised it to drive more organic traffic. See how we helped them become more visible to their target audience and increase their monthly leads in this case study.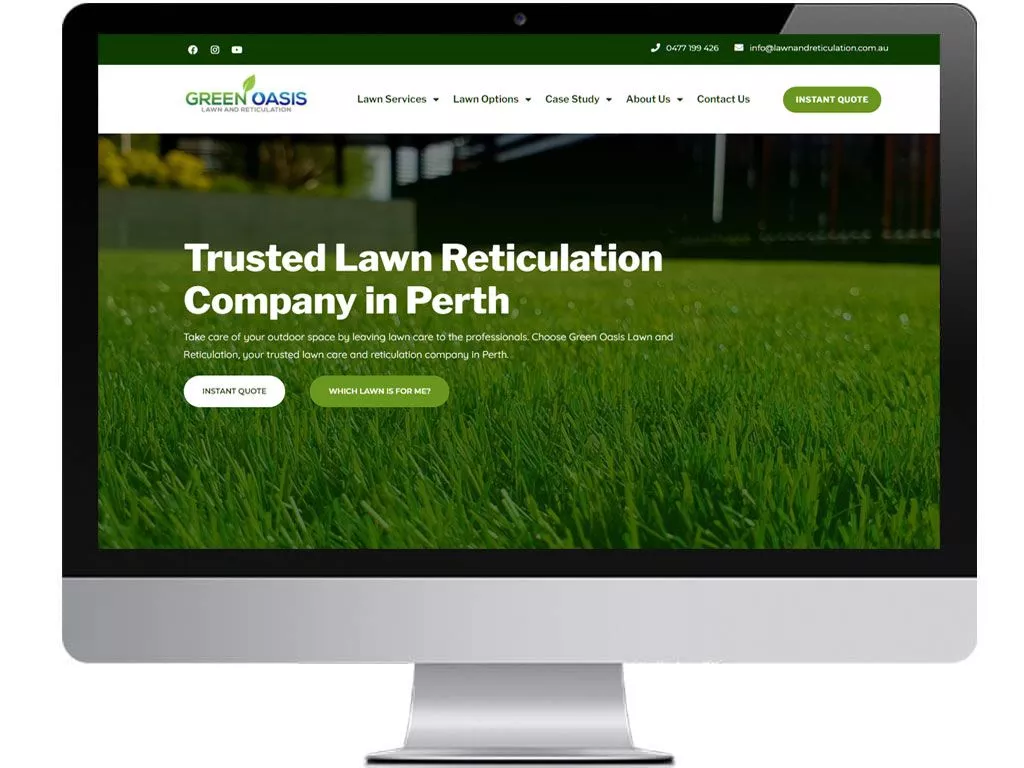 The Opportunities
When we started the campaign with Green Oasis Lawn and Reticulation, we only had one asset to work with – their website. The owners had used it to feature their services and to showcase their previous work.

We knew this was a golden opportunity for them to turn it into a lead-generating machine. Through our web development, on-page SEO tactics, and quality link-building services, we could increase the traffic to the website so it could be used to further funnel in enquiries and calls.

SEO Strategy

For the first two months, we conducted an in-depth market and competitor analysis alongside extensive keyword research. These helped us determine which keywords Green Oasis Lawn and Reticulation needed to rank for and how we could help them outrank the competition.

We had a tough job, as Green Oasis Lawn and Reticulation was not ranking for any of the service keywords their competition was already ranking for. To beat them, we applied the best practices in technical SEO and content marketing. We focused on a variety of industry-specific and location-based keywords to boost their rankings and drive desired site traffic.
Today, Green Oasis Lawn and Reticulation rank for:

– Over 2 relevant keywords on position 1
– Over a dozen Keywords on Page 1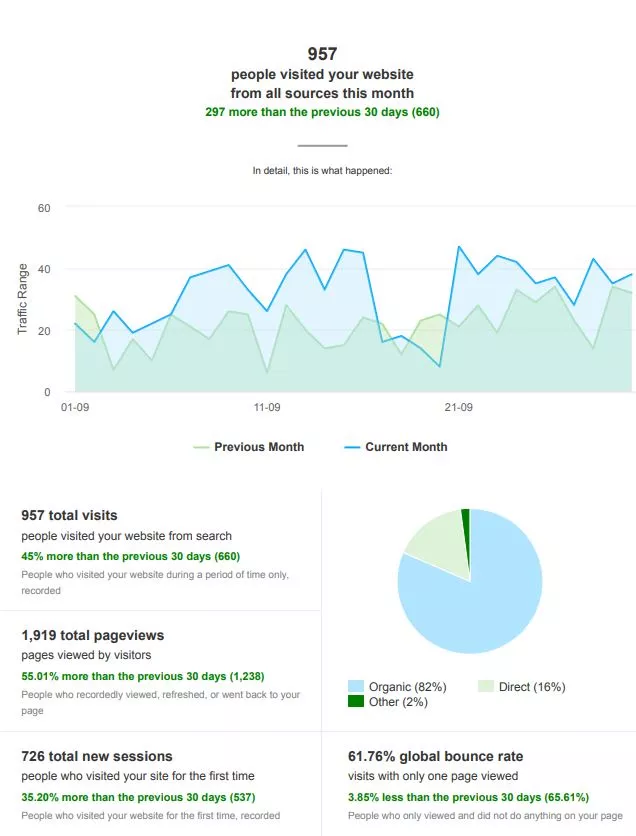 We Can Do The Same For You.
Get started. Talk to us today and let us help grow your business!
Web Development – Complementing Our First Execution
After conducting a comprehensive site audit and performing extensive keyword research, we decided to improve the UI/UX of their existing site based on our recommendations. Prior to revamping, the site's was difficult to navigate through the back-end, making it harder for us to optimise the pages with content due to the platform's limitations.

Instead of doing SEO for Month 2, we decided to allocate their budget for Web Development, and spent approximately 60 days revamping their website. We fixed their silo structure so that it would be easier for visitors to navigate through their content. Now, the site is much easier to browse, with clear menus and paths to specific pages.

Once the site was fully revamped and everything was running up to speed, we implemented the SEO-optimised copy written by our in-house writers.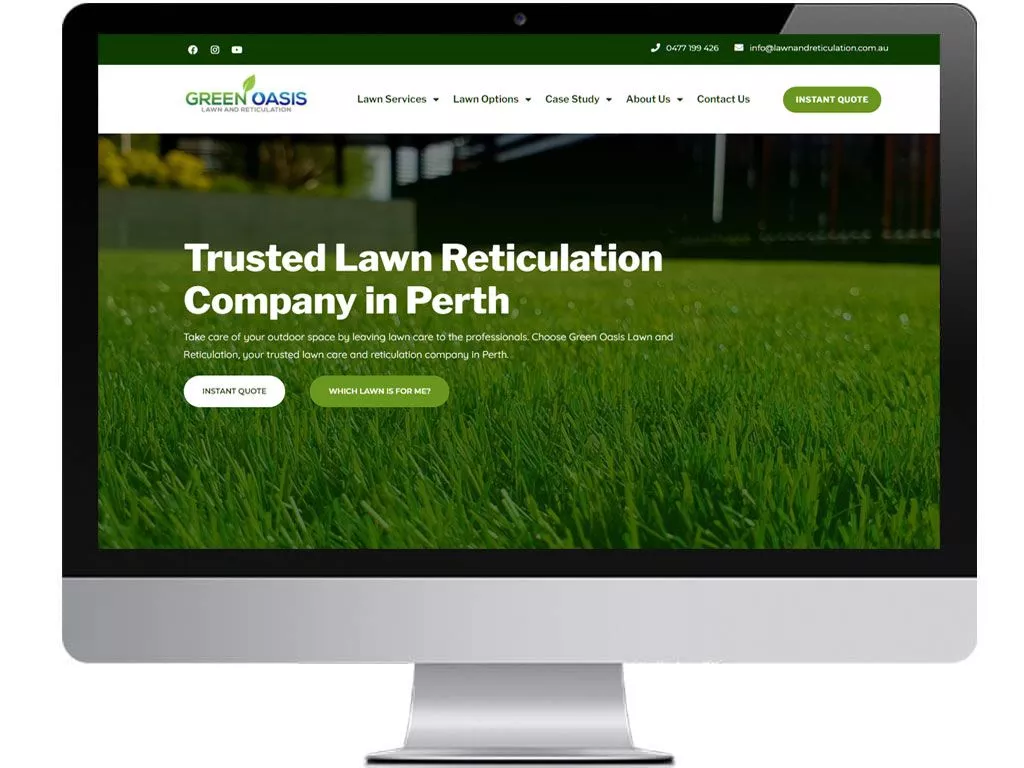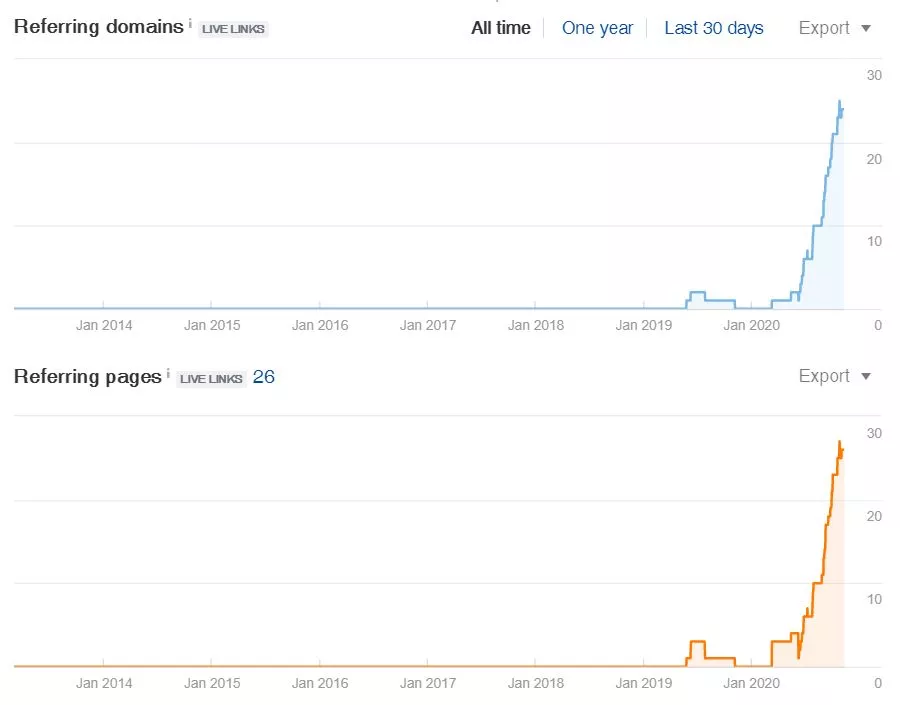 Backing Up Our Efforts – Link Building
When Green Oasis Lawn and Reticulation started with us, they had no equity on any specific keywords. To help establish their brand name, we implemented strategic link building solutions to drive more traffic to their website. We did this by combining content creation, content promotion, and manual outreach to webmasters and bloggers.

Since then, we have increased the number of high-quality domains that link to Green Oasis Lawn and Reticulation's pages. This has helped improve their ranking on search engines and enhanced their site authority.
Results
At the start of the campaign, Green Oasis Lawn and Reticulation's site averaged 470 website visits a month. Over the course of the campaign, we have doubled that number and they now see an average of 957 monthly visits from organic search alone. We have also decreased their bounce rate and increased their average monthly sessions by up to 35.20% per month.

What's more, Green Oasis Lawn and Reticulation has noticed exponential improvements in their leads and conversion rate. Today, their website is their main lead converter – easily converting visitors into potential clients.