Dominate the Digital Space with an SEO Company in Adelaide
Implement white-hat SEO strategies that spur continuous digital growth with our SEO services in Adelaide. SEO Services Australia boost your business and help you enter and succeed in the Adelaide marketplace. Start ranking with us. Try our FREE site audit today.
The Adelaide SEO Firm that Makes It Easy for Customers to Find You
Your customers are on the web — so should you.
When you're on top of the search engine results page, your customers are likely to pick you, not your competitors. The key, therefore, is to invest in SEO campaigns that focus on being visible to your target market.
Investing in excellent SEO strategies means more customers for your business. The more customers your business has, the more conversions you'll get. The higher the conversions, the larger your profit.
We work with all types of businesses across Adelaide, tailoring our solutions to your needs. We also have packages designed for businesses at different stages in their SEO journey. All our packages have no contracts, allowing you to upgrade, downgrade or terminate whenever you want. We're sure you'll be more than pleased by the results you see.
If you're a growing business in Adelaide, SEO services and maximum online visibility are right at your fingertips. View our SEO packages and achieve success today.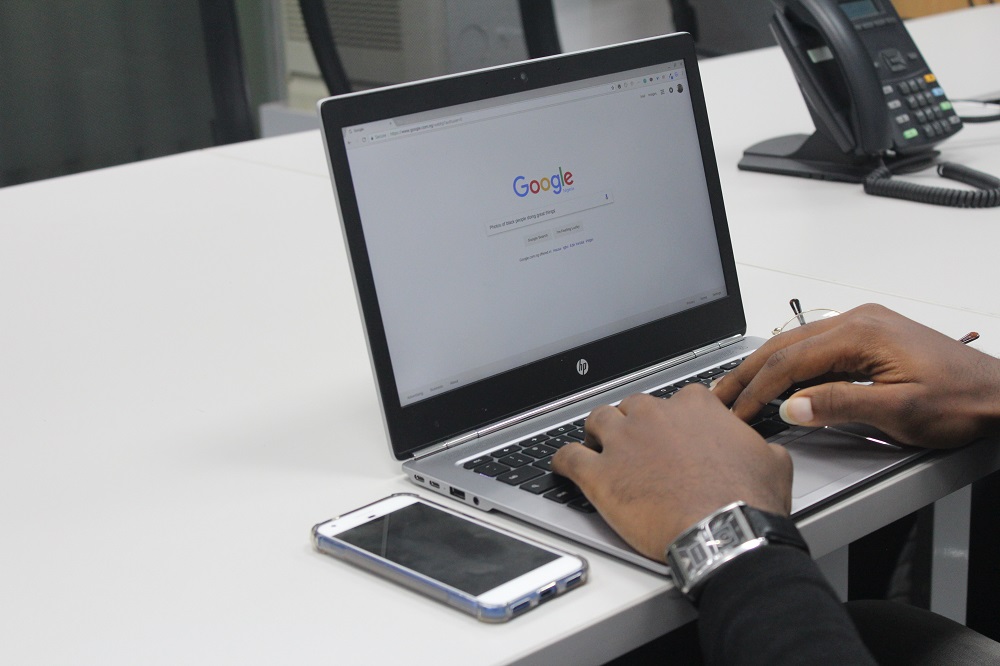 A Solid SEO Campaign that Gets You the Results You Want
Gone are the days when business owners had to rely solely on foot traffic and traditional marketing to draw in customers. In the digital age, the Internet can give you a wider reach that no brick-and-mortar store can.
We are an SEO firm in Adelaide that knows how to empower your business both locally and across the globe. Only a solid search engine optimisation strategy can boost your site and put you right in front of your target market in just a few clicks.
SEO Service Australia studies your target market and your brand's identity to craft an effective campaign. Your buyer persona affects the keywords we target, the site structure we fix and the content we create. Our work is all about making your website appealing to your customers and search engines.
At SEO Services Australia, some of the strategies we offer include:
Talk to our consultants today and let us know what you want to achieve. With our team's experience and dedication, you have a reliable marketing partner for results-driven growth.
Beat the competition in your local area with a personalised, effective SEO campaign from SEO Services Australia. Chances are, you typed 'SEO services Adelaide' on Google and wound up here on our website. Just imagine all the things we can do for your business.
We take the time to know your business so that we can develop a campaign that matches your goals. Through laser-sharp SEO strategies, we drive qualified traffic to your site and help you produce maximum ROI.
At SEO Services Australia, we cater to the following industries:
Google ranks websites for its users, and landing on the first page will give you the leads your business needs. We'll take you there!
For free site audit, get in touch with SEO Services Australia today.
SEO Strategies that Cover All the Bases
From a marketing standpoint to a technical one, we cover all the bases to get you to the top spot.
Different Client, Different Approach, Same Standard of Excellence
It's not hard to see why SEO Services Australia is a go-to name in digital marketing. Partner with us, and you'll experience impeccable customer service, a results-oriented, research-based campaign and a dedicated team who shares your goals.
No matter the company, no matter the strategy, we are the Adelaide SEO company that garners results.
Our secret: data-driven tailored solutions. We take time to know you, your market and competitors to give you the best strategies.
A template strategy won't cut it with us. SEO Services Australia knows each business has its own goals and audience, so we strive to tailor each campaign to specific needs.
Our SEO services in Adelaide begin with an extensive consultation with you. Who is your target audience? What are their motivations? How would you like to present your brand? We explore all these and more to study your business and create solid strategies.
We set realistic goals and timelines for your campaign. Not familiar with how long SEO results appear? Don't worry. We'll walk you through how we'll achieve your ROI based on the current condition of your site.
Customised services and expert insights. That's the SEO Services Australia difference.
For a reliable Adelaide SEO company, talk to our team today.
Go Beyond a Single Location
Do you or a colleague in another hub need SEO services? Turn to SEO Services Australia. We serve major Australian cities, including Sydney, Melbourne, Gold Coast, Brisbane and Perth. Our team also helps companies in up-and-coming hubs across the country. Explore our services today.
Land on the first page of the keywords you're targeting. Make your site more user-friendly and easier for search engines to crawl. With SEO Services Australia, you'll generate more leads and conversions and reach your ROI. Request a FREE SEO audit today.