eCommerce SEO Services That Drive Real Growth
It's a well-known fact: over 80% of Australians now shop online. This shift towards digital has paved the way for a bustling eCommerce ecosystem, teeming with opportunities and challenges in equal measure. As consumers increasingly turn to online stores for their shopping needs, businesses must recognise that simply having a digital presence is no longer the golden ticket.

Within this vast digital marketplace, countless product listings compete for attention. The myriad category structures, intricate details on product pages, and the ever-evolving search algorithms of powerhouses like Google make SEO for e-commerce a distinctly challenging beast.

However, every challenge is a veiled opportunity. Success in this space demands a meticulous and specialised SEO approach. It's not just about getting your products out there but about ensuring they're discovered by the right people at the right time. Category optimisation refines user experience, while product page enhancements amplify the likelihood of conversions.

This is where our expertise shines. Our eCommerce SEO services aren't just focused on reaching page one of search results—it's about solidifying and maintaining that position. By harnessing data-driven insights, custom strategies, and a wealth of experience, our focus is laser-sharp: achieve visibility that resonates, engages, and, most importantly, converts.

Ready to unlock the true potential of your online store? Let's turn those browsers into buyers.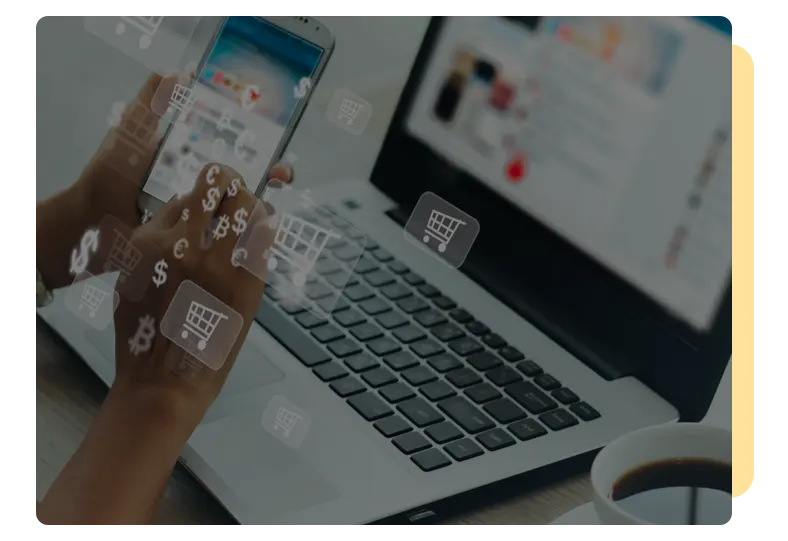 Why Choose Our eCommerce SEO Agency?
Choosing the right ally for your e-commerce journey can make all the difference. Our eCommerce SEO agency is distinct, not only because of our profound experience but also due to our proactive approach. With a dedicated team of SEO experts, we've carved out success narratives for myriad brands, propelling them to the zenith of the online marketplace.

While experience is invaluable, adaptability is equally crucial. The digital terrain changes swiftly, and though past triumphs offer insights, it's our commitment to future-ready strategies that truly sets us apart. We pride ourselves on staying a step ahead of industry nuances, ensuring that our methods are always in sync with the latest trends. When search engine algorithms shift, we're not just reacting; we're anticipating.

By partnering with us, you're aligning with a team that's genuinely vested in your growth. We're more than just an agency; we're your digital comrades, committed to delivering the precision, expertise, and innovation that contemporary e-commerce merits.

Set on an eCommerce SEO journey that genuinely stands out? Let's commence this transformative venture together at SEO Services Australia.

Comprehensive Ecommerce SEO Strategies for Mastering the Online Marketplace
The world of online retail can be a maze of product pages, category listings, and shifting consumer behaviours. But navigating it successfully isn't just about deploying a singular tactic; it's about orchestrating a symphony of eCommerce SEO strategies that harmonise for maximum impact.

Our approach is holistic. We understand that every component, from keyword-rich product descriptions to the structure of your website, plays a critical role in search engine visibility. It's more than just getting your products in front of your customers' eyes—it's ensuring they resonate, captivate, and ultimately convert.

By integrating advanced techniques tailored to the unique challenges of online retail SEO, we create dynamic, adaptable campaigns. We monitor, adjust, and refine in real-time to ensure we're always hitting the right notes in the ever-shifting eCommerce landscape.

When you partner with us, you're not just getting an SEO agency; you're gaining a team passionate about seeing your online store not only succeed but flourish. Let's craft a strategy that makes your brand synonymous with online retail excellence.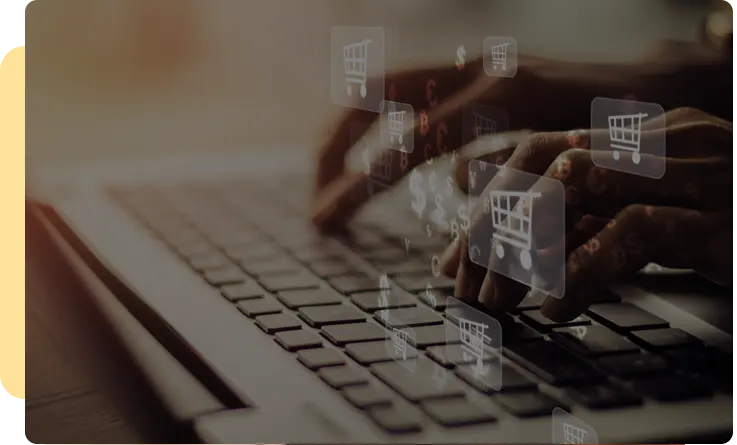 Crafting Superior On-Page eCommerce Experiences
eCommerce is an intricate web, much like the detailed layout of a bustling marketplace. But with the finesse of on-page eCommerce optimisation, we usher your online store from bustling lanes to a distinct storefront, radiating uniqueness. Let's venture deeper into this meticulous craftsmanship.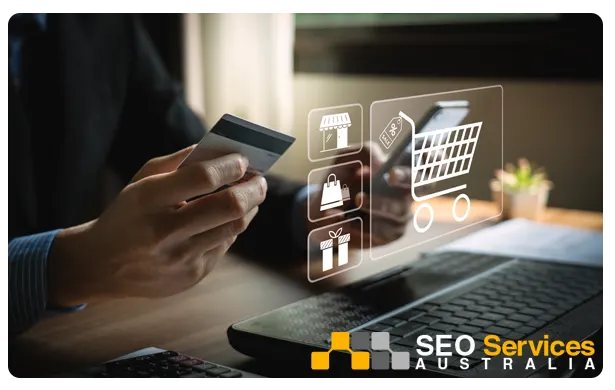 Product Page Refinement
The heart of any e-commerce platform. Beyond just images and descriptions, we sculpt product pages to be immersive hubs of information. Through keyword-rich content and strategic layout, we captivate potential customers, ensuring they don't just browse but buy.
Meta Data Magic:
Meta tags are more than just HTML elements; they're your first handshake with searchers. By refining meta titles and descriptions, we not only appease the search engine algorithms but also craft compelling narratives that entice clicks.
Image Optimisation:
A picture speaks a thousand words, but only if it's tuned right. We ensure your images are not only visually appealing but also SEO-friendly, enhancing load speeds and aligning with search engine requirements.
Content Mastery:
Every word and every phrase on your site serves a dual purpose – informing visitors and wooing search engines. Through tailored content strategies, we achieve this balance, ensuring your message resonates while also driving organic traffic.
In the maze of e-commerce, our on-page optimisation efforts act as your compass, directing both search engines and shoppers straight to your offerings. Together, let's create a storefront that's impossible to scroll past.
Backlink Building:
Think of this as the trade routes of the old world. Quality over quantity is our mantra. By securing high-calibre backlinks from authoritative sites, we strengthen your eCommerce store's reputation and improve its visibility in search engine results.
Reputation Management:
Digital word of mouth—reviews and feedback—can make or break a brand. Our proactive approach addresses both praise and criticism, maintaining a positive brand image and fostering trust among potential shoppers.
Social Media Leverage:
Social platforms aren't just for sharing; they're critical for engagement. Through strategic campaigns and intentional content promotion, we amplify your store's message, driving direct traffic and enhancing search engine perception.
Influencer Collaborations:
Collaborating with influencers is like partnering with a local guide to explore uncharted territories. We form valuable connections to introduce your offerings to their audiences, unlocking new potential customers.
With focused off-page eCommerce SEO strategies, we don't just aim to navigate the competitive landscape—we aim to lead. Ready to embark on this journey to prominence? Let's move forward together.
Off-Page eCommerce SEO for Navigating Broader Horizons
The digital world is like a vast ocean hiding treasures beneath its surface. While on-page efforts anchor your eCommerce presence, off-page SEO propels your store through this vastness, ensuring you're not just floating but sailing swiftly. Here's our strategy to command the waves.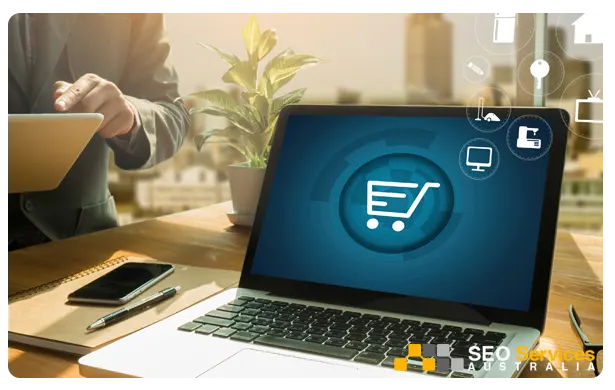 Optimising the Core with Technical eCommerce SEO Excellence
Technical intricacies can make or break the online shopping experience. Delving beyond the surface, we fortify the inner workings of your eCommerce platform, ensuring that it's not only robust but also agile and responsive. Here's how we fine-tune your site.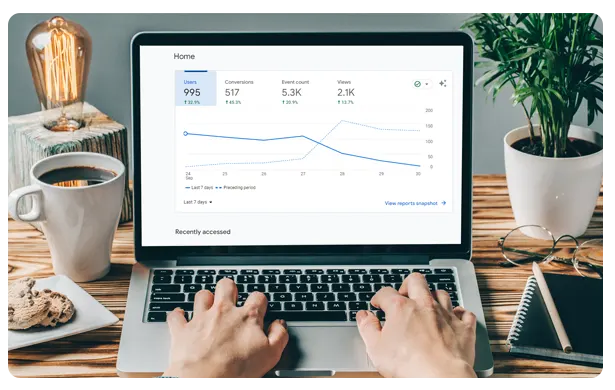 Site Speed Optimisation:
In the digital shopping arena, speed is currency. We fine-tune the gears and cogs of your eCommerce platform, slashing load times. Faster page loads mean happier customers and higher rankings.
Mobile Responsiveness:
As hand-held shopping dominates, an adaptable site design is indispensable. We sculpt your platform to flawlessly fit screens of all sizes, ensuring your products shine, no matter the device.
Schema Markup Implementation:
Highlighting your products in search results requires more than just keyword prowess. With schema markup, we amplify product visibility, giving searchers rich snippets of information and enhancing click-through rates.
URL Structuring:
Clear, concise, and SEO-friendly URLs are the signposts guiding users and search engines alike. We meticulously structure these pathways, making navigation intuitive and boosting indexation.
Technical challenges, when addressed with precision, become catalysts for eCommerce success. With our expertise in technical SEO for eCommerce, we're poised to elevate your site's functionality, aligning with search engine algorithms and shoppers' expectations. It's time for a seamless, high-performance shopping journey. Let's engineer it together.
Transparency at Every Step: eCommerce SEO Insights You Can Trust
Wading through the intricate dynamics of SEO for eCommerce demands more than just action—it requires understanding. We believe that our clients should always be in the know, not left in the dark about their campaign's direction and success.

To this end, our agency champions clear, detailed, and transparent reporting. We present the data, metrics, and results that matter, ensuring you grasp the tangible impact of our eCommerce SEO strategies. Our reports don't just show numbers; they tell a story—a story of growth, challenges faced, and triumphs celebrated.

Your eCommerce venture's success journey should never be a guessing game. With us by your side, you gain not just enhanced online visibility but also a lucid understanding of each milestone achieved. Join hands with a partner who values clarity as much as you do. Illuminate every step further with SEO Services Australia.

Why Partner with the Leading eCommerce SEO Agency?
Begin Your eCommerce SEO Journey
Achieve dominance in search rankings with your eCommerce platform. Together, let's embark on a transformative journey towards unparalleled digital success. With our bespoke eCommerce SEO insights, carve a path to undeniable online achievement. Ready to elevate your online presence? Engage with us today.
Achievements Unfolded: Our eCommerce SEO Case Studies
Experience firsthand the transformative impact of our bespoke eCommerce SEO strategies through our carefully detailed case studies. Delve into tangible results, showcasing how our strategic efforts have catapulted brands to their zenith of potential.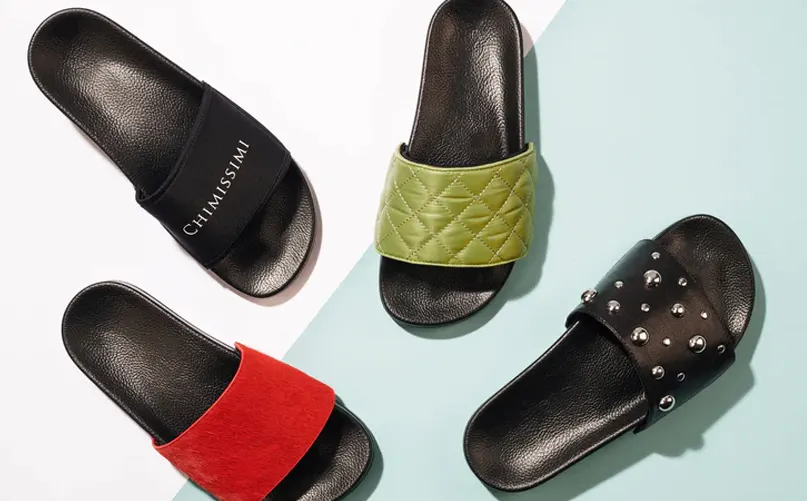 Chimissimi: Making Strides in the Competitive Footwear World
Marketplace Challenges
Breaking into a saturated footwear market with a novel product angle.
Competing against established footwear giants.
Showcasing their unique footwear characteristics in a bustling digital space.
SEO Strategies Deployed
Utilised vibrant visuals, with enhanced video and imagery to capture the product's essence.
Orchestrated a compelling backlink strategy, teaming up with notable fashion enthusiasts and influencers.
Enhanced on-page SEO, emphasising the product's unique selling points.
Tangible Outcomes (After 6 months)
Advanced +398 positions in search engine rankings.
Recorded an impressive 220% boost in organic traffic.
Achieved a return visitor rate of 34.7%.
Celebrated 408 unique product purchases.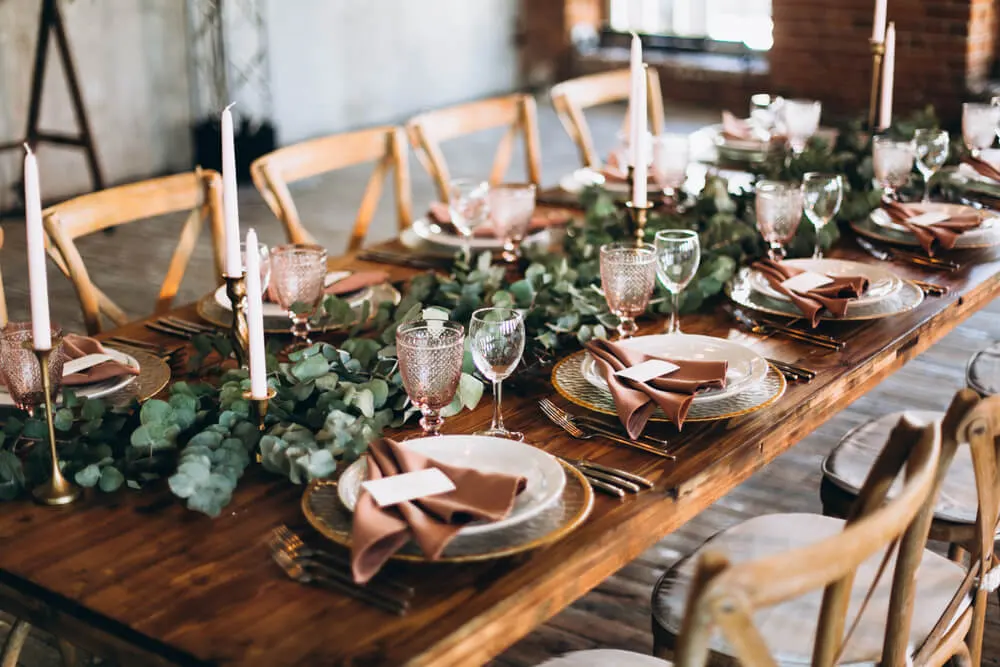 Organic Events Supply Co.: Crafting Distinctiveness in Boho and Rustic Wedding Table Decor
Marketplace Challenges
Making an impact in an overcrowded wedding decor market, concentrating on bohemian aesthetics.
Differentiating in a sea of similar-themed decor brands.
Effectively displaying their intricate and standout designs online.
SEO Strategies Deployed
Developed thematic content, encapsulating bohemian charm and allure.
Collaborated actively with niche wedding consultants and event influencers for valuable backlinks and mentions.
Refined on-page SEO to highlight the tailored nature of their products.
Tangible Outcomes (After 6 months)
Leaped +397 positions in search engine rankings.
Witnessed a stellar 64.78% surge in organic traffic.
Reached first-time purchasers rate of 712%.
Celebrated 258 product purchases.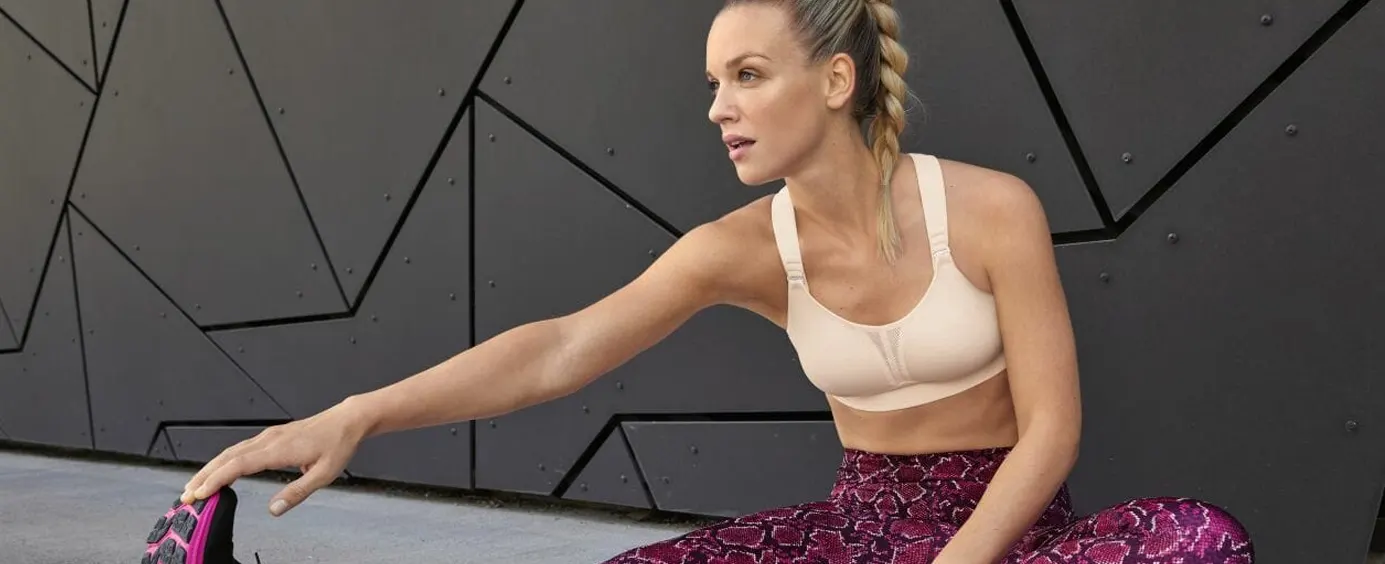 Sports Bras Direct: Pioneering Choices for Every Woman
Marketplace Challenges
Dominating a specific market of sports bras, especially targeting plus-size women.
Conveying the vastness of their size and brand collection in an engaging manner.
Competing against generalist lingerie stores with larger marketing budgets.
SEO Strategies Deployed
Focused content highlighting the empowerment of choice and inclusivity.
Partnered with fitness bloggers and influencers who cater to diverse body types for endorsements and backlinks.
Optimised product listings, ensuring each bra's features and benefits were clearly showcased.
Tangible Outcomes (After 6 months)
Jumped +429 positions in search engine rankings.
Witnessed a 347.25% growth in organic traffic.
Reached first-time purchasers rate of 276.5%.
Celebrated over 1,384 product sales.