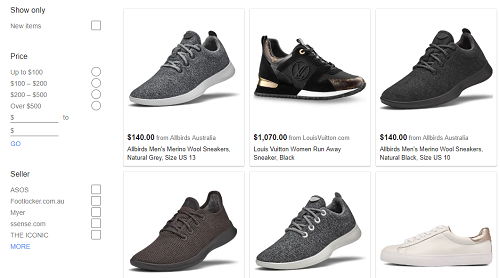 Google constantly develops its algorithm, which affects the way SEO works for businesses. E-commerce sites that already use SEO marketing strategies need to continuously adapt to these changes to maintain their rankings and stand out among competitors.
If you are not yet using SEO strategies for your e-commerce site, then you are missing out on significant sales and growth opportunities.
The Climate of E-Commerce in Australia
According to a recent report by Nielsen, Australia is experiencing a '30-30-30′ highlight in e-commerce. The industry has grown by more than 30 per cent during 2017 despite only representing 3.8 per cent of dollar sales for the grocery sector. However, the e-commerce industry is projected to contribute up to 30 per cent of the country's total grocery growth by 2020. In 2018, online shoppers increased to nearly 30 per cent of the population.
Given this data, you can see that there has never been a better time to be an online entrepreneur. And one of the best ways to succeed in this climate is by using best practices in SEO.
Let's take a look at some of the most significant SEO trends in e-commerce that will help your business succeed in 2019.
Voice Search Optimisation
Many companies refuse to utilise voice technology for its reputation of being a mere accessory or a fad. This idea is becoming less and less true as voice technology becomes an essential part of daily life.
According to data cited by Forbes, more than 40 per cent of adults across the globe used voice search in 2016, and this number is projected to increase by 2019. Voice search appeals to consumers because it gives them results in a matter of seconds. Alexa, Siri and Cortana are quickly becoming necessary household gadgets.
To make sure that your site shows up every time a customer says 'Okay, Google,' optimise your site's content for voice search. Keep in mind that keywords work differently since most voice searches are in the form of questions, in contrast to short phrases entered in the Google search bar. Integrate trigger words like 'how,' 'what' and 'where' in your content.
UX/UI and Mobile Optimisation
Your site should make it easy for your customers to purchase their desired products and service. Poor UX and UI forces people to abandon their carts, bounce from your site and prevent you from generating sales.
The focus of your web design must always be your customers. While we know that good UX/UI means having a flawless and seamless website, keep in mind that many of your customers are shopping from their phones, so make sure your site is optimised for mobile. According to SearchEngineLand, the mobile e-commerce industry will reach over $300 billion in 2019, which is definitely a market that you want to play in.
Gain a Competitive Edge with SEO Services Australia
To stand out in a competitive industry in a competitive city like Melbourne, you need a robust SEO strategy.
SEO Services Australia is Melbourne's leading SEO service provider, equipped with industry knowledge and years of experience to help you succeed in e-commerce. Our services are tailored to your needs to put your website right where it can be easily found by your customers.
For enquiries, give us a call today.