Earning passive income. Making money while you sleep.
That's the ultimate dream, right?
For many people who've achieved this type of success, they started with affiliate marketing. The idea behind it is that you promote other people's products and earn a commission each time people end up buying thanks to your marketing. For instance, if a social media influencer has several ads on their blog that link back to other e-Commerce sites (e.g. Amazon and eBay), they act as an affiliate. They basically serve as the bridge between a business owner and their prospects.
According to The Affiliate Marketing Report from Business Insider, around 15% of orders made online come from affiliates. From electronics to clothing apparel, major retailers and publishers use affiliate marketing to drive sales and profit for all sorts of products.
But you might be wondering, how do affiliates manage to track all of their networks and commissions? Simple: with affiliate marketing software.
What is affiliate marketing software?
Basing off its name, affiliate marketing software is software that provides tracking and reporting of actions that trigger commissions (clicks, registrations or sales) from affiliate link.
Affiliate merchants that run in-house affiliate programs usually seek out and customise open source affiliate marketing software to track and report transactions. Solutions range from free scripts to expensive software packages.
It's not mandatory for merchants with affiliate networks to directly manage the affiliate marketing software, but integration must occur between their site and their affiliate's software.
How do I choose the best affiliate marketing software?
Today, there are plenty of affiliate marketing software providers. When navigating the market, it's important to know what to look for in a vendor. Here are the six qualities you should look out for when finding the perfect marketing software for your affiliate network.
Custom Registration

This refers to your ability to own, brand and customise the recruitment and registration for your affiliates. You have full control of who receives access to your program, when they do, and to which aspects of the program.

Affiliate Portal + Unique Share Links

This feature is vital in order to provide your affiliates with the assets, insights and reports they need to optimise their engagement. This also streamlines the process and eliminates constant requests.

Enterprise Security & Fraud Detection

In today's digital world, you can never be too precautious of cybercriminals. The affiliate marketing software you invest in should give you full control over the terms and conditions while flagging any suspicious activities, and even ban affiliates when the need arises. This is why you won't find a good open source affiliate marketing software anywhere. The platforms need to be as secure as possible.

Automated Cash Payouts

Delivering scheduled or real-time automated cash payouts to your affiliates is a great feature. Not only will your partners appreciate it, but it also eliminates the need for excel files, manual checks and logging into multiple systems or accounts.

Multiple Campaigns

In order to scale, you will have to tailor specific programs, revenue shares or commissions for each affiliate segment or campaign. You also need to ensure the continuous tracking of leads, sales and commisions.

Tiered Rewards

Want to pay out affiliates based on their number of sales, specific purchases or revenue thresholds? That won't be a problem if your affiliate marketing software can structure various payout models based on affiliate type, special promotions or sales generated.
What are the best affiliate marketing software programs?
Now that you know the qualities of a good affiliate marketing software program, it's worth testing out a few to see which one works best for you.
Here's a list of the most popular and beginner-friendly marketing software for affiliate networks that will help you achieve your best conversions and eventually build a steady stream of long-term income.
Everflow
Everflow is arguably the best affiliate marketing software in the industry today as it boasts a great UI and extensive features. It also has some of the most advanced campaign management and reporting functionalities available in the market.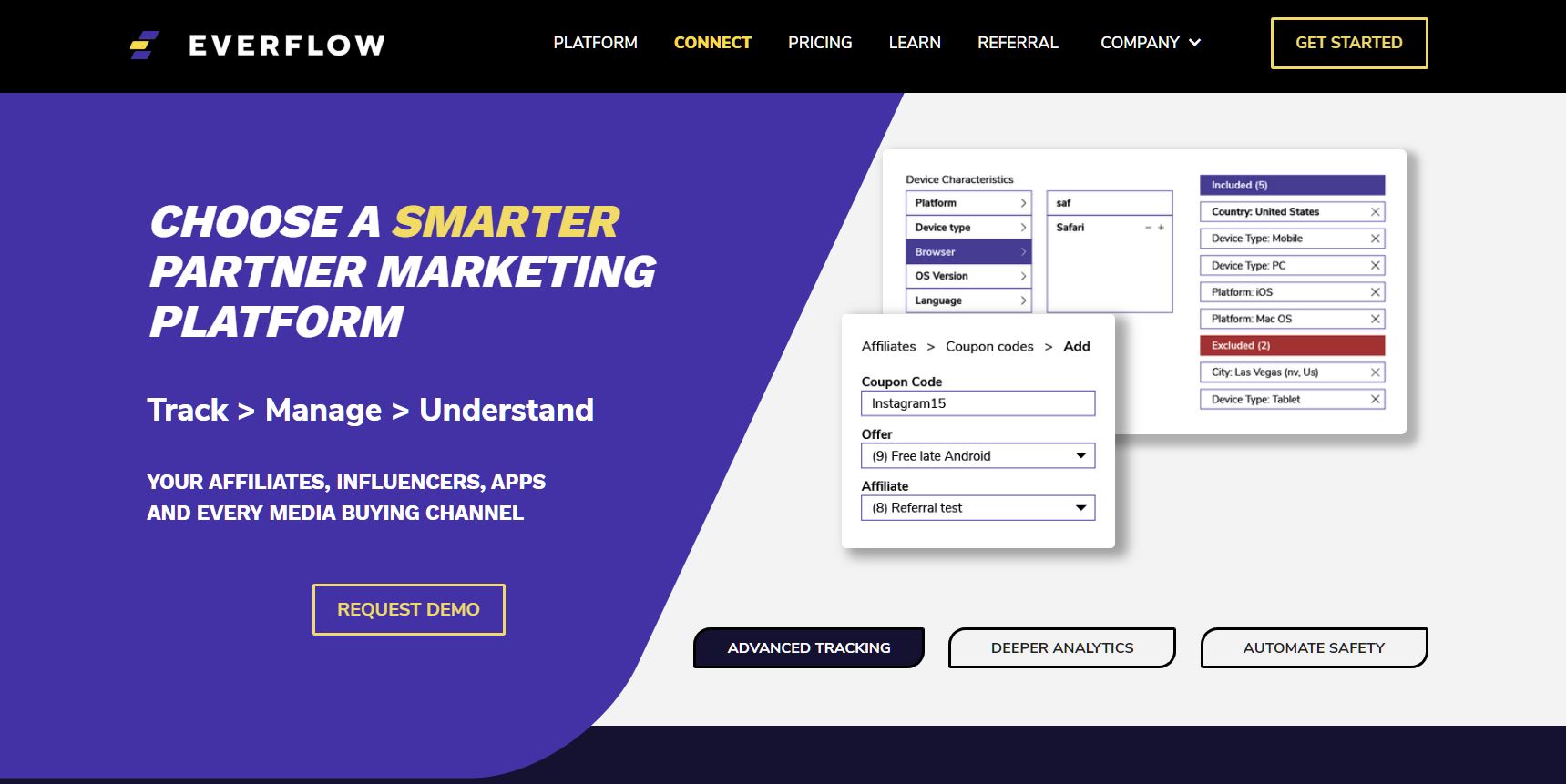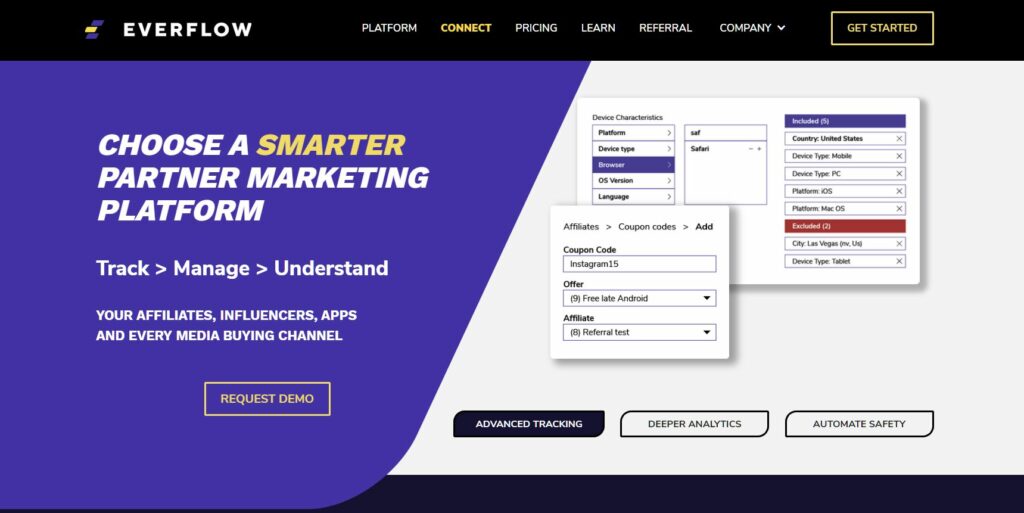 Its prominent features include:
Live data in the form of reports and graphs
Lightning fast response times
Advanced notification system
Advanced media buying tools
Multidimensional reporting and analytics system
Fully exposed API 100% of the time
Graceful handling of desktop and mobile traffic
Private partitioning of traffic
CAKE
For those seeking a robust affiliate marketing software to optimise and monitor your networks, cloud-based CAKE is a great choice. Within a single convenient dashboard, you can manage your contacts and check your network's overall performance while reviewing results.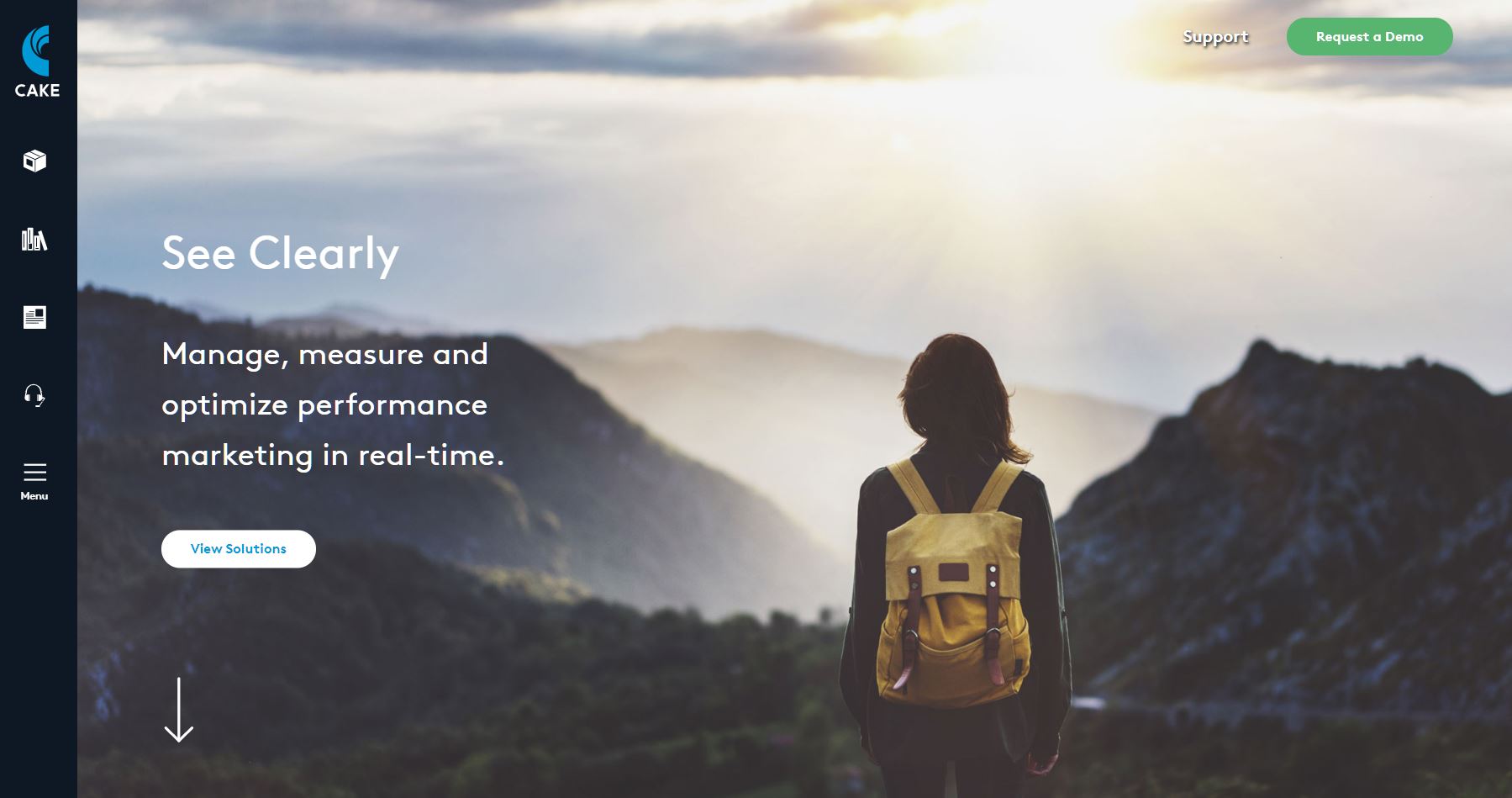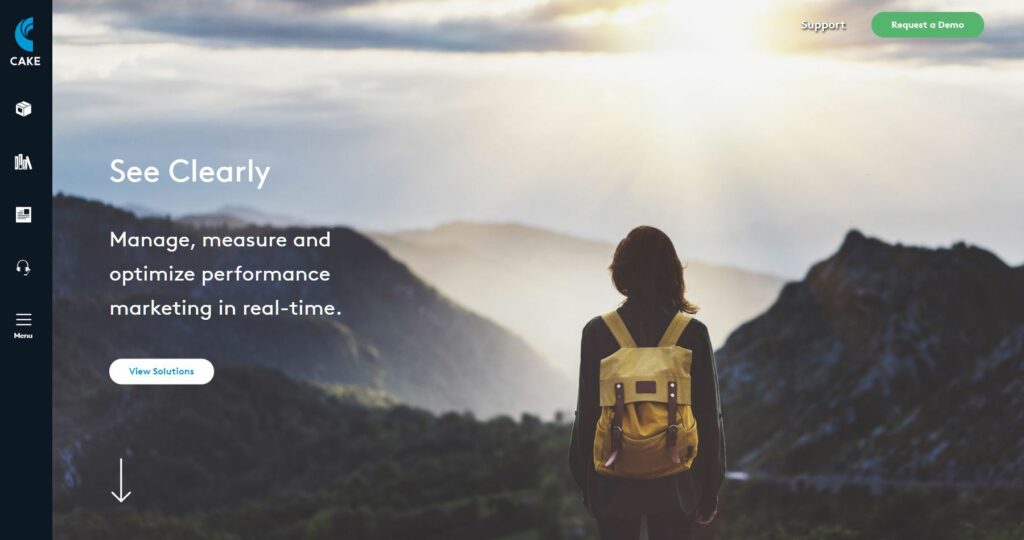 This affiliate marketing software is packed with many interesting features such as:
Fraud protection
Targeted campaign by location or device
Individual portals for clients and affiliates
Pixel management
Real-time metrics
24/7 support
Referral rewards
Customisable
Even though this isn't a free open source affiliate marketing software program, the pricing is intrinsically based on your usage and dependent on the needs of your business. You have three price levels to choose from: Pro, Select and Enterprise.
TUNE
TUNE affiliate marketing software is the preferred choice of many global brands such as Living Social, Zynga and many others. To date, it serves over 11,500 online businesses. This marketing software for affiliate networks is replete with all the features you need to operate and maintain a profit-driven program.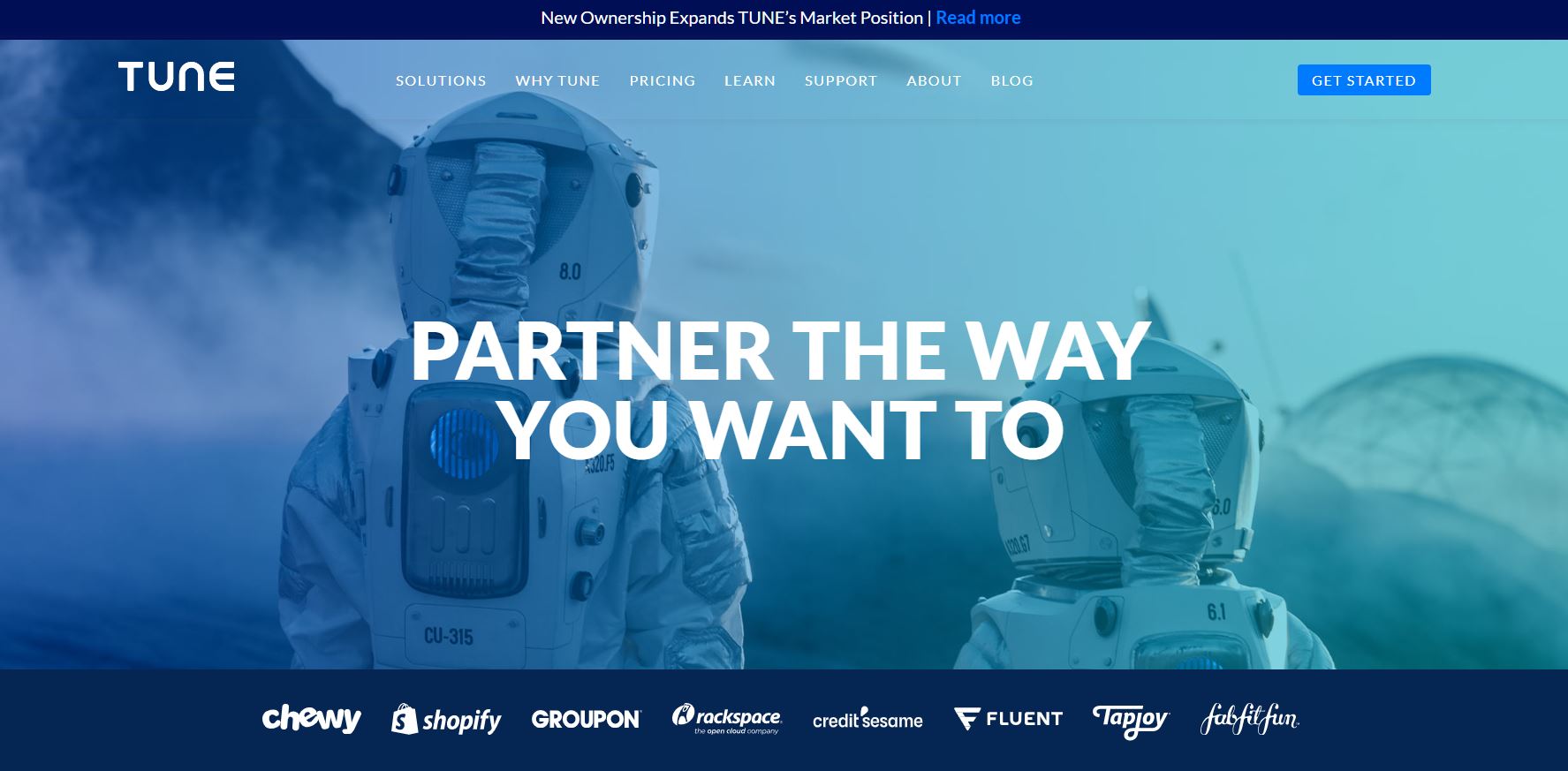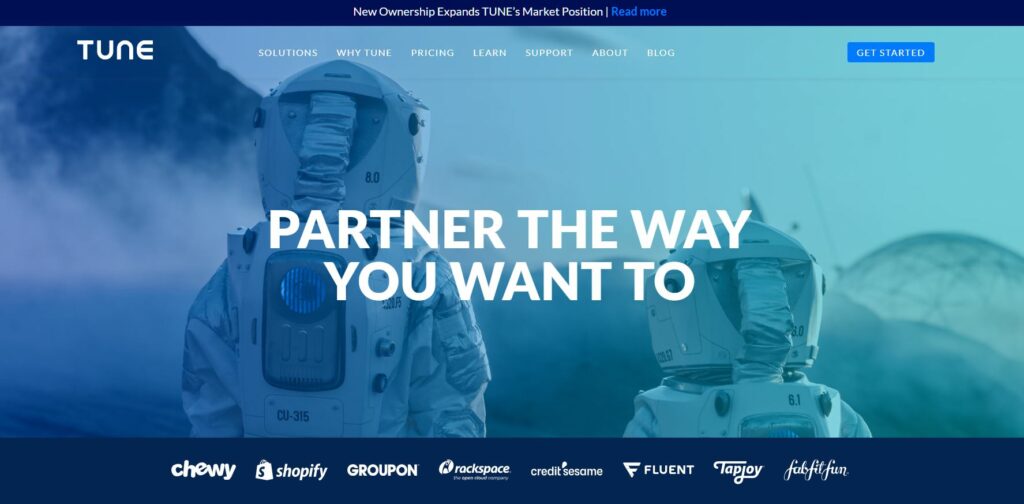 Its unique features include:
Fraud protection
99% tracking uptime
Unlimited affiliates
Superior measurement
Comprehensive API
Great tracking metrics and devices
Just like other platforms, this isn't a free open source affiliate marketing software program. However, it does offer a free 30-day trial for first-time users.
LinkTrust
This affiliate marketing software can not only track networks, but also leads, calls and sales conversions. LinkTrusttracks and optimises the performance of your digital affiliate marketing efforts, allowing you to operate a successful campaign. The platform also has a customisable interface that enables you to track all tpyes of online and advertising through pixels, cookies, server posts, mobile traffic, CPA, CC and pay per call.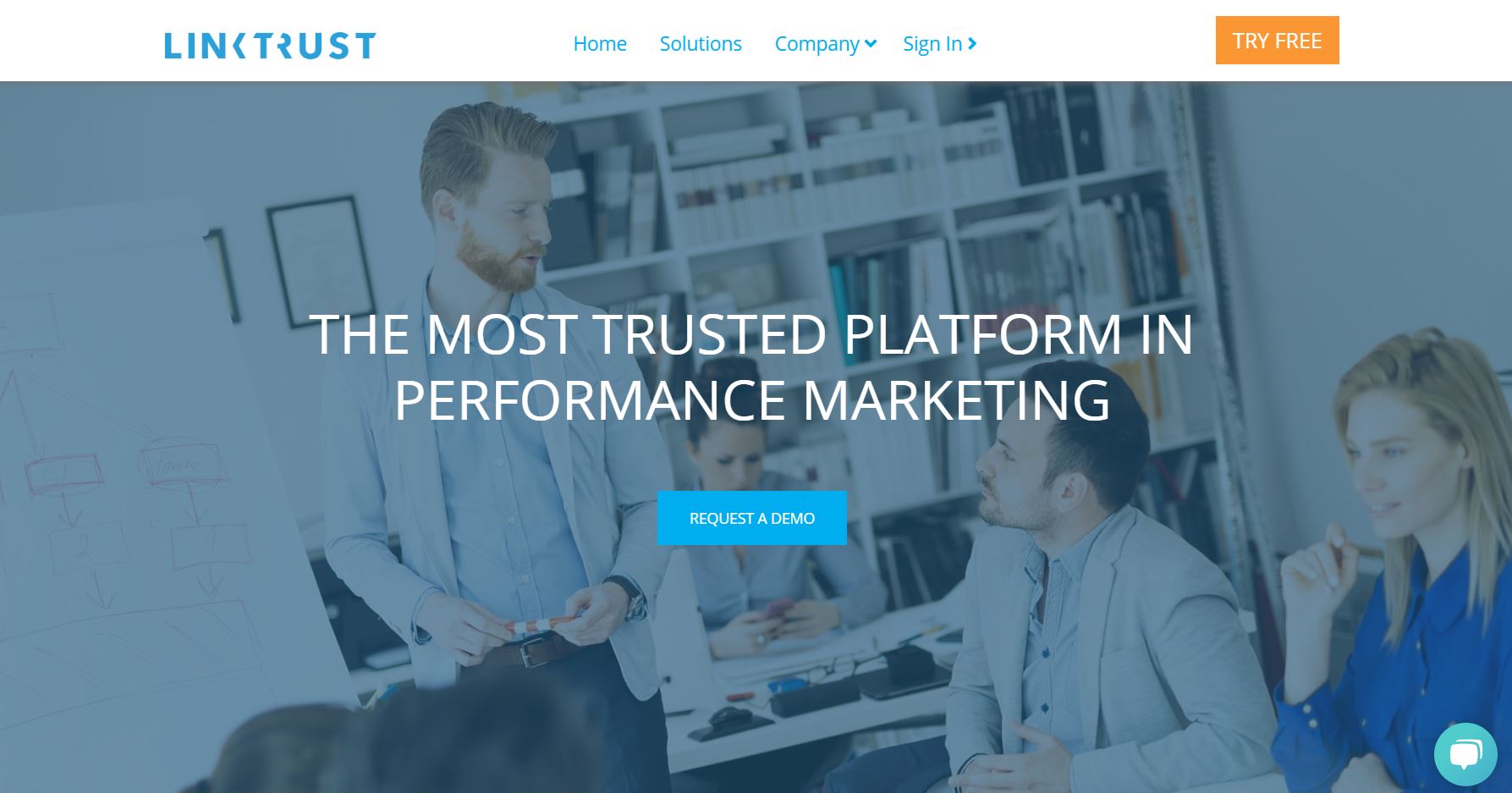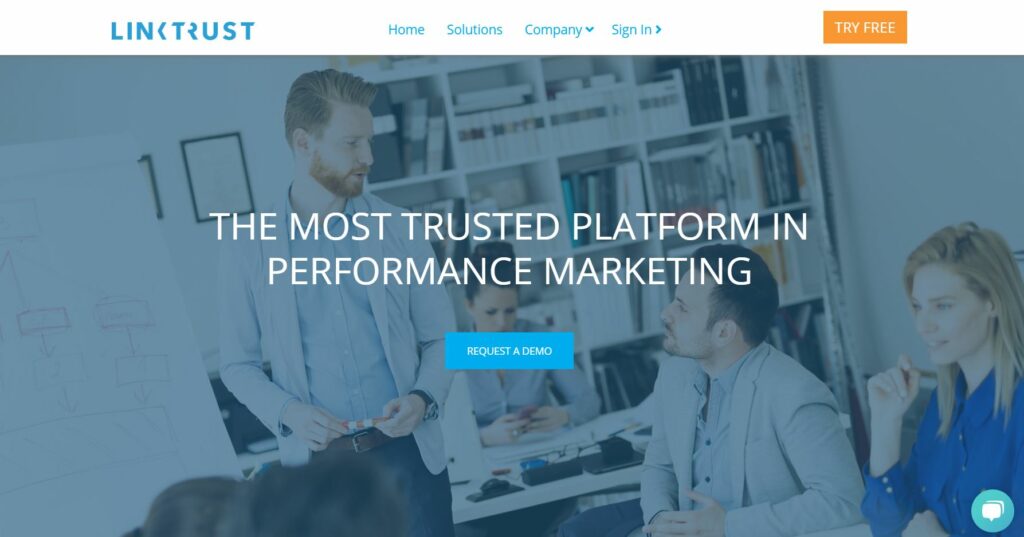 Other amazing features include:
LinkTrust RTA (Remote Traffic Agent)
Affiliate management
Lead distribution and management
Customisable lead validation
Campaign management
Lead management and fraud detection
Mobile tracking
Real-time reporting
Click Inc
Click Inc has an intuitive interface that's great for those who aren't well-versed in HTML. Its Trulink format is also an incredible tool for boosting SEO as it directly links to your sales page rather than using coded links.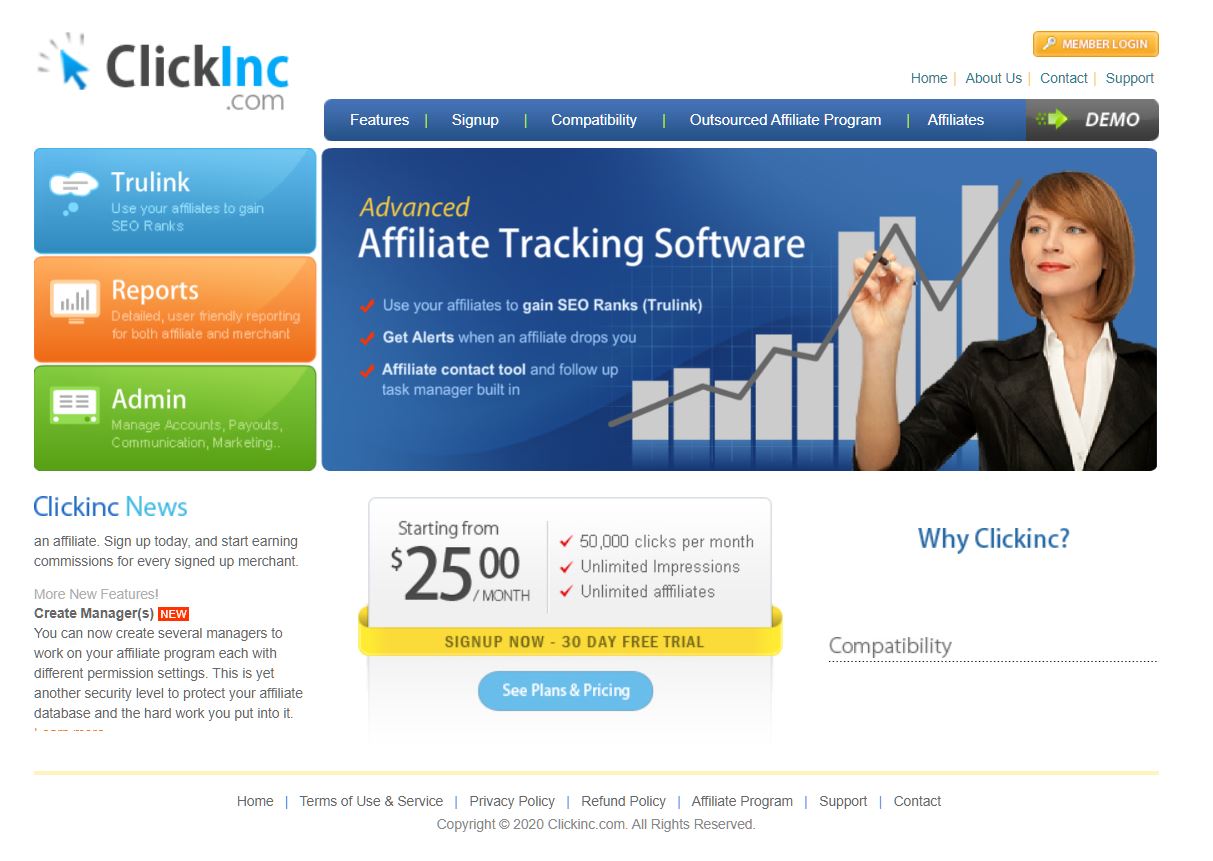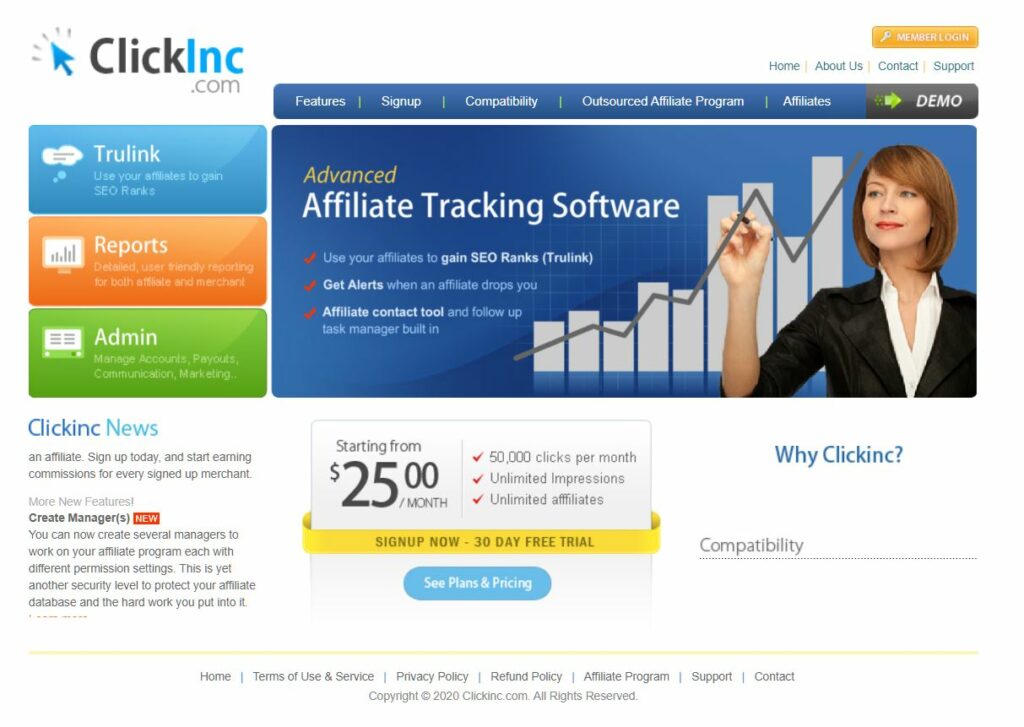 Other key features of this marketing software for affiliate networks include:
Insightful reports that provide traffic status commissions, sales, and graphs
Popular management tools that let you create coupons and follow up with merchants
Voluum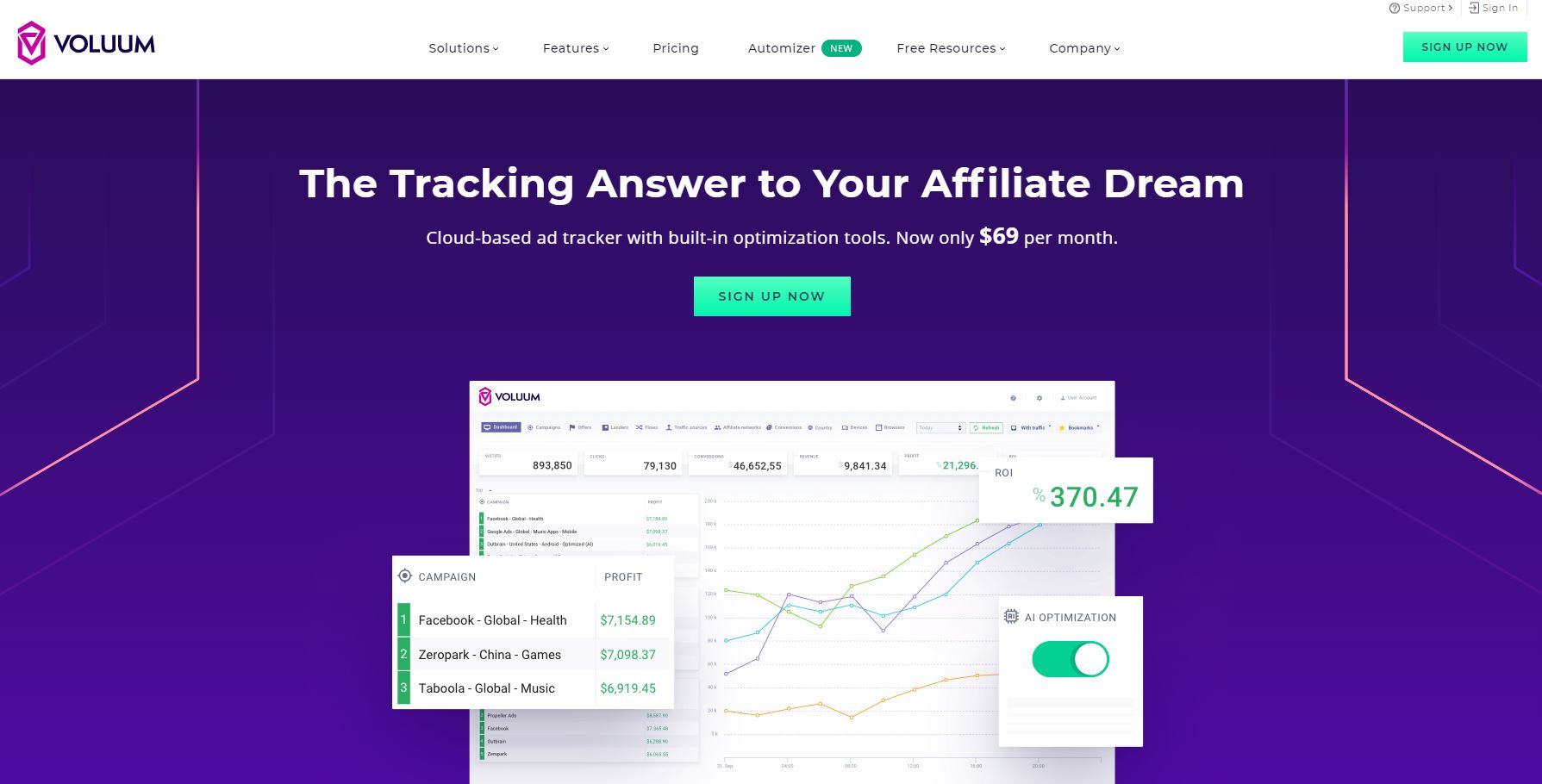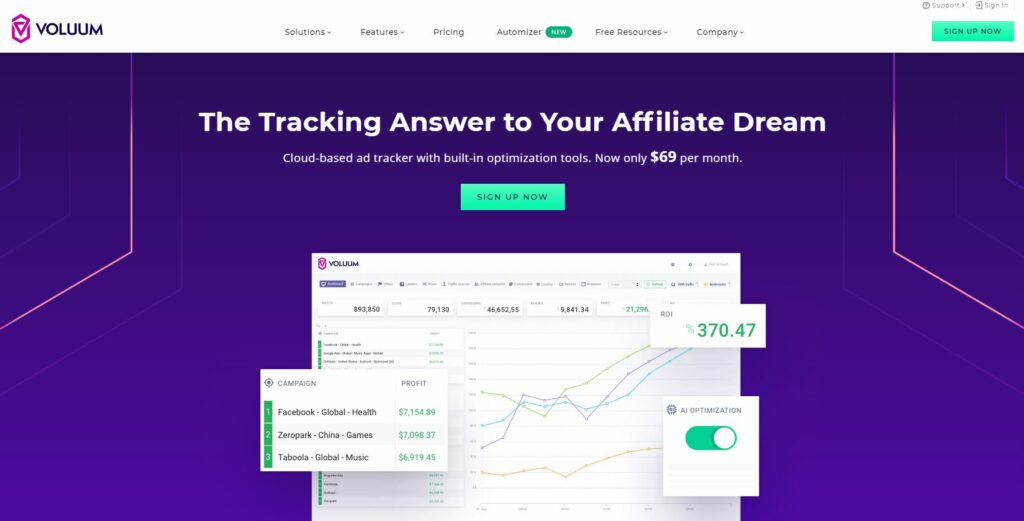 Voluum is one of the best marketing software for affiliates where you can control, assess, track and optimise your campaigns. With the platform, you can conduct many performance tracking activities such as:
Monetise your campaigns by purchasing the most optimal converting traffic
Create swift black and white lists within your CPA dashboard
Separate and control your traffic by OS types, devices and GEOs
Add tons of new campaigns
Make landing pages
Track every user who purchased your conversions
Monitor each factor that shapes your funnel
Post Affiliate Pro
Post Affiliate Pro is another useful affiliate marketing software that's a favorite among businesses online. It can link to over 170 CMS and the most popular payment getaways.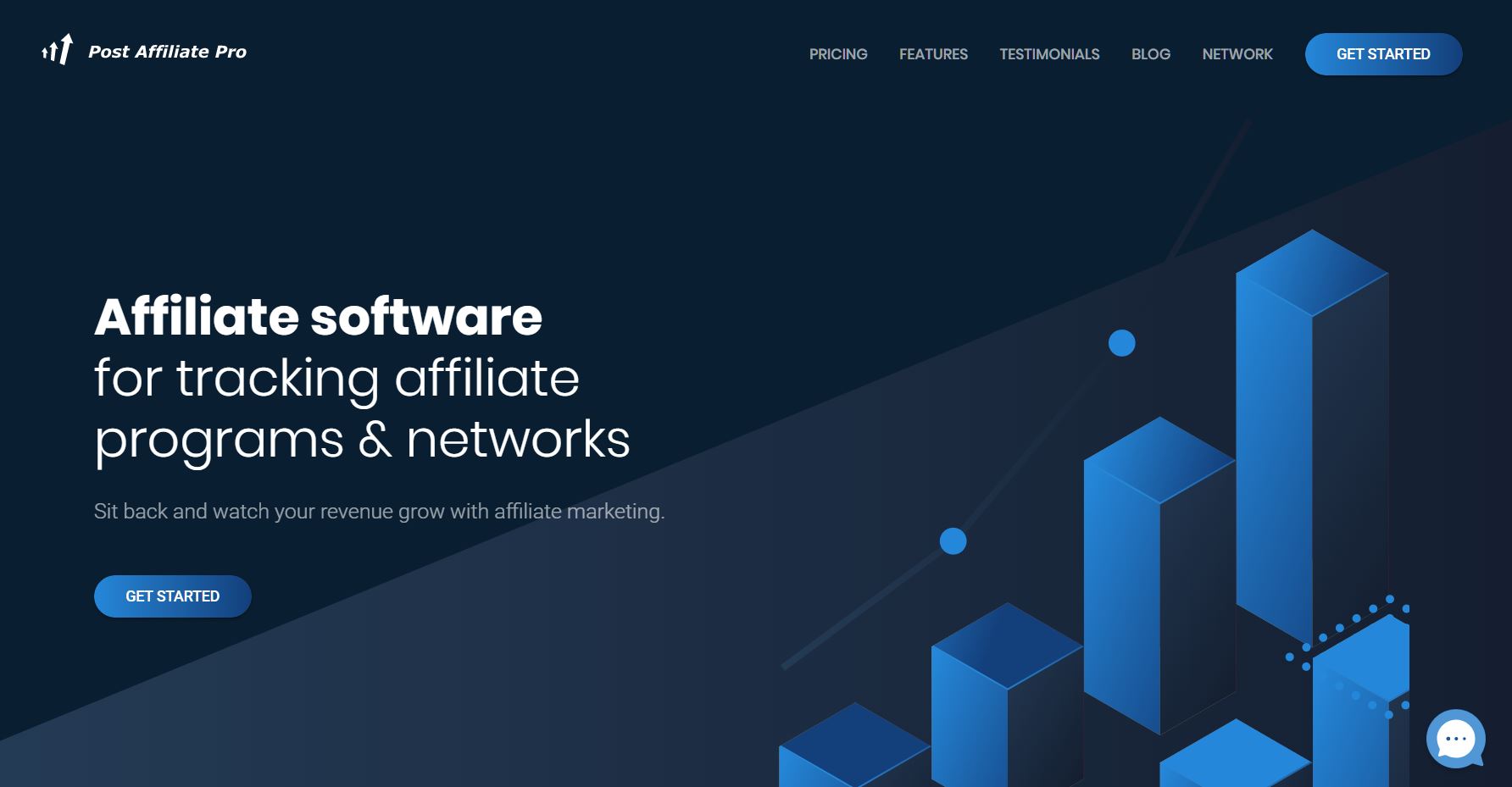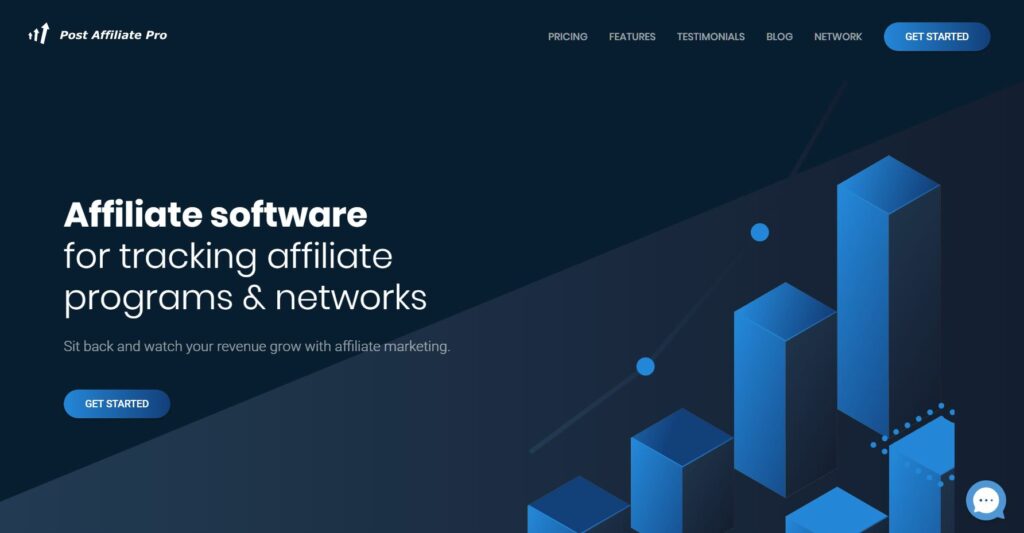 Its notable features include:
A variety of themes
Customisable interface
Forced matrix
Multilingual support
Affiliate link styles
Direct tracking of links
Image, flash, and text link banners
Fraud protection
Trends reports
Hitpath
Hitpath allows clients to efficient attribute the various factors of their digital marketing efforts. The platform is leveraged to evaluate smart and measurable customer engagements. It's also fast and productive, enabling real-time affiliate tracking.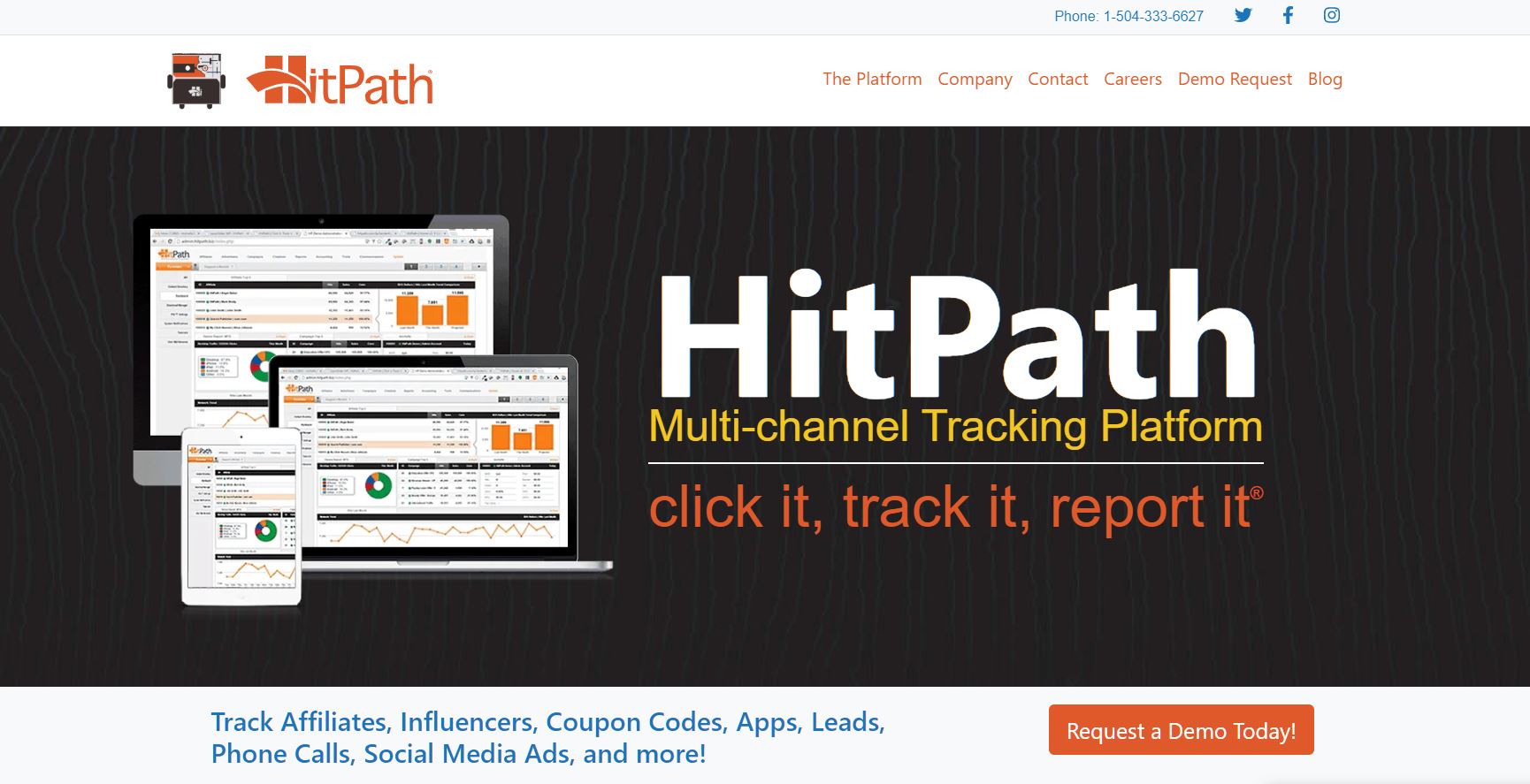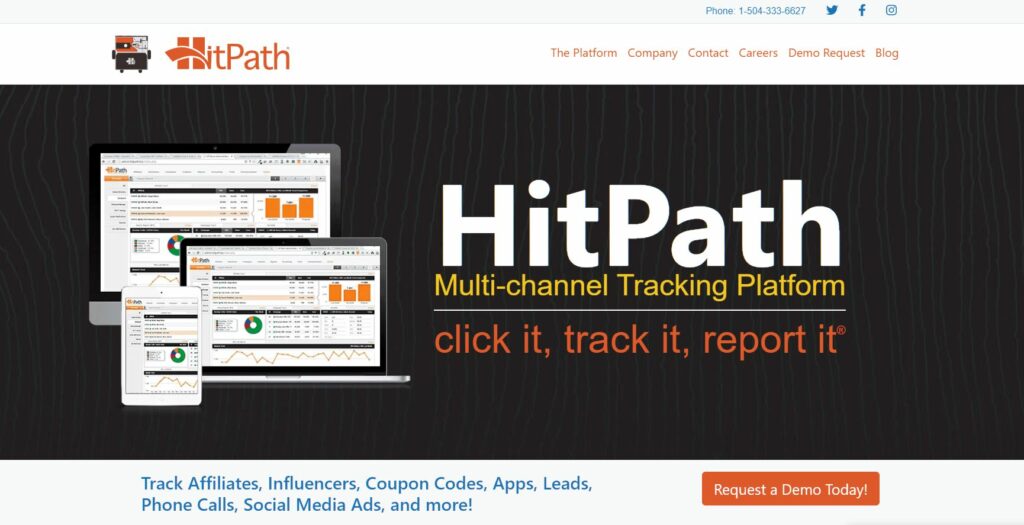 Other features include:
Easy to use interface
Affiliate management
Accounting module
Free training
24/7 support
Cross pub campaign accelerator
Real-time campaign tracking
Afftrack
Afftrack is more than just another affiliate marketing software system. It offers unlimited clicks and has extremely mobile friendly interface that makes it easy to track while you're on the move. Its prominent feature include: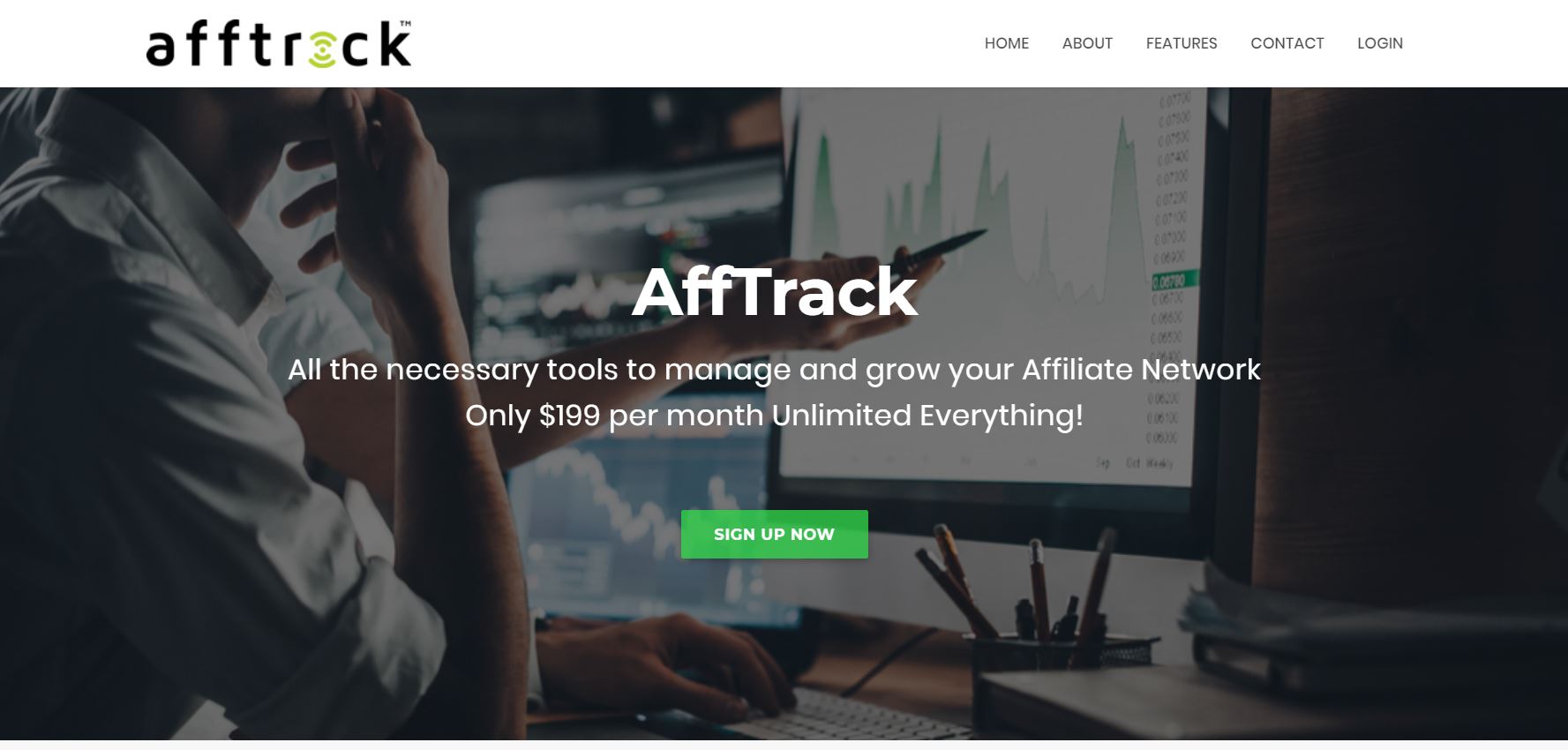 Brandable interfaces
Proxy detection service (free)
100% Real time analytics
Invoice and billing tools
Suppression file management
File manager
Access to granular level
Device targeting
Unlimited advertisers and affiliates
Client side tracking
Affiliate referral program
Geo-targeting
Affiliate marketing is a very effective way of promoting your products or increasing your income. With the right affiliate marketing software, you can manage, track and push your efforts accurately and boost profit.
The brands that see the best affiliate marketing results are the ones who understand the importance of leveraging the best affiliate marketing software to automate and scale. Once you establish genuine partnerships with members in your network and an affiliate marketing software that suits your business needs, it won't be long before you drive increased quantities of qualified leads, new customers and real revenue.