Table of Contents
In 2020, the sudden increase of people staying indoors has led to lifestyle changes where consumers have shifted to spending more time online. Brands that have traditionally been offline have invested in innovative digital ad formats to stay afloat and adapt to the new normal. In turn, advertising departments in Australia made moves from offline media to online — resulting in a surge in digital ad investment.
For instance, the digital advertising market in Australia reached $2.8 billion in the first quarter of 2021, a massive 25.8% increase since last year. The combination of marketers discovering the payoff of digital ad investment, the growth of e-Commerce, consumer media habits changing, and the continued digitisation of inventory — all of these factors are driving growth that experts say will continue through the rest of the year.
The year 2021 is passing in the blink of an eye, but we still can't wait to see what the rest of the year will bring to the digital world. New innovations will abound and, as digital marketing experts, we've rounded up creative and innovative digital ad formats set to dominate the industry in the next few months and years.

Innovative Digital Ad Formats
These days, people see ads everywhere in the online sphere that they develop immunity and banner blindness. To avoid this hurdle, digital marketers need to rethink the way they interact with their target audiences.
Innovative digital ads let you cut through all the noise and preserve the effectiveness of commercial messaging and digital advertising.
Facebook Playable Ads
With over 1.8 billion users on Facebook every month, innovative digital ads in this platform are crucial for digital marketers to reach their audiences, especially those who spend most of their time online.
The business platform on Facebook has expanded so much in the last few years that there's a wide variety of digital advertising options. One of the newest and shiniest additions are Facebook Playable Ads.
What are Facebook Playable Ads?
Facebook Playable Ads are innovative digital ad formats where users can have an interactive preview of an app or game before downloading. Users can have a free trial of the app or game right within their Facebook timeline, before clicking through to install. The innovative digital ads start with a lead-in video of the apps, and then offer playability or interactivity.

Leads Ads
Nowadays, people expect to do everything on their phones. But historically, it's been difficult for mobile users to let businesses know that they want to learn more about their products or services.
Introducing Lead Ads, which gives people a quick and secure way to sign up so they can receive information from their favorite businesses — information such as quotes, newsletters, discounts and special offers. These innovative digital ads are available to advertisers everywhere, with a suite of additional features that make it easy for people to sign up for business information.
When someone clicks on your Lead Ad, a form opens with the person's contact information instantly populated based on the personal details they share with Facebook (e.g. name, mobile number and email address). This makes filling in forms as fast as two taps: one click on the ad to open the form and another click to send in the auto filled form. Users can edit the contact details before submitting the form and of course, these innovative digital ads were built with security and privacy in mind.
This type of digital ad investment makes it easier for both users and advertisers. It's a win-win situation!
Live Streaming
Live streaming is emerging as one of the most innovative digital ad formats, set to be a new big bet for the advertising industry. While pre-made videos continue to be in the limelight, more and more influencers are using livestreams to advertise products and services.
Today, many advertisers livestream content in channels such as:
Video game streaming sites (Twitch, Dlive and Mixer)
Live video feeds on social media platforms (YouTube Live, Facebook Live, Instagram Live and Periscope)
This type of digital advertising helps you connect with your audience and immerse viewers in your brand's story. Try streaming videos in real-time with Facebook Live or Instagram Live and share unscripted responses to news, unboxings, events or to the products and services you offer.
How to Set Up a Live Streaming Event:
Schedule. Create in advance your broadcast URL — at least 48 hours before your live streaming event. Then, share the broadcast link on your social media platforms.
Organise. Set up your event features and metadata (title, description and tags) so your target audience can find your video. Add a custom thumbnail and make use of the richest keywords.
Promote. Update your profile, create an event trailer or post about it! Use featured content to promote your stream or have a pinned post that has all the details of your event.
Engage. Invite followers and viewers to participate in the live stream event. Include audience interactions and questions in your script.
360º Video Ads
360º videos leverage 360º VR technology. What this means is that viewers of the video can see or watch the content as if they were in the middle of a sphere — allowing viewers to look in any direction of the video and still see all of the content there. Just like any other 360º VR content, these types of innovative digital ad formats are incredibly immersive.
These innovative digital ads put viewers inside the world of your videos, allowing them to control the view from inside the frame. The ad then becomes an active and interactive experience for the viewers. For instance, a bike company can use 360º video ads so viewers can explore a tree-lined park or cruise along a boardwalk. Through 360º video ads, you get to completely immerse your viewers in your content and branding.

AI for Digital Marketers
Similar to other industries, artificial intelligence (AI) is changing digital advertising. Today, it's getting attention for targeting smart ads and utilising facial recognition to recommend products and services based on a consumer's preferences.
In fact, digital advertising teams at agencies were the first to adopt AI and machine learning and innovative digital ad formats. For instance, brands such as The North Face used AI to engage with consumers, learn more about them and make smart recommendations. They used AI to converse with customers so they could recommend a jacket or backpack based on where a traveler is going and when.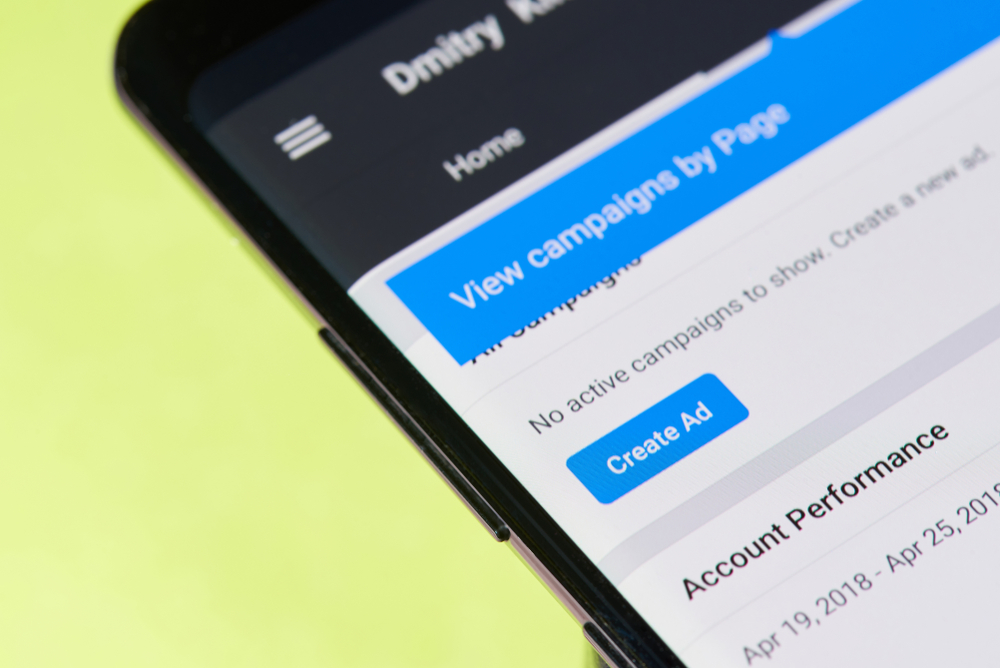 Benefits of Innovative Digital Ad Formats
Eye-catching and innovative digital ad formats are a must when you're trying to capture the attention of consumers in a fast-paced, Internet-driven world. Finding the right elements to make your products or services stand out in a sea of sell, sell, sell can be difficult, but not impossible.
Plus, all the effort and digital ad investment will be more than worth it due to these benefits:
Visually appealing. Innovative digital ads can be designed in the style of your brand or business, and they can be as creative as possible with vibrant colours, audio, video or other forms of rich media. With innovative digital ads, you can stand out using animation or attract attention with your catchy messaging and graphics.
Familiarise your target audience with your brand. Digital advertising helps create initial interest. For instance, a study found that companies who used digital display ads experienced an increase of 21% in brand awareness.
Ability to track and monitor ad engagement. Innovative digital ad formats offer detailed reports that include which ads have the most clicks or engagement, and what the value is for those metrics.
Less expensive ad options. Unlike traditional advertising channels such as TV and print ads which require large investments in production, digital advertising is relatively inexpensive to run. Some digital ads, especially display ads, only need an image and some text to help you drive traffic to your website. It also costs nothing to set up a live streaming event on your Facebook or Youtube page.
Reach people at the start of their buying journey. Today, people often turn to the Internet at the start of their buying journey. They research and look for products or services that fit their needs. With innovative digital ads, you can direct these users to your website and provide them with the solutions they need. In doing this, you build brand exposure and make an impact on them early in their buyer's journey. When they get closer to making a purchase, they will remember your company and choose your brand over the competition.
Invest in Innovative Digital Ads with SEO Services Australia
After discovering how beneficial innovative digital ads can be, it's clear that this marketing strategy is an excellent way to increase brand awareness, drive traffic back to your online channels, and ultimately, increase leads and conversions.
Expand your online presence with SEO Services Australia. Get in touch, and we will work to develop a cost-effective digital advertising strategy that generates optimal leads and conversions.