Table of Contents
Social media is one of the fastest growing trends in the history of the Internet. While it's been around since the dawn of the World Wide Web, its growth has outpaced that of the internet itself. In Australia alone, there are over 20.50 million social media users.
The sheer number of users is enough evidence that social media platforms hold immense power in building a connection with your audience and driving greater revenue for your business. And a well-oiled social media calendar schedule will help you accomplish your business goals with maximum impact.
As a trusted social media marketing agency in Australia, we teach you the ropes of creating a social media content calendar and planner so you can attract consistent attention, engagement and growth
What is a social media content calendar or planner?
A social media calendar is exactly what its name implies: a calendar that details the schedule of your social media publishing. Your social media content calendar will help you streamline the process of scheduling and posting content. This makes it easier to keep a regular publishing schedule.
Each entry in a social media calendar typically includes some combination of these elements:
The exact date and time your post is going to be published
The social network and account where you will publish your post
The post's copy, captions and other creative assets (photos or videos)
Tags and links that you will include in the post
Any additional relevant information (e.g. is this a Story or an Instagram feed post?)
Depending on the scope of your strategy, your social media calendar schedule can include more than just one social platform. For instance, you can post about the same topics/products/services on Instagram, Facebook and LinkedIn. Just make sure that your tone and messaging is appropriate for each platform.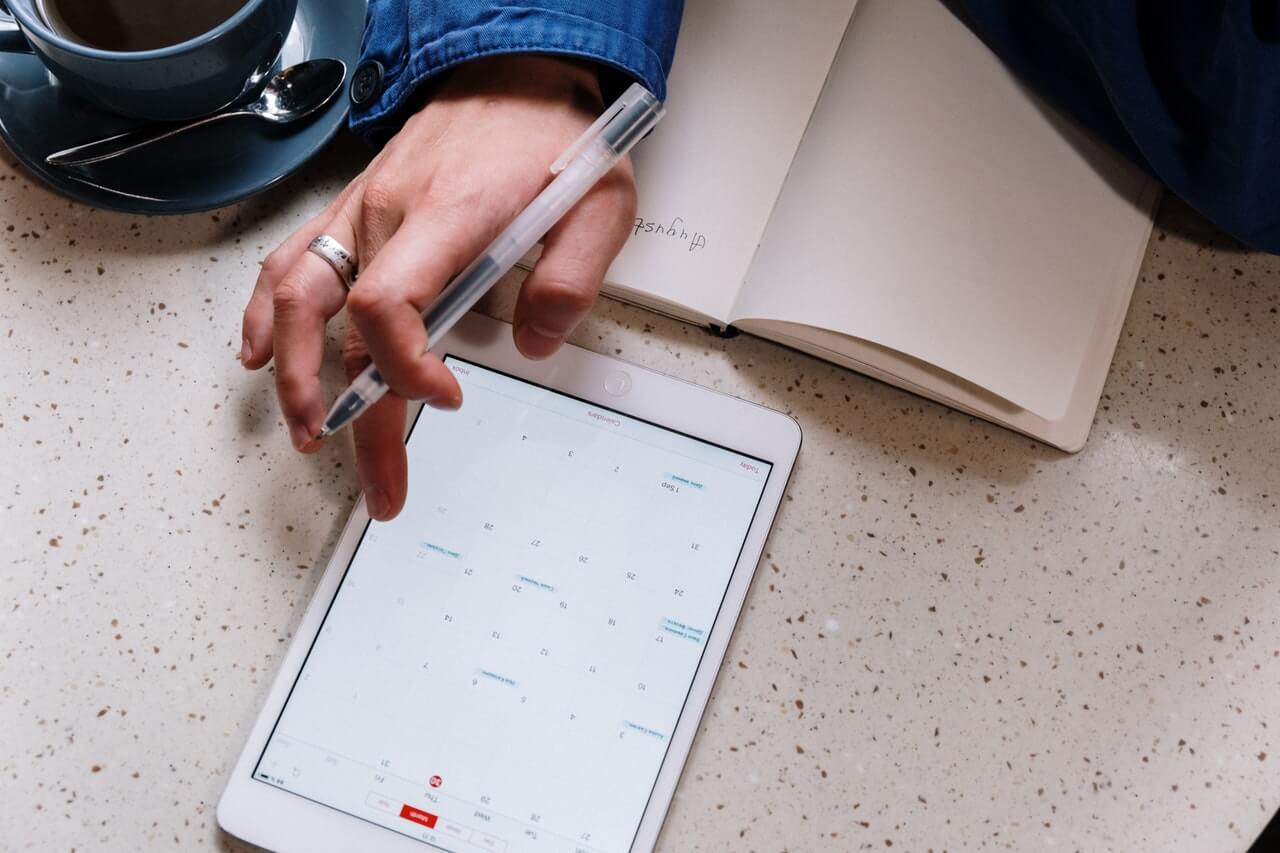 There are a few ways to create a social media content calendar or planner:
The good old traditional pen and paper route, like a printed calendar or a physical planner
Using Google Sheets or Excel spreadsheets
Using social media content calendar tools like Hootsuite, Trello or HubSpot
Some social media marketing managers create different calendars for each platform but if you're just starting out, it's easier to keep all your posting schedules in one document. We'll discuss the most popular social media content calendar tools later in this article.
How to Create a Social Media Calendar Schedule
Every business implements their social media content calendar in different ways. It's important you set your calendar in a way that works with your strategy. This will standardize your workflow of creating, curating and scheduling your content.
Here are the three major steps in creating a social media calendar/schedule and effectively using it in your social strategy.
Choose Your Platforms
 Before making a social media content calendar or planner, you should first decide on the platforms you want to invest time and effort on. The best social media networks for your business will have two major features:
A focus on the type of content suited to your products and services/the type of content you enjoy creating for your business
An abundance of users in the demographic you want to reach
A social media platform with both these traits will let you authentically connect with your target audience
Decide on the Best Type of Content for Each Audience
Social media is a unique channel that needs sufficient research before you blast out content. A great place to start is to review your past social posts and determine the ones that resonate best with your audience. For instance, are videos performing well on Facebook? Does your audience on LinkedIn interact with posts that show industry trends? Are your Instagram followers engaging with your giveaways? Dive deep into the format of your content and the topics that your followers respond to for each platform.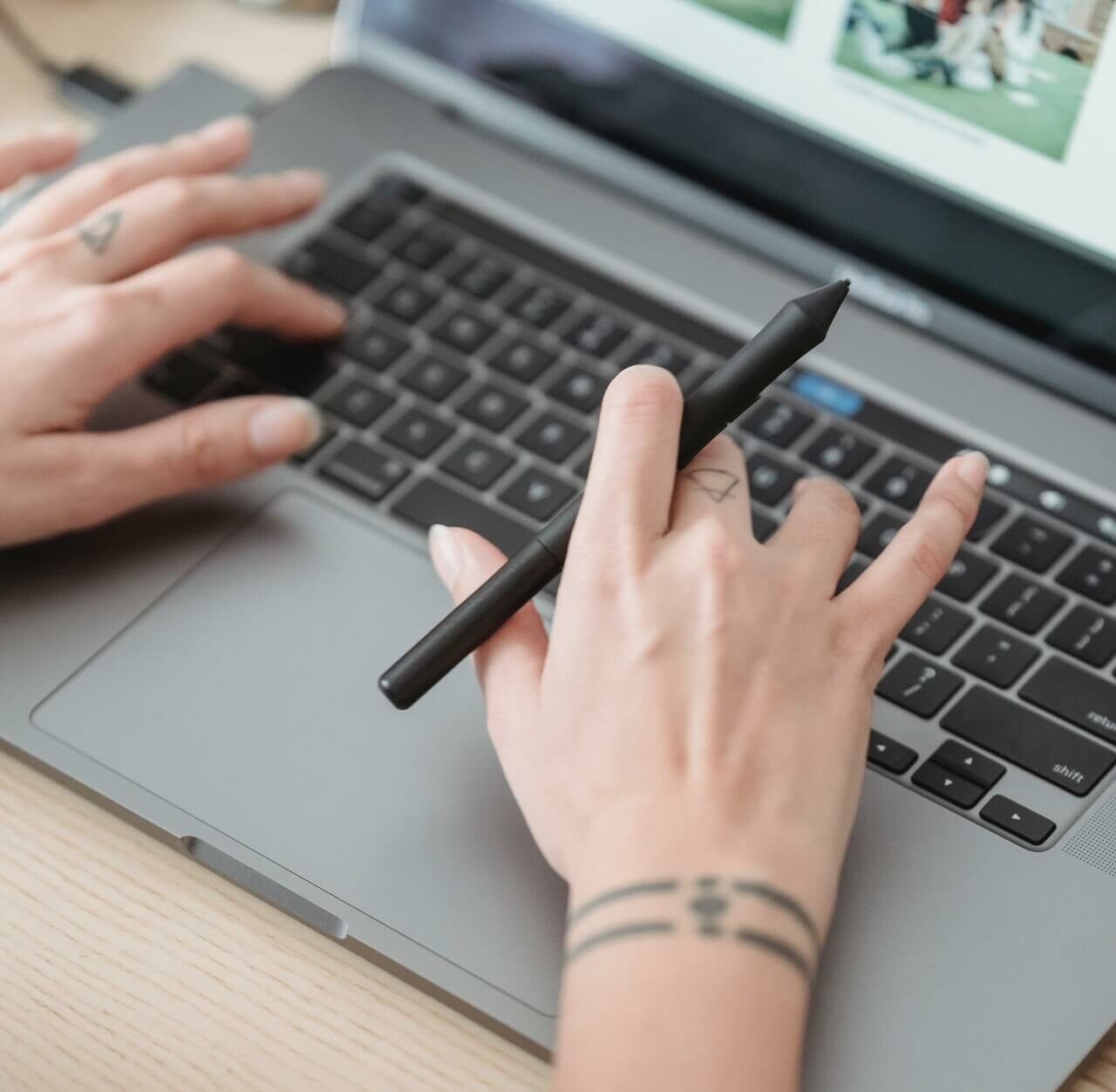 It's also valuable to determine how you define the success of your content. Decide whether impressions and clicks or reach and conversions are more important to your strategy. After you've decided, you can then determine the types of content that will help you achieve those goals. For instance, how-to posts are great for impressions and clicks while product guides and reviews are better for engagements and conversions. Seeing which types of content resonate with your audience will help guide future content creation.
Determine the Frequency of Posting Content
Not posting enough can lead to low brand recognition and disengagement from your followers. The frequency at which you post on your social media accounts is a vital factor in your social strategy. You also need to make sure it matches your audience's preferences and social network.
According to Buffer, here are the best posting frequencies that you can apply to your social media content calendar and planner:
Facebook – 2x per day at most; this is the level before likes and comments begin to dramatically drop off
Instagram – 2x per day; while there's no drop-off in engagement for posting more, major brands post an average of 1 to 2x per day.
Twitter – 3x per day or more; engagement slightly decreases after the third tweet.
LinkedIn – 1 time per day; 1 post per weekday (or a total of 20 posts per month) allow you to reach at least 60% of your audience
Decide on the Best Times to Post
According to Hootsuite, the best time to post on social media is 10:00AM on Thursdays, Wednesdays and Thursdays. If you don't have audience insights or past posting data to work with, these are great posting times to start with. However, these are general.
Many people only spend a few minutes at a time on social media, so you want to be sure your posts go up when your audience is actually online. As your accounts grow, you can tweak your social media calendar and schedule to better fit the specific behaviours of your audience. For instance, if you're targeting teenagers, you may find that they engage more with your accounts around 4:00PM, when they're on their way home from school and checking their phones. If you're targeting office workers, the best time to post is at 9:00AM during the start of the workday.
Your data is your best reference. Assess it thoroughly and let it inform your decisions when it comes to creating your social media content calendar. You'll be surprised how much it differs from the general population.
Choose Your Social Media Content Calendar Tools
Now that you have frequency and content down, it's time to actually put together your social media calendar or schedule. When it comes to the content calendar tool you use, you can choose from these popular ones: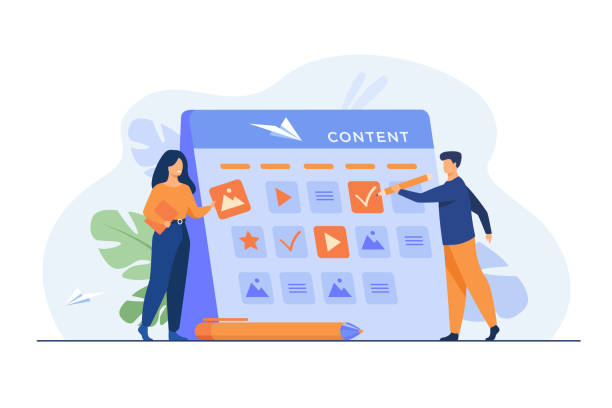 HubSpot's Template for Excel
Many marketers already use Excel for various types of data analysis and results. But did you know it's also one of the best social media editorial or calendar examples? You can customise Excel to whatever metrics or priorities your team is focused on, making it a great tool for planning your social media calendar and planner.
The good news? HubSpot has done the heavy lifting for you with their social media content calendar template — completely free and downloadable! You can use it to plan out individual social media calendars, weekly or monthly, while keeping an eye on holidays, partnerships, publications and bigger picture e events.
Trello
Trello is another one of the social media editorial calendar examples that's highly effective for team collaboration. The task management and content calendar tool makes it easy to visualise what content is going out and when. You can also use Trello's customisable boards, flexible assignment cards and lists to map out checklists, plan a campaign, manage a social media content calendar and keep ideas from a brainstorming session.
Trello also allows for plenty of customisation. You can track progress towards completing a checklist, which is useful for social media marketers who want full visibility on the campaign's progress.
Hootsuite
Hootsuite helps you create campaigns, collaborate with your entire team and identify publishing gaps with its built-in Planner tool. While its primary features focus on social publishing, it also has rich features for post approvals and easy collaborations. After you've created your content, you can preview it using the Composer tool, which displays according to the unique formats of each social media platform.
Get Started on Your Social Media Content Calendar/Planner
Developing an effective strategy for social media is no easy feat, moreso creating a success-driven social media calendar or schedule. After all, you're not just posting for the sake of posting content. Each post you publish should bring you one step closer to achieving your business goals.
Now that we've provided you with tips and helpful tools to kick your social media content calendar into high gear, it's time to experiment with them. Remember, every social media team is different. To help you execute your strategy and efficiently drive ROI, try a combination of the tricks and tools we listed above to see which one works for you.
For more information and enquiries, don't hesitate to contact SEO Services Australia today.