During the height of the COVID-19 pandemic in 2020, many people were spraying down their bills and coins with alcohol, and then sanitizing their hands with antibacterial gel. But with the early emphasis on safe and contactless transactions with mobile wallets, it has made transactions easier for many Australians.
Based on a survey from marketplace vendor Capterra, 58% of Australians already have a mobile wallet installed on their phones. Moreover, 97% of the respondents plan to use mobile wallets even after the pandemic. If predictions from the experts ring true, the days of paying with bills and coins could soon be a thing of the past. In fact, according to a Commbank report, it could be as soon as 2022.
Using mobile wallets is rising as the preferred way to complete transactions, both offline and online. Don't have one on your phone yet? In this article, we discuss the most popular mobile wallet apps and the future of this payment method.
But first…what is a mobile wallet?
Its basic definition is that it allows you to make cashless payments with your phone or complete transactions at point of sale terminals. Payments are contactless as mobile wallets communicate with POS terminals via 'near field communication' (NFC) technology.
Mobile wallets aren't only a convenient and contactless method of paying with a device. It could also take the functions of an actual wallet, with apps and built-in functionalities to help you with your daily transactions. For instance, it helps you make electronic payments with digital cash or with your credit card. Of course, it hides your credit card information when you use it to make payments.
Most popular mobile wallet apps
With this new and exciting technology making waves across the globe, more and more companies are developing mobile wallets. Here are the mobile wallet apps dominating the Australian market today.
Apple Pay
Usage of Apple Pay is booming in Australia, rising as one of favourite ways to pay. Banks such as AMEX, ANZ, NAB, and Westpac offer Apple Pay to its customers. Even Woolsworth adopted the mobile wallet back in June 2019.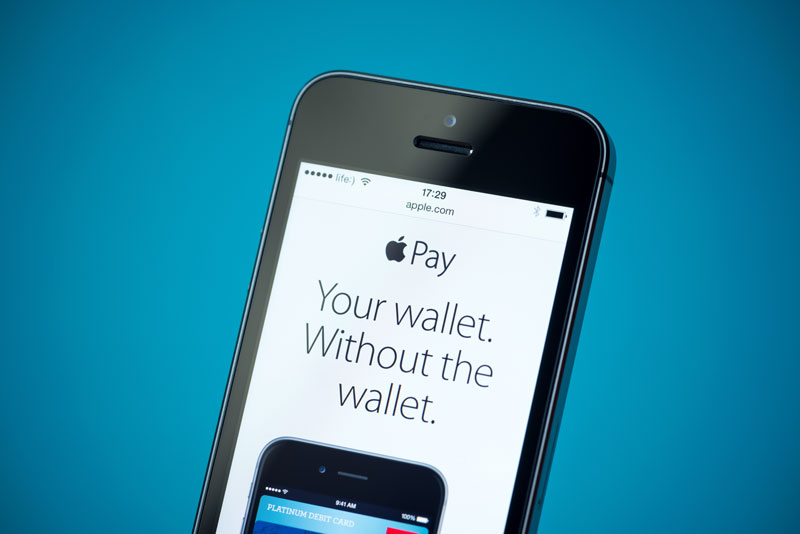 The app is compatible with iPhones and you can use it to make in-app purchases on most Apple devices such as your iPad or Apple Watch.
Samsung Pay
Apple's direct competitor launched its own mobile wallet app in 2016.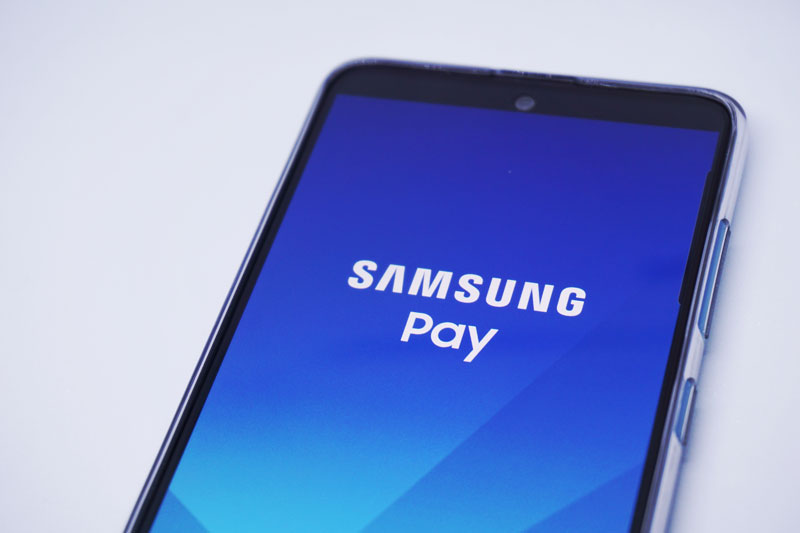 It has some pretty handy features. For instance, it can be used at older merchant terminals that can read magnetic stripes too, thanks to 'magnetic secure transmission' (MST) technology. It has both NFC and MST capabilities! Very impressive.
Google Pay
Like Apple Pay and Samsung Pay, this is Google's mobile wallet app.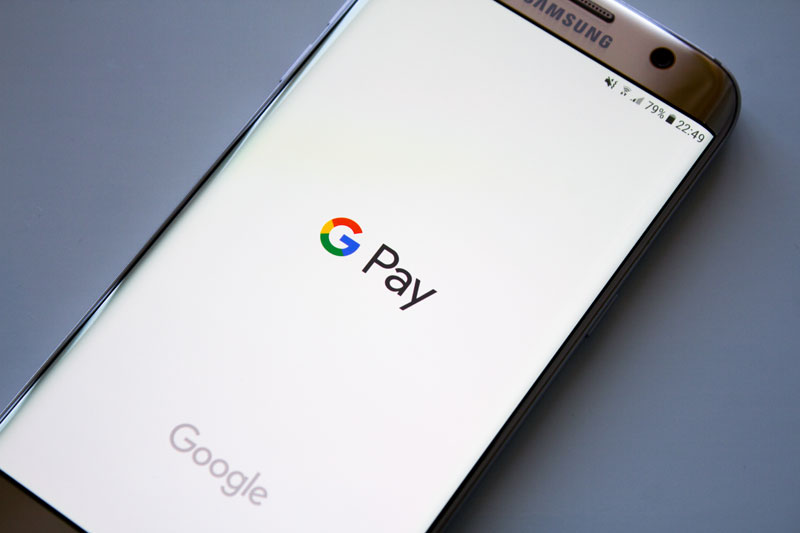 It works on all Android devices and uses NFC technology to communicate with payment terminals. It's suitable for all smartphone users who aren't Apple or Samsung enthusiasts.
PayPal
For years, PayPal has been the middleman for online payments for eCommerce sites and online retailers. It's probably not an exaggeration to say that PayPal introduced digital payments to the world.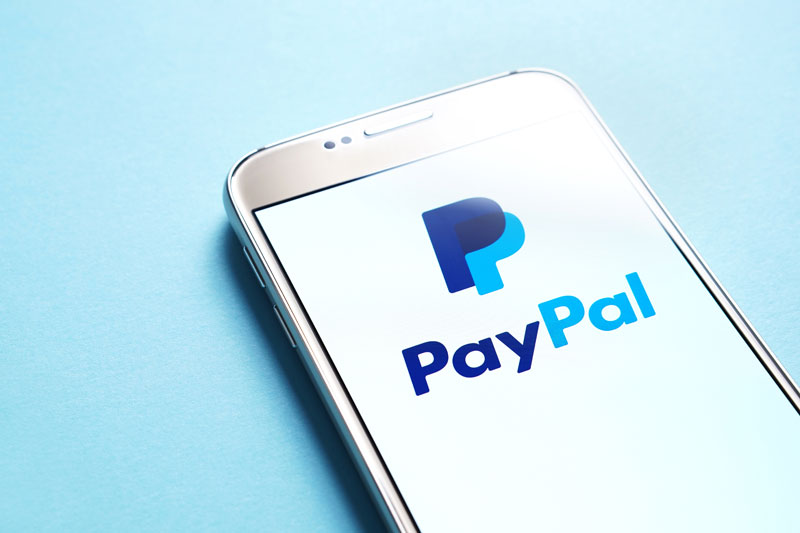 PayPal gives you the ability to make quick, secure, and simple purchases with your PayPal account which you can link to your credit card. Through their partnership with Bling Nation, Paypal now uses NFC technology to allow contactless payments.
Fitbit Pay
If paying with your smartphone isn't enough, you can do it with your watch too!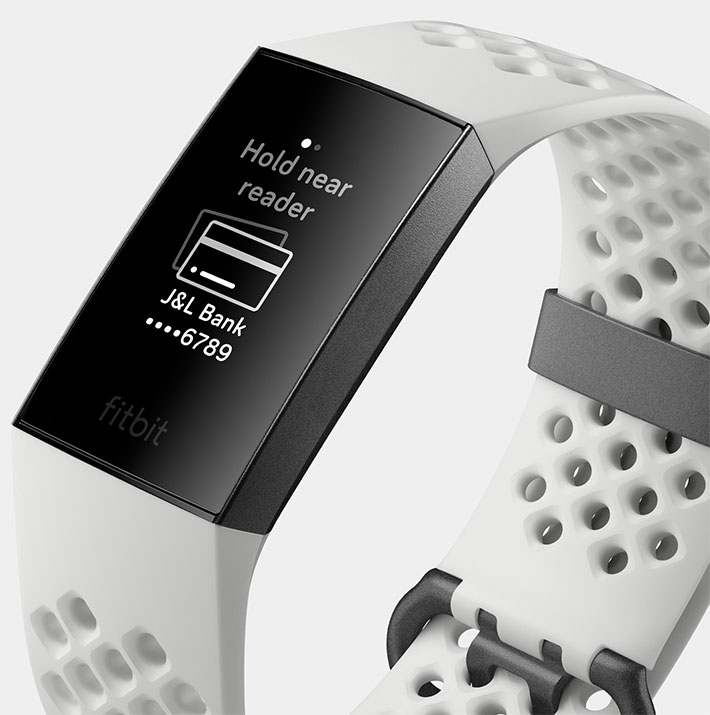 Like other mobile wallet apps, Fitbit Pay allows you to make contactless payments at POS terminals, this time with the added convenience of completing a purchase with the Fitbit watch on your wrist.
What is the future of mobile wallets?
Currently, many different types of mobile wallet apps are available that you can access and easily use. More and more Australians also prefer mobile wallets as they can be used to transfer money in all sorts of transactions. It's only inevitable that mobile wallets will have an impressive and bright future.
Their main selling point is that they're easy to use, even if you're not tech-savvy. You can forgo providing your card details each time you make  a purchase and simply send the funds using your mobile wallet instead.
Additionally, these mobile wallets keep your money safe just like a bank account. All the information you provide is stored in a central, encrypted position. The card is also never stored. It is assigned a secure virtual number to keep track of your account in case your phone gets stolen or lost.
Added security features
For consumers concerned about privacy, they should be aware of the personal details that is being shared by the mobile wallet to the merchant, especially if it's being shared unknowingly or without consent. For instance, you may think you're only sending payment but the mobile wallet could also be sending your name, phone number, address, email, etc. Read the terms and conditions thoroughly before signing up on mobile wallet apps.
With so many mobile wallets to choose from, it pays to be smart. Understand how the company encrypts your data and their business model. Of course, security doesn't fall on the consumers too. In the future, mobile wallets should offer enhanced privacy and security as they conduct transactions with merchants without the need to disclose card information and other personal details.
Within ten years, the objects used to make physical payments such as metal coins, paper cash, and plastic cards may be obsolete. This isn't just a concept or idea from science fiction books. In countries in Asia such as Japan, South Korea, and Singapore, most commerce is transacted using mobile wallets. It won't be long before the rest of the world will catch up.
Trends that will shape the future of mobile wallets
As Australia slowly but surely becomes a cashless society, it pays to predict the future of mobile wallets. Keeping up with the trends will push the industry to the right trajectory.
Here are five trends that are shaping the future of mobile wallet apps.
Rise of social commerce
Today, many tech-savvy business owners are looking into social commerce. In a nutshell, social commerce is the process of selling products directly on social media platforms. The entire shopping experience, from product discovery and canvassing prices to the checkout process, takes place on the social media platform.
Today, apps where social commerce is thriving include Facebook and Instagram. With social commerce, you may see a well-priced kitchen tool as you scroll through your Facebook timeline. You click 'Buy' or 'Shop Now.' You complete the purchase right in the app and once you're done, you can continue enjoying your usual Facebook experience.
Business owners would do well to include mobile wallets in their modes of payment. This makes it easier for customers, which can boost their sales, product reach, and growth.
AI to be more prevalent in payments
Artificial intelligence allows businesses to process large quantities of data of customers to accurately identify spending patterns. As a result, businesses use AI to plan targeted promotional campaigns to improve their interaction with customers.
Additionally, AI can be used to combat fraud and theft by enhancing mobile wallets. It will significantly improve mobile-based transactions and while it needs more breakthroughs to fulfill its potential, the technology is steadily gaining ground.
Biometric payments
Biometric methods of authorising transactions such as eye scan, facial recognition, and fingerprint recognition are viewed to be more secure than traditional passwords, signatures and security questions. In addition to enhanced security, consumers also prefer biometric authentication in  mobile wallets to eliminate the need of remembering passwords or inputting their card details.
As a result, more and more businesses are introducing biometrics to provide a faster, easier, and much safer method to complete cashless transactions. In the future, biometrics will be more reliable in mobile wallet apps and consumers will continue to adopt it for its added security.
Smart speaker payments
In recent years, smart speakers or home assistants have exploded in popularity. Driven by tech heavyweights such as Apple, Amazon and Google, they allow users to give voice commands and receive voice responses in return.
Consumers can use smart speakers to send money and make direct payments. Payments can then be executed automatically without ever having to tap buttons on your smartphone.
Proliferation of neobanks
Neobanks are digital banks where customers can perform a wide range of banking activities using their smartphones and personal computers. They differ from traditional banks as they offer banking products and services solely through their app or website. They don't have a network of physical branches.
Many countries, including Australia, already have the necessary regulations to govern neobanks. This highly encourages the usage of mobile wallets in the country and beyond in the near future.
Mobile Wallets: The Future of Payments
Today, you can choose from a wide range of mobile wallets available digitally. All reliable mobile wallets safeguard personal data and encrypt banking information at all costs. You can also get in touch with the mobile wallet issuer to better understand the terms and conditions of its use.
Hopefully, this article was helpful in explaining how mobile wallet apps work and how they can be useful in the future. The future of payment technology will be dominated by mobile wallets. You can already see the trends starting and while there is still further development to be done, the trajectory is clear. Mobile wallets represent the future of payment.