The internet has become the ultimate go-to when a customer is looking for a great restaurant, a trustworthy dental practice or even travel arrangements in Australia. Business owners should use visibility in ranking in the top positions of search results as an opportunity to get more customers. What does it take to go from being a beginner to a top ranker?
You need the help of a reliable, experienced SEO provider. You need a provider who can address your business needs and deliver results.
Here are some things to look for in an SEO company in Australia:
Open Lines of Communication
SEO services are being offered all over the world, and if you're planning to outsource the task, you may be looking at companies who are not in the same timezone. Before agreeing to any deal, determine whether the communication between you and your SEO partner will not be hindered by geographical distance or differences in timezones. Find a company that has a working schedule that matches your local time, and would go out of their way to respond to your queries in a timely manner.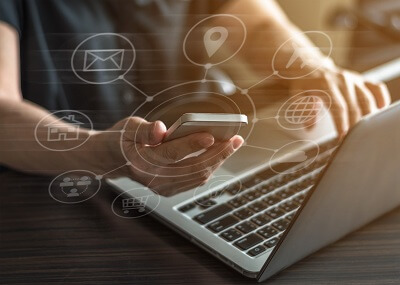 Consider the mode of communication. Would you be content with email correspondences, or do you need them to visit your office to discuss the marketing strategy they are implementing? Your choice should depend on how easy it is for you to communicate with them, and how comfortable you are with the way they communicate back.
Transparency
During your initial search for an SEO company, you've probably heard a handful of them mentioning the use of "proprietary" processes to get you to the number one position on Google search results. This should be a red flag.
Although companies use different techniques to get results, you need to be wary of those using black-hat methods which will be harmful to your business in the long run. What you want is a partner who can discuss their process and the reason for its success.
Also another red flag: a company promising to rank your site in a short time. You are building the trust and credibility of your company, and any shortcut may be undermining that.
Competitive Services
SEO in itself is a competitive field. You would want to get the most of the SEO package your agency will set you up with. Many SEO companies provide a variety of packages, ranging from the most basic to the most comprehensive.
When assessing agencies you have to pay attention to the inclusions in their SEO package. One provider may offer you a plan that costs less than what others are offering, but what are you really getting?
Tick some of these items off your list:
Social Media Marketing – Who will be handling your social media accounts? Will you have a dedicated project manager posting on social media properties on your behalf? How much control do you have over the content that is being posted?
Content Creation – Content marketing is an important part of SEO. Will your SEO partner provide the content for on-page and off-page link building? How much content can you expect from each package, and how can you ensure the quality of content?
Paid search – It can be hard for a small business to get to top positions without the help of paid search, but it's not enough to just pay for several ads and expect them to generate results. Your SEO company should know which keywords to bid for.
Video Creation – Variety in your content strategy will earn you points from your customers. Will your SEO company handle the video creation and upload it on your channel or website? Who will create the script for these videos? You will need to discuss with them the kind of information you want to highlight for each video.
Reporting and Metric Monitoring
The most important aspect of working with an SEO provider is seeing the results of your campaigns. A good SEO company should provide you with a regular report of how your SEO campaign is doing in terms of hitting goals, particularly the keywords that work for you. They should also monitor the metrics that could alert you to potential problems or may even make you decide to re-strategise.
Some of the metrics measured are:
Keyword rankings
Bounce rate
Click-through rate
New visitors vs returning visitors
Referral traffic
Search traffic
It's not enough to do a Google search of the best SEO companies in Australia. The best way to look for them is through recommendations from people you trust, and through stacking them up against their competitors. Start with three candidates, at least, and ask them questions about their methodology. How they respond to your questions — and how quickly they do — should give you a good measure of how reliable they are.