Table of Contents
If your business isn't on the web, then it practically doesn't exist. That's just the truth nowadays. A strong online presence is necessary for people to learn about your brand. Back in the old days, entrepreneurs spent a lot of money hiring people to make even the most minor changes to their website. That isn't the case anymore. The arrival of WordPress web development has changed the way webmasters accomplish things.
WordPress, if you're unfamiliar with it, used to be popular as a blogging tool preferred by several private users. Today, it's better known as a Content Management System or CMS. It has grown significantly since its final version was released to the public in 2003 (yep, it's older than Facebook and Twitter!).  What used to be a simple and humble platform is now one of the most powerful tools when it comes to website building potential.
If you're a business owner, you've probably come across several online articles on why you should look into WordPress web services for starting your own website. There's actually a good explanation for that. WordPress currently powers around 39.5% of all websites online, and it dominates 64.4% of overall CMS market shares on the Internet. There are many other reasons why WordPress is best for developing websites. But in this article, we'll focus more on why WordPress is the best option for your business.

What Makes WordPress Web Development the Best for You?
WordPress Web Services Are Free
Entrepreneurs who are worried about upfront costs will be glad to know that using WordPress is free. It's free to download and free to use. It's also an open-source software, so you pretty much have all the freedom to install it on any website. Of course, if you want more premium add-ons like plugins, widgets, or themes, you will have to shell out a few extra dollars. But the free version is more than enough to make a fully functional and aesthetically pleasing website.
What this means for you as a business owner is high-quality web development in WordPress minus the hefty price tag. Some entrepreneurs hire webmasters to manage and enhance the interface, usability, and loading speed of a page and then take it from there. Of course, having a dedicated developer and designer is still the best option. But it's good to know that should you need to hold off on your website's expenses for whatever reason, you can still keep it running on your own.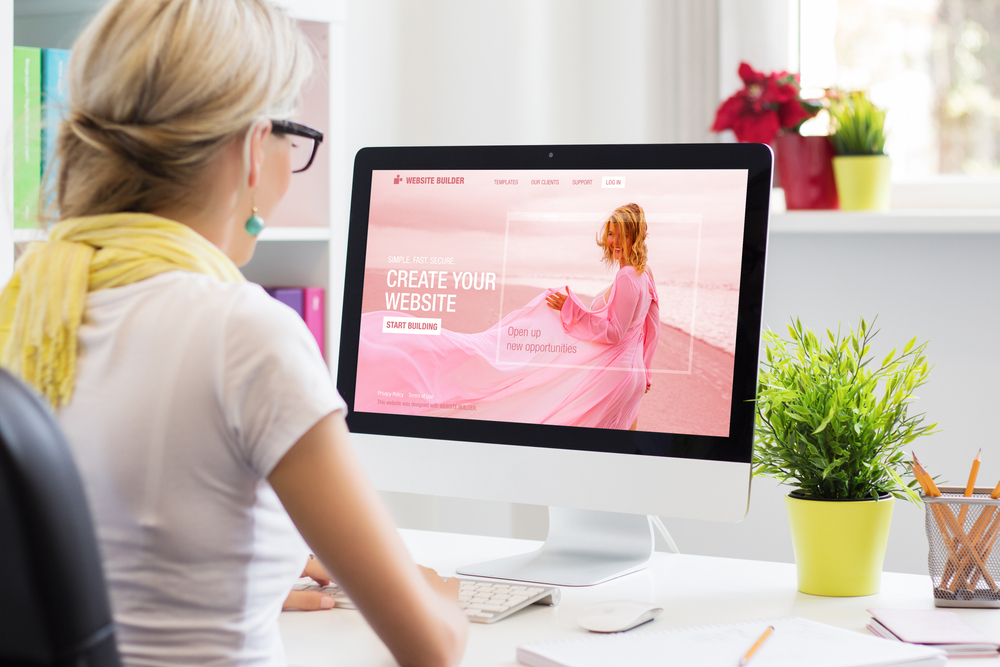 Simple Website Setup
When someone with no experience creating a website hears about servers or hosting jargon, they can get intimidated easily. This is because some functions would require some hardcore technical skills. But this isn't true with WordPress. In fact, you can build a site using WordPress with only a few clicks of a button.
Some hosting plans like Cloudways and Bluehost will allow you to choose WordPress web services when setting up your first account, and they can also install it for you. Companies like Flywheel or WP engine specialise in WordPress so much that by the time you finish signing up for a plan, you already have WordPress installed, configured, and maybe even optimised if you so prefer. These companies make the entire process easy for you so you can focus on managing your business while they take care of the more technical things. You can look around if you want to see how easy it is to navigate the dashboard and how the setup isn't overwhelming even for first-time users.

Open-Source Platform
When a platform is open source, it means that the original source code may be downloaded, redistributed, and modified by anyone. This allows users to extend and reuse the codes in WordPress codex in a way that's advantageous to your website. For example, you can modify existing theme templates and make them work to match your branding better. Business owners are advised to hire WordPress developers to get the best results, but you should have no problems managing the site on your own.
As much as open source is a great thing, plenty of people stay away from it because they believe that open source and security don't go together. And while some users have reported incidents, the truth is, these could've been prevented from the webmaster's end. A good example is this data from Sucuri's 2017 Hacked Website Report. It shows that 39.3% of websites were out-of-date by the time the hacking incident transpired.
WordPress web development should be easy to secure because there are loads of free and premium security add-ons that can be used when creating the website. If a website owner refuses to utilise these functionalities, we can't really blame the platform. Your website is your home, and your security plugins are your locks. You can't prevent a burglary if you don't close the door.
User-Friendly
Starting a business is tiring as it is. Having to manage a website on top of all those responsibilities can be too much for anyone. It's good that WordPress web services are created for ease of use both by technical and non-technical people. This is probably one of the reasons why there is a high demand for it internationally. It's not only user-friendly, but it's also pretty fun to use and can truly unleash your creative side.

Supportive Online Community
WordPress web development, being a powerful online platform for millions of users, led to a seemingly endless list of communities where you can actively learn and upgrade your technical skills. The number of discussion forums alone is enough to never need customer support again (unless you have an account-specific inquiry). You can also connect with other users who will be more than glad to share best practices with you or warn you about common bugs that could impact your site negatively.

Wide Array of Themes
No two brands are exactly the same, so why should they use the same themes? WordPress web development functionalities allow business owners to create a website theme and tone that sets them apart from other companies in the same industry. They can be modified to enable website owners to create an interactive online space where customers can get to know a brand more and everything they have to offer.
Although free versions should suffice, premium ones normally come with added features you can choose from. One good example is the Total WordPress theme. This theme includes live customisation options, sort of an augmented reality that shows you changes as you make them, and it also comes with a drag and drop builder for those who find the dashboard a bit complicated. If you're not opposed to templated WordPress web services, you can choose from available regular themes and even niche-specific ones. So really, there's something for everybody in WordPress.
Plugins for Every Feature You Need
Today, WordPress has over 50,000 free plugins that users can download and use on their websites. These predeveloped plugins can easily be accessed through WordPress' directory for easy installation and use. Because of this, WordPress web development enabled websites all around the globe to have access to countless speed, security, and usability improvements which can help them attract more traffic and entice more customers.

Search Engine Optimization
Having a website without search engine optimisation is like opening a new restaurant and not telling anyone about it. Nowadays, most business owners come up with an SEO strategy before looking at their WordPress web services options. Sure, developing on WordPress means they're optimised by default. But your efforts shouldn't stop there. You can use other plugins available to ensure that your content will help your website rank and be visible to the people who matter to your business.

Fast and Responsive Designs
You want your website to load seamlessly on any device to prevent users from leaving your page long before they've had the chance to see what you can offer. The great thing about WordPress is that its themes are designed to look visually appealing on tablets, desktops, and mobile devices. If the theme looks a bit funny on smaller devices, you can always install plugins that will optimise your content for mobile display.
Reliable
The best thing about WordPress is that it stays reliable and safe as long as you keep your website up to date. We can't stress enough the importance of consistency when it comes to maintaining your site. The regular updates and what others may consider annoying security patches will create a safer online environment not just for you but also for your users.

Check Out WordPress Web Development
One of the things that can help a business succeed is a solid and prominent web presence. But, this can come with a lot of time, effort, and financial resources, especially if you're only just starting out. Thankfully, you now have WordPress web development options to achieve your goals.  Simply install it and enjoy all the functionalities it can offer.
If you wanna know more about WordPress web development, get in touch with SEO Services today. We can provide you with exceptional web development services for your business.