Table of Contents
Every day, we absorb so much advertorial content on the Internet, whether we like it or not. From email newsletters flooding our inboxes to online pop-up ads and new Instagram posts from your favorite beauty brand — advertorial content from businesses is everywhere, even if you think it isn't.
More often than not, these pieces of content urge us to purchase or subscribe to something. Most of the time, they work.
How do businesses manage to do it? Simple: through effective content writing and content marketing.
Despite their frustratingly similar names, these two actually serve different purposes. Which one's better than the other? Let's end the content writing vs content marketing debacle by discussing the differences between the two.

What is Content Marketing?
In a nutshell, content marketing is the strategy of putting out content and letting your content do the marketing for you. This means planning, creating, publishing and sharing valuable content that will engage your target audience. Any business can do this to improve brand awareness, connect with potential customers, boost sales and turn existing customers into loyal patrons.
Aside from expanding your reach, content marketing helps your business:
Educate leads and prospects on your products and services
Boost conversions
Showcase how your products and services solve the challenges of your target audience
Create a sense of community around your brand
But how exactly does content marketing do all of this? And what is content marketing comprised of?
To answer those questions, let's take a look at the different types of content marketing:
Social Media Content Marketing
With over 3.7 billion social media users world (around 18 million in Australia), it's easy to understand why many businesses choose to invest in social media content marketing. You have a wide range of platforms to work with such as Facebook, Instagram, LinkedIn and Twitter. All of these platforms provide you with multiple ways to connect with your audience, be it through photos, live videos, stories and text posts.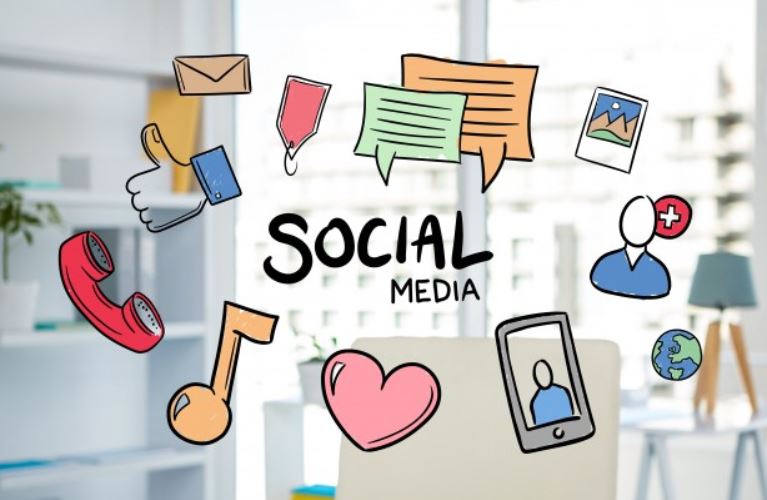 Beauty brand Glossier is a prime example of a brand who built a cult following on social media, specifically Instagram. They hit major success by posting like a 'cool girl,' which is what their customers want to be. They also regularly interacted with their audience and adopted a color palette (pink and light grey) to stay on brand.
Infographic Content Marketing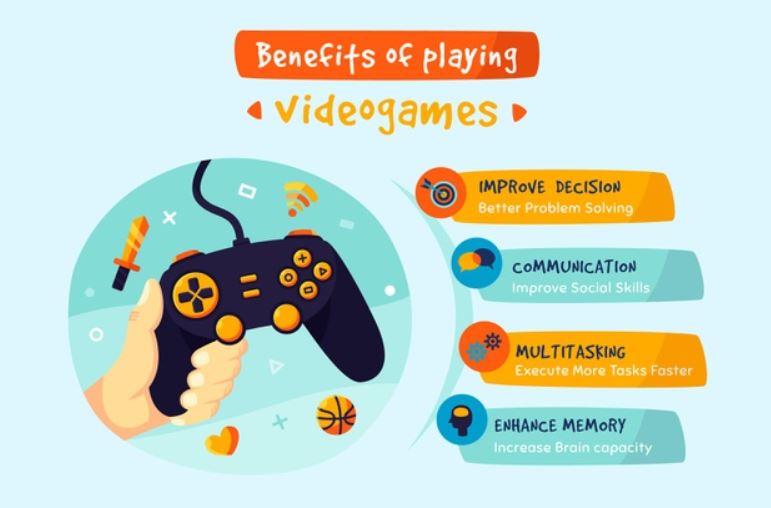 Infographics display information and data in an easy-to-read graphic format. With a mix of simple yet engagin wording, clear images and short powerful statements, infographics are a great way to effectively communicate your content and branding. They work best if you're trying to explain a complex topic so all members of your target audience can understand it.
Blogs are a powerful type of format for content marketing, especially if you want to boost brand awareness, convert readers into customers and build relationships with your audience.
Depending on the goal of a specific blog post or article, you can choose to promote other articles by linking to several posts, linking to your partners' products and websites, writing about your product line or sharing links to your social media pages.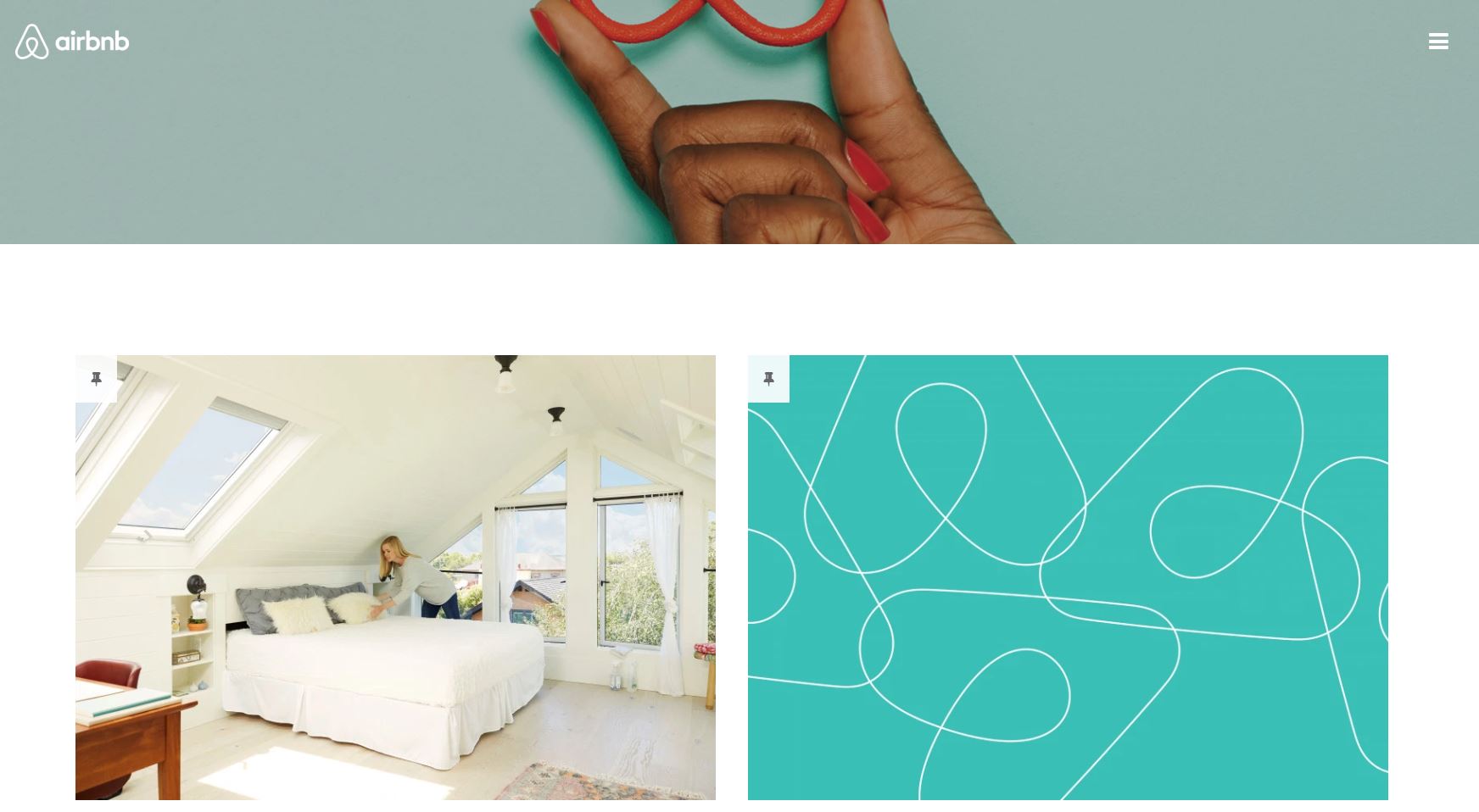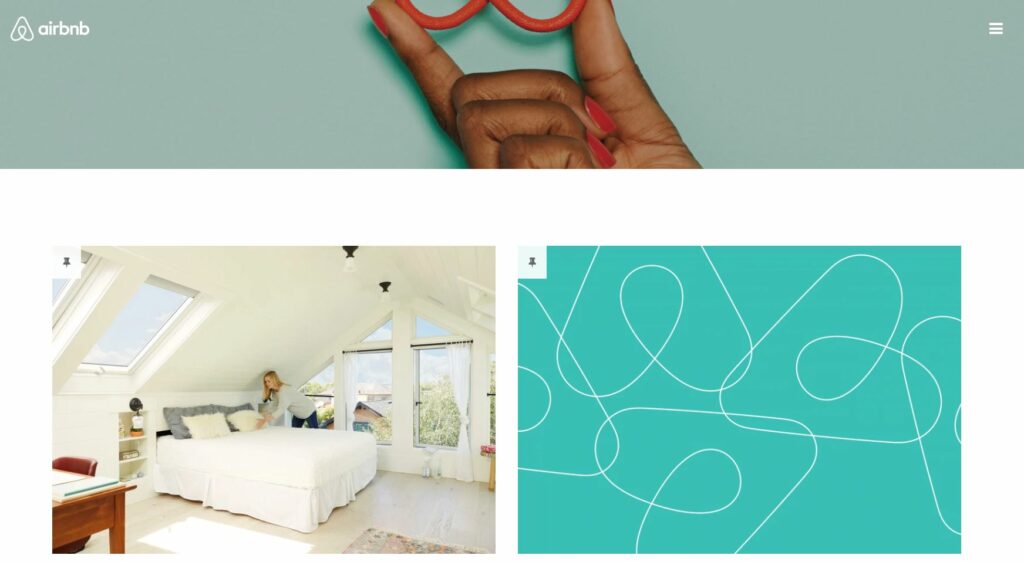 Airbnb has a blog called 'The Airbnb Blog – Belong Anywhere' that shares home improvement tips and travel-related information. Whether it's hunting for truffles in Victoria's central highlands or tips on hosting international guests, they've got great content on a wide range of topics to engage their target audience.
Based on a recent study by HubSpot, over 50% of consumers say they want to watch videos from the brands they interact with. This makes video marketing a lucrative method of turning passive customers into loyal patrons and even brand ambassadors. You can share your video marketing content on your site pages, on YouTube and other social media platforms.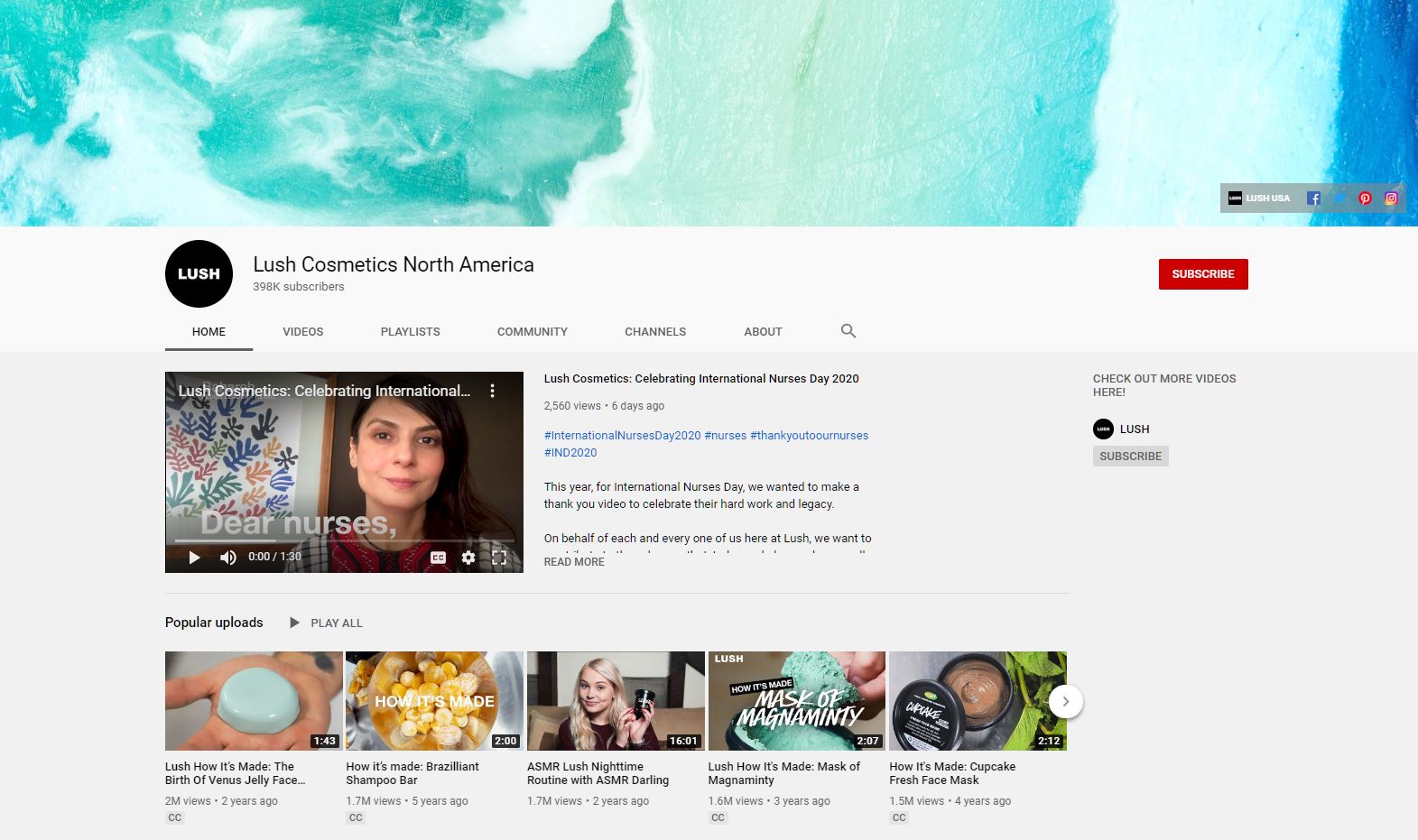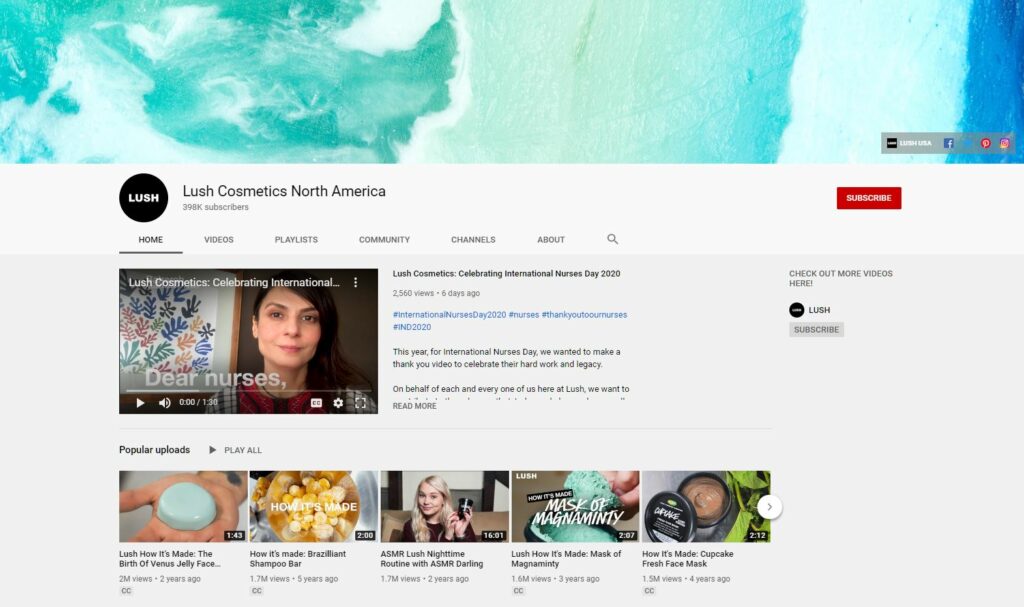 Much of Lush's video content is on-point with their brand. Their popular How It's Made videos promote efforts like ethical sourcing while ensuring consumers that their products are made with love, care and the best ingredients.
Podcast Content Marketing
When people ask, "What is content marketing?" they're usually surprised to find out that it includes podcasts.
Today, over 3.5 million Australians listen to podcasts. Podcasts have become a popular content medium because they're convenient — you can enjoy them while on-the-go or relaxing after a busy day.
That's why many businesses have also started creating podcasts to help improve brand awareness, promote their products or services and build relationships with their audience.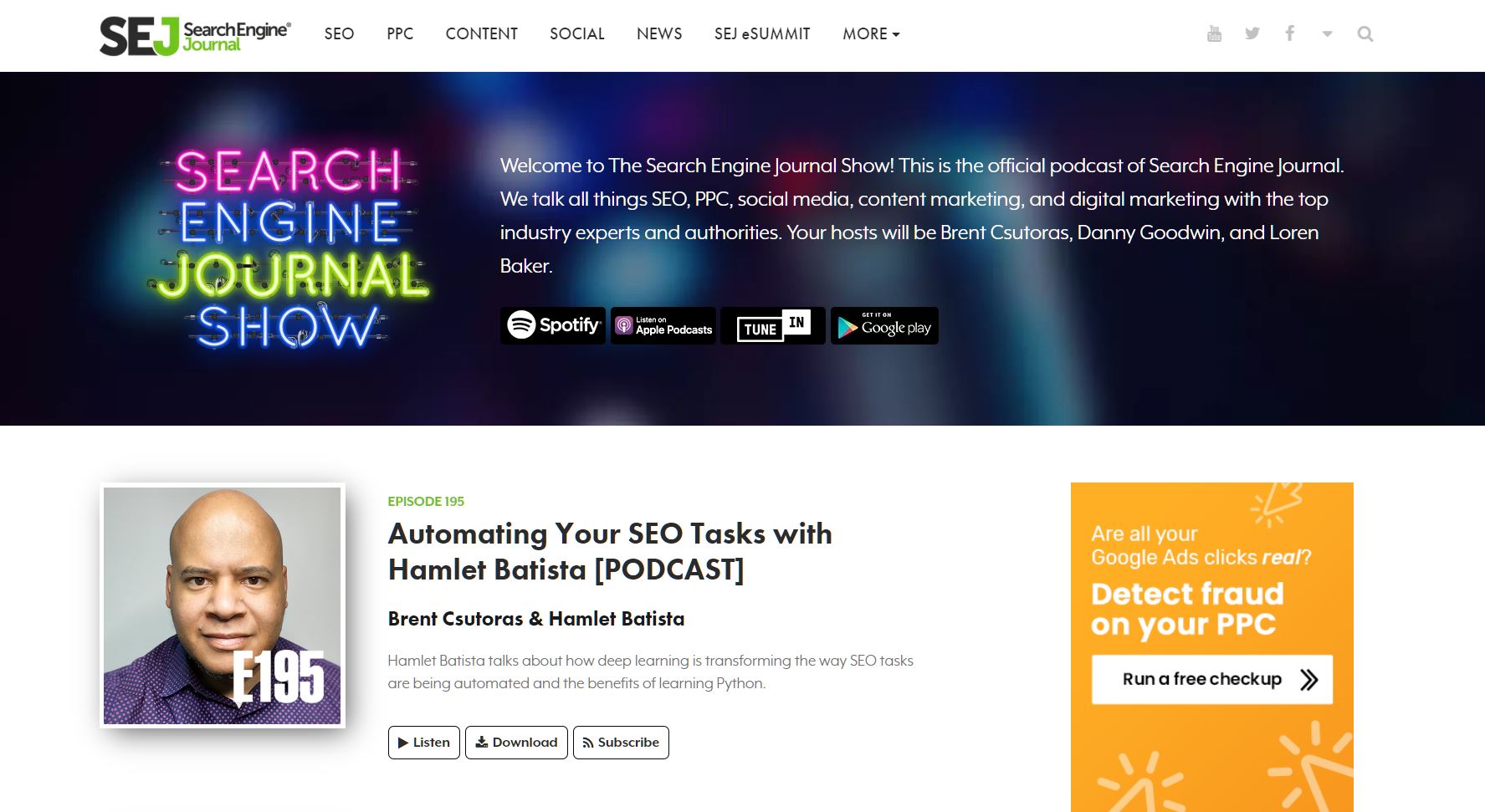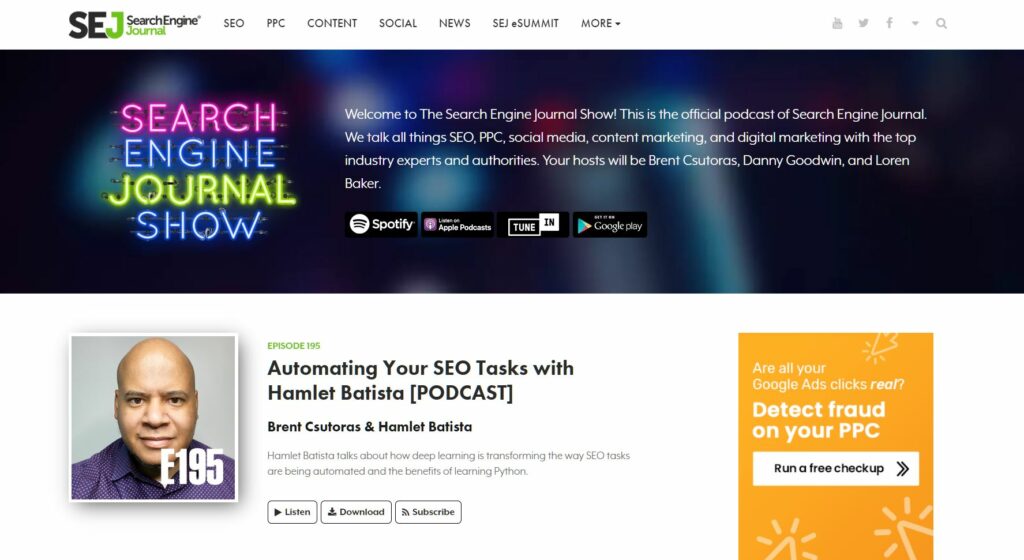 For instance, The Search Engine Journal has an official podcast where listeners can learn about all things digital marketing and SEO. Each week, they talk about the latest trends in digital marketing with top industry experts. The podcast is on-brand and complements the rest of SEJ's published content. It also serves as a great way for SEJ to gain a loyal audience through a medium that's different from their typical content.
Now that you know what content marketing is all about, determine which type of format works best for your brand and audience. You can also mix and match different types to develop a marketing strategy that boosts your bottom line.

Got it! Now, what is Content Writing?
If content marketing focuses on creating and sharing valuable content that turns prospects into customers, then what is content writing all about?
Content writing focuses on getting a reader to do a specific action. Often it's making a purchase, but it can also be signing up for an email subscription, downloading your catalogue or calling you for more information.
When talking about the differences between content writing vs content marketing, it really boils down to the formats. Content marketing is more on social media posts, podcasts and videos, while content writing is more on product pages, articles, direct mail and ads.
Here are the four major types of content writing to give you a clearer idea:
Web content includes the content on your home page, about us page, landing pages, product pages, contact page and more. It's basically the foundational content that each company needs to build an online presence. It also develops the rest of your content strategy. Without web copy, readers won't find the information they seek about your company and products or services.
Good web page copy should address the concerns of a customer. It should never be about the brand and products only. To do this, a copywriter needs to have SEO knowledge and the ability to write engaging copy that converts.
Ad and Sales Copy Writing
Ad and sales copy highlights the unique selling points of your products and services. This can take on many forms, from product descriptions and social media ads to email newsletters and a paid campaign on LinkedIn.
When it comes to sales copy, it's best to build an audience first that trusts you. The ad and sales copies that bring in real revenue aren't written in a pushy tone, but read like an approachable message for a friend. They answer an online user's query without being salesy, manipulative or misleading.
Expert or Industry Writing
When discussing what content writing is about, most people forget it also consists of higher level writing for niche topics or industries. There are many specific industries (e.g. HVAC, legal sector, construction equipment, and the like) that may need high-level writers who know the nuances of their niche. Without expert content, brands place their relevance and authority at risk, and may even walk out on thin ice with Google, which now looks at expert quality content as a ranking standard.
Journalism and PR Writing
Journalism and PR writing is critical for brands who want to get the word out about new product lines, newsworthy events and company changes. Through properly crafted and appropriately distributed press releases, you can support your company's news in a credible way that reaches your target audience with messages that matter to them.
Content Writing vs Content Marketing: Which One Should I Focus On?
Actually, it's not a matter of which one you should focus on because you need them both.
If content marketing is a marathon, then content writing is the first leg of the race. For instance, you may write a great long-form article about a new product, but that won't be enough to engage your audience. To boost more awareness for that product, talk about it in a podcast, make an infographic about it or have it featured in a video. Once you've done those, don't forget to share links on your social media pages. That's how you join the forces of content writing and content marketing together.
At the end of the day, there shouldn't be a content writing vs content marketing contest. Remember, content writing isn't everything. Even if you write a really great article, it won't automatically propel you to the first page of Google, reach your target audience and convert prospects into customers. You need to market it too. In the same vein, if you do a brilliant job of packaging and marketing a mediocre article, all you do is get the world out for how bad your content is.
Content writing and content marketing should work together in harmony. When done right, you'll have online content that markets your business for you. You might never even need traditional advertising again.