Never before in the history of the world have we encountered so many opportunities in building and marketing a business. Before, people had to cross mountains to sell their goods or travel far and wide to reach customers. If you weren't in front of people, nobody would know about your products and services.
Today, those barriers to success can be eliminated entirely. People are literally building their businesses with an idea, a dream and an internet connection — the kind of multi-global transactions we could only imagine a decade ago.
However, when it comes to making money online, most businesses still fall into two distinct categories: network marketing and digital marketing. Though they share many things in common, there are also major differences between network marketing and digital marketing as they both rely on different business models and approaches to succeed.
In this article, we'll discuss the many differences between network marketing and digital marketing.
What is Network Marketing?
Before we actually dive into the differences between network marketing and digital marketing, let's define each term first.
Network marketing is the method of distributing products and services through a network of independent representatives. Each representative will then sell a specific number of products and recruit others to do the same. They can do this either through personal face-to-face meetings or by sending messages on social media. Sales volume is then generated through the number of people buying and selling a small number of products each month.
Commissions are paid based on training new distributors and the consumption of products and services within the network. This eliminates the need for the company to pay for expensive advertising campaigns. They simply have their representatives sell their products and share positive reviews through word of mouth.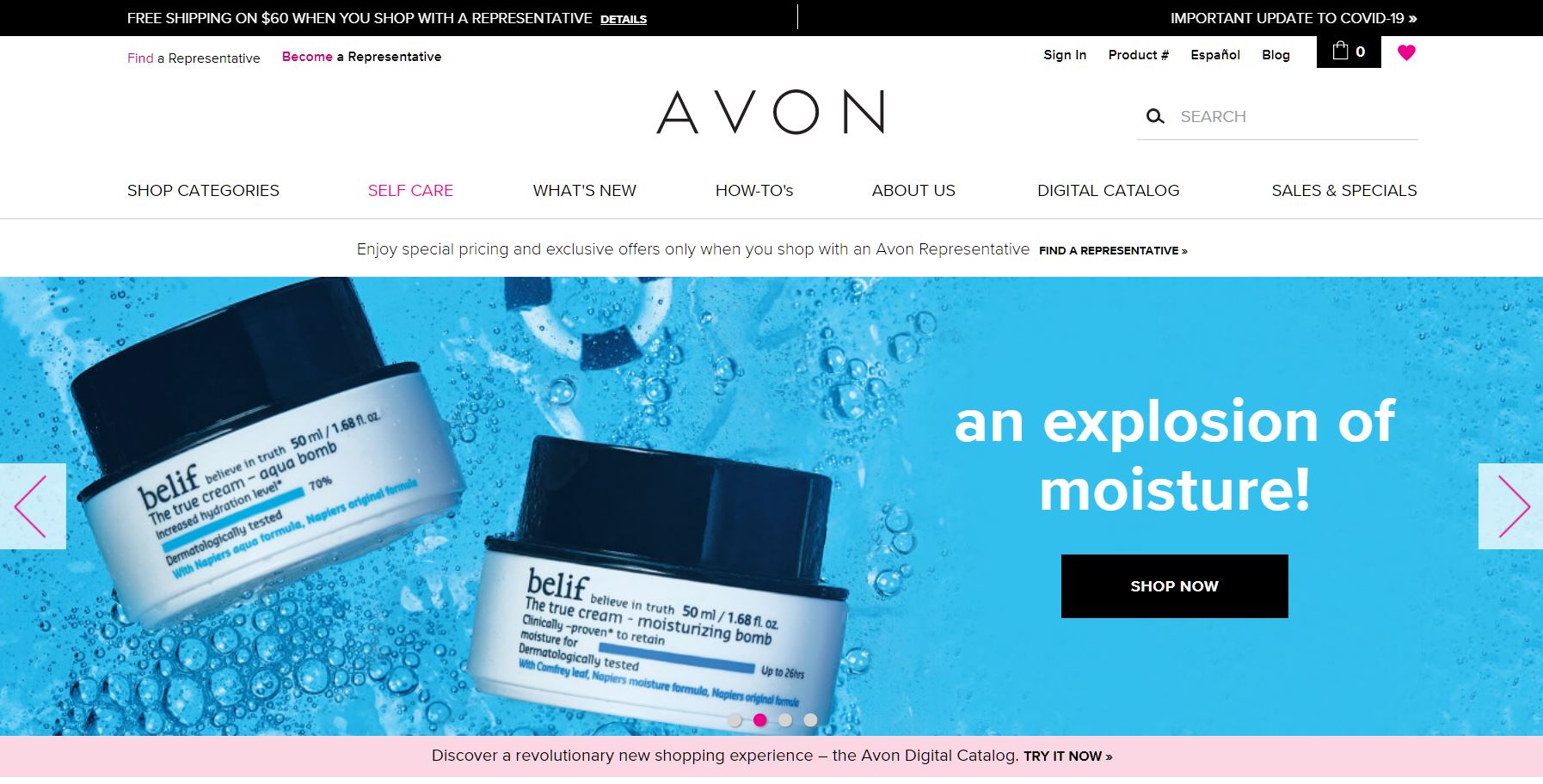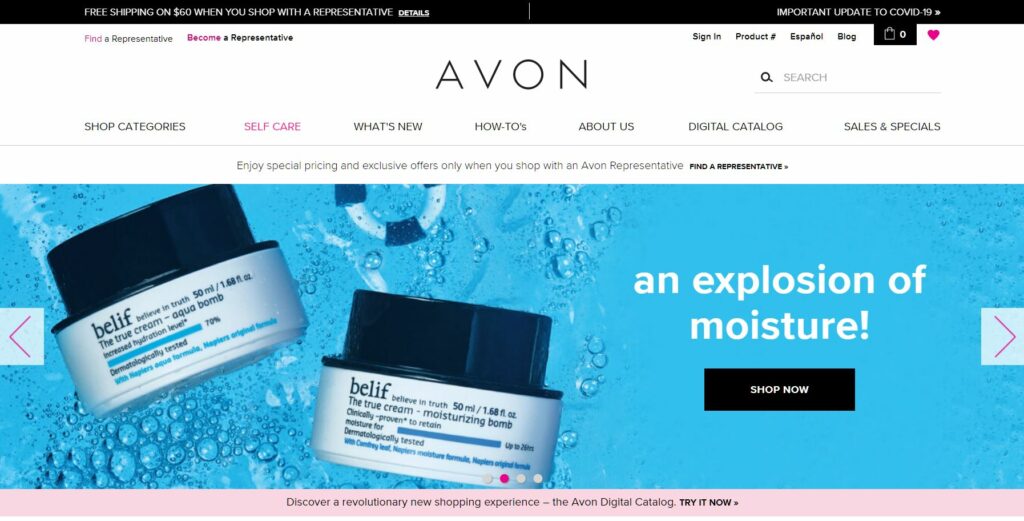 Great examples of companies that engage in network marketing are Avon, Tupperware, and Herbalife. These companies charge people for a start-up kit and for each sale a rep makes, they get a percentage of the profit. The independent reps also encourage others to sign up because, for every sell they make underneath, they are rewarded financially. It's not similar to pyramid selling which makes money by recruiting people rather selling actual products and services (this is also illegal in Australia). Rather, it's building a network or a group of people you can sell to and who can refer others to buy from you as well.
What about Digital Marketing?
Digital marketing, as its name suggests, uses digital tools like the Internet to instantly communicate with thousands and millions of prospects with the click of a button. Businesses leverage digital channels such as search engines, email, social media and other websites to connect with customers from all over the world.
While digital marketing takes on many forms, the most popular ones are search engine optimisation (SEO), content marketing, social media marketing, and pay per click (PPC). Let's delve further into these forms.
SEO
This is the process of optimising a website so that it ranks higher on the search results page, thereby increasing the amount of free or organic traffic the site receives. There are a number of effective ways to generate qualified website traffic using SEO, namely:
On page SEO: This focuses on content that exists on the website's pages. By researching relevant keywords and sprinkling them all over the content, you can answer the questions of users and rank on the top page of Google.
Off page SEO: This focuses on the activities that take place outside your website but still geared towards making you rank high. By networking with other publishers and writing guest posts on their blogs, you can earn inbound links directing to your website. This improves your authority and helps you move up on the search results page.
Technical SEO: This is all about the backend of a website and how the pages are coded. CSS file optimisation, image compression and structured data are all forms of technical SEO that improves a website's loading speed, which is an important ranking factor for search engines.
SEO marketing in Australia is actually a pretty big industry, with many business owners leveraging SEO to boost their rankings and improve their visibility online.
Content Marketing
In a digital marketing campaign, content is king. It creates brand awareness, traffic growth, lead generation and ultimately — customers. The channels that play vital parts in a content marketing strategy include:
Blog posts: Writing and posting articles on your company blog helps you demonstrate your industry expertise and generate organic traffic for your site. This ultimately provides you with more opportunities to convert prospects into leads for your sales team.
Infographics: Sometimes, users want you to show and tell, not just tell. Infographics are an effective form of visual content that help users visualise a concept about your product or service.
Ebooks and whitepapers: These pieces of long-form content help further educate customers on your products and services. They also let you exchange content for a visitor's contact information, generating leads for your business and moving prospects along their buyer's journey.
Social Media Marketing
This involves promoting your brand and content on various social media channels to increase brand awareness, drive more traffic to your site and ultimately generate leads for your business. The most popular social media marketing channels include Facebook, LinkedIn, Twitter, Instagram, Pinterest and Snapchat.
PPC Advertising
PPC Advertising is the method of driving traffic to your site by paying a publisher each time your ads are clicked. The most popular type of PPC is Google Ads, which allow you to pay for top spots on the search results page.  You are then charged for every click on your link that leads to a landing page. Other PPC channels include
Facebook Paid Ads: Users can pay to customise an image post, a video or a slideshow that Facebook will publish to the newsfeeds of your target audience.
Twitter Ads: Users pay to place posts or profile badges to the timelines of their target audience, all dedicated to accomplish a specific goal. It can either be more Twitter followers, increased tweet engagement or website traffic.
Major Differences Between Network Marketing and Digital Marketing
Now that we've explained them individually, let's take a look at the major differences between network marketing and digital marketing.
Think of network marketing like making friends. When a business networks with representatives, they don't exactly end up as best buddies, but they can certainly ring up each other for advice. This is because in the field of network marketing, it's all about person-to-person relationships. You refer sales directly and then build a team of other sellers who sell directly to customers.
This is where the differences between network marketing and digital marketing lie: the way sales are carried out. In digital marketing, you're not just selling a product on your website to one person only, you're selling to multiple people at a time. The same goes for your social media channels, PPC ads and blog posts.
Digital marketing also encompasses other business goals aside from selling products and services. In digital marketing, you also keep positive stories and reviews of your brand circulating and you look after your brand's reputation — all while trying to persuade people to buy what you're offering. It's a much more complex business model that drives further growth as opposed to network marketing, which just focuses on selling to individuals at a given period of time.
Network Marketing vs Digital Marketing: Which One's Better?
There are many differences between network marketing and digital marketing, so deciding which one's better than the other really depends on your business needs and goals. Yes, at the end of the day, the objective of both methods is to make a sale but they're worlds apart when it comes to process, methodology and strategy. Not to mention the skills and tools used for each type.
However, if you truly want to survive in today's competitive market, we suggest that digital marketing is your best bet to stand out from your competitors and drive growth for your business.  With digital marketing, there are endless opportunities for you to show up to your target audience, especially if you're just starting out. Additionally, because digital marketing has so many strategies associated with it, you can break out of the box and get creative with your marketing tactics.
Digital marketing can also work for any business in any industry. Regardless of what your brand sells, digital marketing lets you identify your audience's needs and create valuable content that will turn prospects into customers.
If you're worried about your budget, it really depends on the elements of digital marketing that you want to add to your overall strategy. If you only want to focus on inbound techniques like SEO, content creation and social media for an existing website, you don't need a big budget at all. If you ask how much does SEO cost in Australia, you'll be surprised to find out that experts offer their services for less than $1,000 a month. With the amount of traffic it will provide you, that's a worthy investment that's worth its weight in gold.
What are you waiting for?
Invest in a digital marketing campaign today, sit back and watch your business grow.