Last Updated: November 15, 2023
Today, Shopify is arguably the most popular e-Commerce platform in the world. One of its greatest selling points? The wide selection of beautiful Shopify themes that cater to every budget and brand in the e-Commerce industry. Thanks to their talented team of designers, developers, and Partners, Shopify offers thousands of themes that you can customise to fit your online store.
Overwhelmed and don't know where to start?
We've got you. Our experts have rounded up the 20 best Shopify themes for e-Commerce based on your needs and preferences.
What are the best free Shopify themes?
When you're starting a new business, money can be a bit tight until you make your first few sales. But that doesn't mean you can't have a responsive and high-converting Shopify theme to power your online store.
Below are five Shopify themes that each offer deep levels of customisation and industry-leading performance, all for a sought-after price: free!
1. Brooklyn
The Brooklyn Shopify theme offers two distinct styles: Classic and Playful. Classic is perfect for modern apparel stores and clothing retail brands while Playful is ideal for a bakery or a toy shop. What makes Brooklyn one of the best free Shopify themes is its header slideshow, which allows you to showcase multiple products at the top of your homepage. You also get a dynamic photo grid where you can showcase your bestselling items.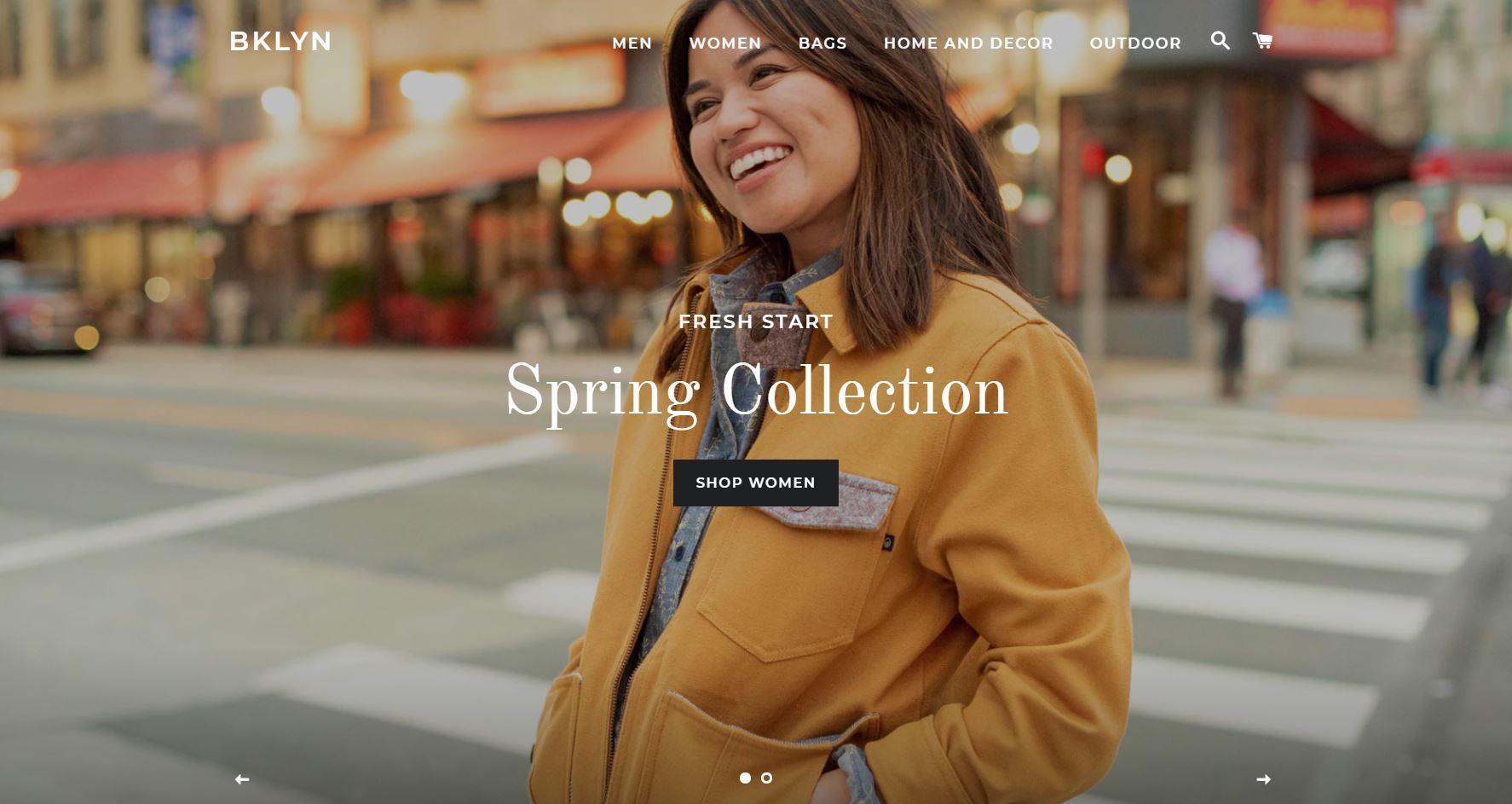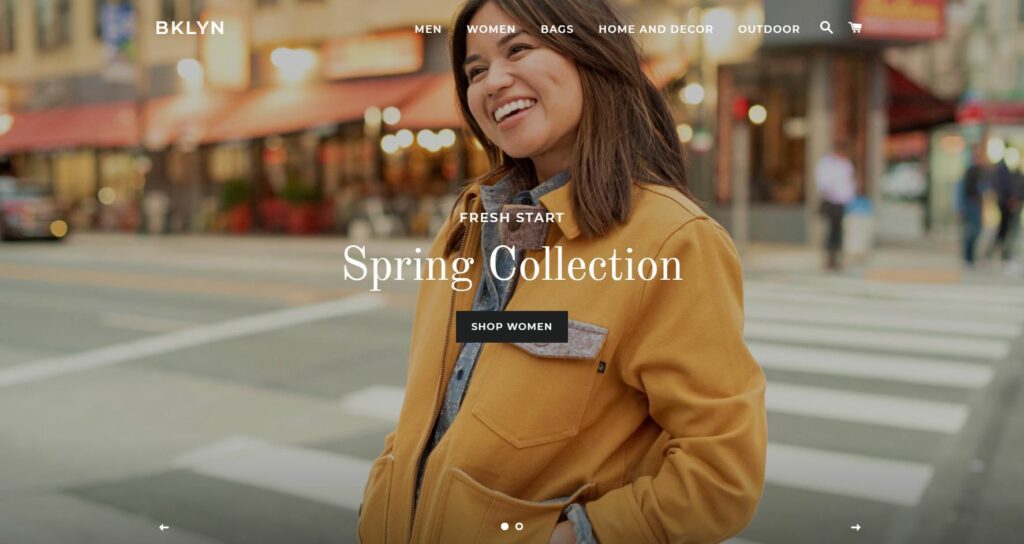 2. Narrative
Featuring a slideshow or bold hero video, the Narrative is one of the best free Shopify themes for visual storytelling. This makes it the perfect complement for stores with a small catalogue of items or a single product business. With its wide layout and vertical slideshow, you can make the most of large high-resolution imagery and display information in a sleek and easy manner. It also creates a better browsing experience for users by surfacing your logo, menu and cart when customers scroll up the page.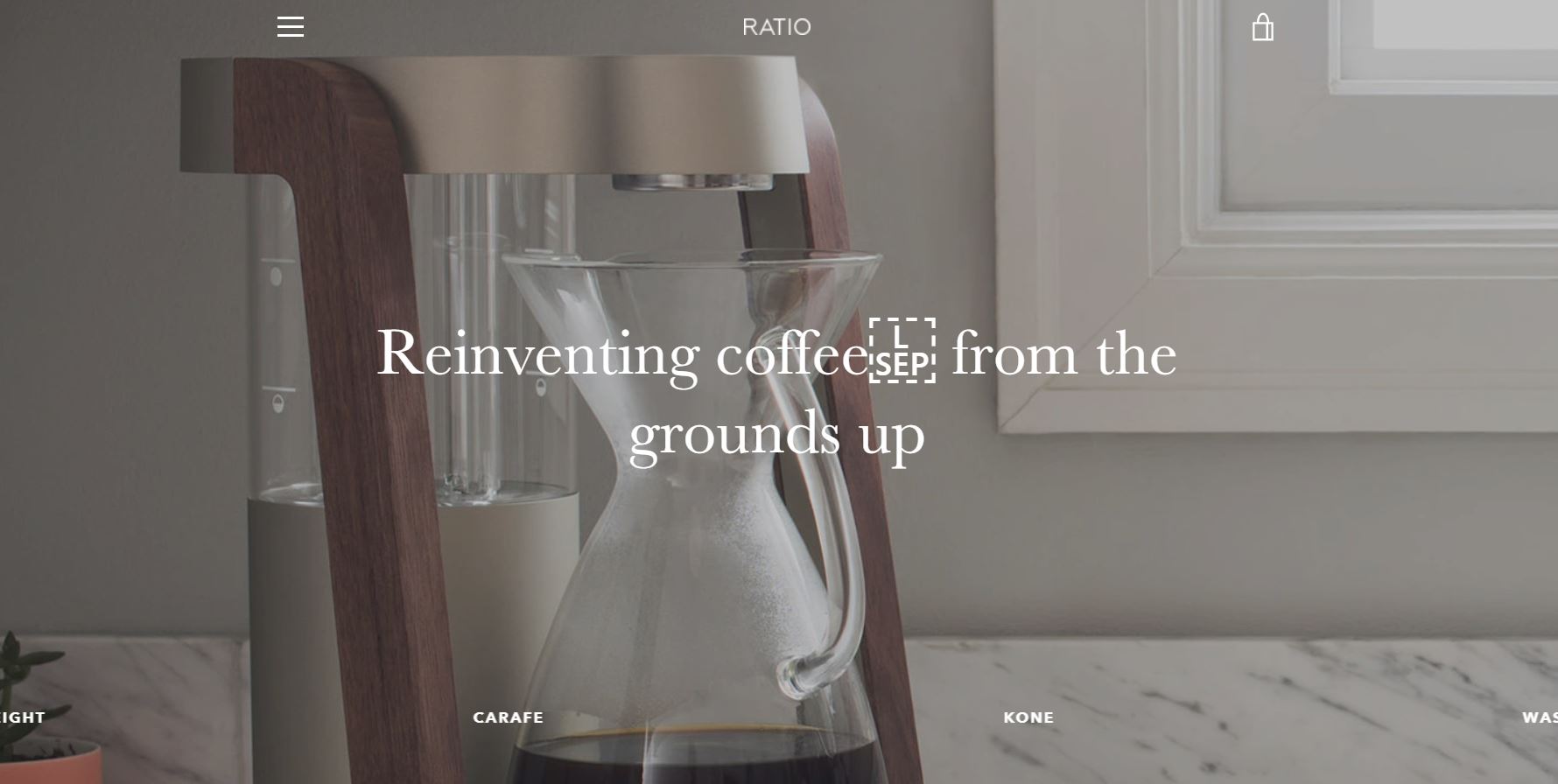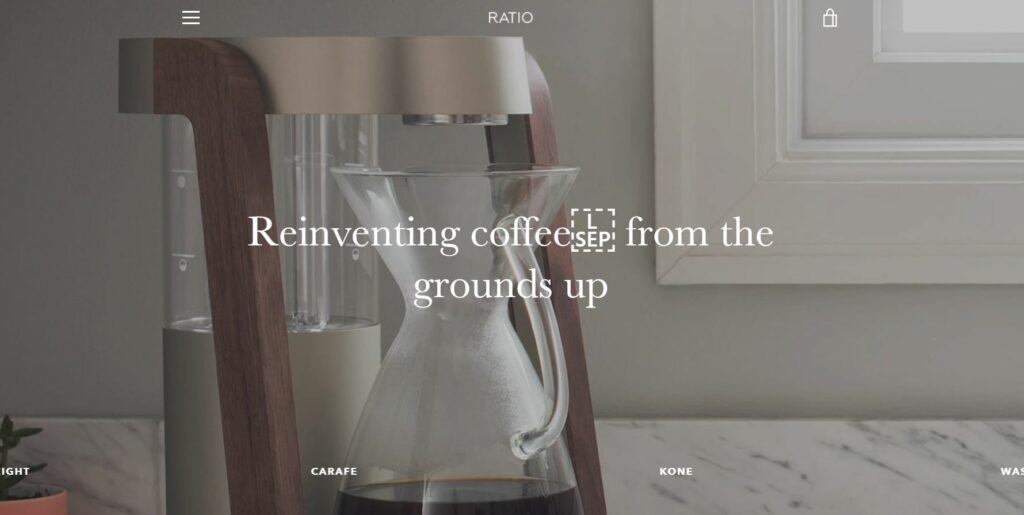 3. Simple
Want your products to do the talking for you? The Simple theme is your best bet. It has a pretty spot-on name, since the storefront template features a minimal, clean design that takes a backseat so customers can appreciate the finer details of your catalogue. What makes it one of the best free Shopify themes is that it involves image animations, which you won't see on most Shopify themes. They're great for creating sleek and interesting transitions between images.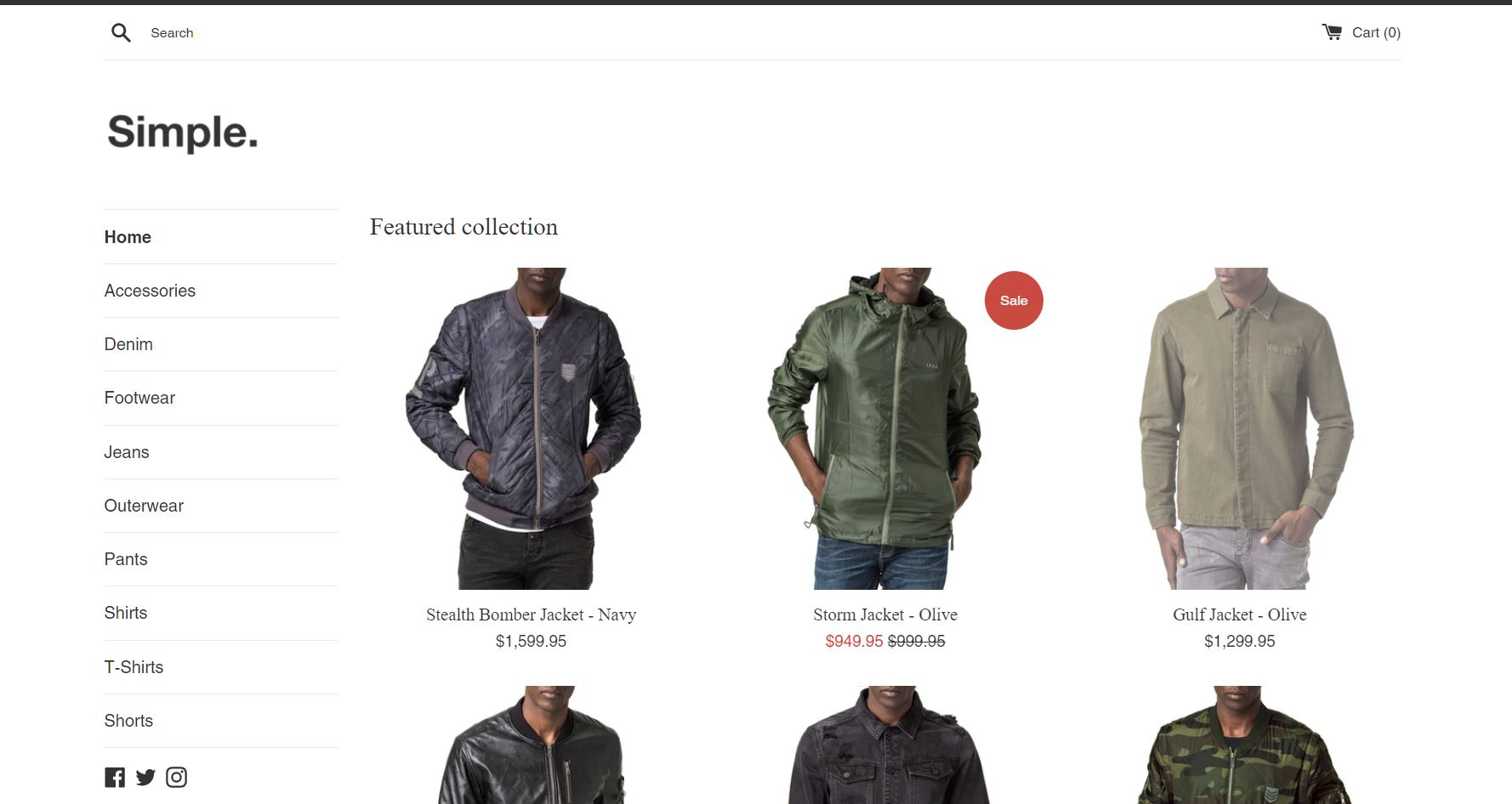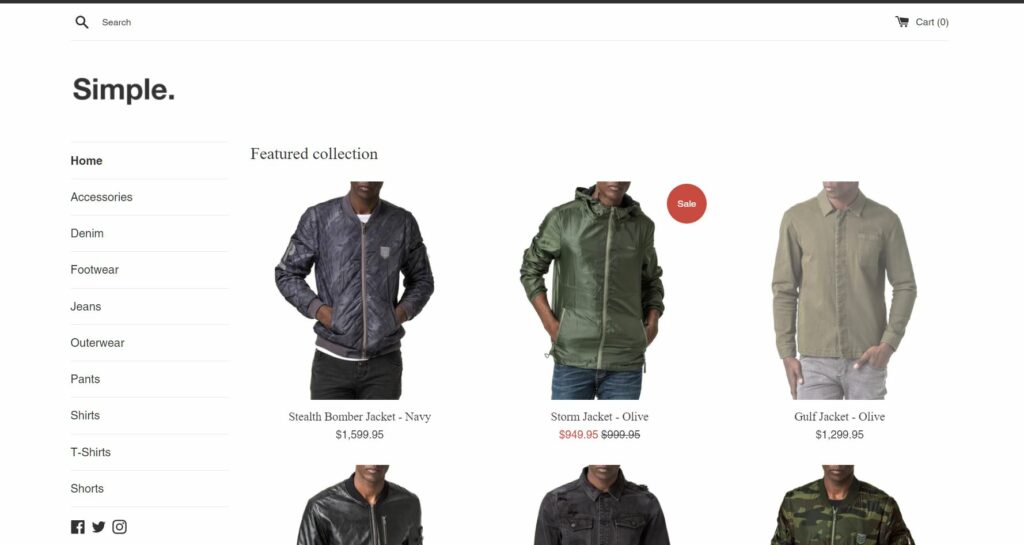 4. Debut
Debut your online store with this Shopify theme that lets you carefully curate your product selection. The Debut theme may have a simple design, but there's a ton of power under the minimalist set-up, including predictive search, built-in customer testimonials, and an optional promotional banner. The theme also features product filtering, which you can use to lead customers to certain product types and collections.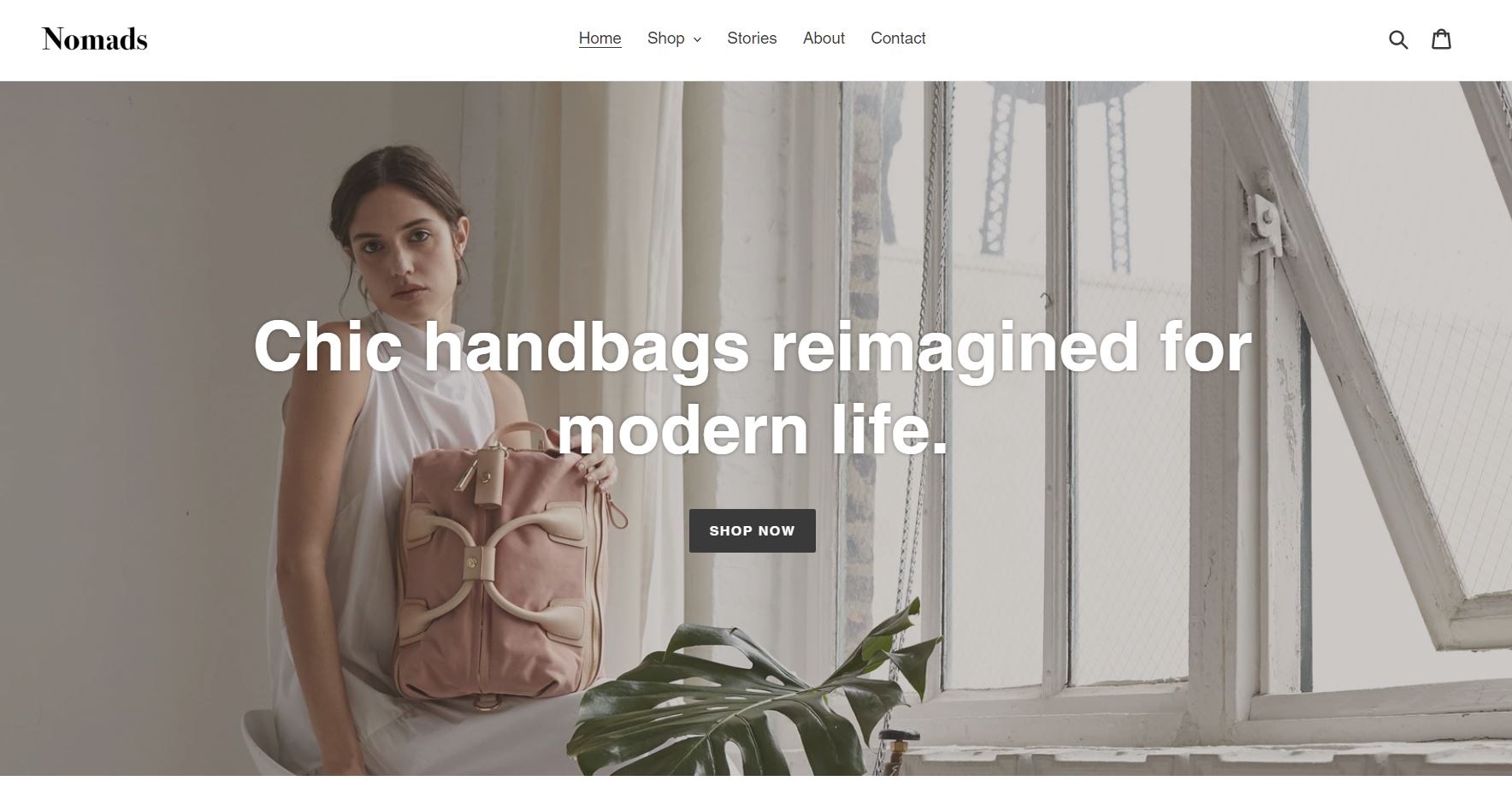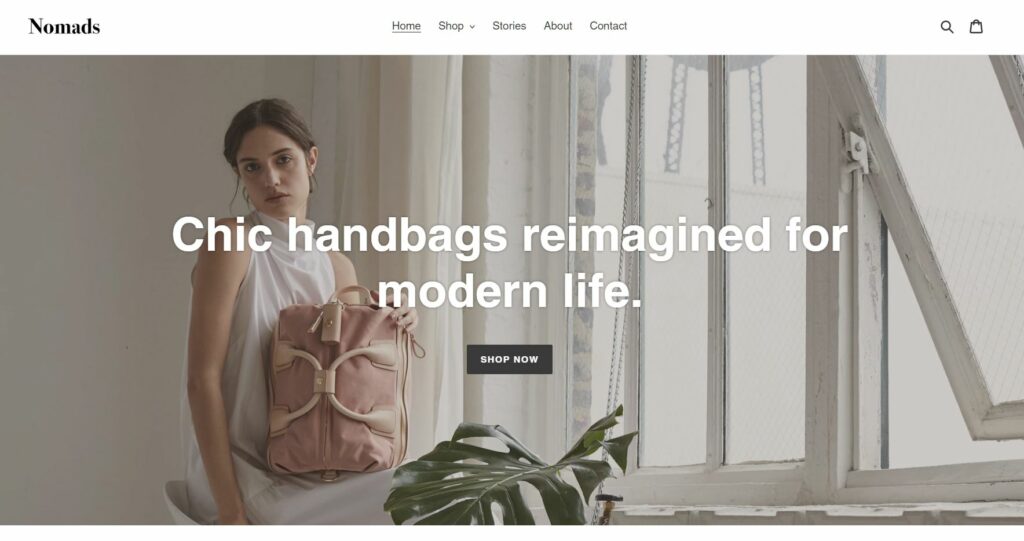 5. Supply
Have a lot of products to sell? Supply is one of the best free Spotify themes for online stores with large amounts of inventory. The homepage goes right into selling products, with large galleries and collections. It skips the creative banner images and heads straight into product information. The Supply theme also has social media icons, customisable homepage sections and several colour palettes. As it's designed to smartly organise larger catalogues, you can filter anything from brand to price. The homepage also includes various modules for building featured collections.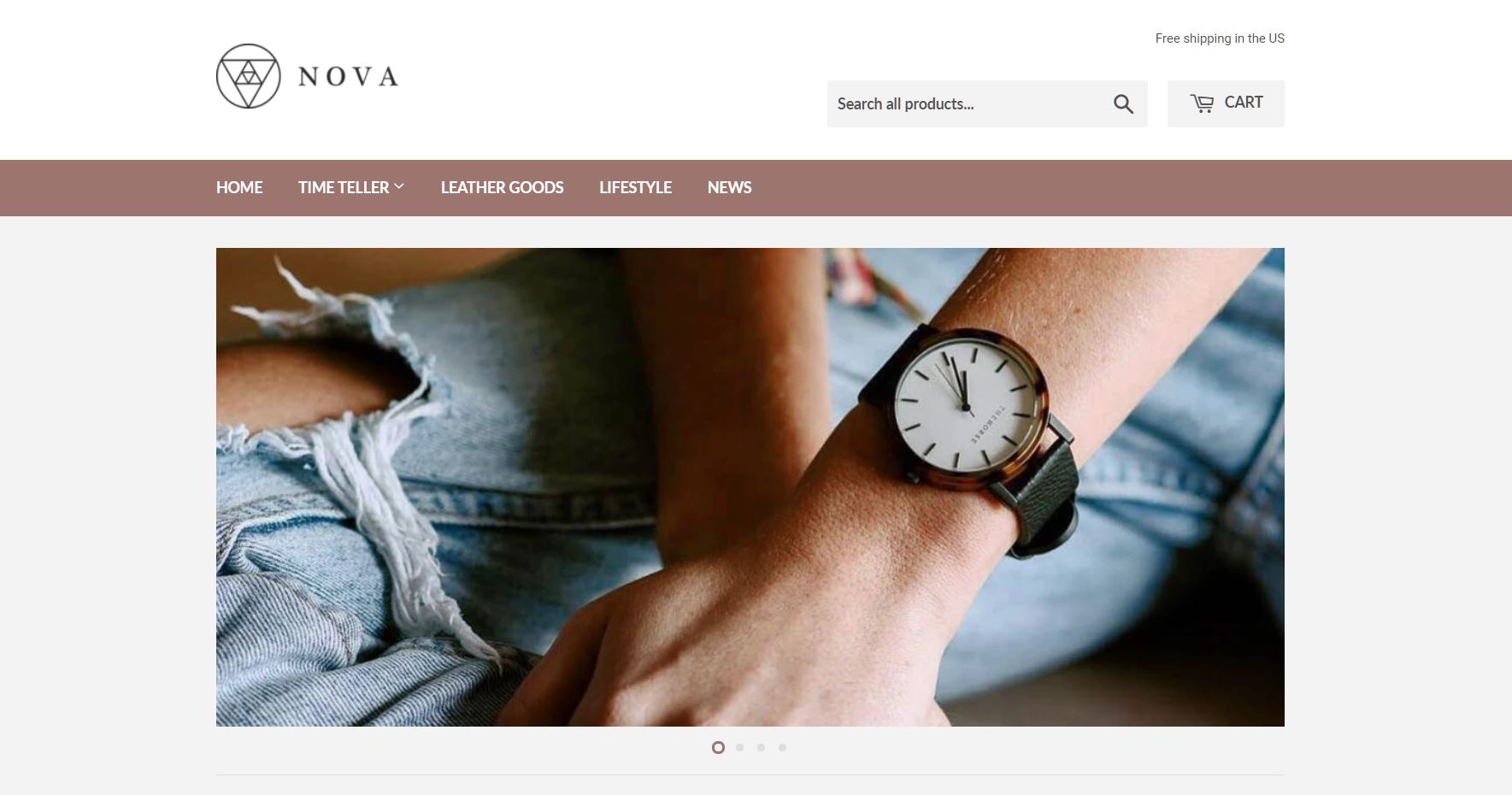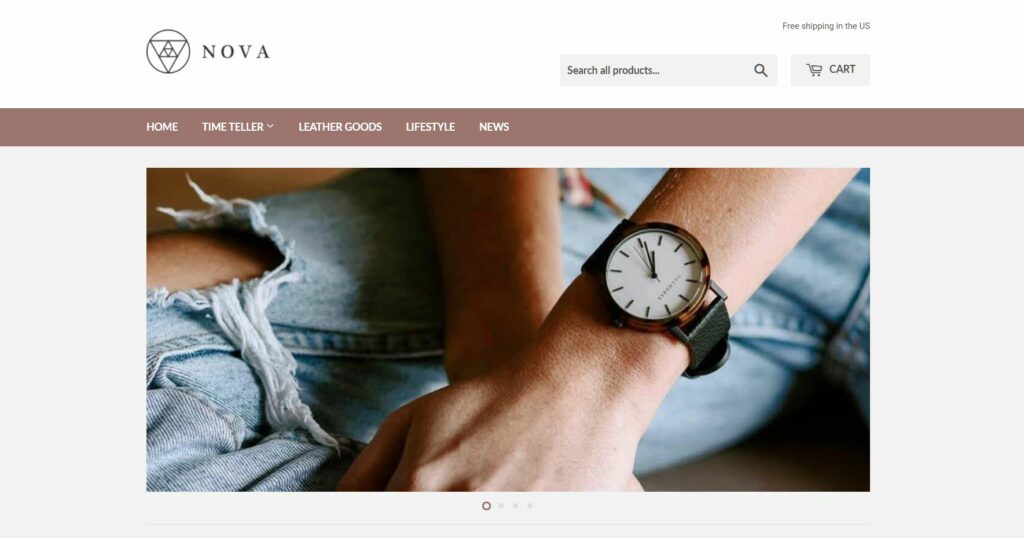 What are the best premium Shopify themes?
Using Shopify for eCommerce with a bigger spending budget? Take your pick from this list of premium Shopify themes that are worth their weight in gold.
1. Blockshop
Blockshop is one of the best premium Shopify themes for its front and centre header slideshow (with optional video) that lets you highlight your key products or categories. Its grid layout makes it easy for shoppers to discover sales, new arrivals and popular collections. The Blockshop also has a marketing popup that allows you to share fullscreen promotional messages with your customers.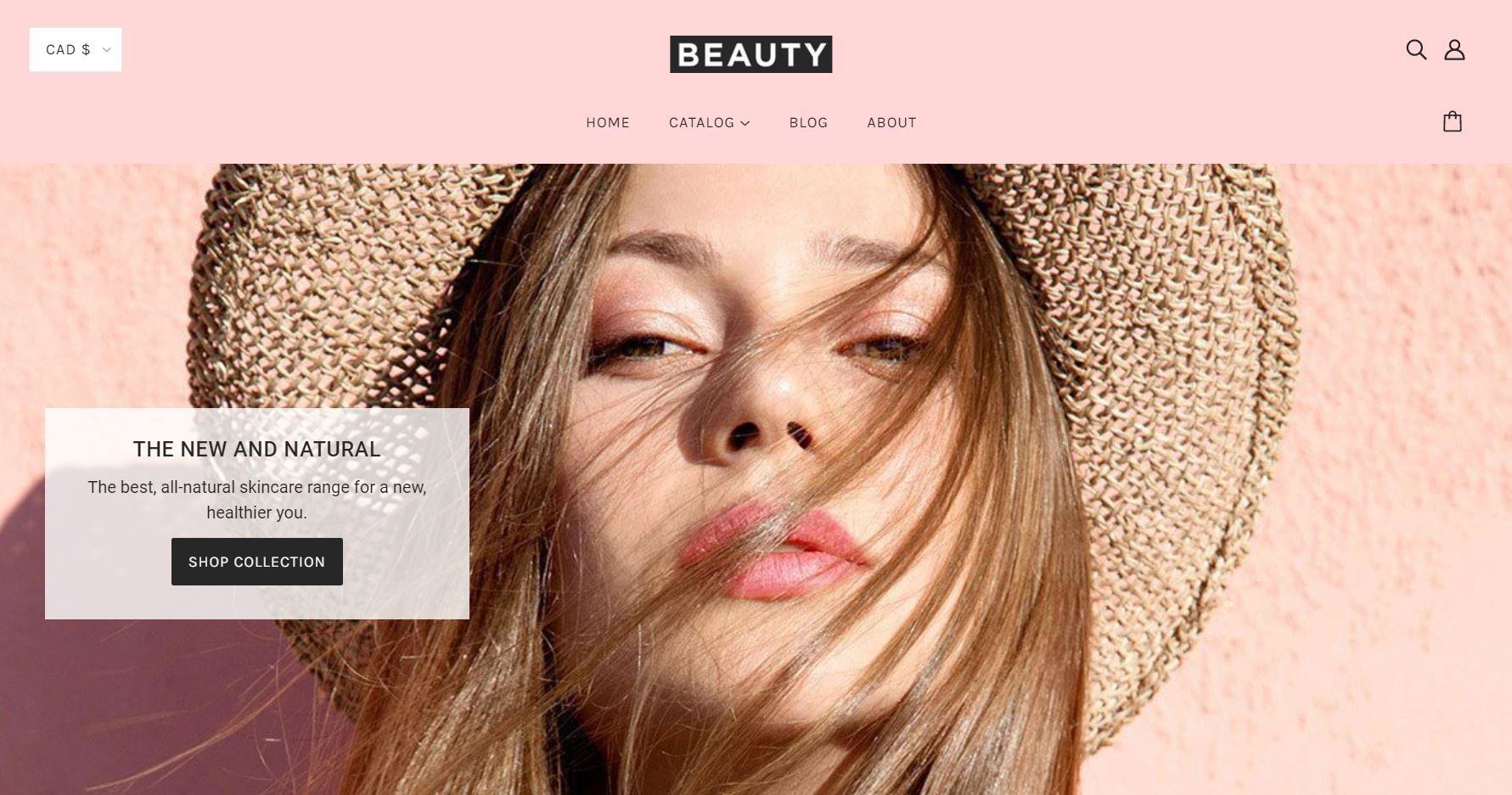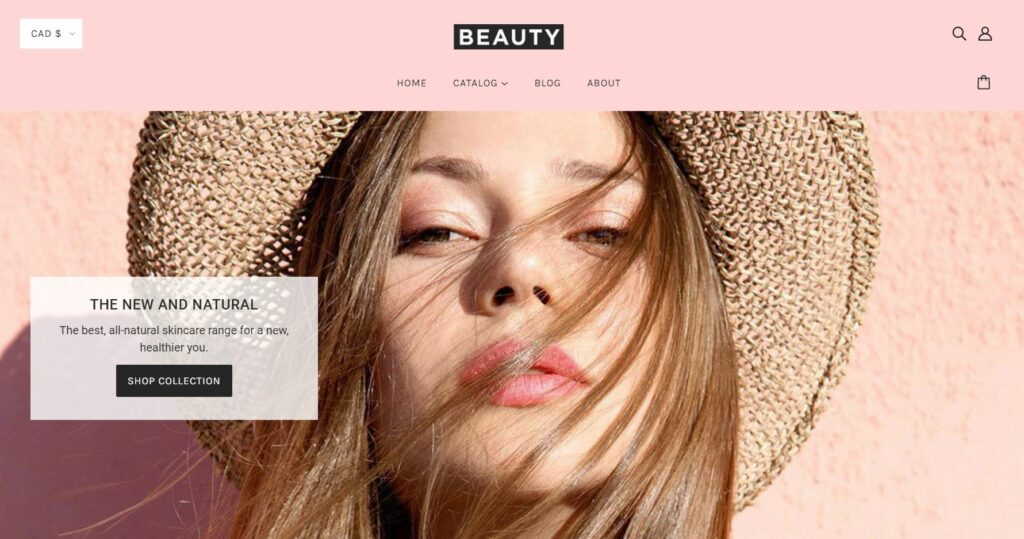 2. Symmetry
For online stores with large catalogues, Symmetry is the best premium Shopify theme for your brand. It features a wide range of features such as multi-column and multi-level menus, reorderable home page rows and a long-form design available on the home page. It won't be hard for your customers to navigate your online store and find the products that speak to them. The "quick buy" feature also allows customers to easily add items to their cart without leaving their current page.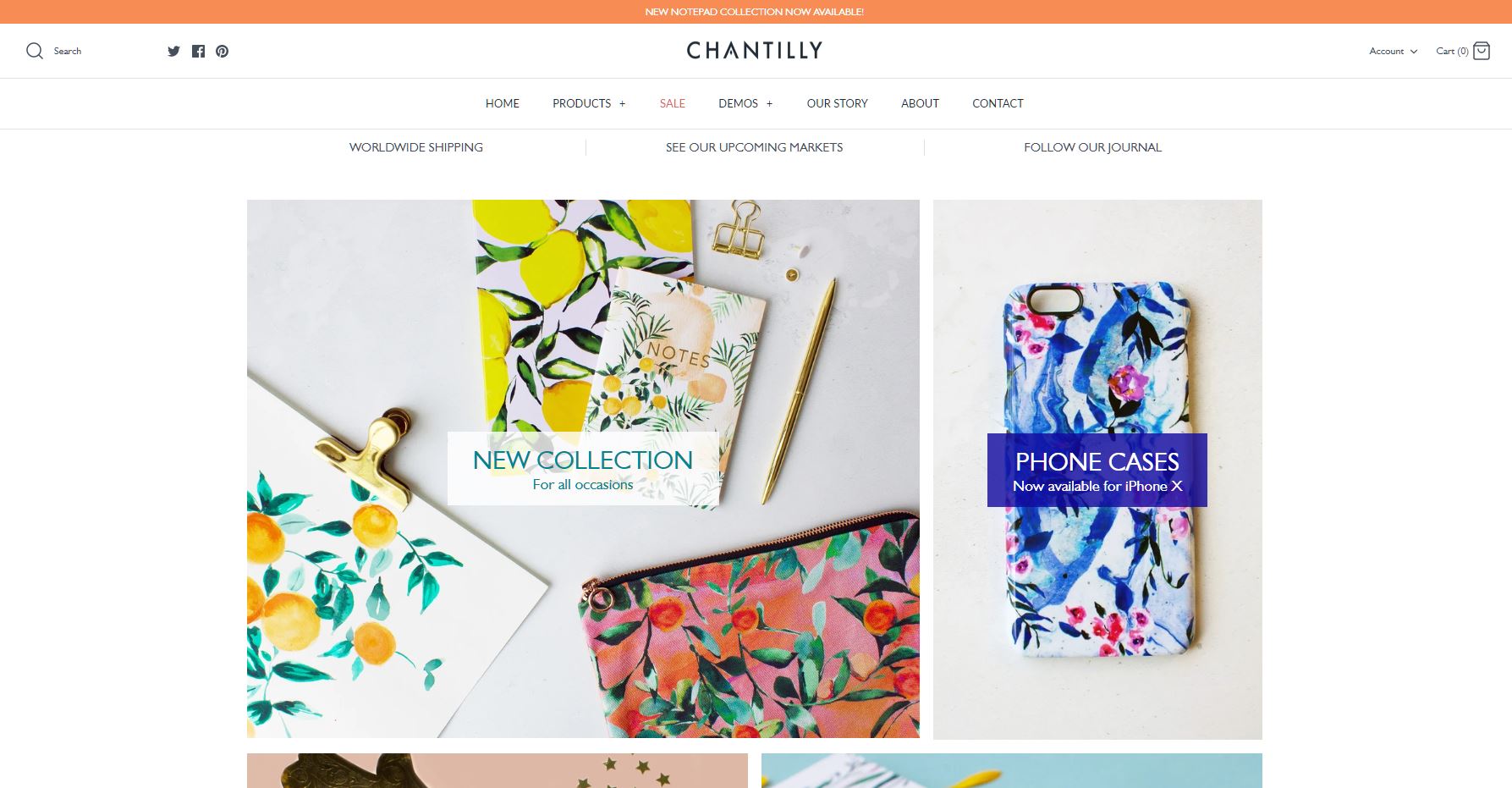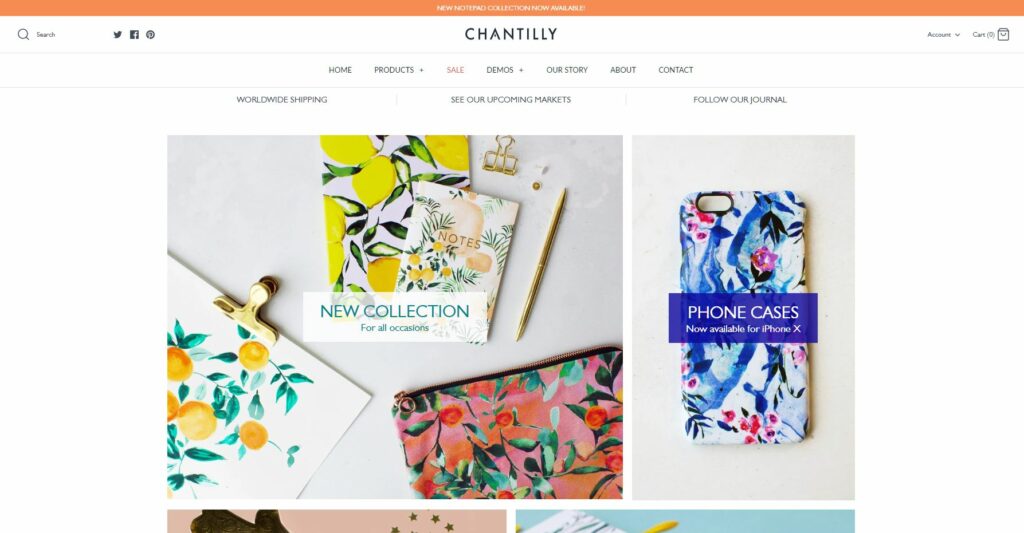 3. Modular
Want to showcase your brand's imagery in a minimalist and grid-focused design? Modular is built with those aspects in mind. Its product grid lets you showcase products, collections and brand images seamlessly. The theme is also optimised for larger images, allowing you to showcase brand imagery with high-resolution photography. For customers to easily navigate large catalogues, the theme offers home page menu lists and slide-out carts.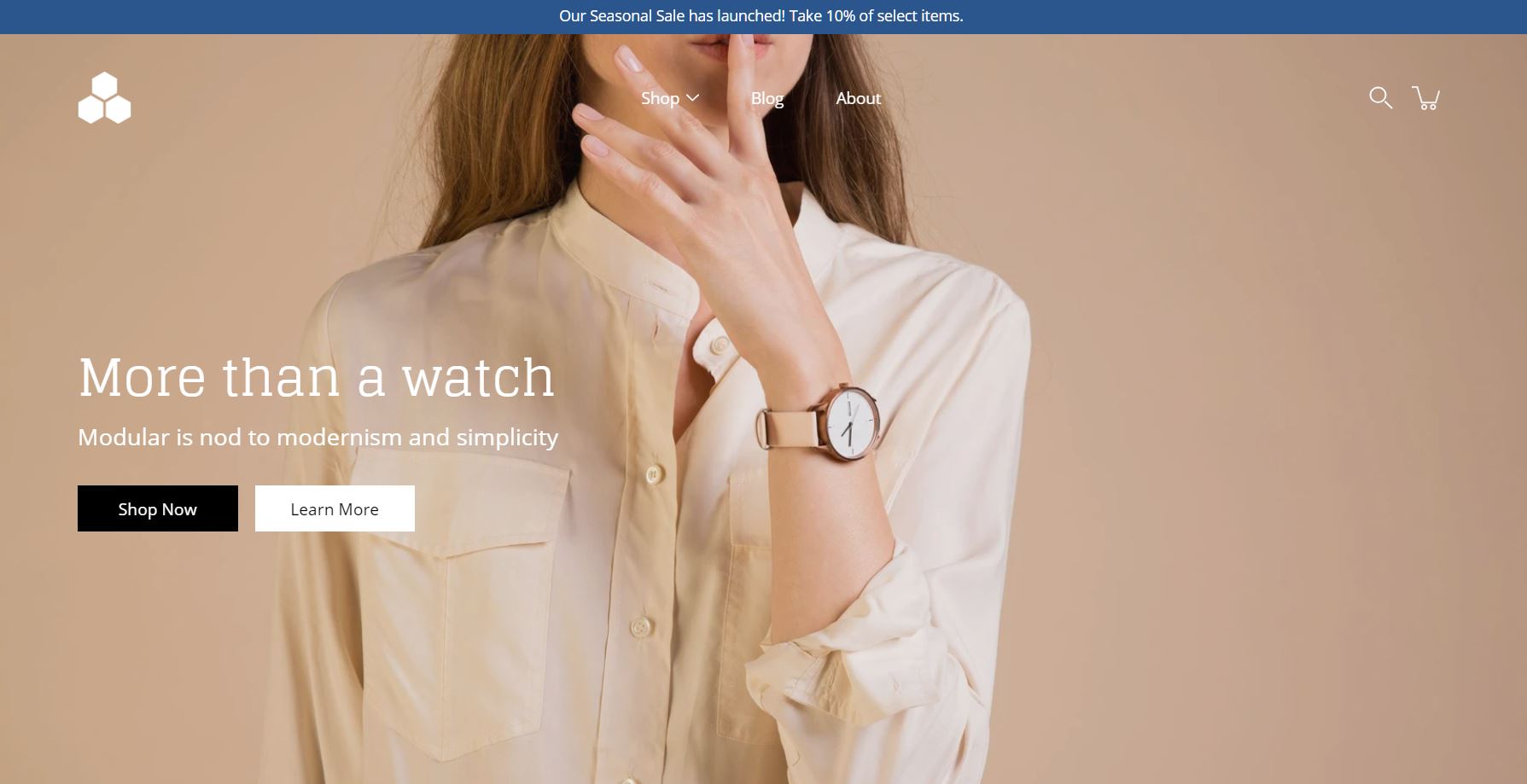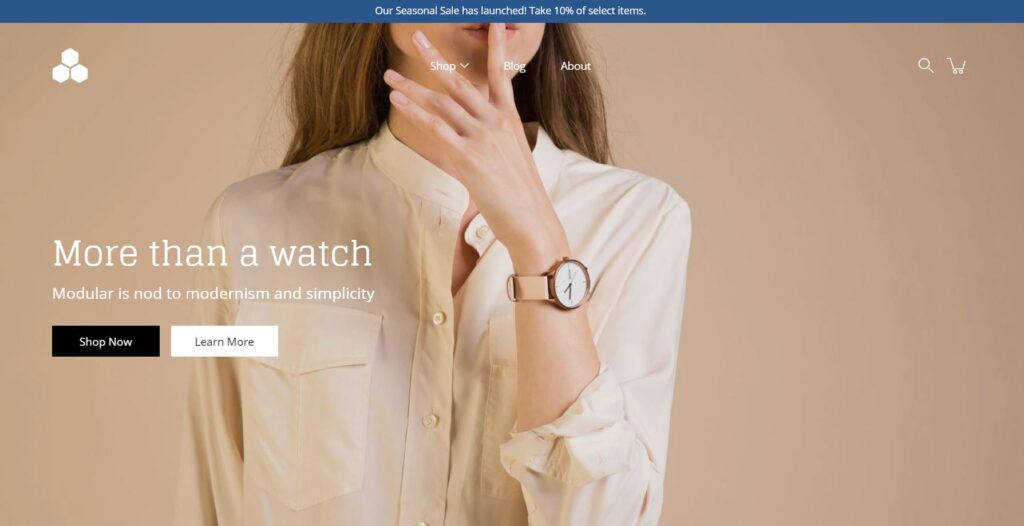 4. Venue
Perfect for brands across multiple channels, Venue is one of the best premium Shopify themes for businesses who sell online and in-person. Why? Because it comes with a dates and events section that's perfect for getting customers to visit your physical store. The theme is also packed with unique features like a built-in age-checker popup for brands selling age-restricted items.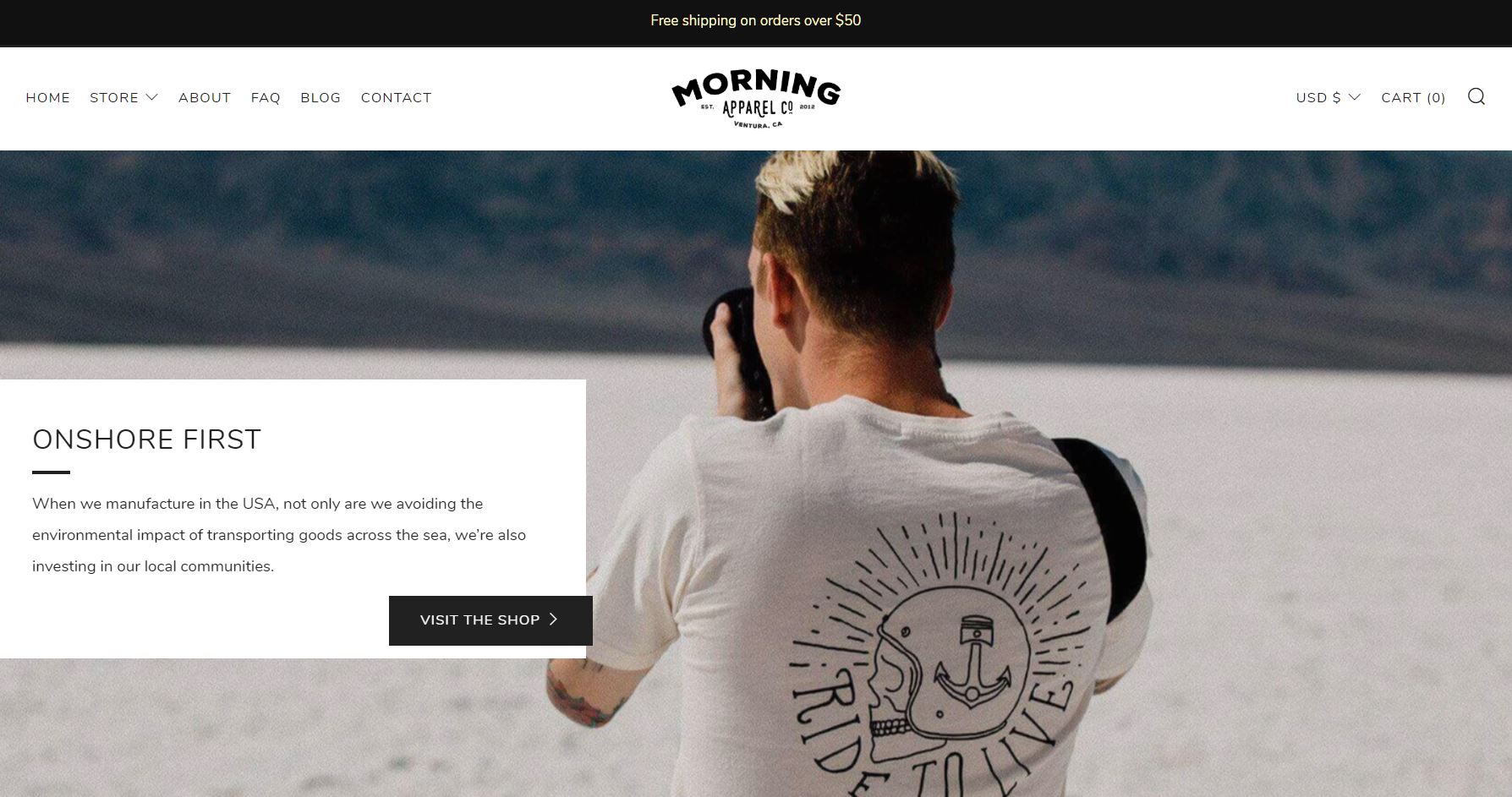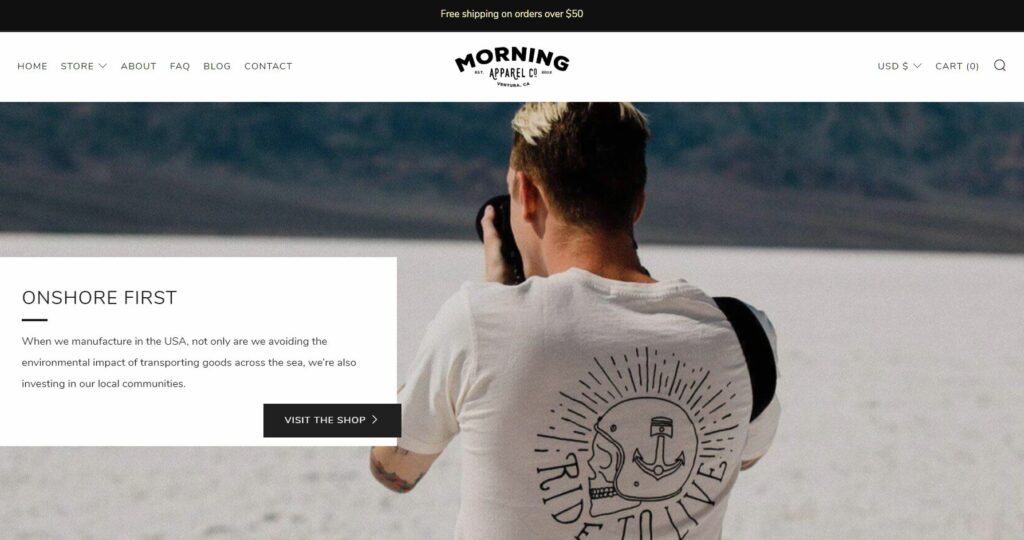 5. Artisan
When using Shopify for eCommerce, does your business blend products and complementary services? The Artisan theme lets you create a tailored contact, enquiry or sign up form that will perfectly suit the needs of your business. It also includes beautifully designed tables so you can feature products and services side by side. You can showcase key features, product bundles or pricing tiers.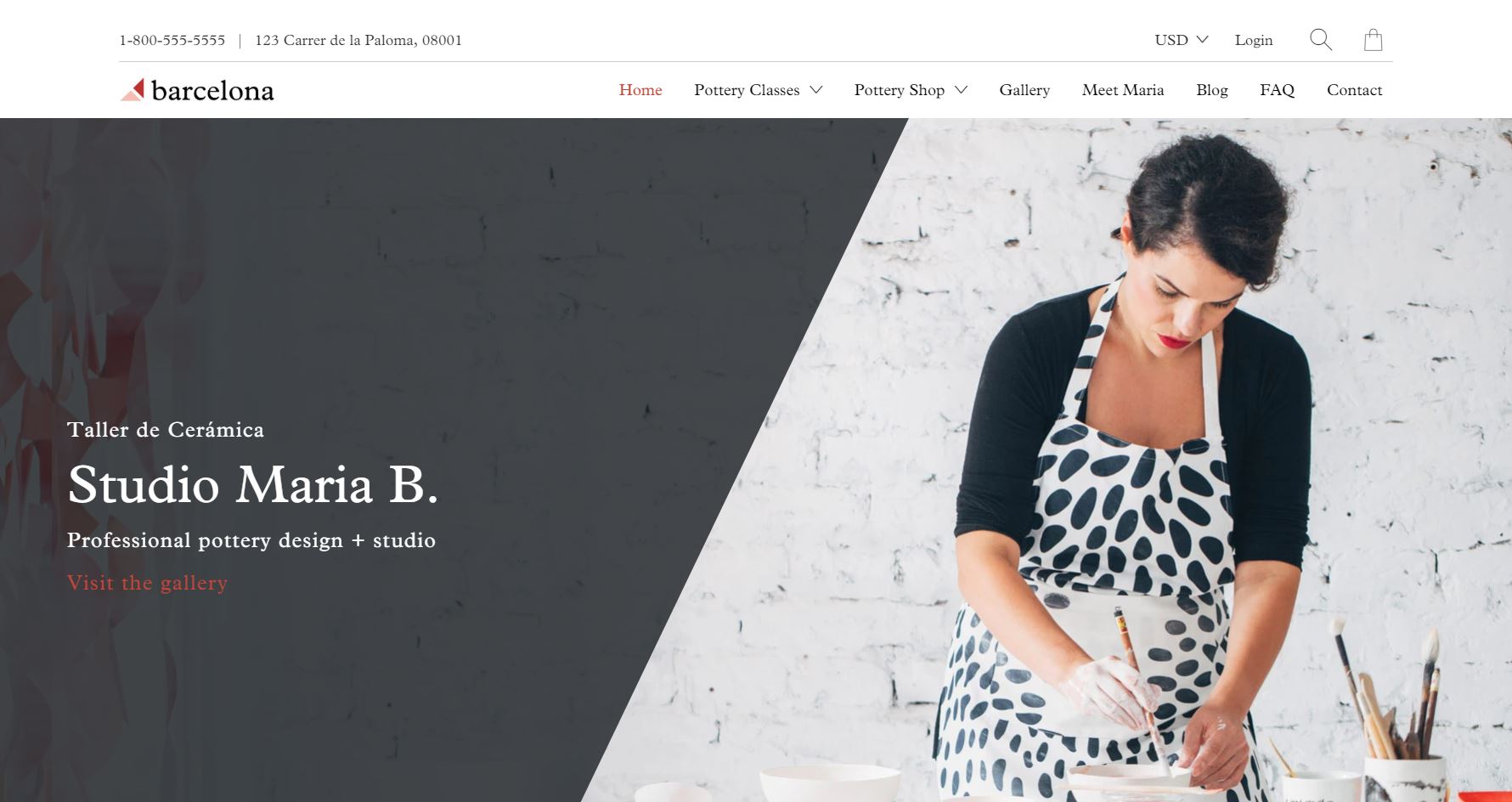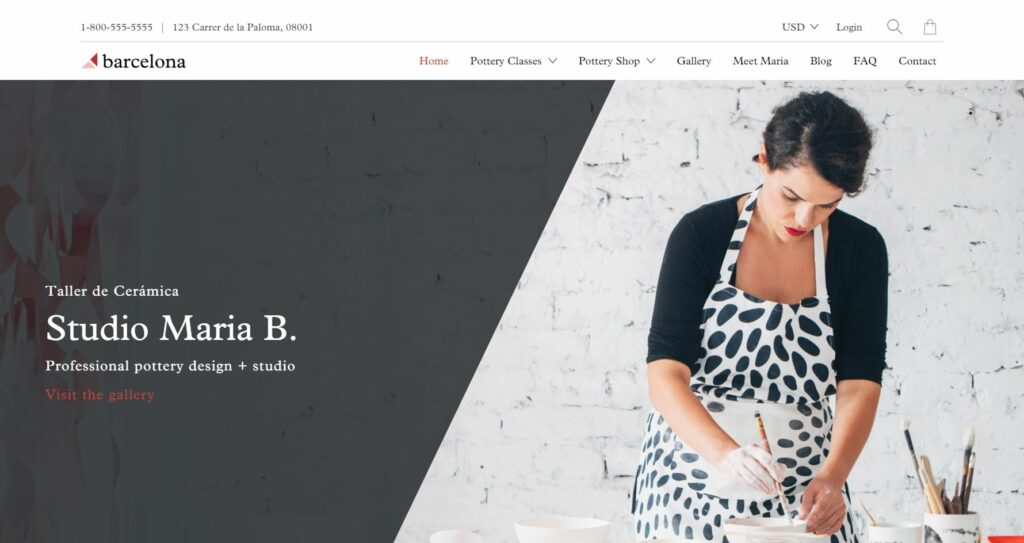 What are the fastest Shopify themes?
Time and money typically go together — it's a rule in business and a rule in life. When using Shopify for eCommerce, it's a rule as well.
Online shoppers get easily frustrated with slow websites and if your store is constantly loading, they'll eventually click away and go elsewhere. If speed is your utmost priority, here's a list of the fastest Shopify themes today.
1. Turbo
Judging by its name, Turbo is one of the best Shopify themes if you want optimal speed performance for your e-Commerce site. Its performance settings include two options: Sport and Ludicrous. The Sport option gives performance-enhancing features such as refined quick shop, smart image loading, 'minified' CSS and HTML and infinite scroll and 'load more.' If you want all of these features plus a page preloading option, Ludicrous gives you the full package. With its optimal speed and enhanced performance, it can easily accommodate high volume, large catalogue shops including Shopify Plus merchants.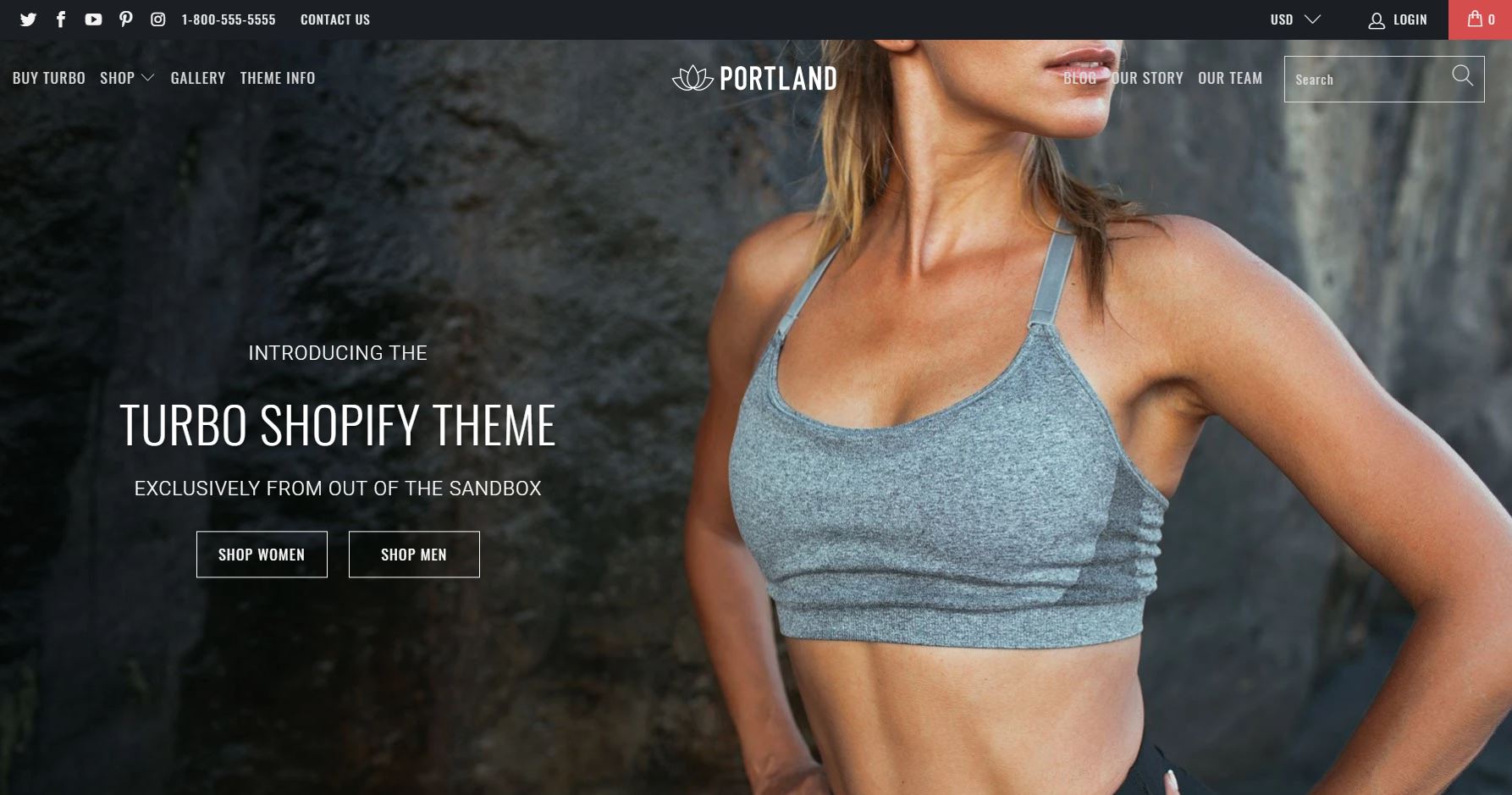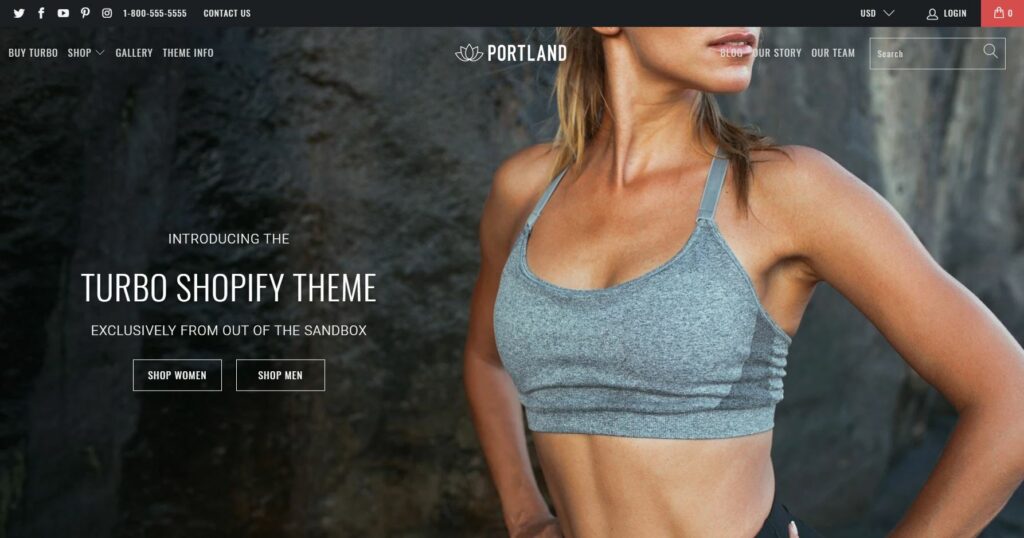 2. Flex
Out of the Sandbox, the team of developers behind Turbo, has a terrific streak of creating fast and attractive Shopify themes. The Flex theme is definitely their game-changer, which gives you more control over your online store and offers lots of options to customise your site at will. For example, additional granular settings control, multiple layout and section options and easy implementation of custom CSS are all included in this mighty theme. You can also choose from 12 styles, making it one of the most versatile Shopify themes out there. Whether you're selling clothing, jewellery, shoes, furniture or tech gear, your online store will be perfectly rendered with Flex.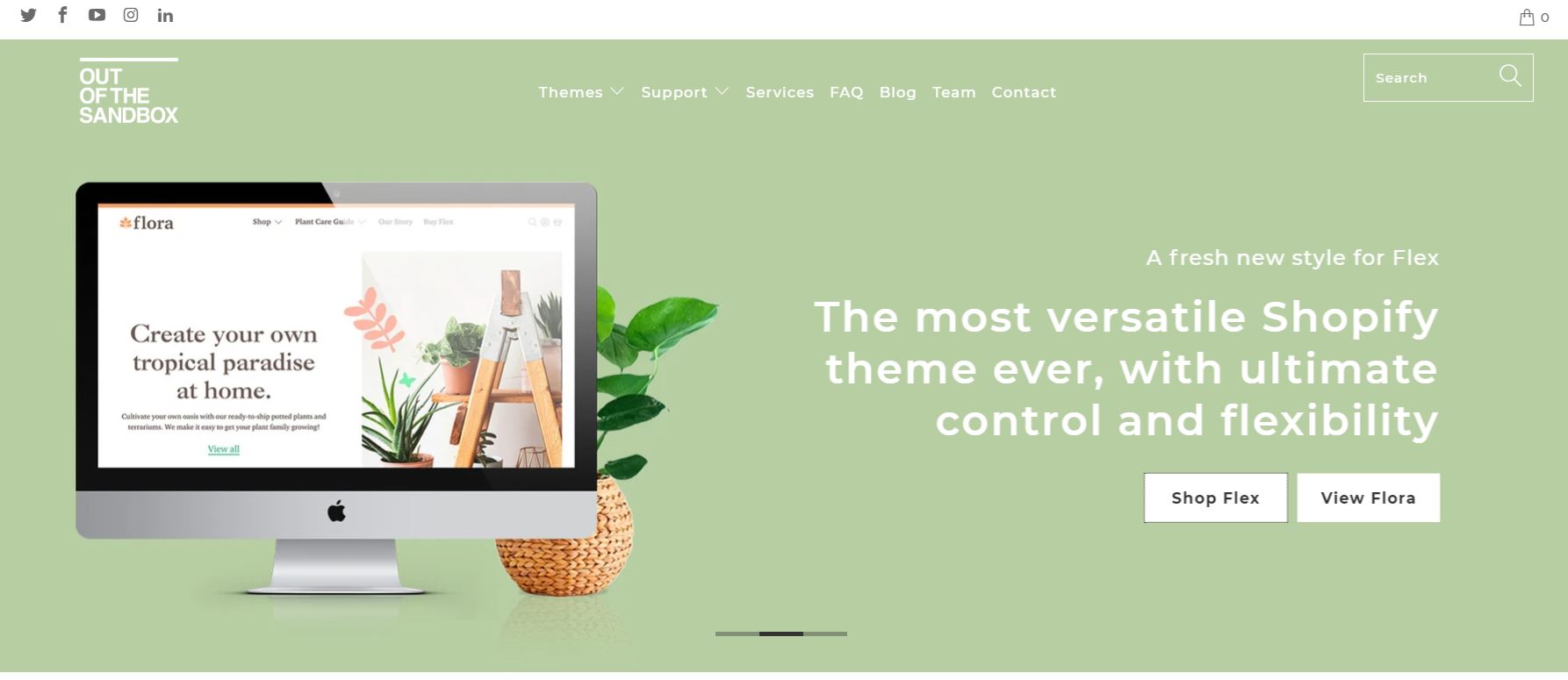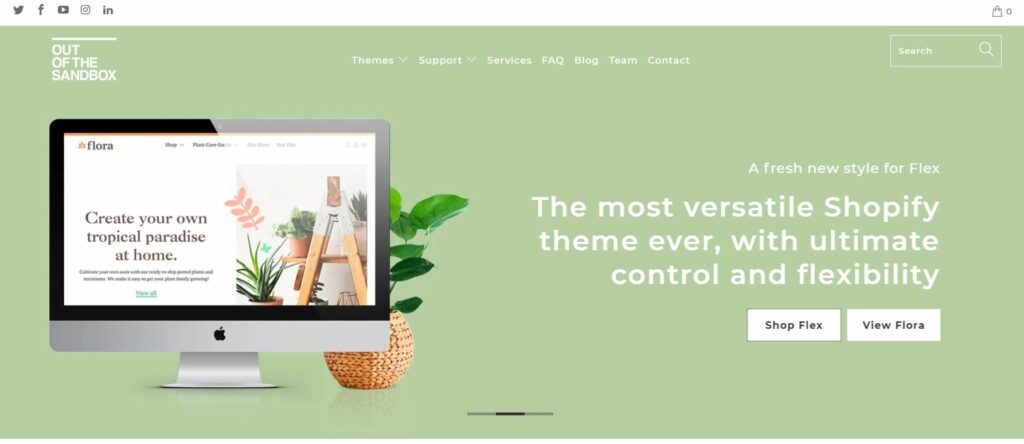 3. Fastor
Of course, we just had to include Shopify's best-selling theme for 2019. Fastor is one of the best Shopify themes when it comes to providing customers with a fast site loading experience. It contains a clean, compressed code that's designed specifically to make your online store load as fast possible. CSS and js files are put in one file and don't consist of any spaces, making your site load incredibly quickly. The theme also gives you plenty of room for customisations so you can build a unique style for your branded online store. Additionally, the theme has a whooping 87 pre-made demos, ready for use! Amazing, right?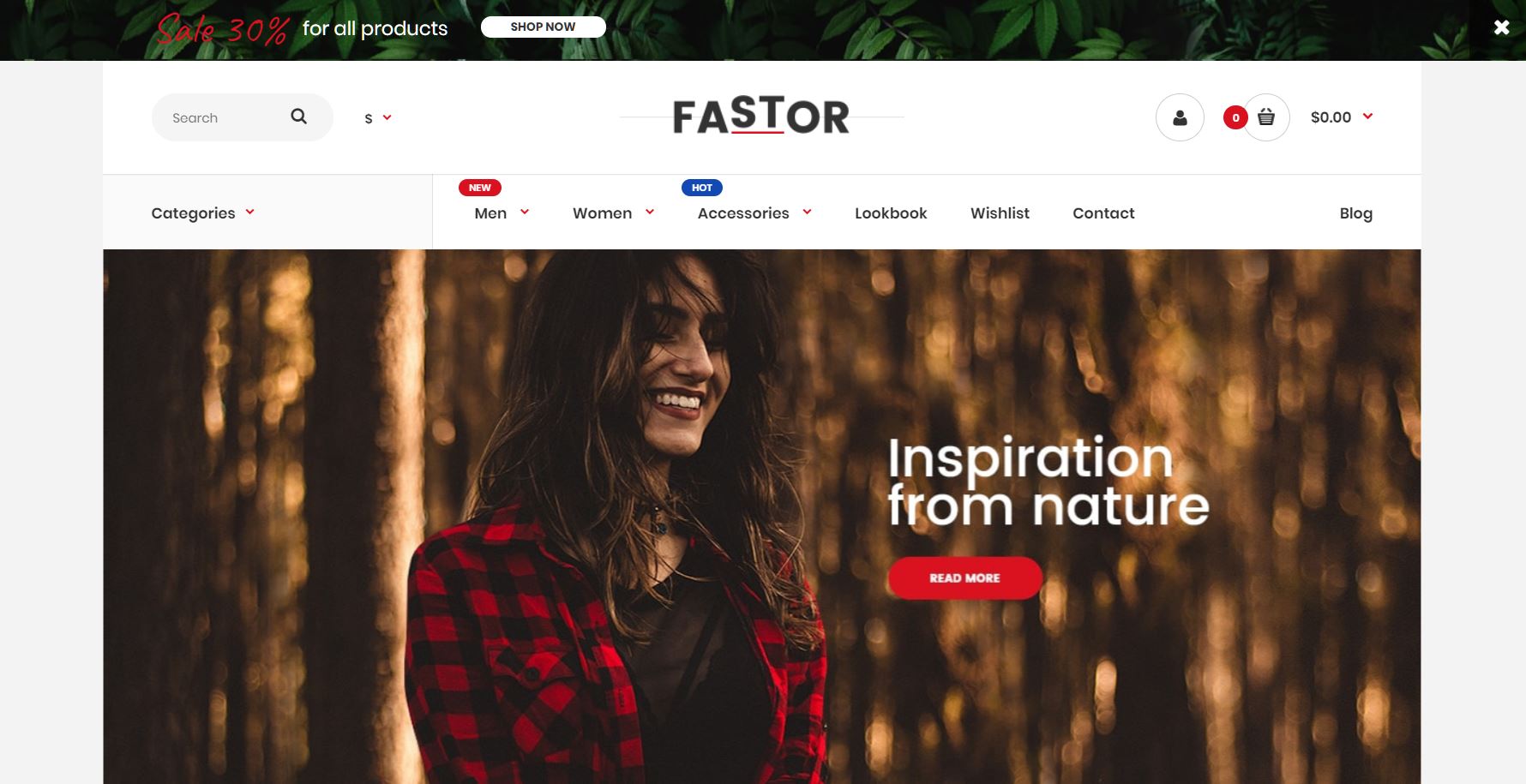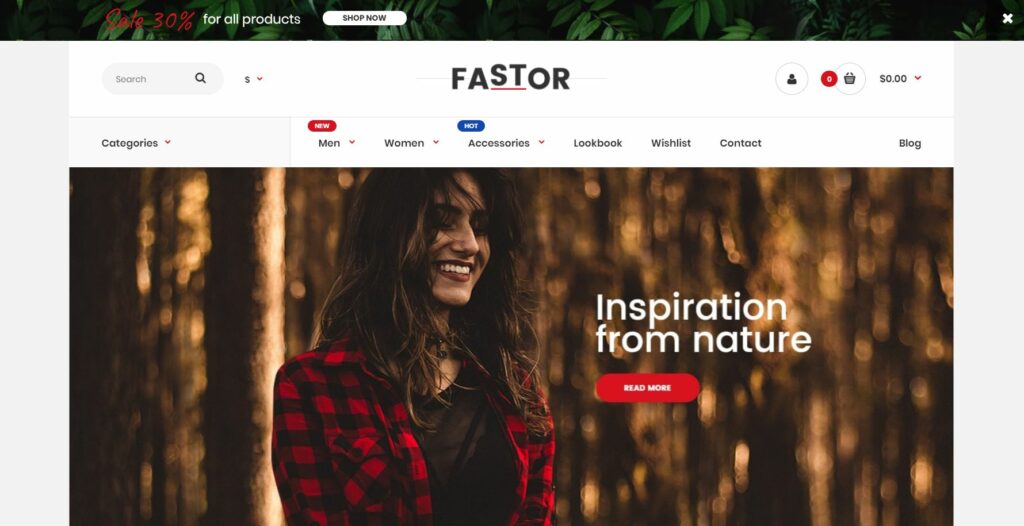 4. Boostertheme
Boostertheme isn't as advanced as the ones from Out of the Sandbox, but it's still lightning fast for brands who use Shopify for eCommerce. It focuses on conversion boosting features that would otherwise require apps that could slow down your site's speed. For instane, the theme has excellent upsell and cross sell fuctions as well as social proof sale widgets that many other themes don't have. Boostertheme is a fantastic choice if you're looking for a fast theme and an opportunity to be aggressive with your e-Commerce marketing efforts.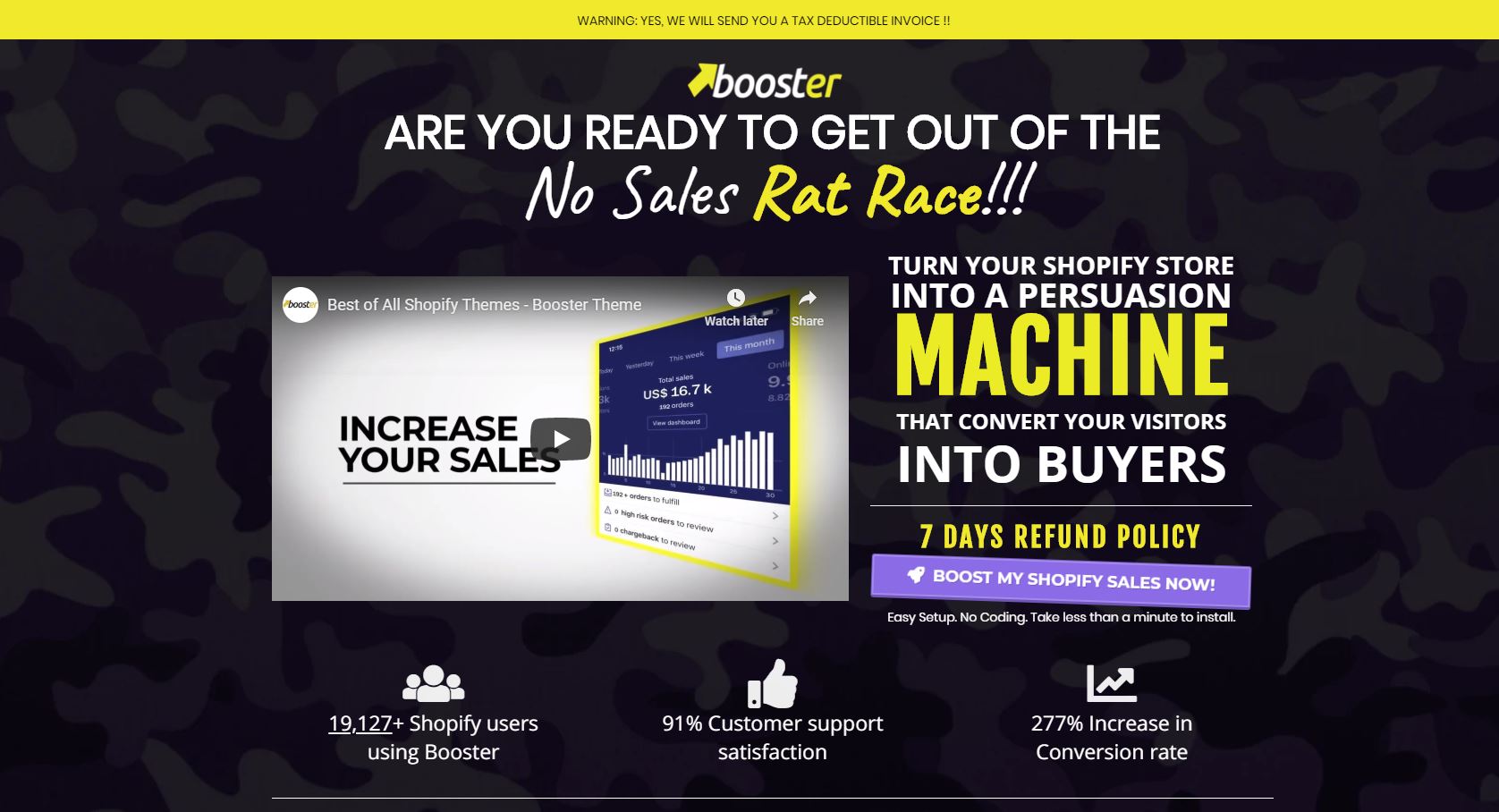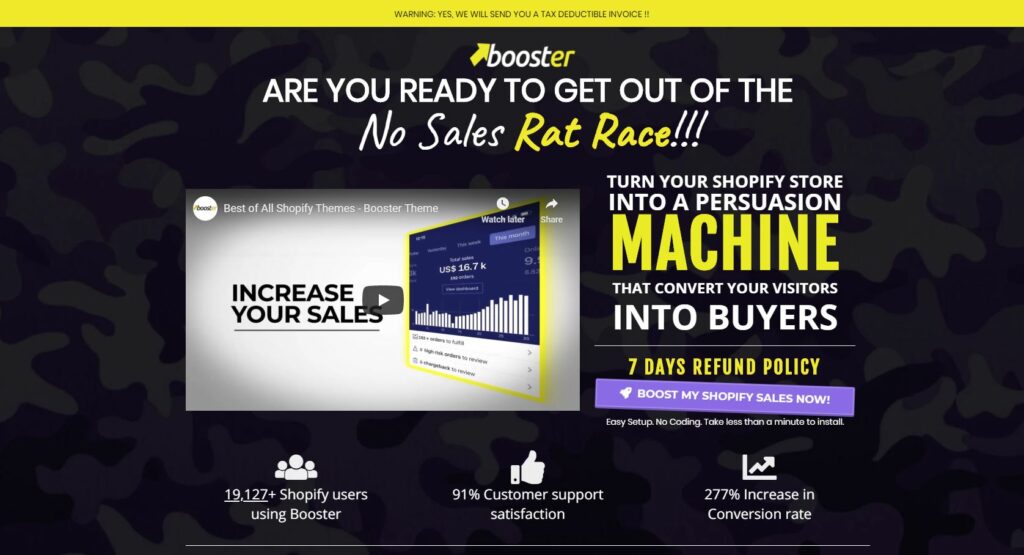 5. Shella
Shella is a multi-purpose Shopify theme that's highly responsive and wickedly fast, sporting some premium features for its solid price. While it's a theme predominantly oriented towards fashion sites, it also has skins that are just as perfect for electronics, furniture and even cookware. Since Shella is optimised for SEO, the theme's speed will help improve your rankings on Google search results and satisfy customers, even those who are in a hurry to shop.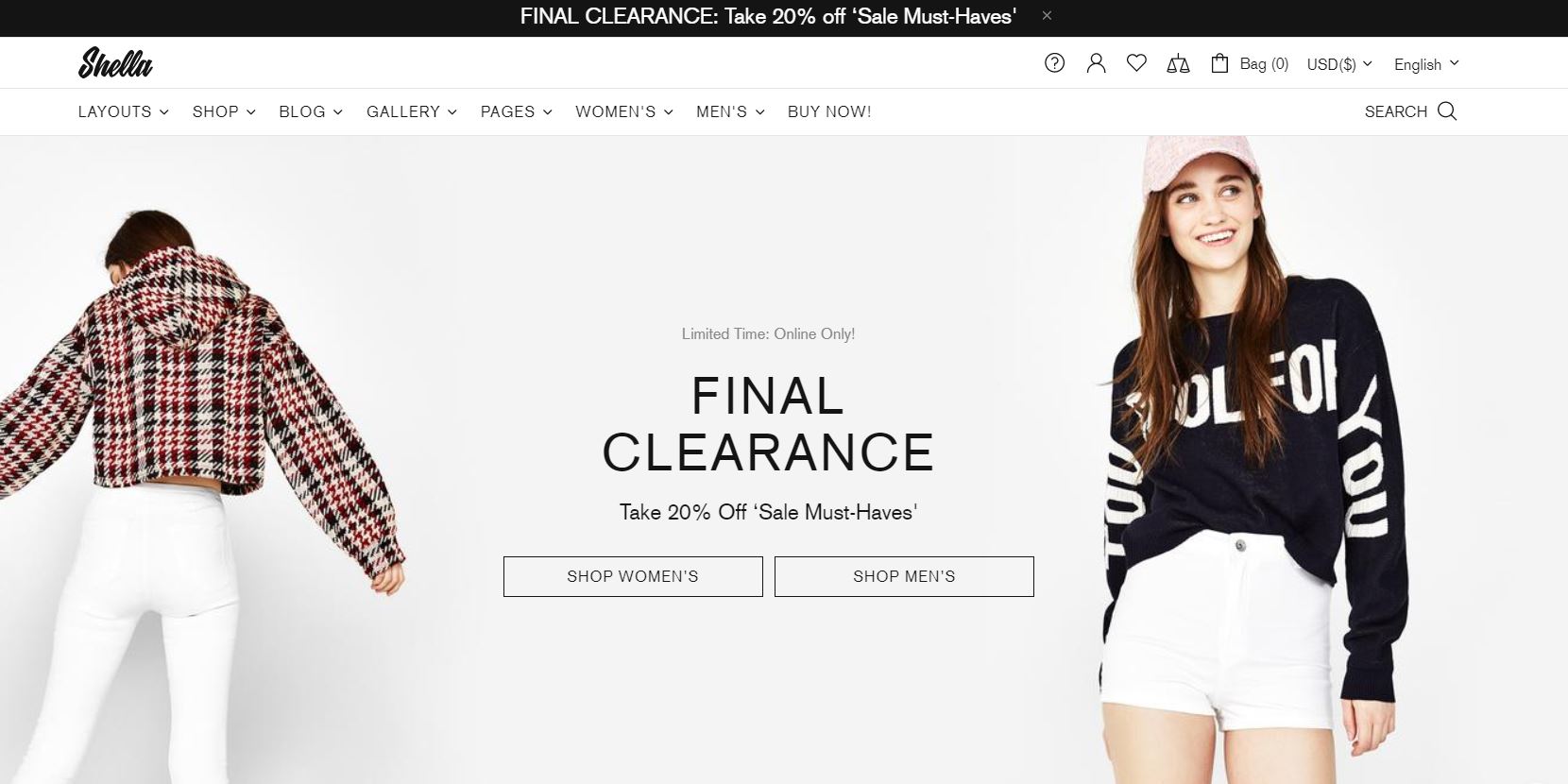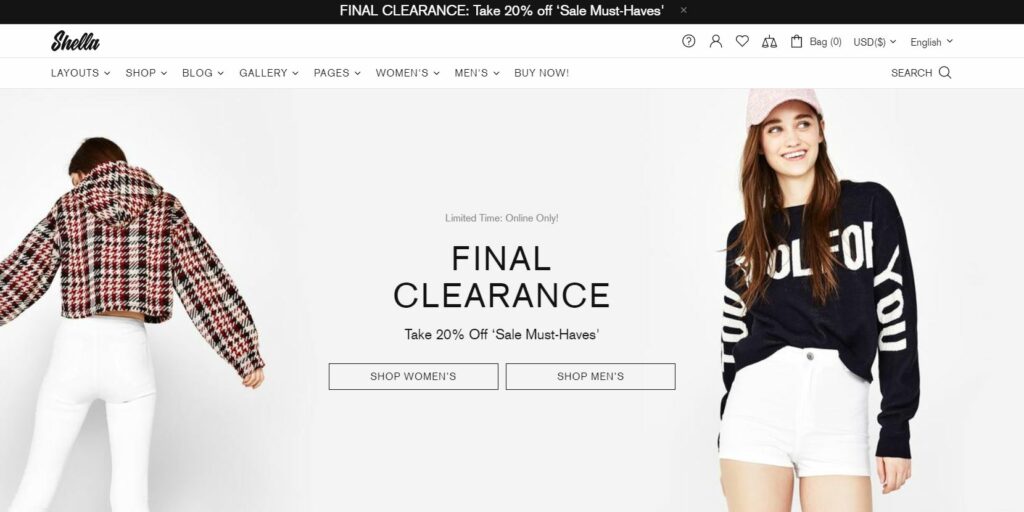 The Best Shopify Themes for Mobile-Centric Brands
In Australia, over 48% of people shop via mobile at least once a week. When using Shopify for eCommerce, this means that having a mobile-friendly site is crucial. Your product pages and checkout process need to be optimised for mobile users.
The good news — there are plenty of mobile-friendly Shopify themes available today. We've rounded up the best of the best.
1. Colors
If you're just starting out and prefer to set up your e-commerce site easily, Colors is a great theme for beginners. As suggested by its name, it's a colourful theme that will brighten your photographs across all devices. It also comes with several product-related features such as product slides, product reviews, etc. It's also very simple and easy to navigate for customers.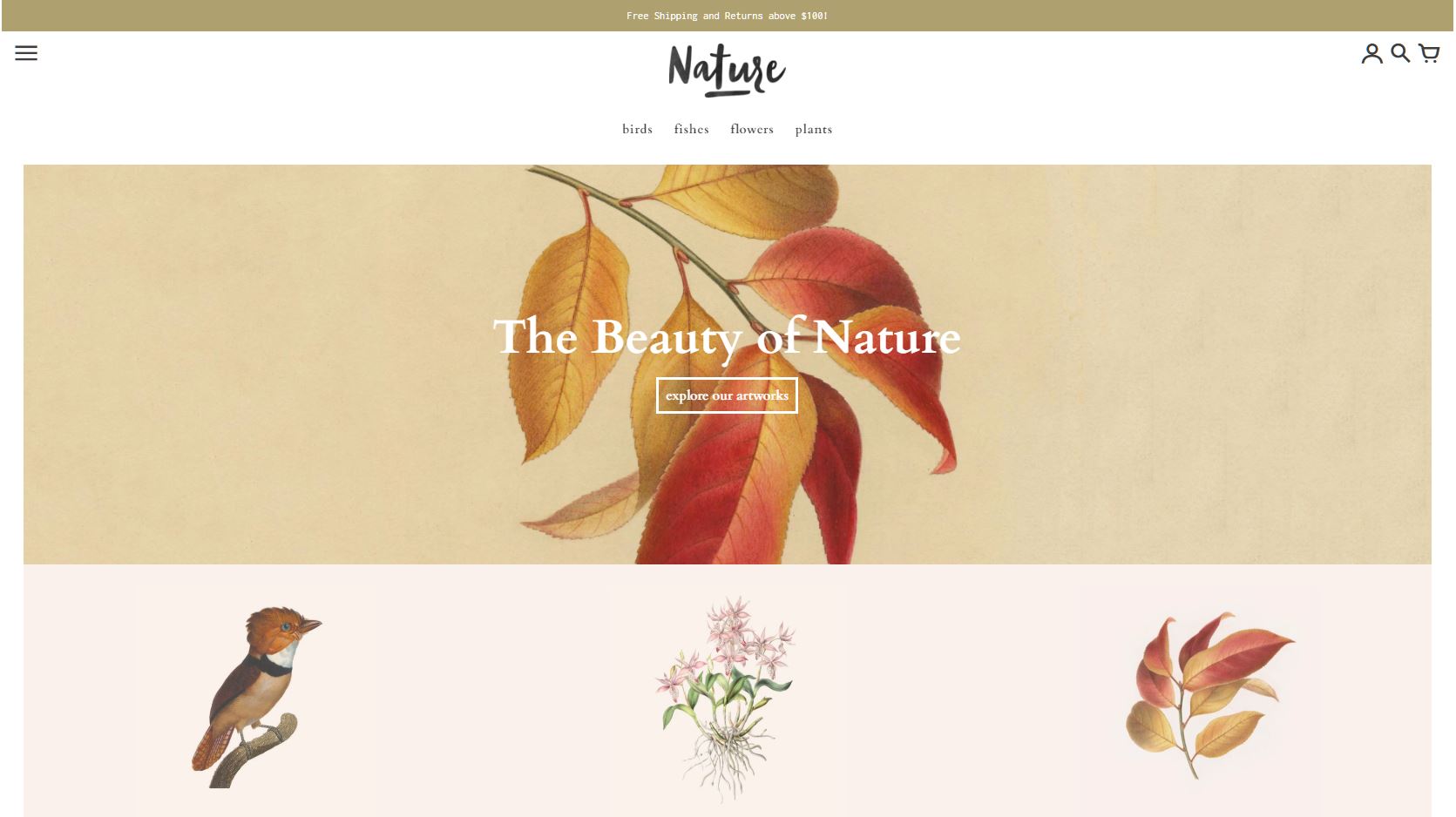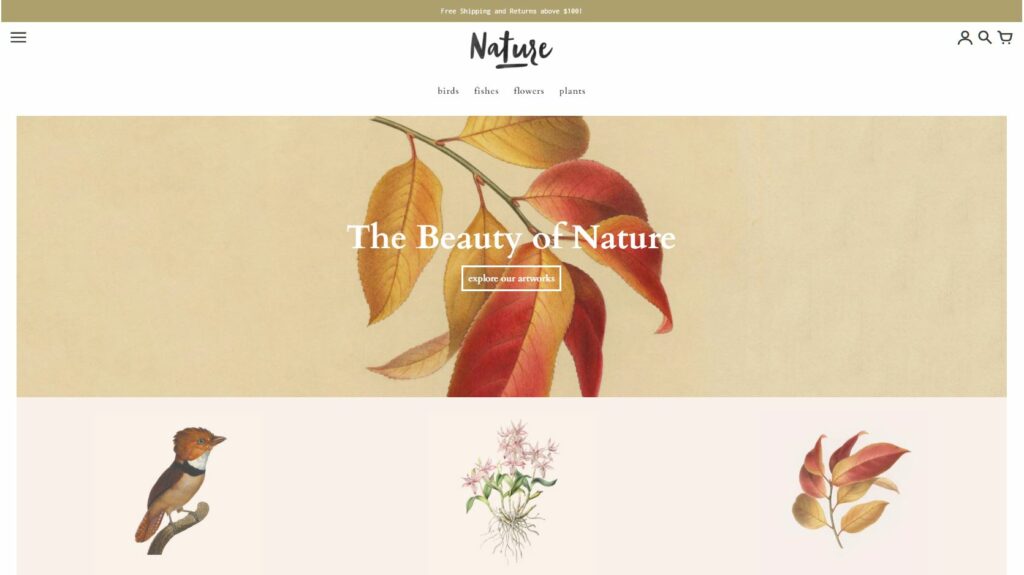 2. District
District is one of the best mobile-friendly Shopify themes because of its unique Instagram integration capability. The theme is also highly customisable with features such as a mobile-responsive slider. For marketing your products effectively, it boasts of a promotional banner at the top of the homepage, a collection gallery and popup promotional messages.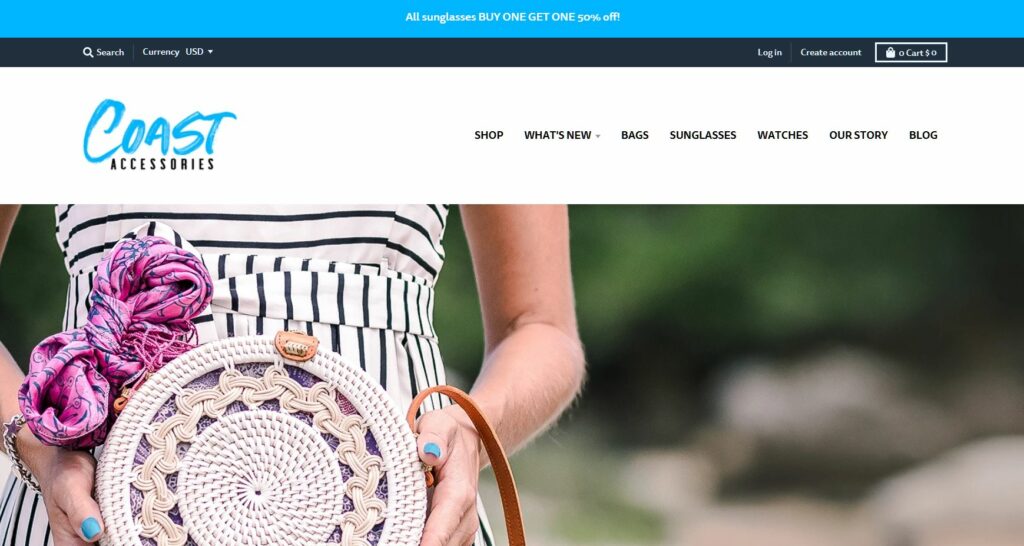 3. Canopy
Canopy is one of the most flexible and versatile Shopify themes as it's compatible with all kinds of inventories, no matter the size. The theme lets you define the order of each row on your store's homepage. You can also enable or disable the contents of the row based on your store's current needs. Another advantage is that customers can quickly add items to their cart without having to exit their current page. The theme also offers large menus with convenient links to other categories and pages.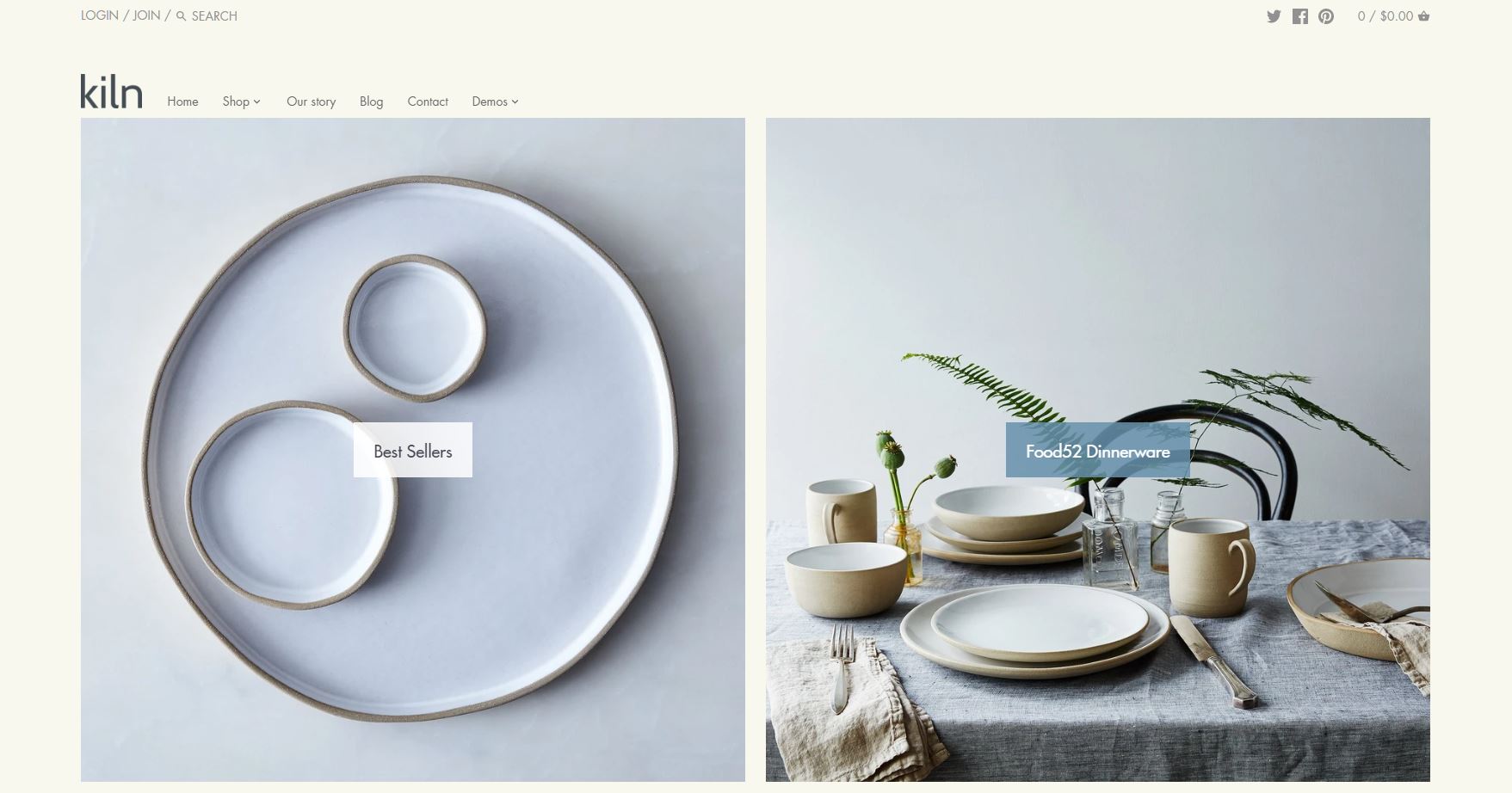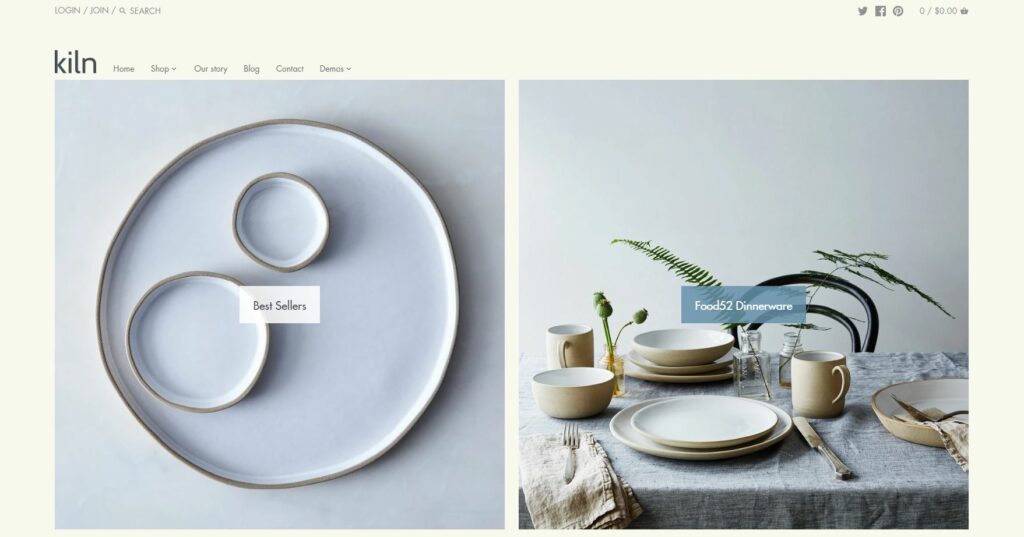 4. Pop
Pop is great for online stores with a small to medium-sized inventory. It supports a 'fly-out' shopping cart that helps users check out easily, making it remarkably user-friendly. Navigating the theme is simple and easy as well, as customers can use the large sidebar for quick access to your products and categories.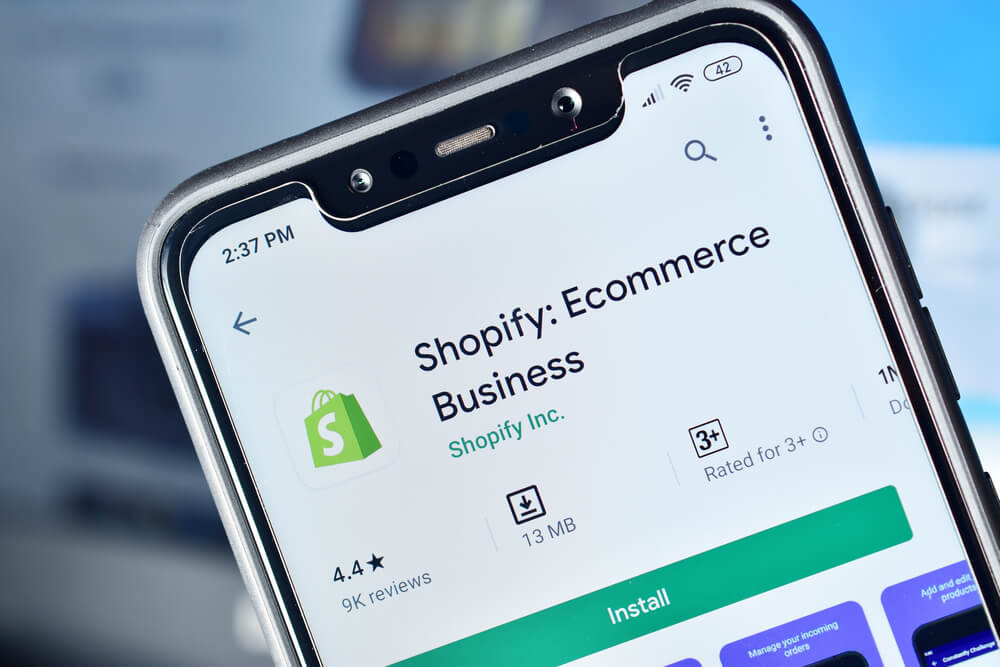 5. Venture
Venture is a bold and versatile theme that sports a contemporary look. It lets you design a layout that works well across all devices and create a stunning homepage slideshow to entice customers. Venture's prominent features include drop-down menus with multiple columns, typography options and a promotional bar. With its easy customisation options, the theme can be used for all types of products and categories. It's also built for large catalogues so if you have lots of products, this is the ideal mobile-friendly theme for you.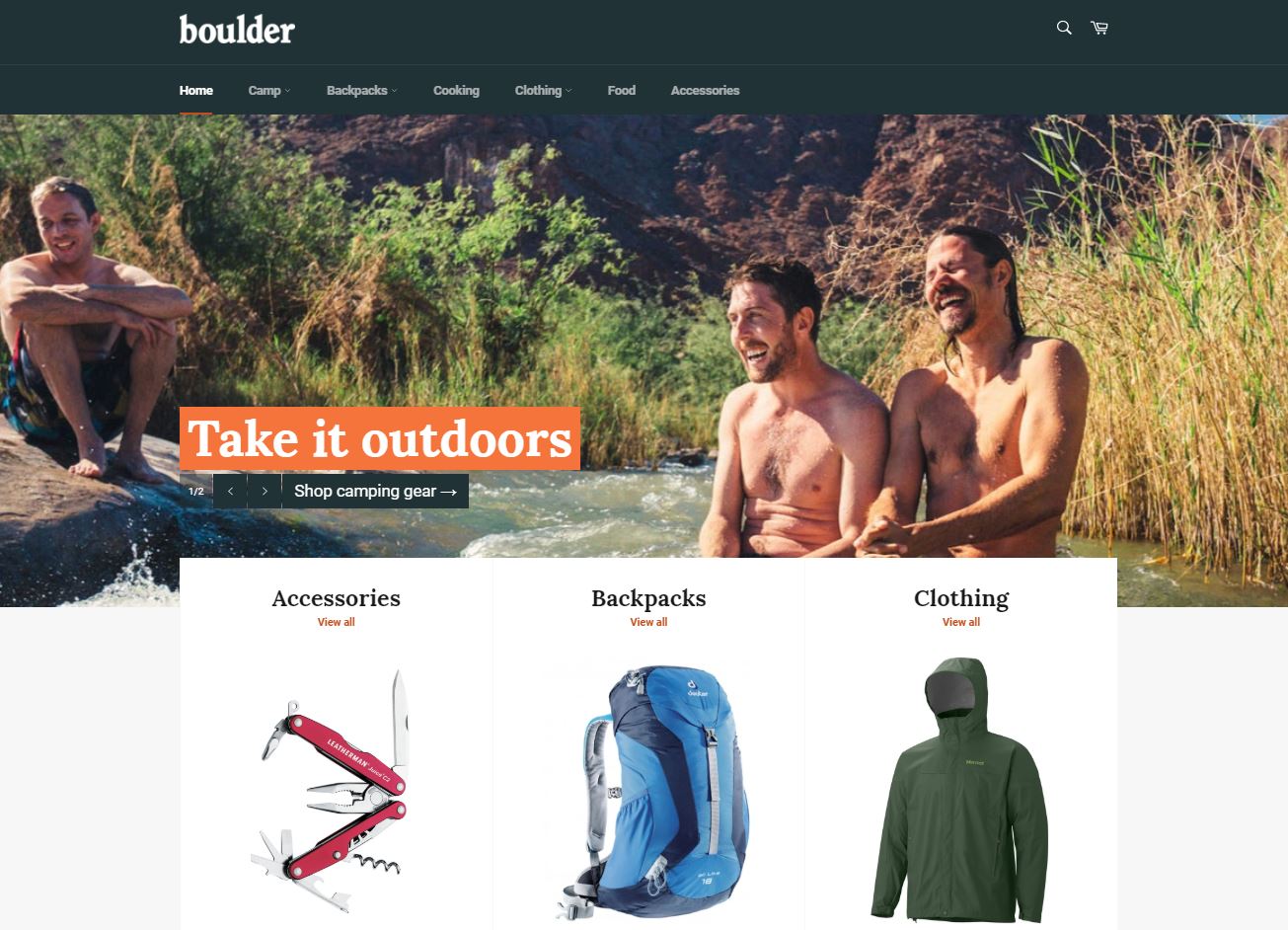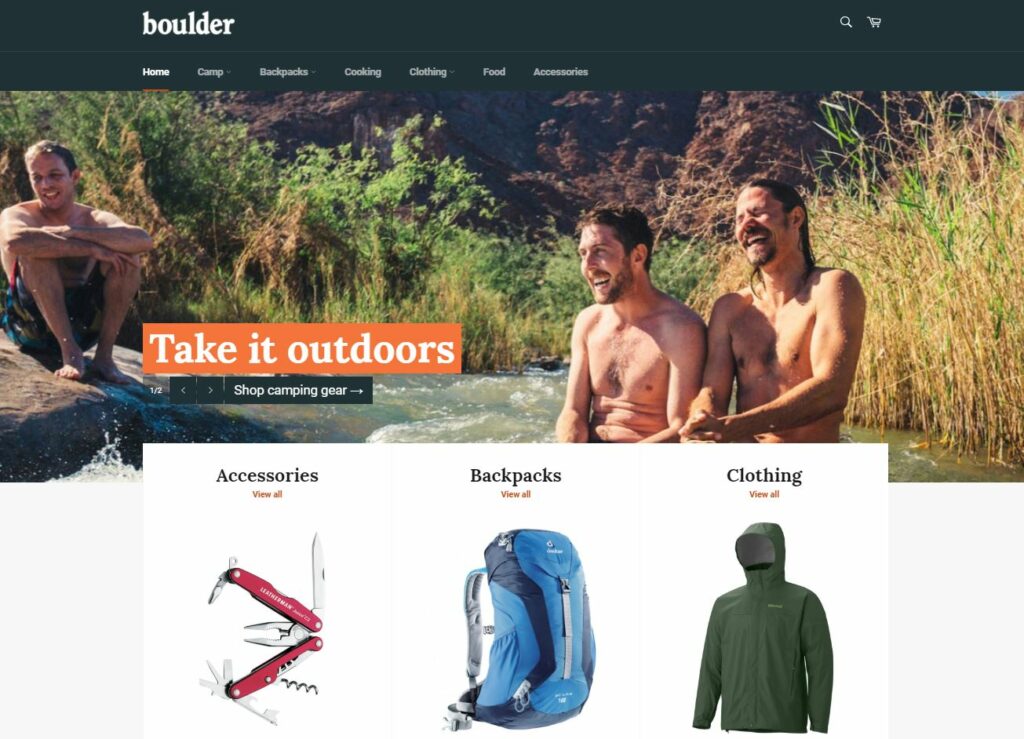 What are the best Shopify themes of 2021?
The best Shopify themes for eCommerce don't just help you create a store that looks nice, but they're also effective in helping you convert more visitors into paying customers.
To help you find the perfect one to upgrade your eCommerce site this year, we've collected the best Shopify themes of 2021. Aside from working seamlessly across devices and being brand-aligned, these Shopify themes for eCommerce cover key features that online shoppers look for in.
Shella
Shella is one of the premium Shopify themes for eCommerce. It has over 80 pre-designed site pages and 17 layouts, including ones that feature video players or full-screen sliders. What's great about this theme is that you're not limited to using the demo content. While the templates are already terrific, you have the option to enhance them with custom CSS code or even create your own designs from scratch.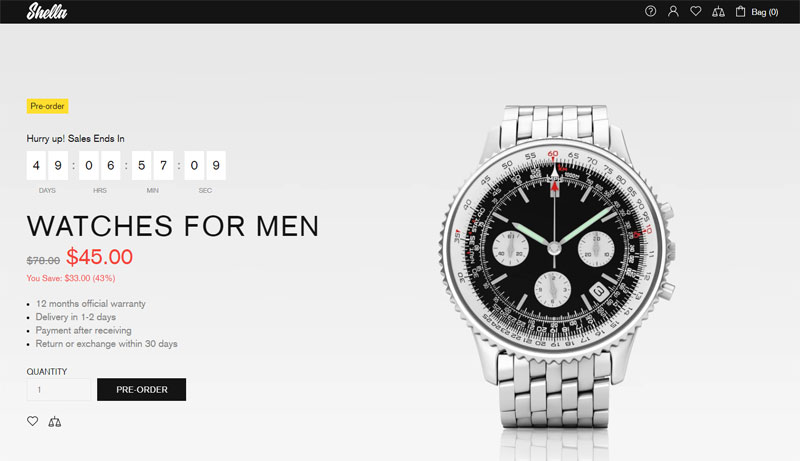 Wokiee
Wokiee is an ultra flexible Shopify theme that's ideal for almost any type of online store. Its CMS lets you customise everything from the site content and images to navigation and products or collections. With 70 eye-catching layouts to choose from, you'll find the best template to use, whether you're selling clothes, furniture, electronics, food, books and many more.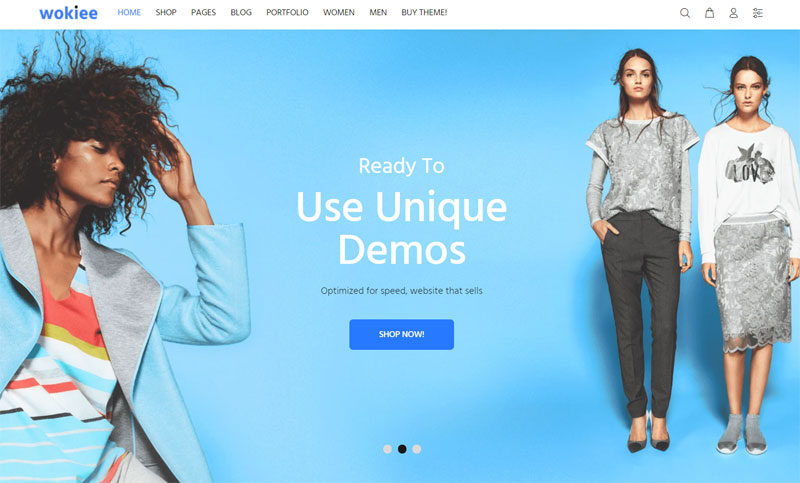 Universe
Universe is one of the multi-purpose Shopify themes for eCommerce as it comes in three store variations. It is lightweight and fully customisable, making it suitable for both smaller and larger stores. The theme's layouts are easy to edit and design to your liking. Universe is arguably the fastest Shopify theme in this section as its creators focused on fast load times to maximise conversions and ensure customers don't click away.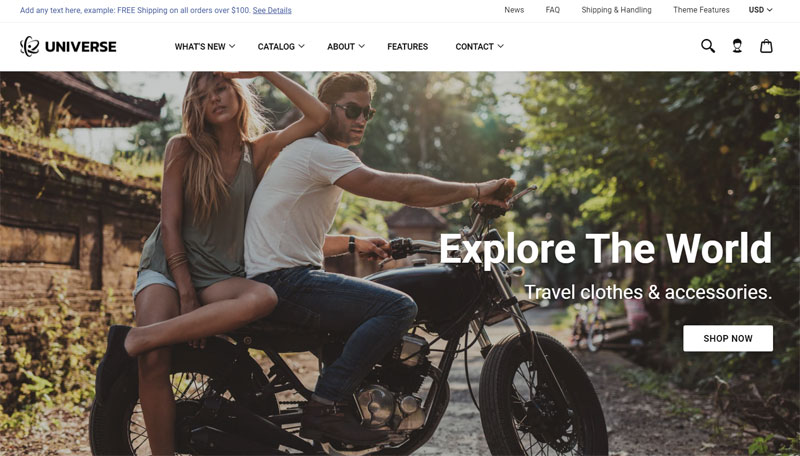 Roxxe
Roxxe is an all-around Shopify theme for eCommerce stores. It works well with any industry, whether you're operating a niche business or a fashion boutique. The theme's features are easily adaptable, with various tools to enhanve your customers' shopping experience. A unique selling point of this theme is its integration of several theme skins that can be applied on certain eCommerce sites — from baby products or electronics to cooking utensils or auto parts.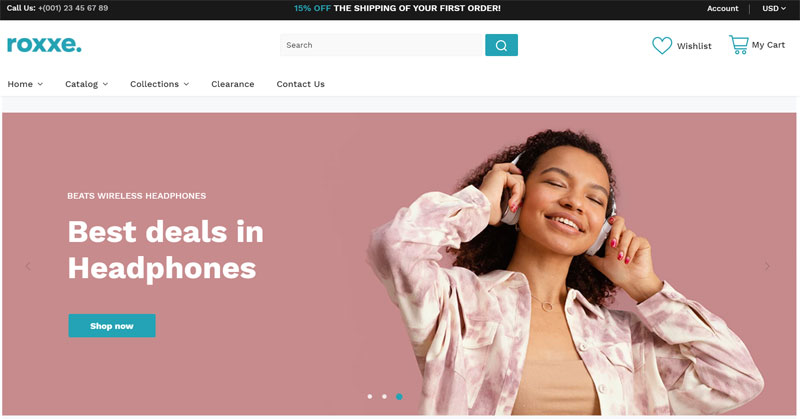 Editorial
Interested in one of the best Shopify themes of 2021 designed for brand storytelling? Try Editorial, a publishing-focused eCommerce theme. It allows you to showcase your products with narrative content, letting your customers better understand what you and your products stand for. The theme includes three design presets that allow you to link your product pages to blog posts and vice versa.

In the bustling digital marketplace, choosing the right Shopify theme is pivotal for your e-commerce success. Whether you prioritise price, speed, or compatibility across platforms, the ideal theme sets the stage for a seamless shopping experience. It's about striking a balance between aesthetic appeal and functionality, ensuring your online store not only draws customers in but also provides a swift, enjoyable journey from homepage to checkout. Invest wisely in a theme that aligns with your brand and market demands, and watch as your e-commerce platform flourishes, converting visitors into loyal customers.