Travel SEO For Your Business
There are many questions to ask when it comes to search engine optimisation for travel agencies: how can you increase bookings and make more sales from your travel website, and how can you guarantee a steady growth of your travel business? Don't fret because these questions can be answered through travel SEO, and we are here to help.
Travel SEO is not a theoretical concept per se, but it is a term used to describe the set of steps you can follow to optimise your travel website for search engines.
Differentiating Travel SEO from Other Industries
Whether you are focusing your travel services around specific events or specific destinations, there's going to be differences depending on what you serve. When looking at your website traffic and leads, you have to keep this in mind and time it correctly. It matters more in the hotel and travel industry.
You may look at search volume estimates for an event or travel destination this month and not be impressed with the metrics, but if you review it over the length of a year, you'd be impressed when the seasonal spikes come in. You can find this data with Google Trends and Google Keyword Planner.
News and media outlets on the other hand, usually focus on current events. That means if your event or trip is happening in 6 months, it's unlikely to get coverage now. The coverage will happen when the event is going on. This changes depending on the nature of your business offerings, but seasonality is important.
Importance of Travel SEO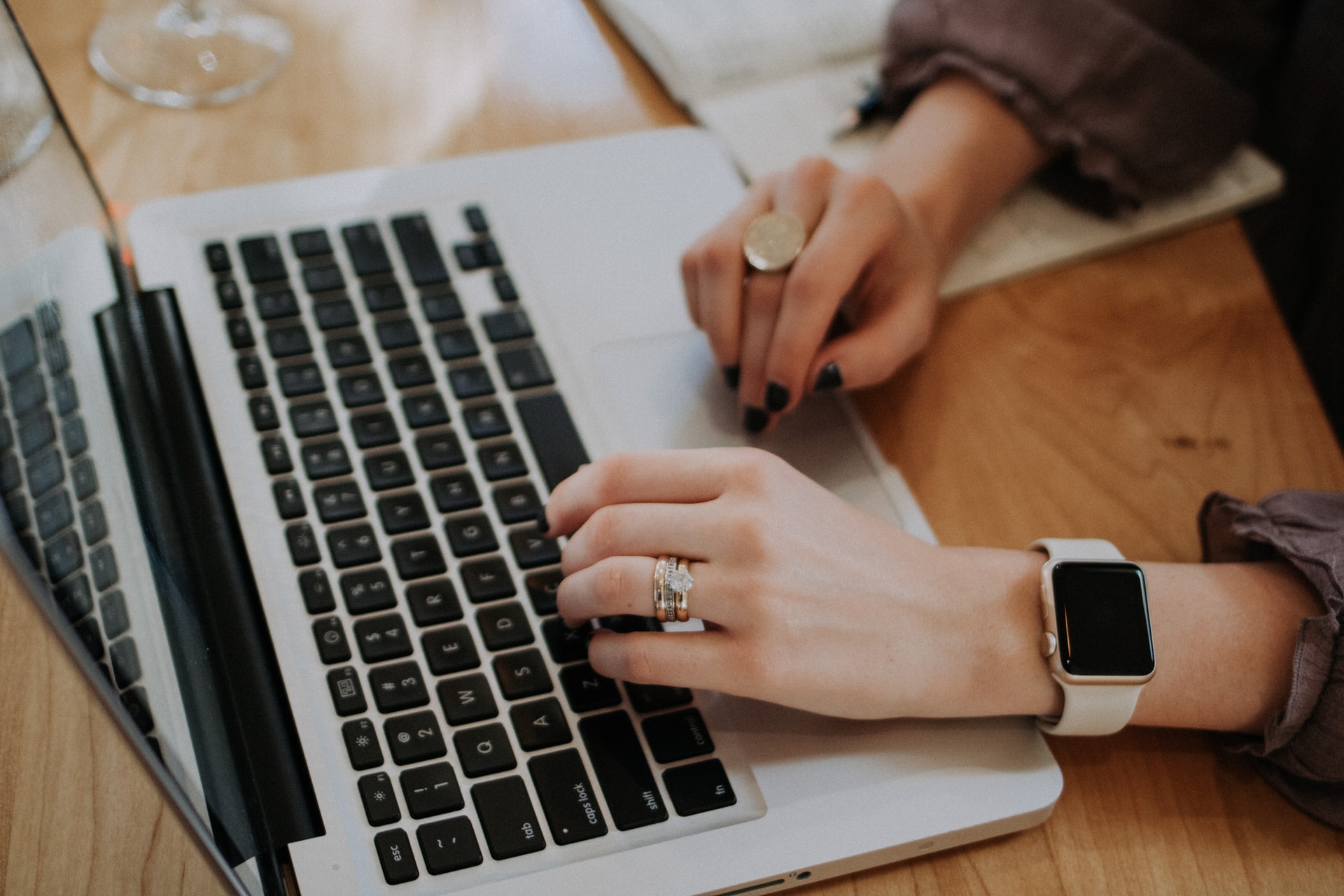 Why should someone in the travel business care about SEO? Well, if you have a travel website or blog and are new to the SEO and digital marketing strategies for hotels and travel agencies, the first thing you need to understand is the importance and benefits of SEO are for your website and business' success.
SEO Keywords For Travel Agencies
For one thing, you get more leads from search engines. The purpose of SEO is to help a website appear higher in the search engine result pages (SERPS) for keywords related to your business. For example, when a user opens Google and you type in a keyword, the SEO-optimised websites appear first in the search engine results. There are more qualified leads for those websites which are related to the travel and hospitality industry.
We can start by utilising keyword research. You can identify the most searched keywords your audiences are using. You can leverage and do a deep dive into the places consumers are looking to go. As travel bookings increase, it is crucial to maintain a digital strategy for every step in the buyer journey.
Travel and Current Events
A research study by Google on the behavior of travellers showed that a large percentage of people start their travel and booking process through search engines. Travel-related content to boost your website traffic and business is complex. And it is made more challenging with the ongoing global pandemic. However, it is one of the key industries that will benefit most from SEO and digital marketing.
Despite setbacks, today's hotel industry is often described as dynamic and competitive. Australia's tourism industry is valued at $81 billion in 2020–2021. This was 41% down in 2019 because the Delta-variant of COVID-19 has hit the tourism sector hard.
Despite setbacks, today's hotel industry is often described as dynamic and competitive. Australia's tourism industry is valued at $81 billion in 2020–2021. This was 41% down in 2019 because the Delta-variant of COVID-19 has hit the tourism sector hard.
But now is not the time to buckle down. The challenges of the last decade and the recent years have shifted the marketing efforts firmly into the spotlight to adjust to these speedbumps. It is more imperative to have effective digital marketing strategies for the success of hotel businesses, whether you are launching a new hotel, looking to increase bookings, or may want to beef up your brand to keep up with the demands of the times.
In this respect, digital is now the name of the game including social media management for hotels and travel agencies, boasting affordability, and potential for massive reach.
Crafting your travel or hotel's digital marketing strategy
Much like in other businesses, the first step in creating a digital marketing strategy is to think about your target audience because your goals will align with who exactly you are marketing to.
You need to be very detailed to understand and define that target audience for your hospitality business.
A great way for hotels to do this is by creating guest personas that represent the people they want to see at their check-in desk. Who is your ideal hotel guest? Create a detailed and well-rounded picture of these people by doing some research around these questions:
How old are they? Where do they live?

Who do they live with? Who will they travel with?

What type of job do they do, and how much do they earn?

What other brands do they love?

What are their hobbies and interests?

What do they read?

What social issues do they care about most?

Where do they shop for food and clothes?

What are their life goals? What is their big motivator?

What is their favourite destination?
How tech-savvy are they?
Which social media networks do they prefer?

How do they communicate at work, with family, and with friends?
Next on the list is you'll need to define your ultimate digital marketing plans for your hotel or travel agency. These will be informed by broader business goals. For example, a business goal may be to boost revenue by a certain percentage in the coming year and strengthen your brand in the millennial market. Another example is doubling your Instagram followers to reach more millennials and generating a 50% increased traffic to your website.
Once you have clearly articulated goals and understand who you're marketing to, it's time to get into the nitty-gritty of your travel SEO digital marketing strategy. You'll need to develop a plan which covers the digital marketing tools that will provide the best leverage that will help you achieve your goals.
The most popular and effective tools include:
Content marketing

Social media (Facebook, Instagram, TikTok)

Influencer marketing

Email marketing

Online reviews

The Role of Digital Marketing in Travel
As the borders in Australia ease and our ability to travel continues to increase in these unprecedented times, companies in the travel and hospitality industry must promote great website user experiences and content to maximise transactions and conversions.
With remote work becoming more common, people across Australia are spending more time at home. Glued to screens and devices due to the WFH set-up, the importance of your digital footprint and brand became more crucial than ever before.
The ultimate goal of content marketing is to build up the visibility, traffic, and authority of your site, and not revenue, per se. However, content marketing plays a big role in the way it indirectly affects revenue.
Travel Content Marketing
If you are in the travel or hospitality industry, you'll want to focus your creative content around travel, optimise your pages for quick loading times, relevant keywords, and maintain an easy-to-navigate website that supports users throughout their research and transaction.
Content marketing generally focuses on the top of the funnel and middle of funnel visitors, with a small portion focused on the bottom of funnel visitors before they transfer to your sales or customer service team.
Perhaps more than any other industry, the travel industry has fully embraced content marketing earlier than anyone else. Content marketing is one of the oldest and time-trusted tactics, and it has a lot of overlap with search marketing, email marketing, and paid marketing. These are all a part of your travel digital marketing strategy, which is then part of your overall travel marketing strategy, and they simultaneously work together.
So now that we know that content marketing is essentially about creating creative content related to your brand, you can promote for exposure and traffic back to your website. When it comes to online content marketing for travel companies, here are some examples:
High-quality blog posts on your company blog

Guest posts on other travel blogs infographics

Videos

Interactive infographics

Maps

Visual data

Product and service pages

Long-form online travel guides

Downloadable ebooks

Email campaigns
The hard part in planning your content marketing is knowing where to invest your budget, when to do it, how to execute, how to analyse, and how to learn from your experience.
Additionally, you'll want to tie in content marketing with a return on investment. This has historically been difficult to do, but there are formulas and ways to analyse the content marketing piece that can tie it in with actual revenue.

Content Marketing For Hotels
First, you need to create the type of content that your target audience is eager to consume and last is to be relevant and consistent with your content. Content is what keeps people coming back for more.
From blog posts to podcasts, online magazines, apps, e-books, short-form videos, and virtual reality, the nature of digital marketing for the hotel and travel industry has led the way with content that inspires and provides value. Great content can help build your audience, nurture existing customer relationships, boost brand loyalty, and increase bookings.
Content marketing can capture people at various parts of the customer journey and high-quality content is a key part of other forms of digital marketing, including SEO and social media marketing .
A good example would be seeing how easy it is for upmarket hotels to use beautiful photography to sell their rooms online, but even if you don't have the most breathtaking interior you can still use personalised content to convert clicks to bookings.
Travel Email Marketing and Automation
On a related note, if you acquire emails of past and potential customers, you're sitting on a gold mine of value. Properly nurtured, they can be worth much more in the travel industry.
One of the best things you can do on travel websites is to implement an end-to-end email marketing program. This program included both traditional email broadcasts (some call it email blasts) and email marketing automation.
Email marketing automation makes that much easier as it allows you to send the right email to the right person at the right time. We can put together a hypothetical list of people as well as their preferences:
Crafting Content for Travel SEO
When writing content for your hotel's guests, there are some guiding principles and best practices of online writing you should keep in mind:
Know your audience

Always keep your hotel guests in mind and think about the types of blog posts they'd enjoy reading. You should always write for your audience and not yourself.

Write a great introduction

You should hook your readers into your blog posts with an exciting introduction paragraph – it will increase your chances of them reading on, and the longer they stay on your website, the more likely they are to convert into a direct booking.

Proofread your blog posts

Spelling and grammar errors throughout your hotel's website content and blog posts only serve to make your business look unprofessional. It is better to have an editor read your posts through before you publish them to ensure that the way you communicate your business and brand is correct.
Here's how to get started when creating hotel blogging ideas and writing content for your guests through effective and relevant copywriting.
Create personalised content for your guests with the use of analytics to build a picture of your ideal guest, what their buying personas, interests, and requirements are. Gather further insights with an online survey. Polish your copywriting that specifically appeals to the audience.

Position your hotel as a local 'expert' in your blog posts. For example, are there local attractions, restaurants, or beaches nearby? Incorporate your connections with these demand centres into your hotel's content. Mention them frequently throughout your blog and on social media, focus on easy travel links and any deals that you can negotiate so that your guests feel like they are experiencing privileged access to these attractions via their booking with you.

Use the same friendly brand language and replace standard language with words that suggest an emotional engagement and warmth.

Don't lose your message in a medley of descriptions.Brevity is a virtue especially on your homepage. A picture is worth a thousand words. A good photo of people engaging in the amenities of your hotel and a single word can sometimes be a stronger and more captivating visual than a vivid description

Remember that it's not always about your hotel. Writing complementary content. differentiates between the offer and the experience sounds more persuasive. Plus, it puts your hotel in a good light as it showcases the many ways your hotel can be an accessory to a great travel experience.

The truth is, most readers won't read everything on your website. Attention spans are becoming increasingly short. To capture the attention of those who skim read, use buzzwords alongside images that show the guest experience. These will be tailored fit depending on the type of guests you'll be having. These will be different for leisure ('comfort' 'relaxing', 'indulgent') and business travellers ('fast', 'central', 'convenient').

Travel SEO Content Best Practices
Give ample care to your header tags and meta descriptions, as well. A meta description is a 130-character blurb below the title of your page in a search, and it needs to capture a prospective traveller's interest. Use fun and punch copy.

Header tags are headlines that tell readers and search engine bots what a page is all about. Craft a short phrase that is dynamic and contains a keyword

Avoid repeating the meta description for different pages. The meta description needs to sound confident, aspirational with a compelling call to action.

Focus on long-tail keywords to help improve your hotel's SEO.

Effective SEO content strategies balance between writing for the user, and for search engine bots that crawl and index your site. For example, if your rooms have fantastic views over the city, incorporate

'fantastic *city* views'

into the copy describing your hotel's amenities. Short-tail keywords will generate more website traffic in volume, but fewer direct booking conversions for your property – so be specific and try to focus on phrases that will not apply to all the other hotels in your location.
Hospitality-related Digital Marketing is Seasonal
As mentioned from the start, travel and hotel digital marketing is seasonal-based. A few things to keep in mind to not bring your digital marketing efforts to waste.
Create a subscription-based newsletter that offers travel and booking insights as well as promotional offerings. Here, you'll receive useful information to target them with more helpful resources and information at a later date.

Develop an engaging and gratifying social media experience for users to drive excitement around traveling with or to your brand.

Make bookings on your site as easy as possible. Travelers will be seeking quick and easy booking options, and you'll need to maintain speed and smart transaction flows to keep their attention.

Leverage influencers or travel bloggers/vloggers to help promote their experiences traveling with you.
Looking Forward Into The Future
There are some positive signs on the horizon. Vaccination rates are rapidly approaching the levels needed to open up the economy. Restrictions are slowly easing. Qantas Airlines are now even accepting bookings to Canada, the UK, and Singapore.
Tourism Research Australia expects demand and traveller confidence will soon return. But it depends on increased travel certainty and people taking care to stay COVID-19 safe. In the meantime, it is still best to follow the safety protocols and stay at home.
In the hopefully near future, as travel and tourism begin to rebound and trends back to the once-thriving industry we remember pre-COVID, we hope you'll use these tips to improve your digital marketing strategy and SEO plan for your travel or hospitality brand.
Here at SEO Services Australia, we invite you to take the next steps and learn how we can help you understand search and market trends related to your specific audience to create the best content strategy, gain a leg up on your competition, and increase travel bookings through your site.