With all the trends and changes in the business world, it can be hard to keep up with what your business needs to stay thriving. SEO seems to be an obvious choice for businesses who want to go big on digital, but some would say that search engine optimisation isn't something businesses should invest in anymore. But is this actually true?
Businesses focused on going online in 2020, and that seems to be the case in 2021 as well. After all, with most physical stores temporarily closing, it's in the digital arena that these businesses have to excel. With an increasingly digital world, it would seem that SEO isn't going anywhere. So for businesses, it might be in your best interest to look at SEO services that can help you stand out.
In this article, we discuss what SEO is, its importance, and how it can help your business grow and thrive.

What is "search engine optimisation"?
First things first, let's discuss what search engine optimisation, or SEO, is.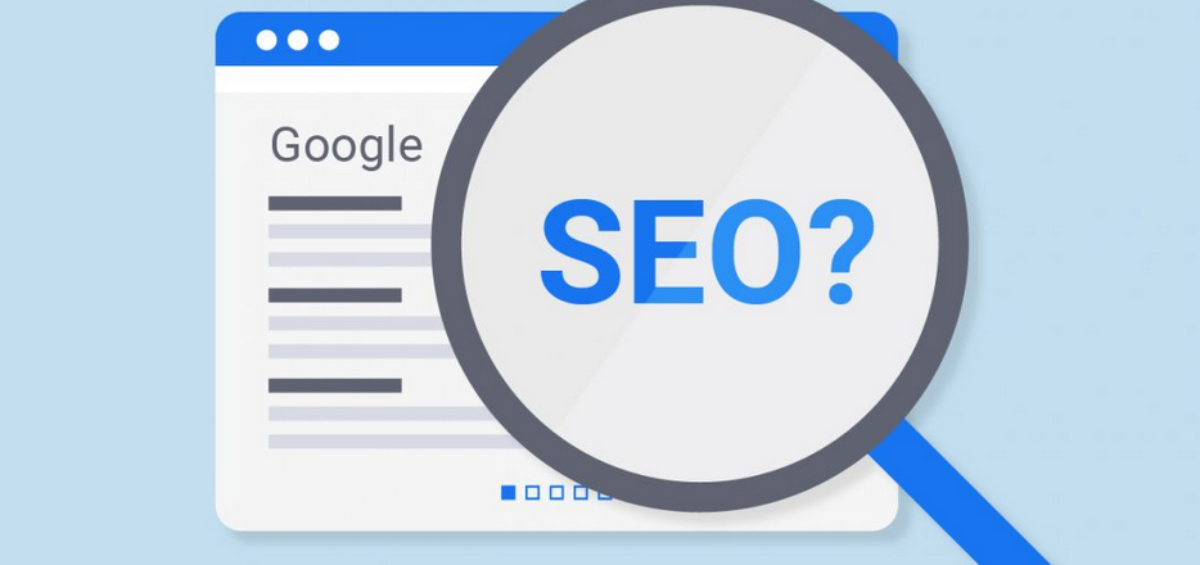 If you've used a search engine at least once in your life, you would know that when you search for something, Google returns your query with a list of the best results. How these results are ranked and presented is where SEO comes into play. After all, those results were not just presented randomly but based on Google's complex algorithm and ranking system. When ranking pages, Google takes into account several factors such as the relevance of the content, page speed and usability, and even location. SEO helps you rank up higher in those results.
SEO generally has two strategies that make your page visible on search engines: on-page SEO and off-page SEO. Both work to make your site more appealing to users. A good SEO company should be able to execute both to ensure that your page is well-optimized and appears higher on the rankings.
Since search engines algorithms are constantly evolving, SEO constantly changes as well–making it a complex digital marketing strategy. If you're not that familiar with SEO, it is best to talk to a reputable SEO agency to check out your website, clarify concerns, and generally help you out with things.

How can search engine optimisation help your business?
The changes in the SEO industry generally make sure that the content searchers get are more appropriate for what they want. So, perhaps, if you really think about it, ranking higher means you're doing something right for your customers. Investing in SEO should be a logical choice for most businesses, especially if they're fairly new in traversing the digital landscape. More so now that almost everything is going digital.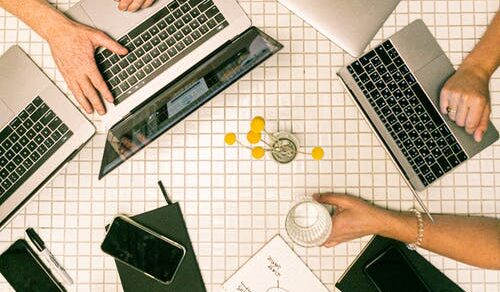 With all these digital changes going on, here are some ways SEO can help your business:
Visibility

Every business wants to be visible! This is especially important to consider when you're a starting business or if your website is quite new. After all, you won't get leads at all if the people don't see you in the first place, right? An effective SEO strategy increases your visibility by making you rank higher on search engines. If you're more visible in searches, potential customers can easily see what you're offering them. The higher you rank in search ranking, the easier it is for these possible leads to see and interact with your business.

Web Traffic

Generally speaking, SEO increases your web traffic by making you more visible and ranking higher in search engines. Since most users tend to click on the top five results, your SEO strategy should aim to rank your pages among those to get more organic traffic.

Authority

Authority refers to your credibility and overall trustworthiness. If you constantly produce the right content for your audience and if your website is SEO optimized, then Google takes this as a good sign and recognizes your authority. The right SEO strategy helps you increase your authority and makes your site high quality, trustworthy, and relevant–thus, making it rank higher in search results.

User Experience

You should always be conscious of how users experience your site. Even if your content is really good, sometimes a buggy and slow site will deter them from actually going through your site. In fact, it's more likely that users will look at another result if your page doesn't load within two seconds.
Work with your SEO agency to make sure that your site is user-friendly and mobile-friendly to help improve the overall experience of your users.

Technical SEO

Making sure that your site is SEO optimized also means making sure that your site can be crawled by Google. After all, Google can't display what it has not recorded. This is just one of the many possible issues why your site isn't doing so hot on the rankings.
With the right SEO agency, you can audit your website and optimize elements such that you're not losing out on any of the technical aspects. After all, if you're all set on the technical aspects of SEO, then you can focus on creating the right content for your users.
How has SEO changed?
Considering the ever-evolving nature of SEO, it's never going to be a static field. Sure, there might be moments when your strategy is working really great, but you have to stay on top of things to make sure that it remains consistent. To say that SEO is irrelevant is wrong–especially if you're only thinking about how SEO used to work in the beginning.
Back then, SEO was all about excessive (and irrelevant!) link building, keyword stuffing, and hidden or invisible texts. While these did help rank pages during the early beginnings of search engine optimisation, a reputable SEO agency will tell you that these strategies are frowned upon now. In fact, they're known as black hat SEO techniques and employing these on your website will definitely penalize you.
While SEO constantly changes, here are some major changes over the years that should be noted by a good SEO company:
Focus on content

The phrase "content is king" reigns true when it comes to SEO. Since this is what you'll be using to engage with users primarily, you should make sure that your content is of high quality. Content for SEO should be valuable, relevant, and enjoyable for the readers.

Shift to mobile

Nowadays, we don't always search on laptops or desktops. What we do have on hand though are our mobile devices. Thus, people have shifted to using mobile search.
In response, Google moved towards "mobile-first indexing," which means that your website's mobile version will be indexed and ranked as well. If you have not yet, a good SEO company will help you optimize your pages for mobile.

Voice search

Siri and Google Assistant are sophisticated pieces of technology that continue to shape future trends in SEO. With the accessibility that voice assistants give, mobile search has elevated to voice queries, making searches sound more natural and conversational.
Aside from long-tail keywords being more commonly used in voice searches, the accessibility of voice search makes users utilize the tech when searching for local queries. If your business is trying to optimize for voice searches, then your SEO agency might suggest that you have a strategy that focuses on local SEO.
Should you stop using SEO once you get your business where you want it?
The answer is a resounding no!
Search engine optimisation isn't a one-done deal; it is an ongoing process and commitment. Depending on your website's status, achieving your SEO goals could take a few months, but even when you and your SEO agency hit that goal, you shouldn't be quitting on SEO. After all, it is an ever-evolving field, and what you're doing right now could not work tomorrow.
Aside from that, you have to remember that you're not the only business using SEO nowadays. Considering how influential the right SEO strategies are in making your pages become more visible, most companies are investing in SEO services. This means that your competitors are more than likely to be going after the top spot as well!
Stay on top of everything by coordinating with your SEO agency about which SEO services are appropriate for your business and your goals.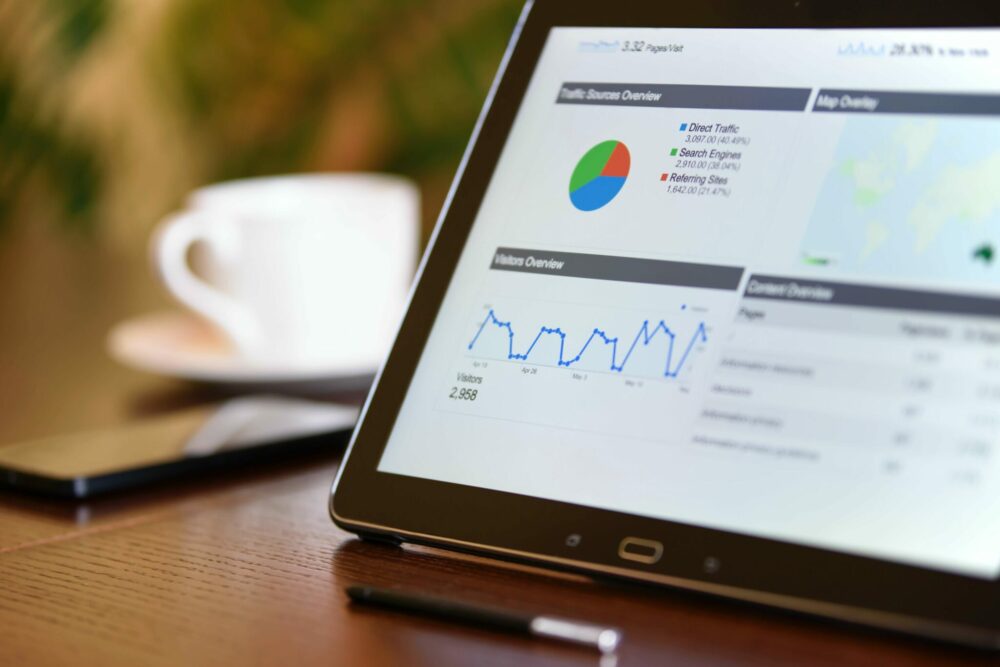 When should I get SEO services?
The right time is now! If you haven't been optimizing your website and content, then you've been missing out on possible leads and conversions. Optimizing your website and achieving your goals may take some time, but starting now and talking to a respectable SEO company lets you get closer to those goals.

How to find the right SEO agency
The right SEO agency understands that each business has different goals and different needs. Not all businesses need to avail every single service that an SEO company offers. If you're talking to a company that's telling you that you need everything, don't be afraid to ask them why. If they actually know what they're doing, they can definitely explain to you the purpose of each service.

Leverage the power of SEO for businesses
With the ever-changing digital landscape, it's not really surprising that a lot of people ask how relevant SEO is, considering that search engine optimisation is a rather complex subject itself. While a lot of people might think that SEO is still just spammy link building and keyword stuffing, the SEO industry has evolved and grown so much that the strategies used today are very different from the previous practices.
In an increasingly digital world, businesses should look to SEO to help them navigate going online. Optimize your websites to help you reach your audience, build authority, and enhance your users' experience. Talk to a reputable SEO agency and learn what you can do to help you reach your business goals!