Marketers often say that for effective SEO for small businesses, you have to establish your brand online. There are many ways to do that, such as creating your own Facebook page and Twitter account. These sites, however, are just a channel to interact with your audience. What drives them to engage with you is content. This isn't limited to tweets and status updates containing sales pitches, as multimedia such as podcasts, flipbooks, and images are also part of the mix.
By nature, multimedia aren't engine-friendly, as Google's bots are yet to learn how to crawl through YouTube videos and other content. The future seems bright, as Google has a knack for smartening its algorithms. Optimising multimedia content, however, is easier than it sounds.
Browse through the article to see how you can leverage multimedia and SEO for your small business.
What is SEO for small businesses?
Before we actually list down the ways you can use multimedia to generate more traffic, let's first define what SEO can do for small businesses.
Small businesses tend to face many digital marketing challenges. They typically have fewer resources, smaller budgets, and weaker brand recognition. However, SEO for small businesses is one of the best ways that they can compete with larger brands. If they can get to the top of Google's first page due to a solid SEO strategy, they can outshine even the biggest brand in the industry.
To make SEO truly successful for small businesses, they'll need to try their best to rank on the first page of search results. There's a saying popular in the SEO industry that the second page of Google is the best place to hide a dead body. It basically says that most online users will only look at the first page of the search results and click on one of the top links.
In fact, the click-through rate (CTR) on Google search results decreases exponentially with regards to positioning. Links take the first position to have a 30% CTR and the percentage for links in the third position drop to 10%. Links found towards the bottom of the first-page fall closer to 2%.
Fortunately for you, successful SEO for small businesses doesn't need to have a major budget or a large in-house team for it to thrive. You just need to understand a few basic best practices, such as leveraging multimedia and put them to action.
Multimedia and SEO strategies for small businesses
Since the large-scale Google "Medic" update and other changes to the algorithm, the benefits of quality content and multimedia in audience engagement and generating backlinks can be long term. However, this strategy will only be successful if you actually produce quality content and then optimise it to ensure your target audiences find and share your content.
Successful SEO strategies for small businesses to attract an audience include thoughtful use of diverse content and rich multimedia, including images, videos, podcasts, and other interactive tools.
Let's touch on the types of media that you should incorporate into your web pages, as well as the best ways you can utilise multimedia to improve audience journeys.
Videos and Podcasts
Google can't understand video, but it checks the text information about it. When you upload a video on YouTube, you are given the choice of coming up with a title for the clip, along with a description, keywords, and tags. These things are Google's bases when it ranks your content. This is the first item you should optimise, similar to what you do with your website's blog posts. Podcasts and other non-YouTube videos work in the same way.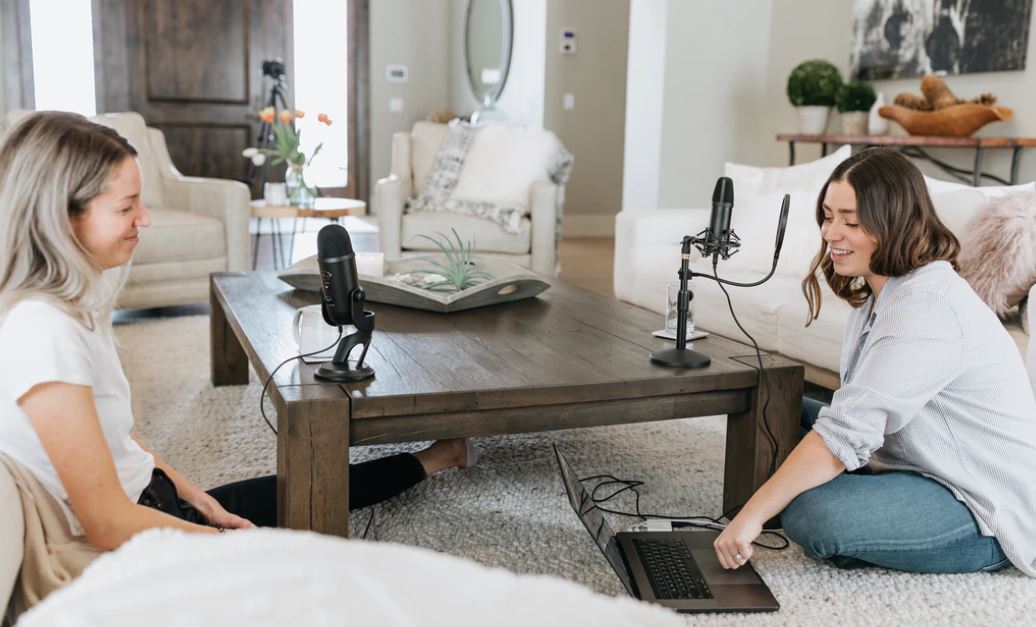 Making videos doesn't require a huge investment in software and equipment, or even tech-savvy expertise anymore. There are plenty of low-end options such as smartphone videos, live video conferences, screen-capture videos. You can easily film with your laptop cameras and mics and just edit the raw files before uploading them. Afterward, you can provide a transcript that mentions your keywords to make it more search engine-friendly.
As for podcasts, audio is an excellent way to add value to your existing content and also enhance the user experience. Consider hosting a podcast if you have news recaps, lessons, how-to guides, interviews, or some other type of content that would be useful and interesting for your audience to digest on a regular basis.
Here are a few tips when incorporating audio and video files as multimedia content on your web site:
Quality: Choose video and audio files with high resolution and good sound quality.
File naming: Optimise video and audio file names with relevant keywords like you would for images.
Relevant text: Provide transcripts that mention your keywords. Also, use the text surrounding the video or audio file to describe its contents and include keywords.
Title, description: Make sure each video or episode of your podcast has its own unique title and descriptions.
Photos
Images offer less space for search engines to crawl, although there are still important things you should note to get the most SEO value, to wit:
HTML ALT tag – This is what Google reads when people search on Google Images. It creates a hover tip, which is why it is important to fill it out and optimise it.
File name – Your file name shouldn't be a gibberish of random letters and numbers. Instead, it should capture your main message and uphold relevance to your site.
Google is heavily investing in the future of image search and will reward your site with increased traffic if you employ SEO optimisation and your images make sense. The best multimedia SEO practices for small businesses include image tagging, image formatting, formatting for multiple devices, captions, XML image sitemap, and copyright mindfulness. For instance, you can build visually attractive infographics in HTML which will make them more crawlable.
Flipbooks
Unlike PDFs, flipbooks are not uploaded as image files, allowing Google to index its content. With that said, the content should have keywords – even in the title, if applicable – to make it engine-friendly. Include regular SEO elements on its landing page for better value.
Don't just write text pieces for your site; you can benefit from other forms such as videos and images. Feel free to contact us to discuss how we can help improve your website.
Conclusion: Don't forget about multimedia and SEO for small businesses
No matter what field or industry you're in, all business website owners have a range of similar goals: to rise up the search engine rankings, boost traffic, capture their target audience's attention, and convert visitors into paying customers.
To achieve these goals, SEO for small businesses becomes a crucial aspect of any digital marketing strategy, and adding multimedia content to your website is an excellent way of doing this. Digital multimedia comes in various forms such as text, graphics, animation, video, and sound. So the next time you create a new page or write your next blog post, don't settle for the same content components as everyone else. Make your website that visitors want to come back to due to the engaging multimedia content that people would want to share.