Table of Contents
Digital marketing agencies offer various services to improve your online visibility and reach to potential customers. But what might confuse a lot of startup and small business owners are three terms that sound similar but actually have very different offerings: SEO, SEM, and SMO.
These three services – search engine optimisation (SEO), search engine marketing (SEM), and social media optimisation (SMO) – are products that many digital marketing companies provide. And contrary to what you might think, there aren't terms limited to the digital marketing strategies of bigger and more established companies; small to medium businesses can also benefit from these three. But what are the differences between each of these services?
For starters, we can tell you that one thing these three have in common is that they're used to help your online marketing strategy by increasing your customers' awareness and visibility. Some customers may already know about you, but if you're not putting yourself out there for would-be customers who are searching for a business like you, you're wasting the opportunity of additional revenue.
How SEO, SMO, and SEM reaches out to those potential customers, however, varies differently.

Search Engine Marketing
SEM is a strategy used to increase visibility on search engines. This is generally done in two ways: through organic traffic from SEO or through paid traffic from PPC advertising. This means that SEO services is a subset of SEM, but SEM should only be a subset of your whole digital marketing strategy.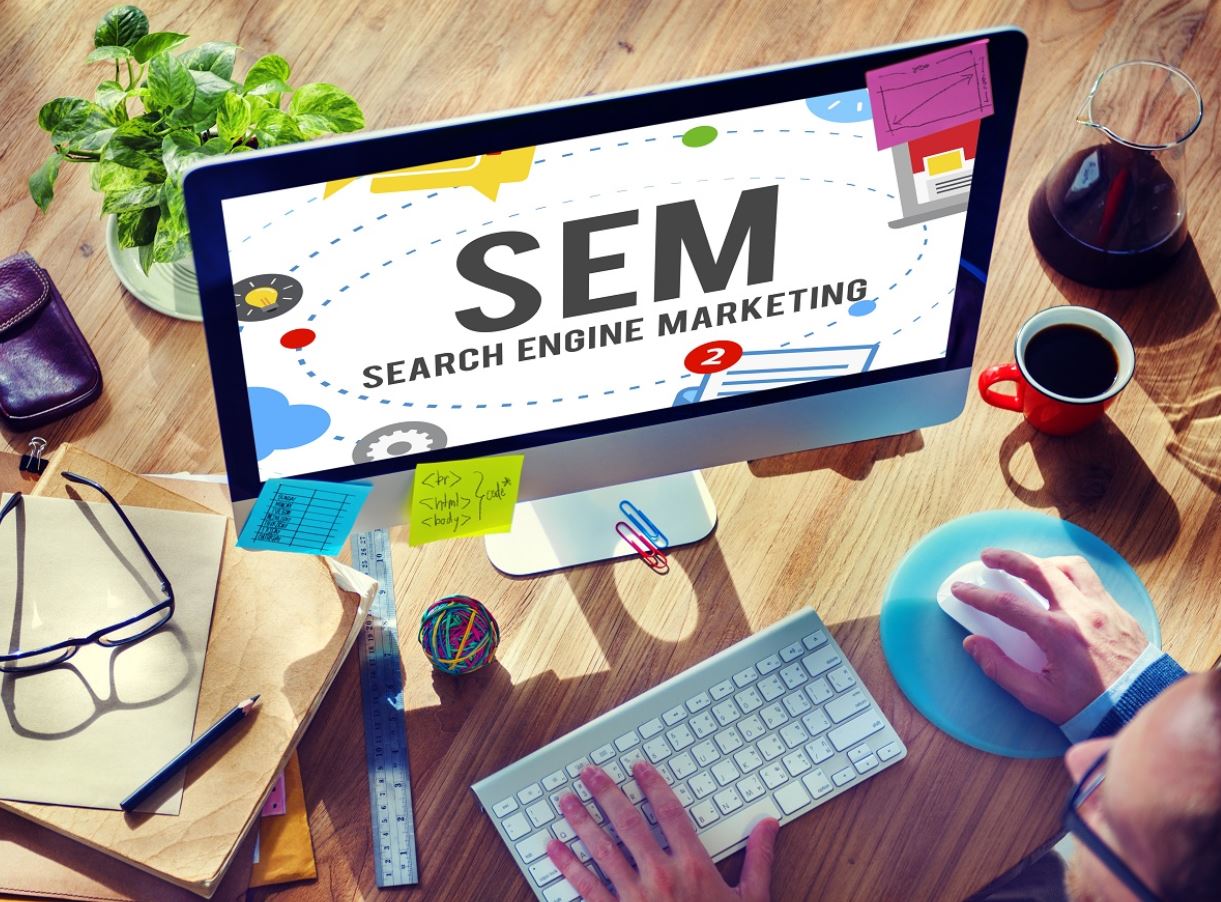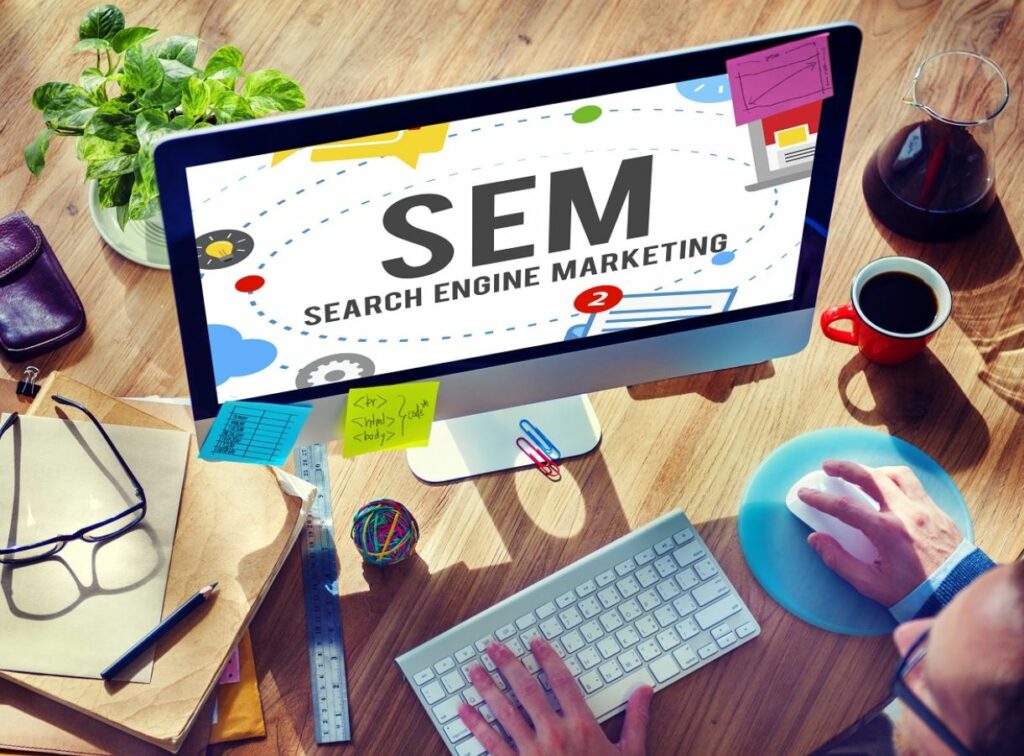 We'll discuss organic traffic under SEO later, so we'll explain what paid search advertising is and its advantages. Instead of slowly trying to build your website through SEO to get free traffic (and even then you aren't guaranteed a top position for a keyword), buying advertising space in the search engine gets you to the front of the search results instantly.
This is a good strategy if your business model can actually profit from PPC services (pay per click). Let's say that your business is a fast food restaurant and when customers do a Google search of your business name, you have a paid ad linking to the online delivery page of your website. Because it's highly likely that people who click on this ad will make a purchase, the cost of paying for the clicks will be easily offset by the revenue you make.
Paid advertising is also a good strategy if your business has a short-term event like a sale that you want to advertise. While some businesses can sustain long-term ads, it might be impractical for some businesses to use paid ads around the clock when it may be more beneficial to use SEO in the long run.

Search Engine Optimization
SEO is a subset of SEM where your website can climb search engine rankings organically by optimizing details of your website so that, in Google's algorithm, it will look like an authority website and the business users will most likely be searching for.
While you are paying the digital marketing agency to perform SEO on your website, the traffic, position in the search engine, and clicks are all free. And while it may take time to see it build up on a search engine, SEO when done right can keep your website at the top of search engine results even if you decrease your digital marketing budget.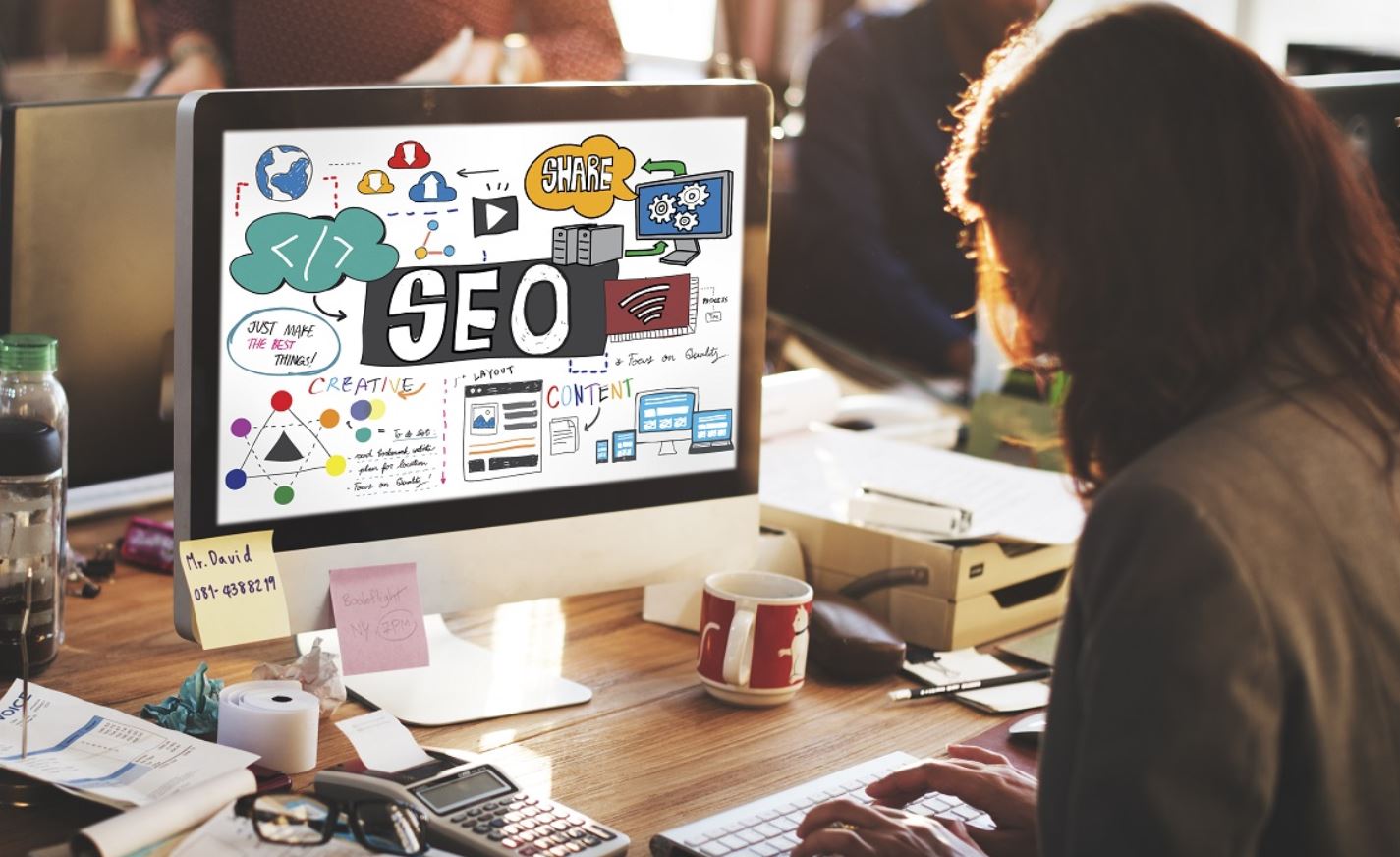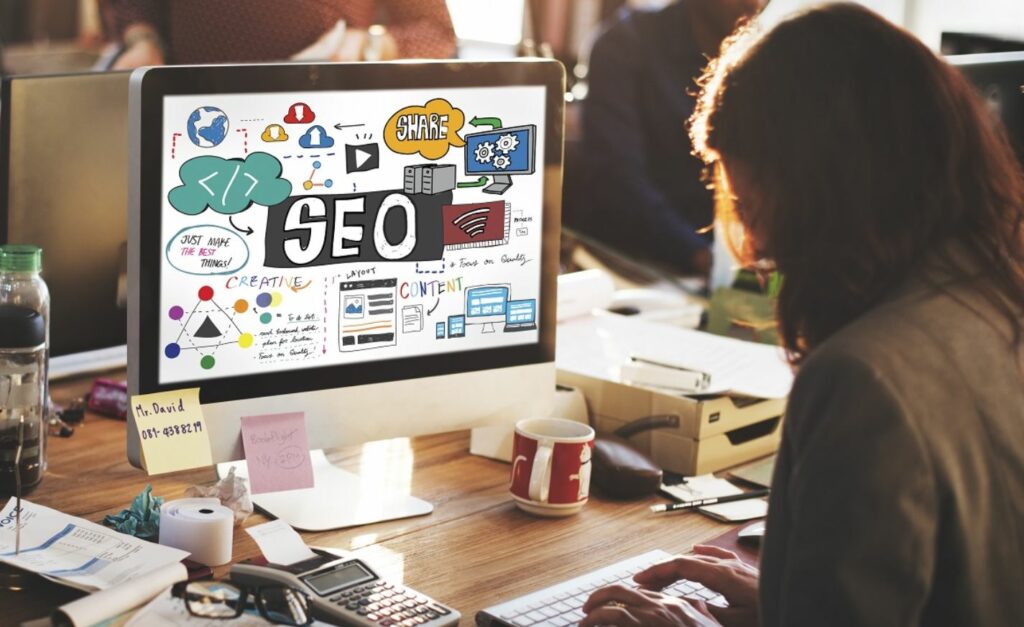 SEO can be done through multiple ways: through technical SEO where you ensure that search engines can crawl and properly index your website for the right keywords; on-site SEO where you can optimize on-page content and make sure everything on it can improve the way Google's algorithm looks at your website; and off-site SEO like building backlinks from other websites so that Google will know that your website is a reliable website and a source of authority.
There are also other methods to improve your SEO. Web design services, for example, make a website look more aesthetically pleasing and reliable, while web development services make a website functional so that a visitor can get to the contact page or make a purchase with as few clicks as possible. Given that a website's design can influence how users see its trustworthiness and that users can leave a website if it's hard to navigate or find what they're looking for, web design and web development services can affect your website's bounce rate. If too many users find your website hard to navigate, they'll leave quickly, which will make Google think you're not what they're looking for and lower your website's rankings.

Social Media Optimization
Social media optimisation is SEO and social media marketing combined. With almost 3 billion people active on social media, the opportunity to tap into social media platforms to gain online visibility is one many businesses have been taking. Under this service, your business' brand, product, or service is advertised on relevant social media channels.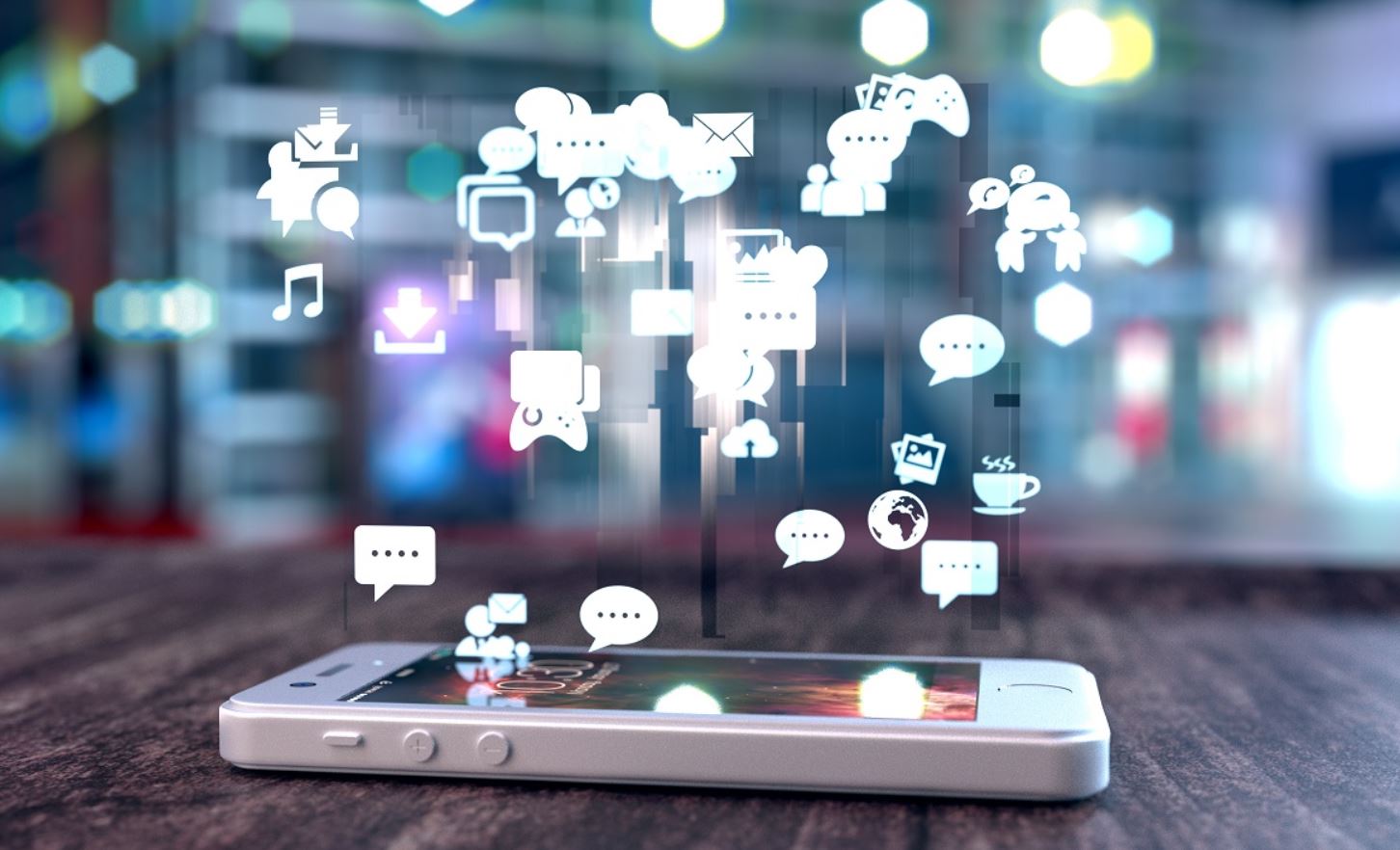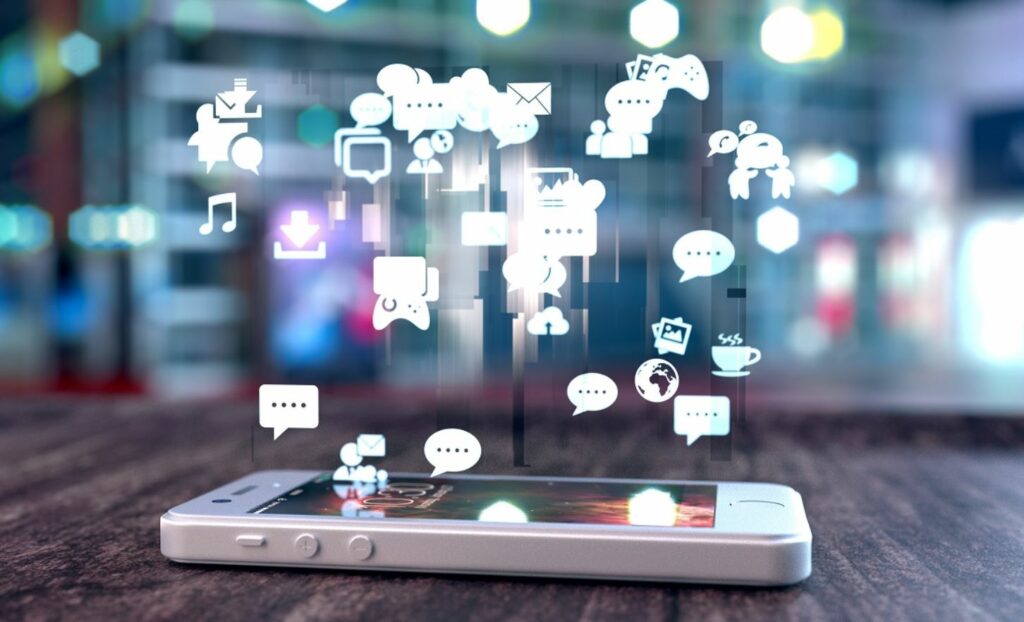 The most common social media channels include Facebook, Twitter, and YouTube, but if a business feels like it can tap into their target audience on other platforms, it can. For example, it seems appropriate that a wedding planner company or a shoe boutique would advertise on Instagram, but a commercial waste disposal company is more appropriate for platforms like LinkedIn.
SMO is designed to build trust with online users. While SEO focuses on search engines, SMO focuses on creating content that can be published on various types of social networks. It also includes optimizing your social media page so that users can easily contact the business and be converted into paying customers.

SEM, SEO, and SMO for Small Businesses
Although not all strategies can apply to all businesses, these three are available to businesses of all sizes. It's up to you to decide which strategy is most effective for your business and can lead to additional visibility and increased revenue.
SEM can get you to the top of results fast and is good if you're looking for fast results with a limited budget. However, this isn't a practical result if you're looking long-term as the costs of PPC can accumulate and be worth more than the additional revenue you're earning.
SEO is a long-term solution that can continue to give you desired results. However, it involves many strategies to improve your website. It's also not ideal if you're selling something for a short time and don't have the time to wait for your website rankings to grow.
SMO is also a long-term solution that reaches out to potential customers in social media platforms where many of your target audience are. It's good to have a social media platform to reach out to your customers, but only if you're using the right platform.
So, which one is right for you? It's not necessary for you to pick just one strategy. A good digital marketing strategy can have a combination of the three to ensure you're maximizing your opportunities to reach out to as many potential customers as possible.