Google is an all-around friend or foe when it comes to enhancing visibility for your brand. On one hand, unifying all the information across your accounts means Google finds it easier to recommend your site to searchers and potential customers. On the other hand, however, if your information around the web is scattered and inaccurate, Google will think poorly of your business.
Fortunately, Google My Business (GMB) optimisation for your local presence can go a long way.
List Your Business Under the Correct Category
Customers search for different things. Sometimes they want a restaurant that offers dine-in and takeout that also takes credit card payments. Sometimes the mode of payment doesn't matter. Sometimes they prefer a cafe, not a coffee shop.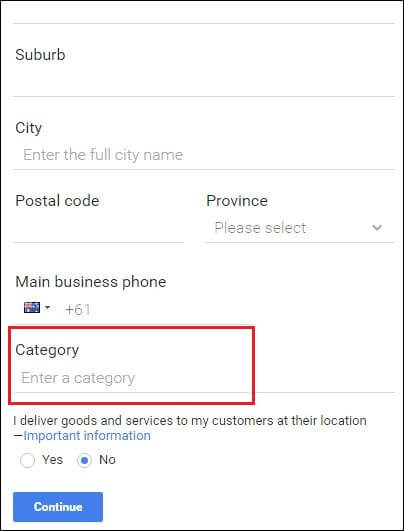 Google uses these categories to draw from its resources and find the most relevant businesses out there. Optimising to make sure you are under the correct category helps Google determine where to place your business. This helps you get targeted traffic, as your brand will show up on the SERPs for people who need what you're offering.
Show the Best Photos of Your Business
When Google lists businesses on its listings, people can add photos together with their reviews. This means your feed may be filled with unflattering photos. Claiming your business means having the ability to show the best parts and entice more customers to give you a try. Managing the photos is just one of the ways to edit the information on your Google business listing.
When adding photos to your GMB profile, note the following aspects:
Type of photo: You can add different types of photos to your profile – preferred photo, profile photo, logo, cover photo, and additional photos to the background of your business.
Format: Recommended formats are PNG and JPG.
Size: Add photos with a size of 10KB to 5MB.
Resolution: The recommended resolution for photos is 720px by 720px.
Quality: Don't use filters; the images should be clear and high-quality.
Manage Google Reviews Better
Reviews make or break a company. With good reviews, your customers become your advertisers — and it's free. They tell other customers how good the food in a restaurant is, what the best time to go is, and even which dishes to order. The opposite is also true. Negative reviews can tell people to stay away from your restaurant, and you won't even get the chance to explain or prove yourself. With people checking reviews before trying a new place, you need those to count in your favour.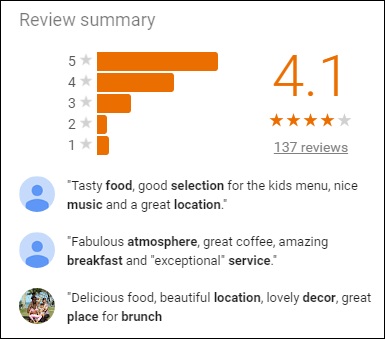 How do you get reviews from customers?
Send an email request.
Set up a profile on a review site.
Add a review or comments section on your website.
Send products that customers can try or use for free and ask them to write a review about it.
Google's local ranking considers several factors, such as your relevance, distance, and prominence. More people talking about your business through reviews means more people going to your website. Claim your local business listing, provide valuable service, and you're all set towards a road paved with good reviews.
Give Customers Accurate Information About the Business
Perhaps one of the most important reasons customers look online before transacting is because they want to check the business' availability and find ways to contact them. Customers may be wondering about the operating hours of a restaurant and whether they require reservations. Some would want to know the fastest ways to contact a company offering emergency services.
You don't want to be that business that doesn't get a slice of the market just because customers didn't know where you were located or if your business was open. Just think about all the people looking for good places to eat during the holidays. If you change your special hours in time for holidays, you'll be one of the best options for tourists and locals.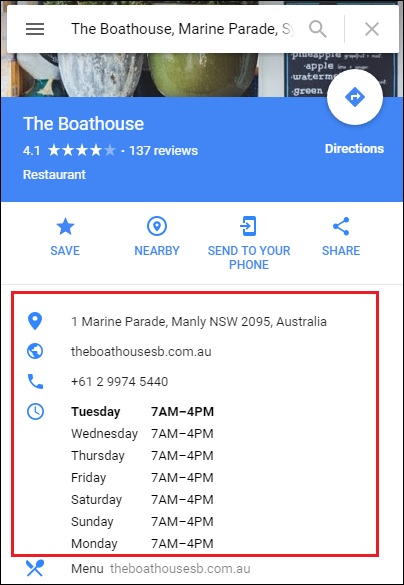 When you're listed on GMB, double check the information on your listing to make sure you're pointing customers right to your business. Inaccurate and inconsistent business listings can affect the search performance of your website and lower your citation count, which, in turn, affects your visibility.
You Appear in Search and Maps
Yes, you need to be verified to appear on the Search and Maps app. Anyone can make a page for a business or brand and claim the business to be theirs, but Google wants you to prove that you are indeed who you say you are. After being verified, though, you enjoy the perks of being more visible to your customers through Search, Maps, and several other Google apps.
All those roadtrippers who use the virtual map may come across your area — that's good business, right? You might be drawing in local crowds, but you're also drawing in tourists.
There are several ways to verify your business listing. You can verify that you are the owner of the business through postcard, phone, email, or bulk verification. Some listings may also be qualified for instant verification.
Many SEO experts consider Google My Business as a critical part of your local SEO toolbox. After all, you can't gain more traffic and customers if they don't see you on the SERPs. And they won't see you in the SERPs if you haven't claimed your business yet. Optimise for GMB and see more people walking through your business doors, virtual or otherwise.