What will make you every customer's go-to online shopping destination? For many eCommerce businesses, this is a tough question. After all, there's a long list of elements that make up an online store, and determining what to focus on can be challenging. With eCommerce growing in Australia and other parts of the world, it's even harder today to stand out from the competition.
How do you sort through all of the features to figure out what really matters to visitors? If you want to offer the best experience for your customers, the most effective way is to listen to what online shoppers have to say.
In this article, we tackle what customers want in an eCommerce site, with data as evidence and examples of sites that have done them right.
Table of Contents
What Customers Want in an eCommerce Site
Many eCommerce sites make it difficult for visitors to see the prices of products. They often hide it behind sign-ups, registrations, content paths, mandatory cart adds, downloads and other barriers. Some even require you to call them if you want to know the price! That's a bit absurd and defeats the purpose of an eCommerce website's opportunity to provide information.
According to a report by Nielsen, more than seven in ten online shoppers in Australia believe that price is an important factor before heading to checkout. Given this demand, you should make it as simple as possible for your visitors to clearly and quickly see your prices.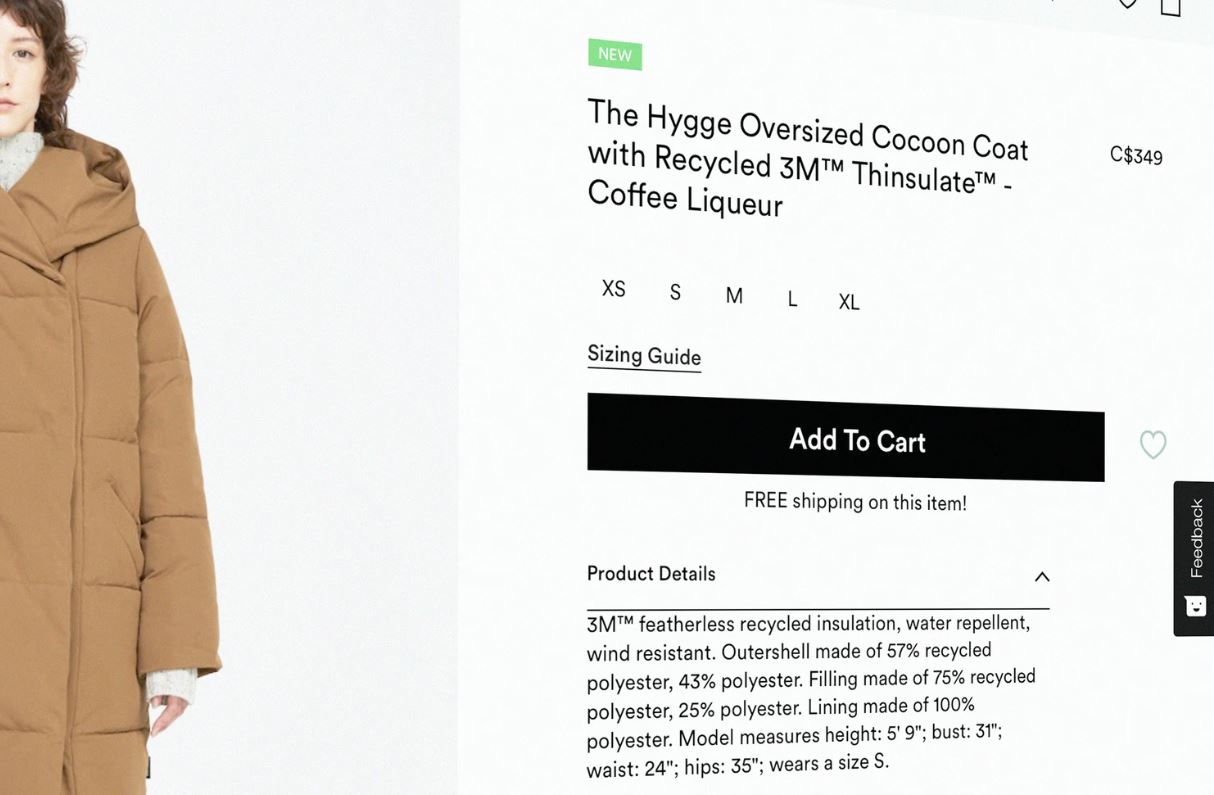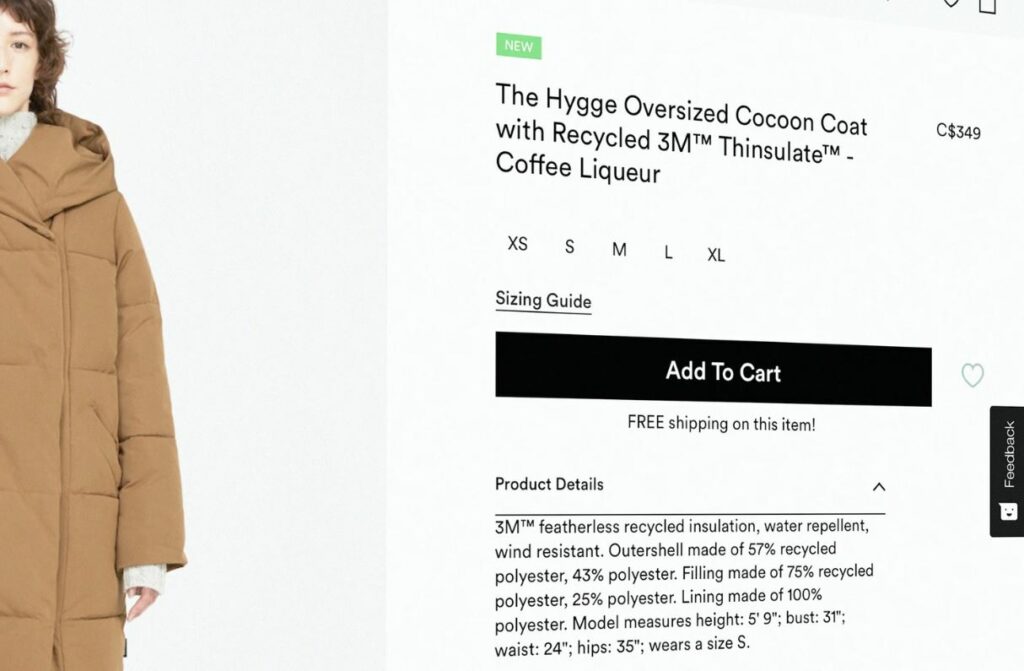 For instance, the HP Online Store lets you instantly view the prices of the products on their homepage, luring customers in with labels such as "Starting at $255." Customers instantly know what to expect and they can be assured that they'll find something within their budget.
If you don't want to expose your prices in the name of aesthetics, you can hide it accordion-style or in a small hover box. The goal is to lessen as many clicks as possible so that users can easily view prices without having to go to another tab.
Trustworthy Customer Reviews and Ratings
Number two on our list of what customers want in an eCommerce site is reviews, ratings, and testimonials. Research shows that 91% of people read online reviews, and 84% trust them as much as their friends. This hunger for peer feedback makes it crucial for you to create and maintain a process that encourages customers to leave reviews. You'll also need to monitor the reviews and put in the effort to respond to the reviews left on your page – even negative ones!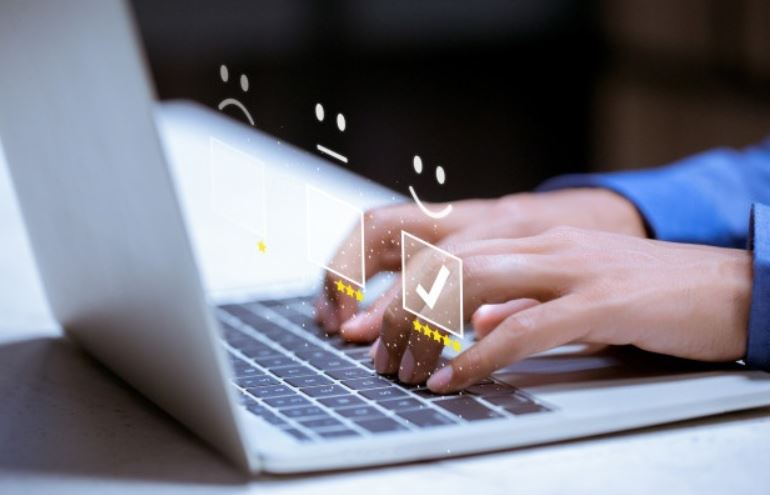 An effective way to encourage people to leave reviews is by creating incentives. Your customer's time is valuable, so make sure you're giving them a good reason to leave a review. This can be anything from coupon or discount codes, gift cards, or a freebie on their next purchase.  You can also send email newsletters to loyal patrons and tell them that you'll send a thank-you gift in return as well as a feature on your website.
There are plenty of third-party online review platforms that you can integrate with your existing sites such as Yelp, Facebook, and Google My Business. If you want to learn how to create on-site reviews and testimonial pages, Moz has an in-depth guide that tackles all the bases.
Bonus info: Comments, reviews, and shares also improve your eCommerce site's SEO! Online customer reviews are a strong signal to search engines like Google because they communicate authority and trustworthiness.
Among the top features that customers want in an eCommerce site is search functionalities. In Internet Retailer's KPIs & Site Search Survey, 103 eCommerce companies indicated that they saw the link between their site search and their bottom-line, top-line metrics. Site searchers are also 200% more likely to convert than casual visitors.
When redesigning your eCommerce website, don't forget to add these top-notch advanced site search functionalities:
Auto-complete: It makes it easier for customers to type in keywords with suggestions.
Natural Language Processing (NLP): Allows you to match the search with synonyms and autocorrects mistakes shoppers make while using your search bar.
Quick view: Enables users to take a quick look at an item by hovering over the product.
Proper and exhaustive filters: Filters may be tricky to implement, but with a well-structured and comprehensive product data, you can place in those filters and enable visitors to access the items they want.
Smart and Personalised Recommendations
Personalised recommendations are either freaking people out or enchanting them, but what truly matters is their ability to convert. Smart Insights shows that one type of personalisation tactic  ('visitors who viewed this product also viewed') can generate up to 68% of eCommerce revenue. Many marketers also say that personalised recommendations are what most customers want in an eCommerce site, especially if they're in a browsing mood.
Amazon does an excellent job of recommending product categories based on browsing behaviour. When you log in to your account, you'll see categories based on your browsing behaviour and previous onsite searches. According to Business Insider, this kind of personalisation can increase sales by up to 10%.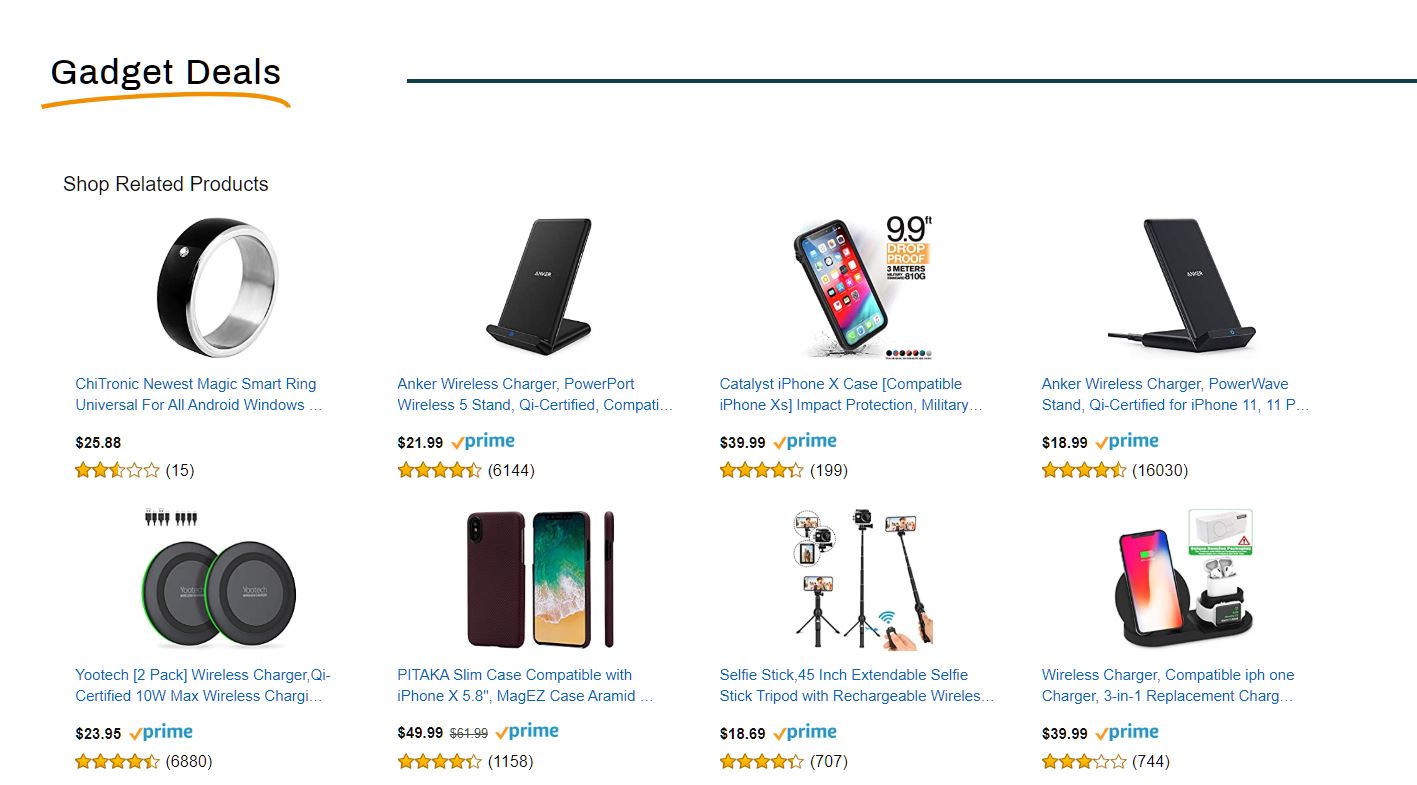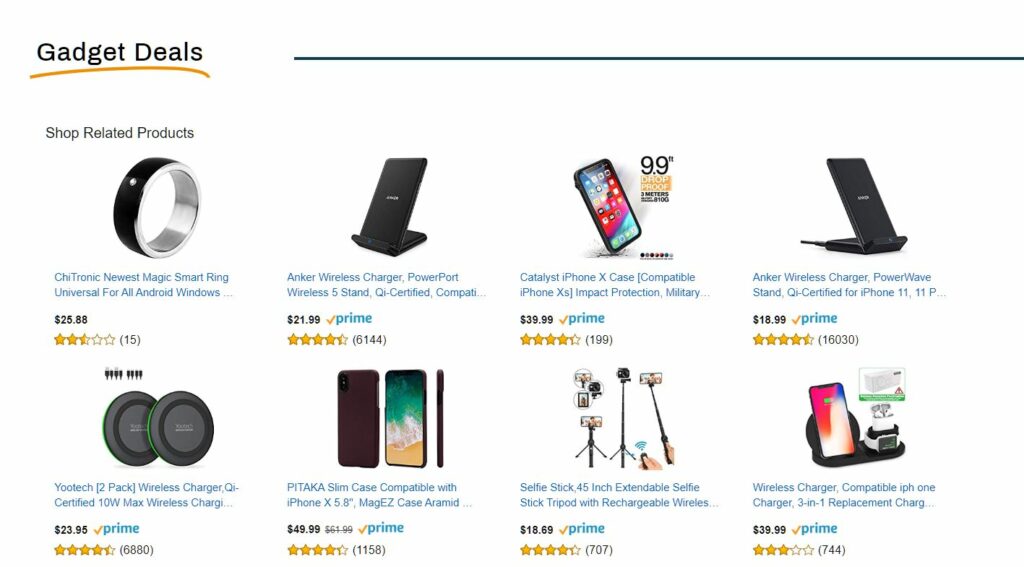 There are many personalisation apps available in the market today that you can use in the web development of your eCommerce website. For instance, Personalised Recommendations is an excellent Shopify app that enables you to offer personalised product recommendations based on a customers' purchase history and browsing behaviour.
Another app is Segmentify, which uses artificial intelligence to send personalised offers and product recommendations. You can tailor each user's shopping experience in real-time by using their past and current behaviour to recommend relevant products, send push notifications, personalised emails, exit-intent pop-ups, and more. As the primary purpose of an eCommerce website is to convert, you'll definitely see an increase in ROI with various personalisation tactics.
Clear Shipping Options + Free Shipping!
Have you ever browsed through an online store, selected items, and when it was finally time to check out, you suddenly find out that the shipping fee is a huge fraction of the entire cost?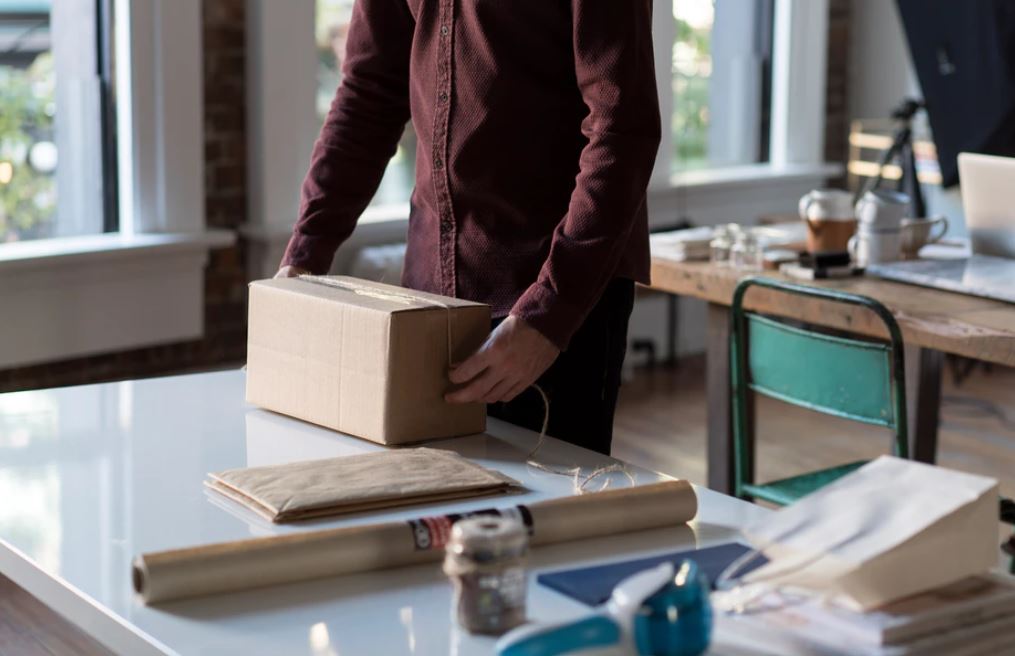 Yup, you're not alone, which is why clear shipping options (and free shipping!) is what most customers want in an eCommerce site.
58% of customers say the main factor that stops them from making online purchases is shipping costs and issues. It's also the number-two reason (number one is because they were simply browsing) why they abandon online shopping carts at the last minute. By being clear with your shipping prices upfront, you'll reduce site exits and build customer loyalty in the long run. Additionally, if you provide some sort of free shipping option, you're likely to convince people to buy more items from you!
THE ICONC, one of Australia's leading online fashion site, is a great place to shop with free shipping on orders over $50. Powerhouse clothing brand UNIQLO also offers free shipping for orders above $60. As major names in the eCommerce industry are offering free shipping, it's simply become one of the top things that customers want in an eCommerce site.
How do you offer free shipping without going broke?
Good question.
Before you get ahead of yourself and start offering free shipping, assess your finances, product margin and actual shipping costs to see if it's worth your time. If it is, set a minimum order amount so that you won't be out of pocket. Allowing customers to make small purchases and get free shipping may be a steal for them, but it's a loss for you.
Advertise free shipping for any orders above, say, $75. This will also entice your customers to shop for more products! According to a recent survey from Press Room UPS, 48% of shoppers add items to their carts so they qualify for free shipping.
Hassle-free Return, Refund and Exchange Policies
When customers buy a product in person and then realise it doesn't work when they get home, it's easy to go back to the store and return the product. With online retail, it's a bit more complex and return/refund/exchange policies can vary.
Data from Walker Sands's 2019 Future of Retail Study show that the possibility of free returns, refunds or exchanges encourages 65% of shoppers to buy from websites. To close more sales from visitors to your online store, ensure your return/refund/exchange policies are buyer-friendly and convenient. Consider creating banners that inform how easy it is to get a refund or return items and then placing them in strategic touchpoints in the buyer's journey, such as shopping cart pages or product pages.
Secure Website & Payment Platform
Online transactions have become an integral part of our lives, which is why eCommerce websites are a lucrative target for cybercriminals. According to research done by Magneto, the eCommerce industry is the most vulnerable sector for cybercrime activities, experiencing 32.4% of total attacks.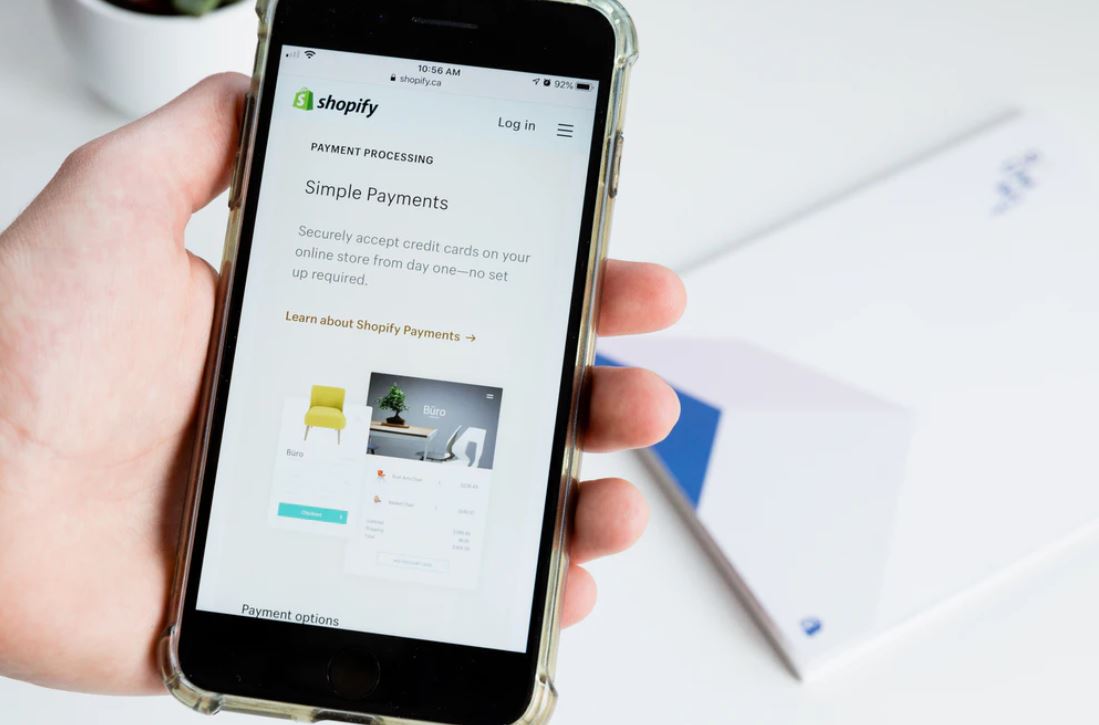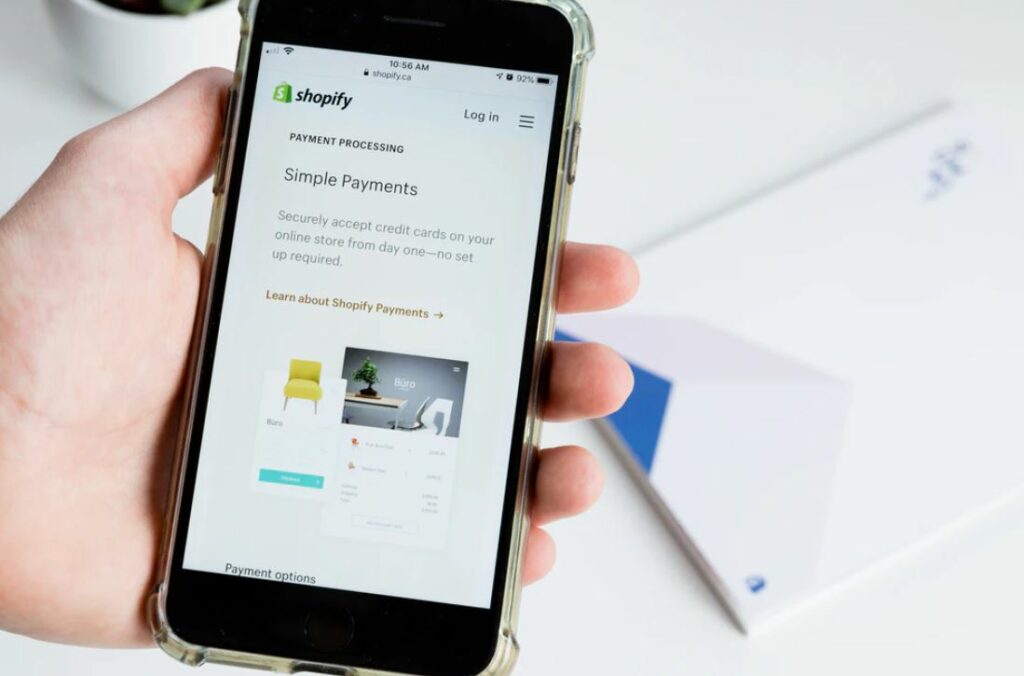 That's why we're capping off this list of what customers want in an eCommerce site with arguably the most important feature — a secure eCommerce platform. Must-have security features to include in your site are:
SSL certificate: Many online shoppers trust online stores with HTTPS and a green lock in the address bar. These establish secure connectivity between a user and a website.
Two-factor authentication: Adds an extra layer of security by requiring system-generated codes sent via text or email. Customers are more likely to trust eCommerce sites that require these.
Firewall: Provides a wall or gateway between two networks, blocks malicious traffic, and permits authorised traffic. This prevents customers from seeing tons of ads from other sites while they're browsing through your online store.
Privacy policy link in footer: Ensures customers that their data will not be shared with third parties and addresses the website's privacy policies.
We scoured around for data, now it's easy for you to determine what customers really want in an eCommerce site and how you can include them in your online store
Some of the features you might be familiar with already, as they are all best practices and trademarks of a good eCommerce site. Maybe some of them you've even been planning to do for ages, and you just haven't gotten around to implementing them. If you were looking for a sign, then let it be this article. We're sure our tips will give you a leg up over the competition.