The SEO landscape feels like a jungle sometimes: The Possum cleans up spam, improving local SERPs. The Penguin does not penalise, but rather undervalues links from spammy pages. The Hummingbird enhances search with RankBrain, and figures out what you intend to search.
Any small business owner would be overwhelmed and confused by Google updates, beyond the algorithm changes. But in a market saturated with, if not dominated by, big brands, you cannot afford to give in to the confusion.
There is no better time than now to roll up your sleeves and smash through challenges to keep up with big businesses, or come out ahead. Here are five big ideas to start the year right with small business SEO:
1. Optimise for mobile Web updates
Mobile Web performance is a big deal, particularly this year as Google — yet again — implements another update.
@schachin @JohnMu it's rolling out, yes

— Gary Illyes ᕕ( ᐛ )ᕗ (@methode) January 10, 2017
Websites with intrusive popups are going to get penalties. But the penalty only applies when a user goes to a page after coming from a mobile search page. The penalty will not affect your web pages after this click path.
Although, with Google's update 'behaviour', it could eventually consider penalising any pages with interstitials.
In the meantime, you can still have popups on your website, except you need to make sure these do not interfere with user experience.
The following interstitials are legitimate:
If it meets a legal obligation, e.g., age verification or cookie usage;
Login dialogues for websites with content, not publicly indexable, and
Banners that use a reasonable amount of space.
2. Pay attention to images and videos
Visually-driven content appeals to more people. There is also a push for immersive environments. People are watching live videos and videos featuring 360-degree views, allowing audiences to fully experience the content.
These, however, are not the only reasons to use more images and more videos to improve your website's ranking.
You need to use them because Google Image Search is getting smarter at identifying and classifying images. The search engine giant recently improved the tool to support product schema mark-up, allowing users to view your products better on mobile devices. This update also means that you need to improve your schema mark-up.
3. Produce more creative, informative and immersive content
Creative, informative and immersive content can become a 'gold-mine' for small business owners, like you. While the trend is towards long-form articles, it does not mean your 500-word articles cannot add value to your users, and help you rank.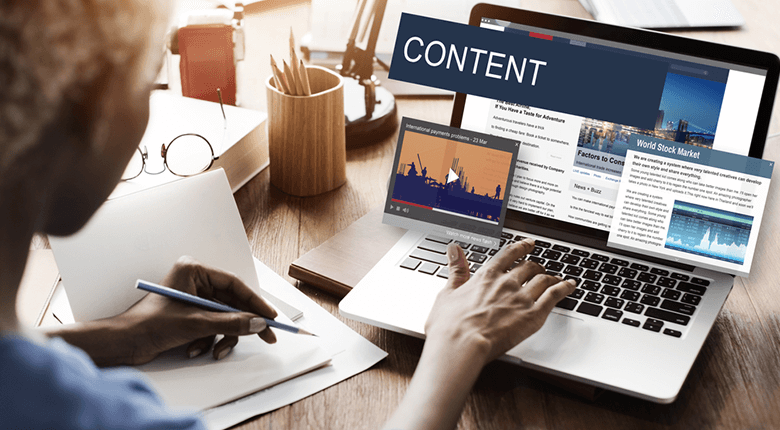 The goal is to provide density rather than length. If it offers new information and provides an innovative way to consume it, your content can compete with big business content.
Introduce fresh content by partnering with organisations that are relevant to your business. You can produce videos, create infographics and come up with branded articles that tell your business's unique story.
When creating content:
Know your audience – identify what stories appeal to them, understand their needs and fulfil them in your websites, blogs and social media posts.
Find your niche – specialise in certain market segments. Big businesses sometimes neglect certain consumers, which means appealing to them will give you more substantial results from your SEO.
Know the competition – specifically how their businesses appear on SERPs. Are other businesses in your industry showing more videos or articles on SERPs? This should help you plan for what type of content your small business needs to generate so it keeps up with the competition.
4. Use long-tail keywords
You may rank better with long-tail keywords than shorter ones. It's a keyword strategy that might not get you the big numbers in terms of traffic, but it delivers value to your small business.

For starters, you will not have to compete with more businesses for popular keywords, which tend to be shorter. Moreover, mobile devices are changing the way people search on the Web. The rise of machine learning and intelligent personal assistants (IPAs) such as Siri, Google Now and Facebook M are prompting 55% of teens and 56% of adults to use voice search on a daily basis. And longer queries come from voice searches.
Google Now, incidentally, is set to roll out an update this year. Changes are rumoured to affect the Hangouts API.
5. Don't Neglect Traditional Techniques
In addition to these ideas, implement the traditional SEO strategies for small businesses.
Let people know about your products and services through Google My Business. It's a free tool that helps your company show up in local searches.
Don't just list your business on Google. Make sure people find you on Google Maps, too.
Practice consistency with your content. If you have no time to write for your blog, you can always get a reliable SEO service to do it for you. This way, you have time to run your business without neglecting your Web strategy.
Don't overlook the value of your social media pages. It helps small businesses maintain that valuable connection with audiences.
You may never stop doing or do the same techniques with SEO, but it is work that allows your business to grow and compete with the big brands. More importantly, you can do this even without a big budget.
All it takes is a bit of creative thinking, staying informed of SEO news and getting expert help when you need it. So, the next time the Penguin, Possum or Hummingbird does something new or different, the SEO landscape will not feel like a jungle. And you can cut through the thicket of confusion with a good online strategy.