Any kind of business can benefit from a well-executed SEO strategy. Law firms are no exemption.
Digital marketing is an important tool that connects you with clients who need your services. In this online age, where the majority of your potential clients turn to Google to find the law firm they should hire, it's important that you are where they are.
Boost your presence and be easily accessible to your clients by doing the following SEO strategies for law firms:
Optimise Site Content
Off-page SEO may take the bulk of the work, but this doesn't mean you should settle for mediocre on-page content. Your website reflects your work ethics and success — it's your business card when potential clients turn to your services online.
Focus on value when writing content for your website. Information should be easy to find and should come in bite-sized chunks, so visitors can absorb them easily. Each page should be targeting a different set of keywords that is relevant to what you're offering.
Make sure you have calls to action on each page. Direct attention to your CTAs by placing them at the top or bottom of your page, just like this:


Target Local Keywords
The digital marketing landscape for lawyers is highly competitive. Most law firms target clients with a geographic location in mind, but even the most established law practices find it difficult to rank for these. The key here is to be more specific with your local keywords.
For example, if you're a law firm based in Darlington, Adelaide, go for a search term with a more specific location, such as "lawyer Darlington", instead of "lawyer Adelaide". This captures the interest of people who might be looking for law firms in the area and help your law firm boost its local presence.
Claim and Verify Business Listings
One of the first things you should do when you start a business is to claim and verify it on Google My Business and other directories. This lets you post the updated contact information and office hours of your law firm. It also allows you to interact with your clients and give them more information about your practice through reviews — and yes, those reviews mean something. Reviews tell potential clients of how you handle cases of previous clients. If you have a lot of positive reviews, expect a surge in new clients.
Offer Good User Experience
Your website may not be offering products that require a checkout cart, but it should still be a place that people will want to visit. A handful of high-quality images can do your site some good, but overloading it with images that add to its loading time will be bad for its performance.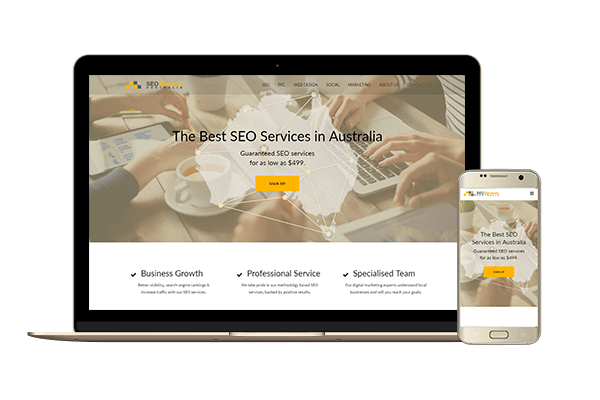 The last thing you want is a potential client leaving your site because of bad user experience. When you optimise your website, do it for the users. Check the loading speed and the responsiveness of your website. Navigation should be seamless, so visitors can jump from one page to another without breaking their browsing experience.
Distribute Press Releases
Publishing press releases and case studies is a good way to attract attention to your firm. By publishing the latest accomplishments of your company, you're telling people that you are an active firm, and that you have something good to offer them. This is also a great way to earn links for your website.
Start a Blog
Blogging isn't just for those businesses who have something fun to write about; law firms can benefit from a blog, too. Your law firm covers so many important issues, and you can write about them to boost your ranks in Google.
Here are some reminders when writing a blog:
Improve Your Headlines – Use headlines that tell people what your post is all about — but don't be boring about it. Create compelling headlines that deliver the message across to your target audience. They should be clear and descriptive, and even a little provocative, to pique reader interest.
Categorise Everything – For law firms, categories matter a lot. Clients usually check your site because they're interested in a legal matter. Some prefer to just look for a category and see everything they need already included there.
Post Frequently and Regularly – Google wants to know you're serious about your website, and that you're maintaining it with regular updates.
Use Keyword Phrases – Target relevant niches by using specific keywords. Think about the keywords your potential clients may use when searching for a law firm in your area. Keyword research should help you get the keywords with low competition but high search volume. Remember, however, that Google doesn't like keyword stuffing. Make sure your use of keywords is natural and organic.
In a competitive market, you need all the edge you can get. Law firms know that SEO strategies do wonders for their business, so don't be afraid of pulling all the stops to stay on top.