As marketing evolves, so does the language of marketers. Similar to many industries, marketers are guilty of tossing around acronyms and tech jargon that can leave people confused, including the clients they offer solutions to. It wouldn't be a lie to say that some marketers are still confused about some terms too! Or at least, the differences between strategies.
Here are two core terms that will come up often in digital marketing conversations: SEO and social media marketing. In this article, we explain what a social media and SEO strategy is, their major differences, how they have a symbiotic relationship, and how you can get great marketing results from both of them.
What is a Social Media and SEO Strategy?
When cultivating a digital marketing strategy, the common main goals include improving your website's rankings in search engine results and growing your following on social media. While a social media and SEO strategy both offer powerful ways to help prospects discover your business, improve brand awareness, drive engagement, and ultimately increase conversions, it may not seem like the two strategies are closely related.
Generally, there's no direct link between SEO and social media marketing. However, optimising one will likely improve the results of the other. Why? The key to understanding the impact of a social media and SEO strategy is by thinking about the problem both social and search solve: information discovery. People use social media to discover answers to questions they haven't thought of yet. On the other hand, people use Google to find answers to their questions. If you have a social media and SEO strategy, you basically hit two birds, or in this case – two channels, with one stone.
But before we delve deeper into the relationship between SEO and social media marketing, let's first define each technique and how they differ from each other.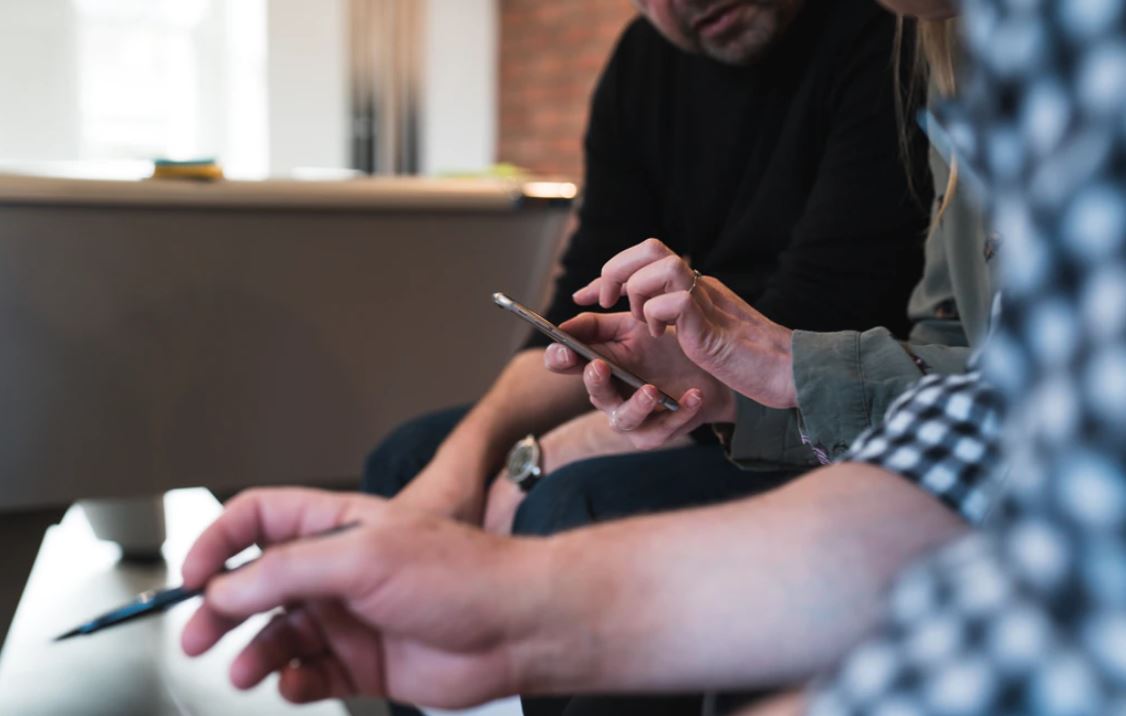 What are the Major Differences Between SEO and Social Media Marketing?
Both SEO and social media marketing are critical to the success of a business, so it's equally crucial for business owners to understand the differences. Once you discover how they differ from each other, you will be able to craft a social media and SEO strategy that helps you build a better reputation for your brand and attract more customers.
What is SEO?
SEO stands for search engine optimisation, which is the technique of optimising your site's content and technical back-end to increase its visibility when people search for terms and queries related to your business. Google's algorithm considers over 200 factors when ranking websites on the search results. Fully understanding these factors and how they work exactly remains a mystery to anyone outside Google. However, SEO experts have identified common guidelines that businesses can refer to when trying to increase their rankings on the search engine.
For instance, Google is known to take the following factors into account:
The site's amount and quality of content
Interaction of users within a page, including bounce rates, length of time on the page, and other metrics
The site's level of authority in answering the queries of searchers
The site's trustworthiness in providing accurate, unbiased information about a topic
As businesses strive to boost their rankings on search engine results, they will need to focus on creating high-quality content that's rich in keywords designed to answer the needs and questions of their audience.
If you want to learn more about how SEO can impact the growth of your business online, you can check out our case study on Fitness Education Online. In a span of 4-5 months, the company gained a huge increase in their number of ranking keywords, website traffic and website impressions through the onpage activities, offpage activities and technical optimisations carried out by the SEO Services Australia team. There were a lot of tactics involved such as keyword research, content calendar creation, blog content writing, Google Tools integration and tracking, high-quality and relevant link building, site speed optimisation and more.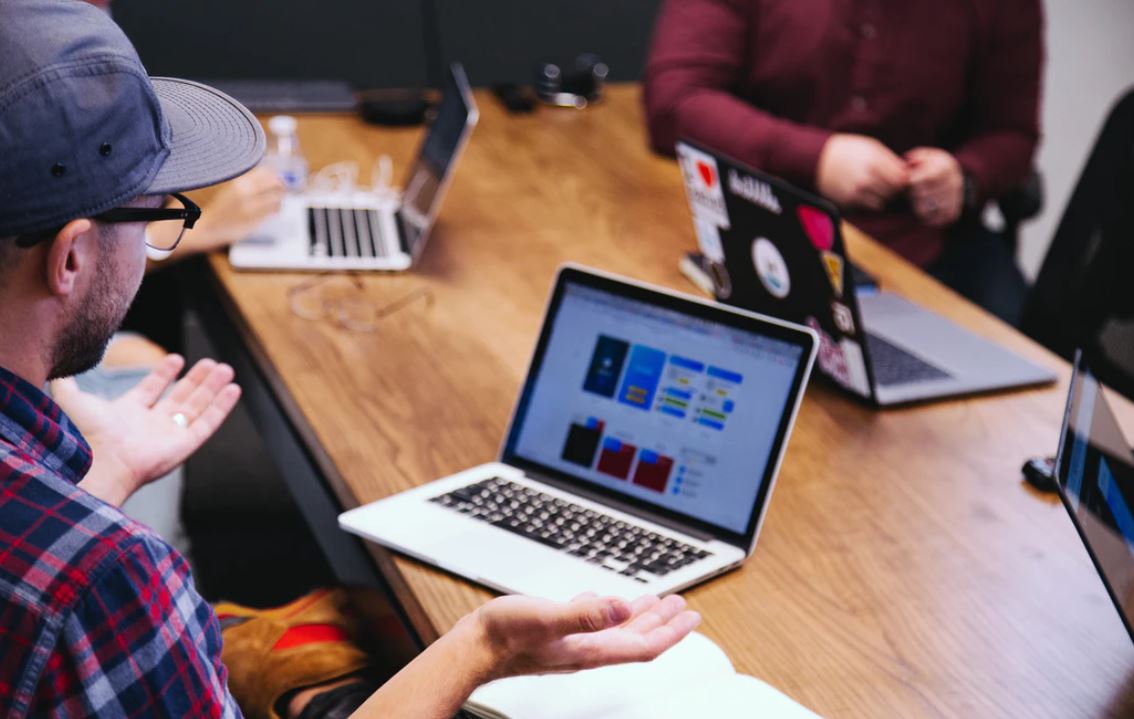 What is social media marketing?
Do you know anyone who isn't on Facebook? There aren't many. In Australia, there are over 16 million active Facebook users in Australia. That's approximately 64% of the total population. Sometimes, even family pets have a Facebook account!
On social media platforms like Facebook and Instagram, people share life updates, new job announcements, and where they went last weekend. More importantly, at least to business owners like you, they also talk about the products, services, and discounts they've discovered and learned to love. This is where a social media marketing campaign can help you engage with both prospects, casual scrollers, and loyal customers.
With social media marketing, you can develop your own brand voice and use that voice to establish connections or build a relationship with your clients. For instance, you can check out our case study on how we managed to yield ROI for a garden equipment company in Australia through Facebook marketing. The SEO Services Australia team curated content, created better audience targeting and collaborated with web developers to ensure that the Facebook Pixel was installed correctly to track all the actions of the users who click on the Facebook ads and get redirected to the website. These are just some of the social media marketing activities done by our in-house team.
The ability to create audiences around events for remarketing is something that SEO lacks. However, it's not a stretch to say that a social media and SEO strategy can work in developing an informative voice for your followers, while also increasing traffic to your website. When done right, you ensure your website gets attention and you build strong connections with consumers who are ready to convert.
What is the Relationship Between SEO and Social Media Marketing?
While SEO and social media management are two very different strategies with different techniques and platforms, they can complement each other. While SEO allows you to gain traffic from people who are searching phrases or questions related to your business, social media allows people to discover new brands or content that they or their friends and family may be interested in. Leveraging both by coming up with a social media and SEO strategy can help you gain traffic from various, multiple sources.
You can look at it from this perspective: when you get a lot of traffic to your website, search engines like Google crawl your site and notice that your brand is authoritative. In turn, they'll place your page higher than others on search results. In the same vein, if you post engaging content on social media that's click-worthy, or even viral-worthy, you'll see a boost in traffic too.
Additionally, if credible brands or people see your posts on social media and share the link of your website on their own domains, you could boost your page authority. As mentioned before, page or domain authority is an important Google ranking factor. This technique can easily help you move up in rankings.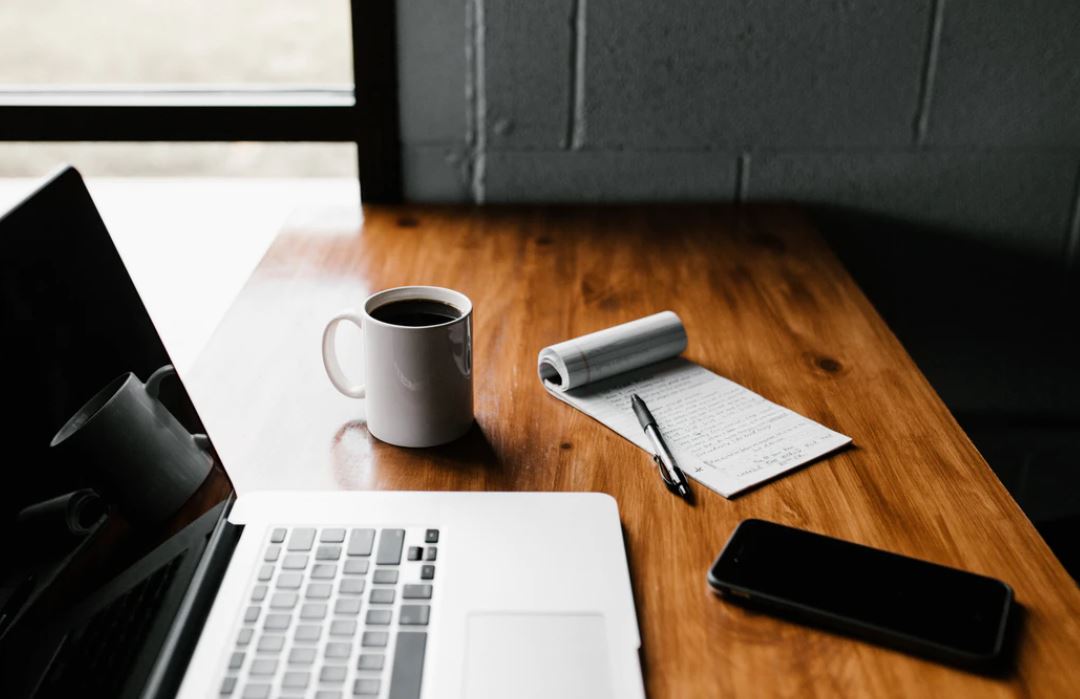 Here are other ways you can come up with an effective social media and SEO strategy:
Integrated Keyword Strategy
It may sound simple, but search engines like Google are starting to influence search rankings by using social media sharing data. What does this mean for digital marketers? It's now important to have social media sharing buttons on your website and blog to encourage visitors to share your content on their social media accounts. These buttons will not only help boost traffic to your site from social media pages, but they will also play a crucial role for future ranking positions.
Optimise Social Media Profiles
Think of your brand's social media accounts as extensions of your website. Like how you would optimise website pages for keywords and relevant titles, perform a comprehensive audit of your social media profiles to ensure they mirror the SEO strategy of your website.
Include Links in Social Media Profiles
The links in social media content such as Facebook status updates, Instagram posts and tweets are typically no-follow links. This means they don't pass any SEO authority to the sites they link to. However, as mentioned before, this is starting to change. It is now vital to understand that the URL in your social media account's bio is a follow link. Keep this in mind to ensure you take advantage of these extra links that will help boost your website's domain authority.
Is a Social Media and SEO Strategy Worth It?
As stated several times in the post – yes, it's worth it as you need both SEO and social media marketing to succeed online. It's not one or the other as both can help you gain more traffic and make more sales.
SEO will make sure your content can be found and read by search engines while social media will help you get your brand and content in front of the people who matter. So, whether search or social is your primary focus, consider how both channels complement each other absolutely. Doing so will get more out of your marketing efforts and you can uncover a ton of content ideas and customer insights in the process.
If you haven't already, make sure to check out our case study on a beekeeping supplies company to see how you can leverage a social media and SEO strategy. By understanding the relationship between SEO and social media marketing, and investing in the two strategies, you can enhance the results of both and drive better results for your business.