Social media marketing is already a part of the advertising strategy of most companies. Over time, social media marketing has proven a viable way of reaching more people even if you do not have a big budget to spare. As any business can join most social platforms for free, even your startup can reach a wider audience if you use social media marketing for business properly.
To get you started, here are ways to market in social media:
You have Facebook, Twitter, LinkedIn, Pinterest, Reddit, Instagram and many other social platforms to choose from. Some digital marketers might suggest setting up your account on all these. But there's a smarter, more effective way to hone your brand identity if you're just learning how to do social media marketing: focus on a targeted market in one platform.

Initially, you can set up all your accounts and track the traffic they drive to your business. Then, focus on the biggest driver of traffic. Building your profile on other social networks will be easier once you have established the core of your business on one platform.
Starting a blog is one way to improve brand visibility. This provides you with a channel to discuss relevant topics that can enlighten the audience about your products or services. Linking your blog post to your social media platforms makes it easier to alert your audience whenever you publish a new post. But don't stop there. The content you've created can be converted into different forms for other platforms.
A blog post can be turned into an infographic, which you can post on Pinterest. The same blog post can be divided into mini videos for your YouTube account. If you have a collection of blog posts that can be made into an ebook, you can publish those on LinkedIn or use it as a downloadable resource to get more leads.
Customers will always ask questions, and not getting answers to these queries can prompt them to look elsewhere. Your presence and quick responses will be your social media salvation.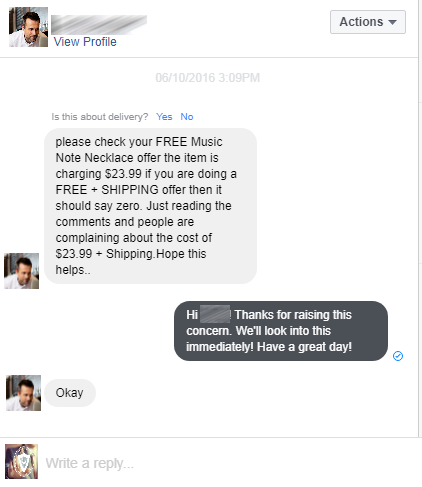 Facebook currently allows businesses to have their own Messenger chatbots to provide automated responses to common queries. These chatbots can provide a personalized experience for each customer, and the immediate response creates a positive experience. Chatbots can also be used to streamline product purchases.
First, there was Snapchat. Then, Instagram had its Stories. Twitter bought Periscope. Facebook also allows you to go Live.
Your new business should not just focus on building evergreen content. "Disappearing" or ephemeral content prove to be just as valuable, in that they offer a sense of exclusivity. They also humanize your brand and make it more relatable to customers.
Here are some ways to use Live features:
Create how-to videos that use your product.
Host a Q&A session with an industry expert.
Offer giveaways that are only valid for a limited time.
Alert viewers about flash sales or meet-ups.
Give viewers "backstage" pass to an event.
Post behind-the-scenes shots of a video you will post on YouTube.
Start "takeovers," where a social media influencer uses your account and posts ephemeral content on your behalf.
The idea behind going live as opposed to just posting regular content is that they offer information that can be useful at the moment but will not necessarily be part of your permanent social media profile.
Pokemon Go owed its popularity not only to the beloved Pokemon franchise; it also showcased the use of augmented reality (AR), which caught people's attention and drove engagement. You do not have to create a game as complicated as Pokemon Go, but your app can take advantage of markers or landmarks to enrich a customer's experience. Snapchat would be half as popular without its geotagged filters, and now they are aiming to show the world through "world lenses."
Even brick-and-mortar stores benefit from AR through virtual tours. This way, customers can try on different products and compare looks with ease. E-commerce shops benefit in much the same way, allowing a customer to scan a catalog to see how a product would look like if a customer owned it. Ikea plans to partner with Apple to launch an AR app for this purpose. In the app, users can check how the "virtual furniture" fits their home. This gives furniture shoppers the opportunity to place any Ikea furniture in their homes using a "millimeter precise" positioning – without any heavy lifting involved.
As it becomes harder to gain organic traffic, influencers are becoming more relevant. Right now, influencer marketing rivals the success of video marketing, making it a viable source of traffic for your business. These influencers foster brand recognition and trust. Influencers have a following, and if they talk good things about your brand, their followers are likely to get on board.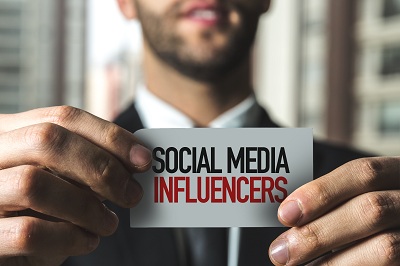 Some brands are allowing these influencers to take over their social media apps for the day, so they can engage with the audience, answer questions and bring more traffic to the site. Influencers can also create content about the brand and post it on their own channel.
You can even make your own employees your own influencers by creating content they will want to share with their circle of friends. You need to be a little more creative when doing this. Influencers should mention your brand as naturally as possible, and requiring your employees to retweet or share your post online will not be enough. They should have something insightful to say — almost as if they are providing a product review. And people love reviews.
Social media marketing is not an option anymore. Most of your target customers are online and on social platforms. If you want your new business to make it big, you need to be prominent there, too.