SEO isn't just about generating traffic. For businesses ranging from local shops to global B2B firms and bustling e-commerce sites, it's about ensuring you connect with your ideal customers. Tailored SEO services allow you to rise above the noise, forge deeper connections, and drive genuine results. Let's delve into the specific benefits of SEO for each business type.
The Benefits of Local SEO: Beyond Just Business Listings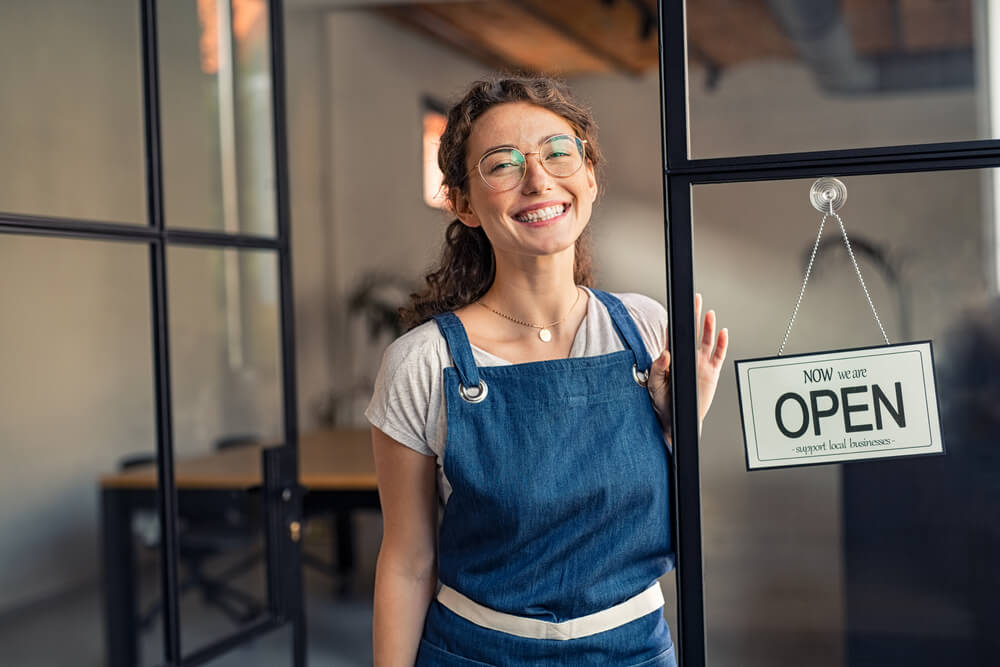 Local SEO isn't merely about being seen; it's about connecting deeply with your immediate community. While having your name in a Google search is essential, what truly matters is becoming the preferred choice for those in your vicinity.
Become the Go-To Choice for Locals
Opting for local SEO services isn't a mere tactic—it's your gateway to the heart of your community. As searches for "open now near me" surge, it's essential to ensure your business isn't missing out on these valuable touchpoints. Boosting your online rating and fostering active engagement signals to customers that you're not just nearby—you're worth their time.
For instance, if you are a farm drone supplier, elevating your local SEO plants your farm drone business firmly within the community's digital landscape. When locals search for "drone suppliers near me" or "agricultural drones in my area," your business pops up, inviting them to a service that's a cut above the rest. With each local listing, review, and interaction, you're not just a supplier; you're a neighbour they can rely on.
The Right Traffic Makes All the Difference
Visibility is good, but the right kind of attention is golden. With resources like Google Business Profile, you steer motivated, ready-to-buy customers directly to your offerings. These aren't passive browsers—they're your community seeking what you provide.
Uphold Your Local Standing
A digital presence without reviews is akin to a shop with its shutters down. Reviews stand testament to your quality and actively seeking them can be the difference between a customer choosing you or scrolling further.
Be the Top-of-Mind Local Option
Achieving a spot in the 'Google local pack' ensures that when locals think about services, they think of you first. Considering that a significant chunk of customers find businesses through maps, it's not just about showing your location but showcasing your quality.
Build Meaningful Local Partnerships
A solid local SEO strategy does more than get you customers; it gets you recognition. From potential collaborations to gathering those all-important backlinks, establishing yourself locally can lead to mutually beneficial business relationships.
Ring, Ring – The Sound of Success
Despite the digital takeover, a straightforward phone call remains pivotal in customer decision-making. Make sure they can connect effortlessly. Be it via a mobile browser or an app, ensure your details remain consistent, welcoming every potential call.
Invest Wisely, Reap Generously
To say local SEO is vital would be an understatement. In 2022, 98% of consumers surfed the internet to learn more about local businesses. Moreover, an impressive 87% of consumers used Google specifically to evaluate local businesses. So this isn't just about getting your name out there; it's about building a local legacy with the right SEO services in Australia. Think of it as planting seeds. With a bit of nurture and care, these efforts can grow into a flourishing online presence that keeps customers coming through your doors time and time again.
B2B SEO Benefits: Why B2B Brands Need It Now More Than Ever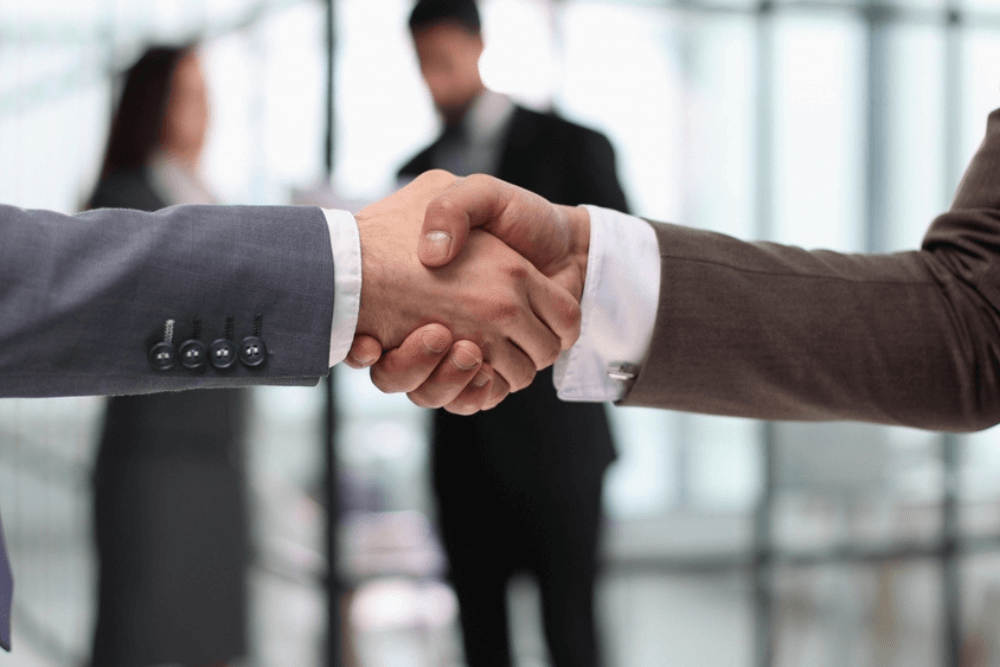 The modern digital landscape presents unique challenges and opportunities for B2B companies. While many have been quick to embrace new-age marketing techniques, others might still be pondering the role of SEO in their digital marketing strategy. So, let's delve into the crucial role of expert SEO services for B2B brands.
Reasons B2B Brands are Betting Big on SEO
Turning Traffic into Tangible Leads
SEO for B2B goes beyond just gathering clicks—it zeroes in on results. With meticulously crafted strategies, we aim to attract the clientele that recognises and cherishes the solutions you bring to the table. It's not just about the digital journey; it's about making that journey richly rewarding for your business.
Be the First Point of Contact
Holding a prime spot on SERPs is more than just about visibility—it's about being the go-to entity for professional ventures. By perpetually fine-tuning your SEO blueprints, your brand becomes more than just a name—it becomes an echo in the boardrooms, making every online interaction a potential business alliance.
Streamlining B2B Engagements
When you appear at the top for relevant search queries, you're already engaged in a conversation with a potential lead. The visibility gained through SEO paves the way for quicker and more efficient sales conversations.
Be the Gold Standard in B2B
High SERP rankings don't just get clicks; they build trust. And in the B2B world, trust is currency. As such, being seen as a trusted business signifies dependability, and this trustworthiness nudges potential partners to step forward with confidence.
Stellar User Experience (UX)
In B2B, first impressions count. Ensuring your website offers a smooth, user-friendly experience can be the defining factor in converting a visitor into a client.
A Leap Ahead of Rivals
While the SEO race might be on, combining it with a diverse digital marketing strategy ensures that you remain a step ahead of your competitors. But remember, SEO isn't a one-off effort; it's a long game. The effort you invest today in optimising your website, creating valuable content, and building meaningful connections can pay dividends for years to come.
Ensuring B2B Success
As you chart out your B2B marketing strategy, don't treat SEO as just another tick box. Embrace it as the cornerstone of your digital outreach. With a dedicated approach to SEO, especially for specialised industries like agriculture and other businesses that rely on a more traditional approach, you're not just increasing your visibility but also solidifying your brand's reputation in the digital sphere. Remember, in the world of B2B, every click, every visitor, and every lead counts. Make sure you're positioned right where they can find you.
SEO in E-Commerce: Turning Browsers into Buyers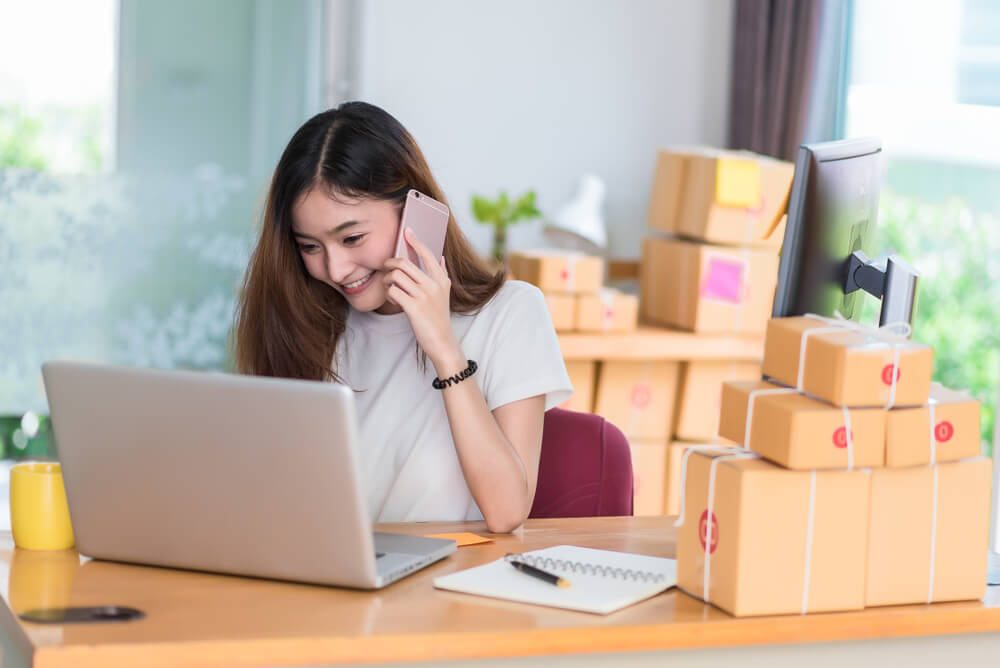 With e-commerce becoming a primary shopping method for many, standing out in this saturated space is paramount. But it's not about merely existing—it's about thriving, resonating, and converting.
Cultivating Trust through Visibility
Let's begin with the bedrock of SEO: brand visibility. When your brand consistently pops up in top search results, customers begin to link your name with the products they're hunting for. Instead of trawling through Google, they might just head directly to your site.
Here's the game changer: content. Not just any content but content that addresses those initial queries, guiding users with genuine solutions. By offering answers without the hard sell, you're not just increasing visibility; you're building trust. So, when customers are ready to part with their cash, guess where they're most likely to go? Your store!
Achieving Steady and Reliable Traffic
Think of your sales funnel stages: awareness, interest, desire, and action. Now, imagine tailoring content for each stage – from helpful tips to genuine product insights. Blend this with the trust you've cultivated, and you've got a steady stream of potential customers. By crafting your SEO strategy around your audience's needs and search intent, you're setting the stage for continuous and reliable traffic.
Boost Sales, Boost Returns
Consistency in traffic means consistency in potential conversions. As your SEO matures, your audience growth won't come at a steadily increasing cost, meaning a more attractive return on your initial investment.
Amplifying Click Through Rate (CTR) and Uplifting Average Order Value (AOV)
The top spots in Google search results aren't just for show. They attract the lion's share of clicks compared to lower-ranked listings. And as your rank ascends, so does the average value of each order. This is a culmination of brand trust, search intent, and the perceived value of your offerings. Sprinkle in strategic e-commerce SEO, such as stellar content and a smooth shopping experience, and watch customers add just a little more to their baskets each time.
Stay Top-of-Mind, Always
Ever wondered about those online ads that seem to 'follow' you after visiting a site? Welcome to the world of remarketing. Quality e-commerce SEO not only brings visitors to your site but can also (with their permission) drop a cookie onto their browsers. This paves the way for targeted follow-up ads, whether on banner spaces or social media.
Organic Traffic: An Investment for the Future
While the words "free" and "SEO" might seem unlikely companions, it's true that organic traffic doesn't come with a continual price tag like Pay-Per-Click ads. Yes, there's an initial outlay for creating robust content and employing the right SEO tools. However, once set up, the ongoing costs can be minimal, especially compared to paid campaigns.
Fostering Long-term Prosperity
One of the finest things about SEO? It's a gift that keeps on giving. Your efforts now can yield results for years to come. As your content library expands, you open up opportunities for diversifying your marketing strategies, from e-books to multi-channel campaigns. All the while, a seamless user experience and rave reviews solidify your value in the e-commerce realm.
In Conclusion: The Powerhouse Benefits of Local, B2B, and E-Commerce SEO
From local shops vying for attention in bustling city streets to multinational B2B brands aiming for the summit of industry leadership, SEO stands as an irrefutable force in driving success. It provides local businesses with the golden opportunity to beckon neighbours right to their doorsteps, empowers B2B brands to not only be seen but also revered, and elevates e-commerce platforms from mere digital storefronts to trusted global marketplaces. This trio—Local, B2B, and E-Commerce SEO—not only works to increase visibility but, more importantly, builds trust, loyalty, and lasting relationships with clientele.
Why SEO Services Australia is Your Premier Choice
When aiming for the pinnacle of success, we believe in offering nothing but the best. At SEO Services Australia, we've carved our niche as a beacon in the industry, blending our deep expertise with a profound understanding of SEO's intricacies. Recognised as a trusted B2B, local, and e-commerce SEO agency, we don't merely know the terrain; we masterfully navigate it. Our unwavering commitment is to place you at the forefront, ensuring your message resonates and drives action. With SEO Services Australia, you're not just gaining an agency; you're forging a partnership crafted for unparalleled success.