As the digital era reshapes industries, the agricultural sector is no exception. The agribusiness landscape, encompassing subsectors like agricultural machinery, precision agriculture, chemicals, and more, is recognising the undeniable presence and power of online marketing. However, the adoption rate of digital marketing within these sectors still lags at 78% compared to other industries, with an average rate of 88%.
This discrepancy is not just a gap; it's an opportunity. For B2B agri-machinery companies, professional SEO services can bridge this divide, offering a competitive advantage and addressing the unique challenges and requirements of the agricultural sector.
Understanding the Value of Digital Marketing in Agriculture
The agricultural market is booming, set to reach a whopping US$33.99 billion in gross production value in 2023. But it's not just about what's happening in the fields; online platforms are also buzzing with activity. For B2B companies, every online interaction—whether it's a tweet, a share, or a search—opens up opportunities to connect with potential clients.
Agribusiness might have a traditional background, but the way companies interact with their clients has significantly shifted. These days, most of the client's journey starts online. In fact, digital interactions influence 67% of their purchasing decisions. This change isn't just a temporary stage; it's firmly shaping the future of buying and selling in all sectors, including agriculture. This is particularly true for farm machinery sales, which now heavily rely on digital platforms to drive their business forward.
The Symbiotic Relationship Between SEO and Agri-Machinery Businesses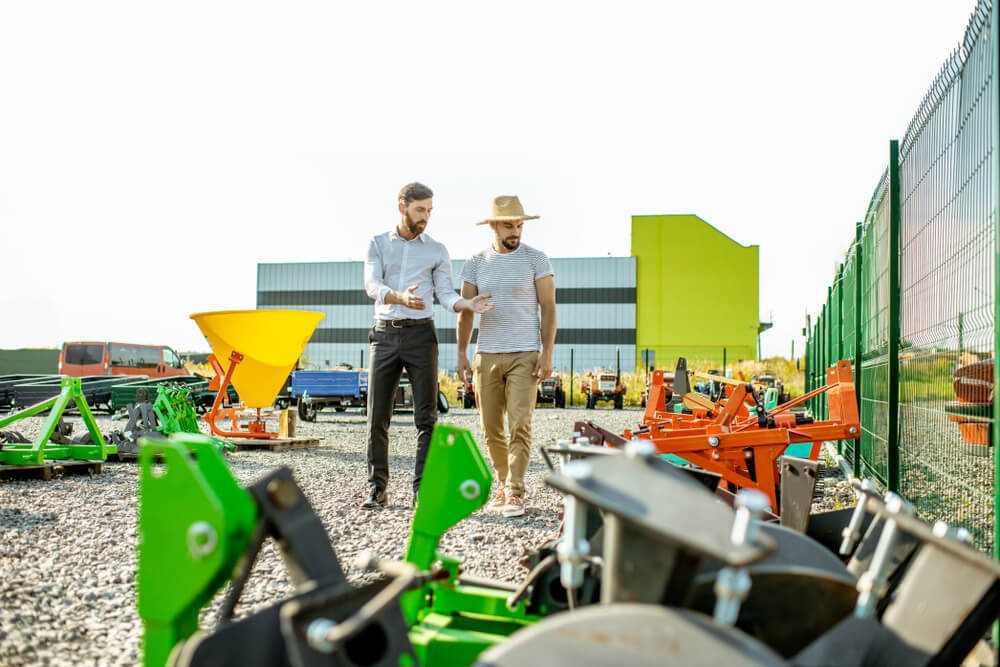 Search engine optimisation (SEO) acts as a powerful engine driving your marketing efforts forward. When skillfully executed, it doesn't just stand alone but amplifies the impact of your other marketing strategies. For agri-machinery businesses seeking a transformative approach to online presence, engaging with an SEO company in Australia presents an array of multifaceted benefits. These companies understand the unique landscape of the agricultural sector, leveraging SEO to unlock unprecedented growth and visibility opportunities.
For farm drone suppliers, this translates into a tailored SEO strategy that hones in on the intricate nuances of the agricultural tech market. By partnering with an SEO company in Australia, these suppliers tap into a wealth of digital knowledge, ensuring their innovative products soar to the top of search engine results, capturing the attention of tech-savvy farmers and agricultural enterprises looking for cutting-edge solutions.
Precision Targeting for High-Value Traffic
SEO isn't a stab in the dark. In the B2B marketing landscape for agri-machinery, reaching decision-makers is pivotal. This is where bespoke keyword strategies become invaluable. By identifying and utilising precise search terms that buyers input during their online research, your content can directly respond to their specific queries and requirements.
It's more than just sprinkling the right words. It's about developing content that resolves pressing questions, confronts prevalent challenges, and underscores the unique solutions your machinery offers. This method ensures your website attracts a specific audience — professionals who are actively seeking what you provide, making them more inclined to interact with your content and, ultimately, consider purchases or partnerships.
Enhanced Industry Authority and Trust
Earning trust in the agricultural sector is no easy feat. Farmers, suppliers, and distributors are known for their loyalty to familiar brands and services. For newcomers or those looking to expand their reach, establishing a reputation for reliability and expertise is essential. This is where SEO proves its worth.
Securing a top spot on search engine results pages (SERPs) signifies a level of credibility that is hard to achieve through other means. The majority of searchers rarely venture beyond Google's first page, trusting the search engine to filter the most relevant, trustworthy results. Through strategic efforts to place your agri-machinery business within these prime positions, you aren't just improving visibility; you're solidifying your standing in the agricultural community. It signals that you're a key player, well-versed in your field, with recognition from customers and peers alike.
Data-Driven Insights for Strategic Planning
Elevating your SEO efforts grants you access to a wealth of data presented in a manner that's anything but abstruse. Modern SEO tools reveal specifics such as your website visitors' objectives, their interaction with your content, and the challenges driving them to seek out your solutions. You'll gain an understanding of the real issues propelling potential customers towards certain products, the evolving trends shaping their preferences, and the language they use to articulate their demands.
For your agri-machinery business, these insights are extremely beneficial. They can influence diverse areas from new product development (Are farmers in the market for machinery that minimises soil disruption? Is there a demand for advanced crop monitoring solutions?) to marketing approaches (How can your campaigns address emerging sustainability concerns? What expectations do your potential clients have regarding ROI, and how can you prove your machinery's effectiveness?). Utilising this data, you're in a better position to predict market trends, identify product demand, and connect with your clientele on a more profound level, ensuring your business stays ahead of the curve.
Embracing the Digital Future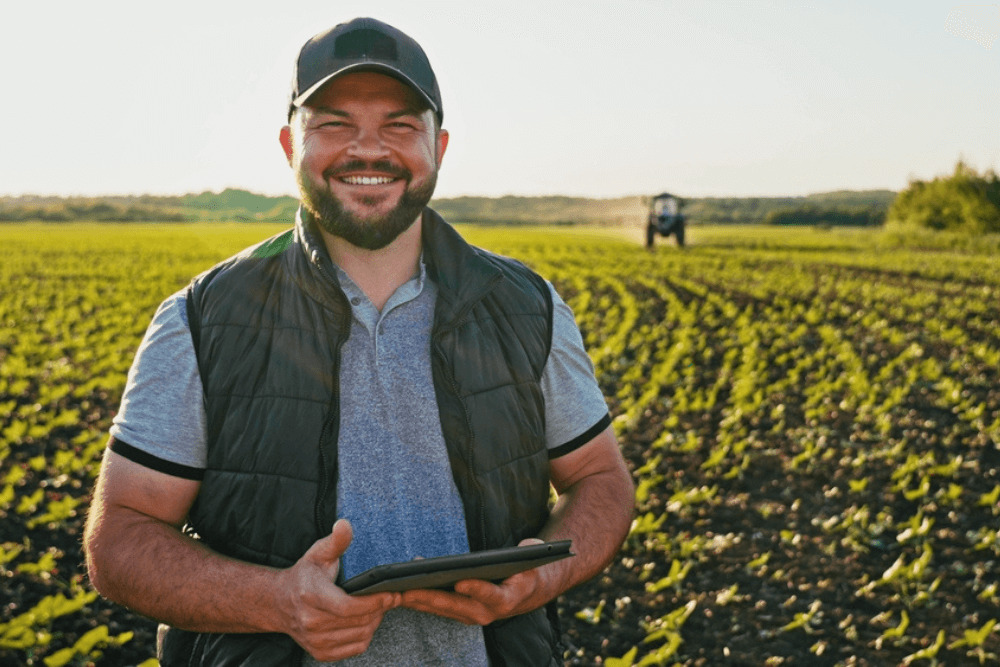 The digital terrain is fertile ground for growth, and for B2B agri-machinery companies, SEO is not merely beneficial; it's essential. By harnessing the power of professional SEO services, businesses in the agricultural sector can cultivate stronger connections with their audience, build enduring industry authority, and, most importantly, see a tangible and trackable return on investment.
In a sector as vital as agriculture, where nurturing and growth are integral, applying the same principles to digital marketing efforts seems only natural. As the industry evolves, one thing is clear: the future of agri-machinery marketing is digital, and SEO is a substantial part of that future.
Cultivating Success: Tailored SEO for Agri-Machinery
Navigating the agri-machinery sector requires more than just generic strategies; it demands a keen understanding of the field's nuances. That's where an SEO company like SEO Services Australia comes in, swapping out broad-strokes SEO for a plan as detailed as your machinery specifications.
We're not about aimless tactics. Our focus is on deploying SEO that resonates with your specific market, catching the eye of decision-makers actually searching for high-tech farming solutions. With SEO Services Australia, it's not just growth; it's growth harvested from the right fields.
Let's get going — your bespoke strategy for the agri-machinery sector awaits!